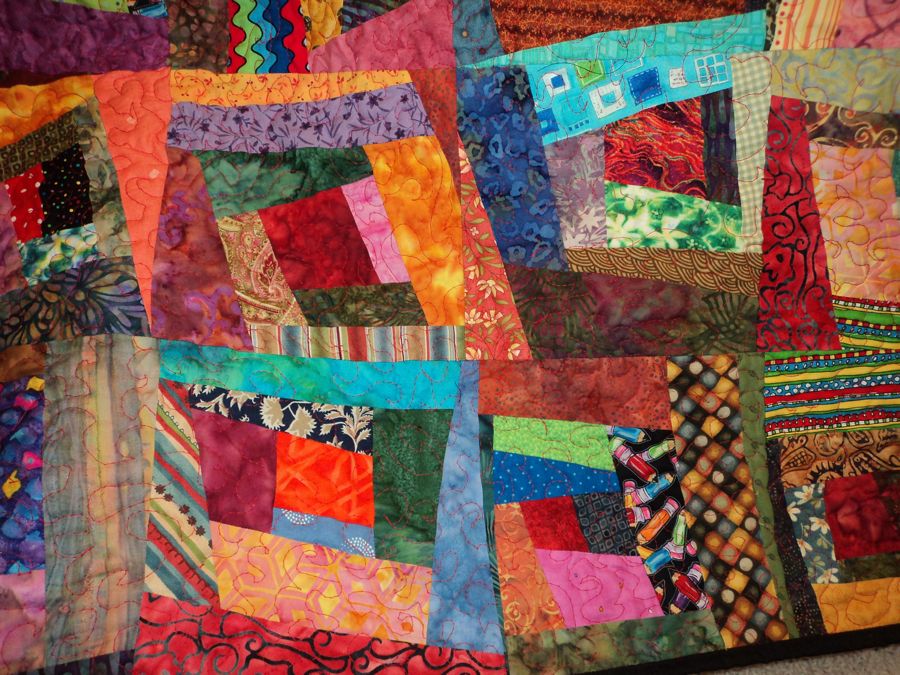 Creative Everyday Challenge  Art Everyday Month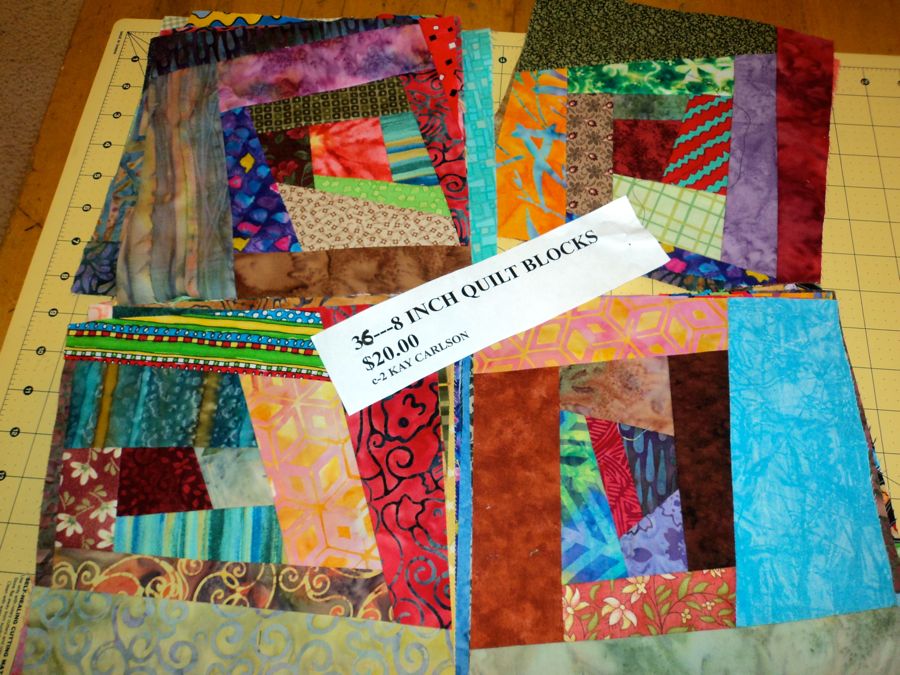 I feel like a cheater.  I bought these wild quilt blocks from my custom quilter.
She bought them from her mother, who bought them from a craft sale.
I did not pay $20 for them. It was more like $10.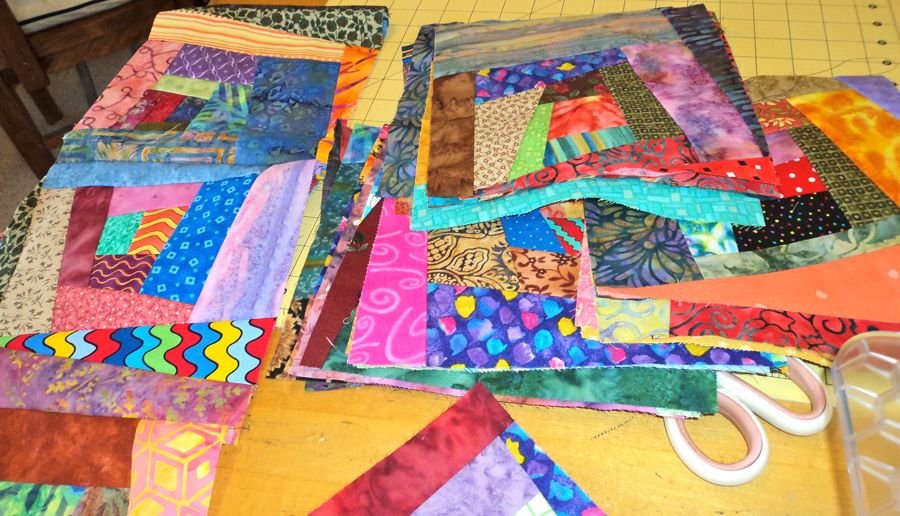 I would never have the patience to put together anything like these.
But I sure have the patience to buy them and make a crazy quilt out of them.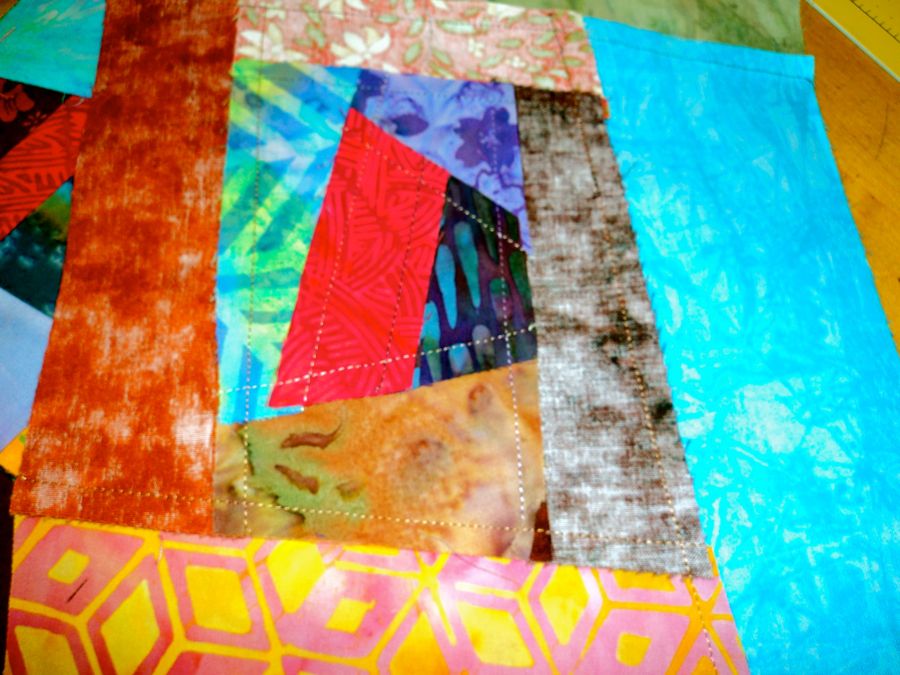 I called upon my Muse who told me to "Go for it!"
I just started pulling them off the stack one at a time and sewed them together.
I decided not to drive myself crazy by trying to arrange anything to match.
It's hard to fathom that someone would make these intricate quilt blocks and sell them for only $20.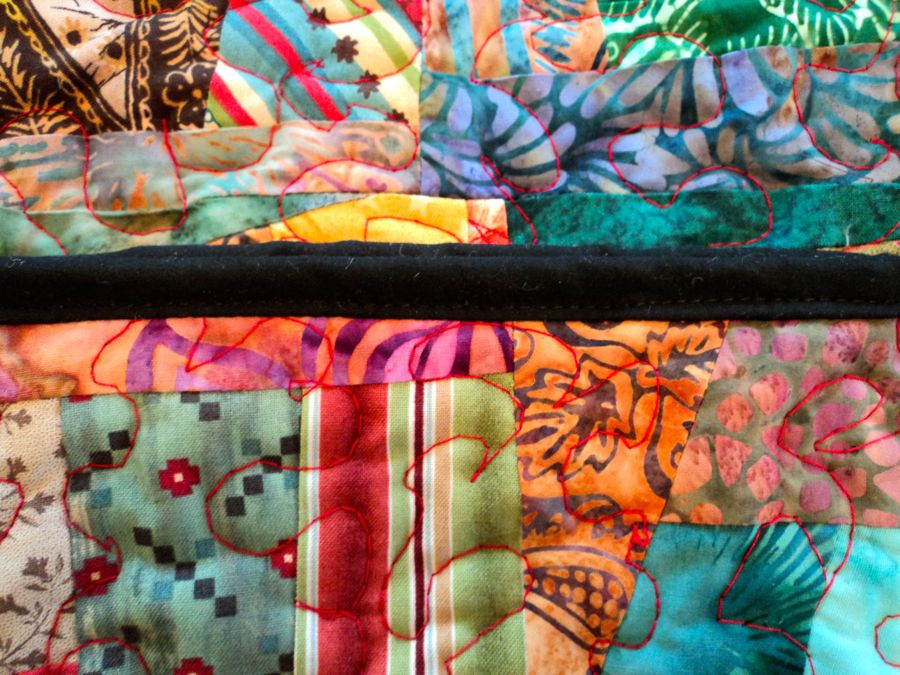 This would be a weeks worth of work for me.
I would be so pissed off by the time I finished that most likely I would cry and get them out of my sight.
Much like the process of  learning how to load pictures on my new website.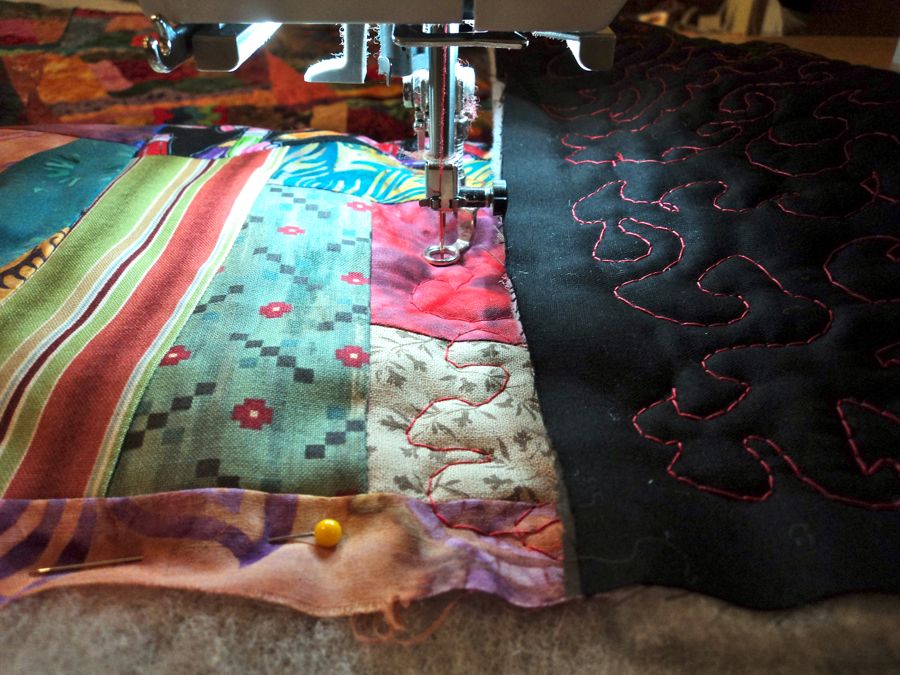 I chose the black backing and red stitching. It gives the back dimension and identity,
Each block has one red square in the middle. That is planning and dedication.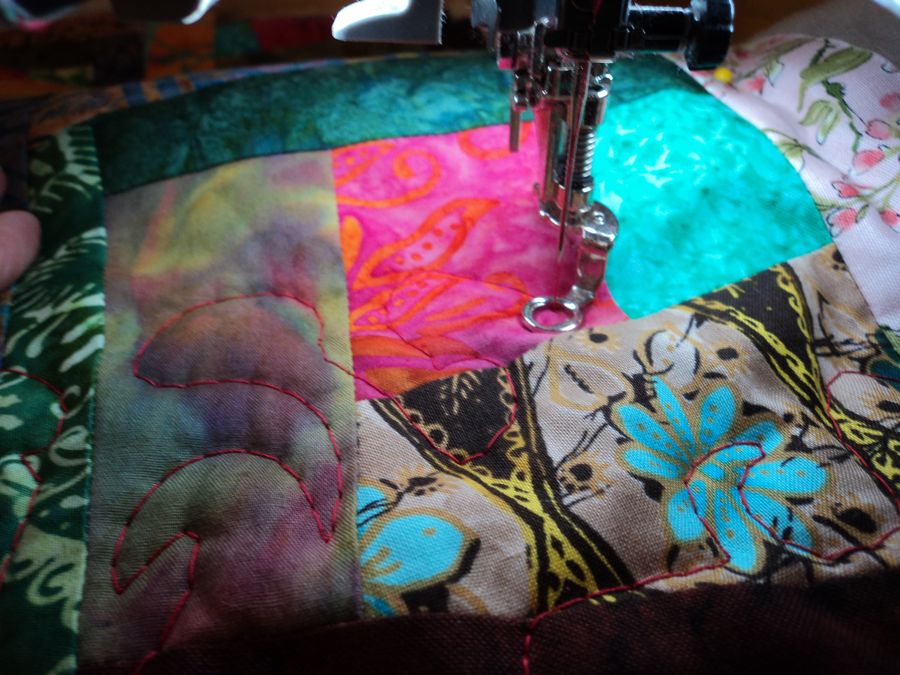 If you saw each fabric scrap separately, you would never say that it could go together.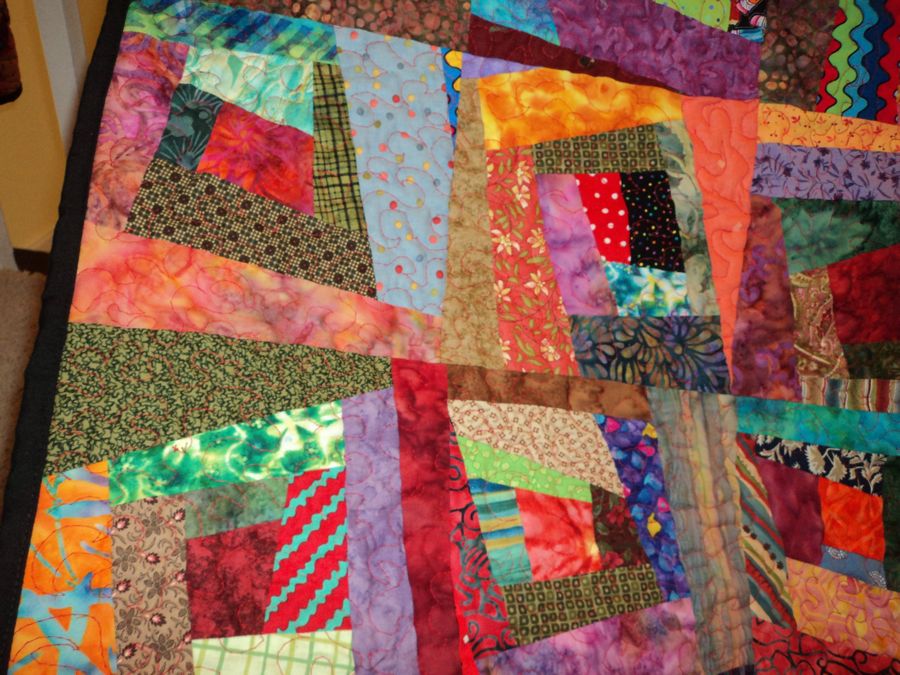 I think the secret must be to not analyze it too much.
Just "Go for it" like my Muse says.  Which I did.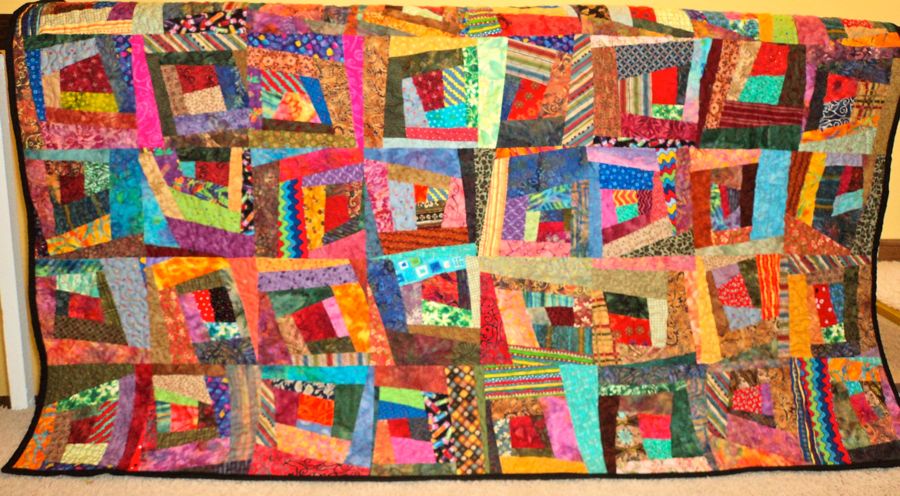 This is the finished quilt. It's crazy. And I love it.
Love,  Cowgirl Red   aka Terah
P.S. I'm making progress with the new website. (Sort of) It took almost as long to make this post as it did to make the quilt. That's progress.  And I got the pictures loaded without crying.  "There's No Crying In Quilting." I'm going to stop now and post this and go on to the next one before I cry.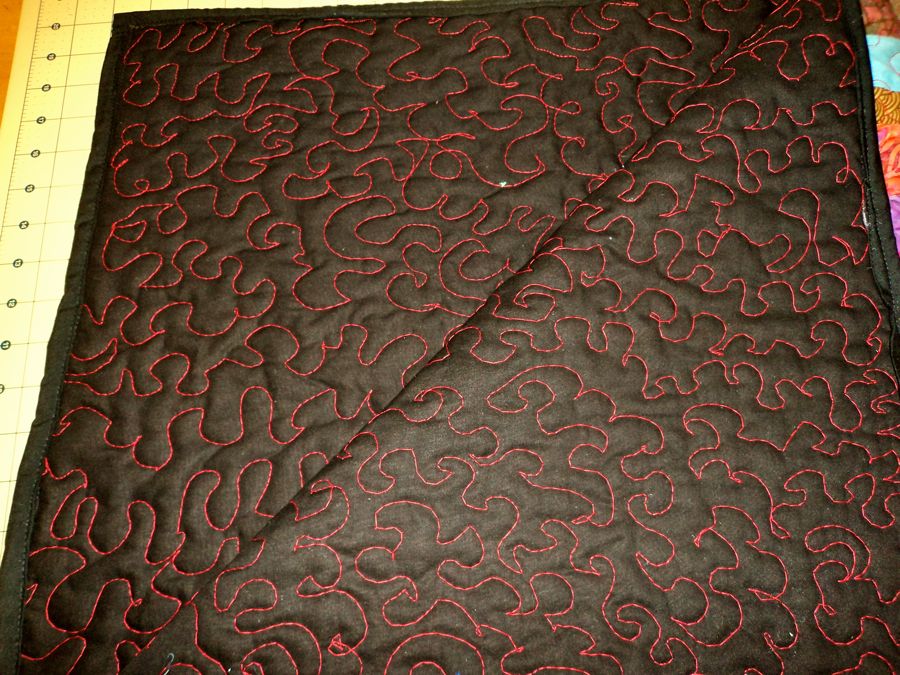 The quilt measures 65 X 40.  It is for sale.  Email me if you would like it.