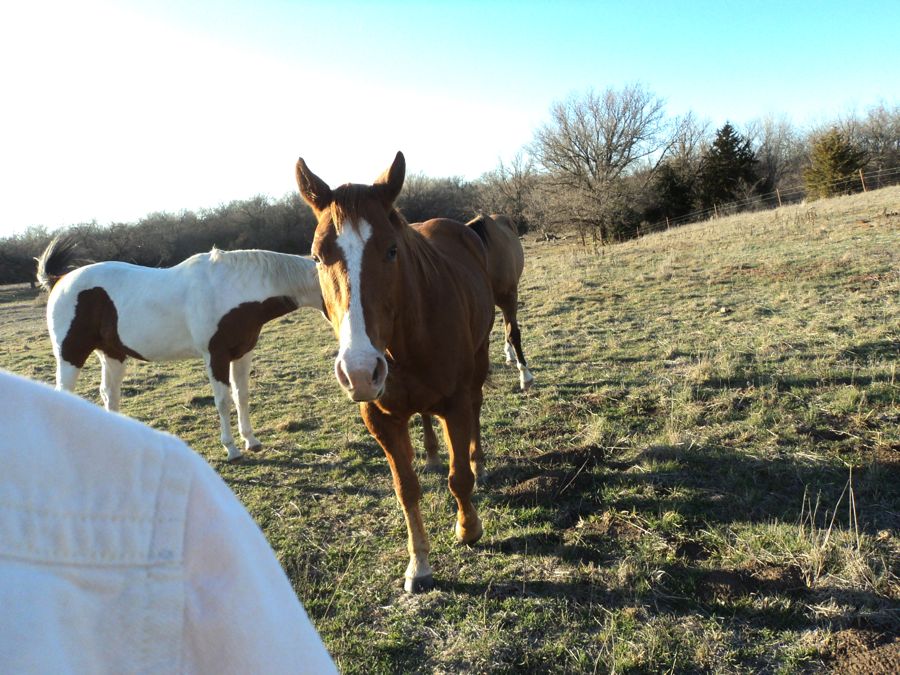 After my horses were banished to the Trap Pasture   , I decided it might be a good time to get Pard and bring him in by himself and mess with him some.  I'm still reeling a little bit from that bad day we had at the horse show last summer when he became the "Devil Horse".    Plus he's not a fatso like the others and I want to feed him extra.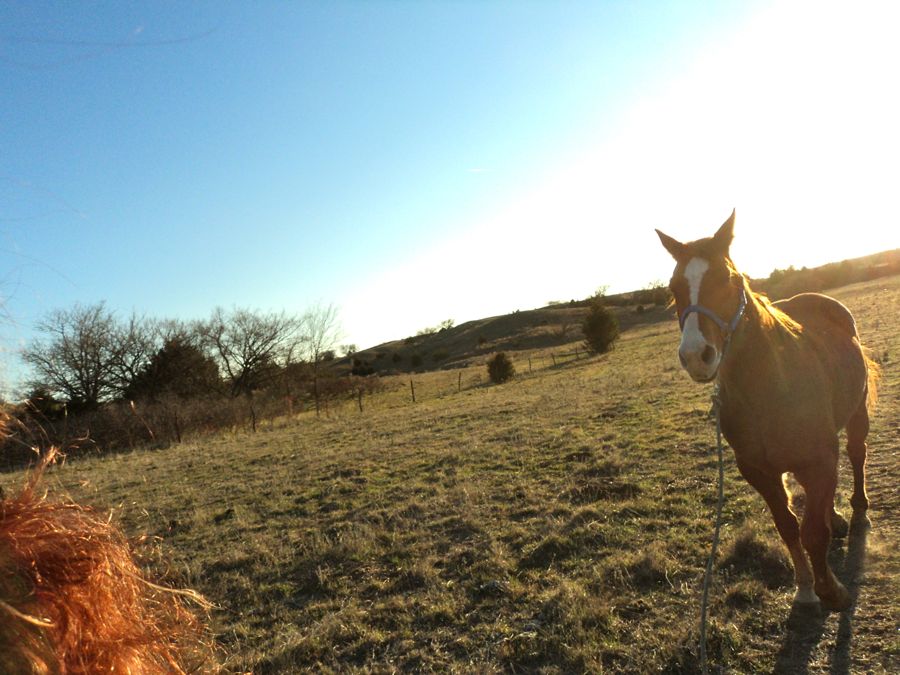 He needs to learn how to be comfortable alone.  That is not natural for a horse as they are a "herd" animal. But they can get used to it with time and patience. And if they have no choice like what is fixin' to happen to Pard.  So I headed out there on the 4 Wheeler and caught him up. I'm starting a new method of taking pictures over my shoulder. It's fun. I just hold it on burst setting and blast away and hope for the best.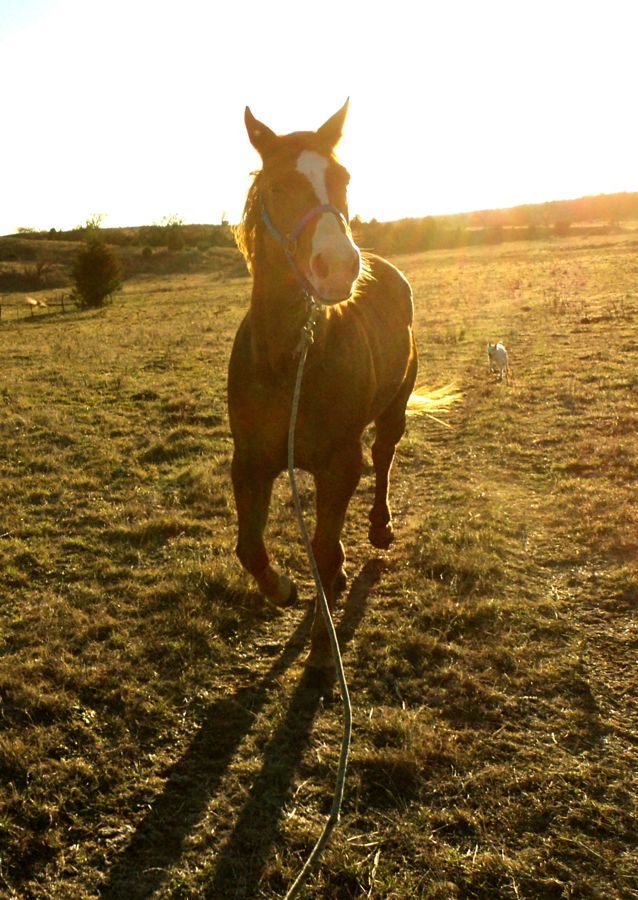 I always wanted to know what goes on behind me with these critters when I'm not looking.  Now I know.  I see a little white dog that may be trying to be a little too helpful.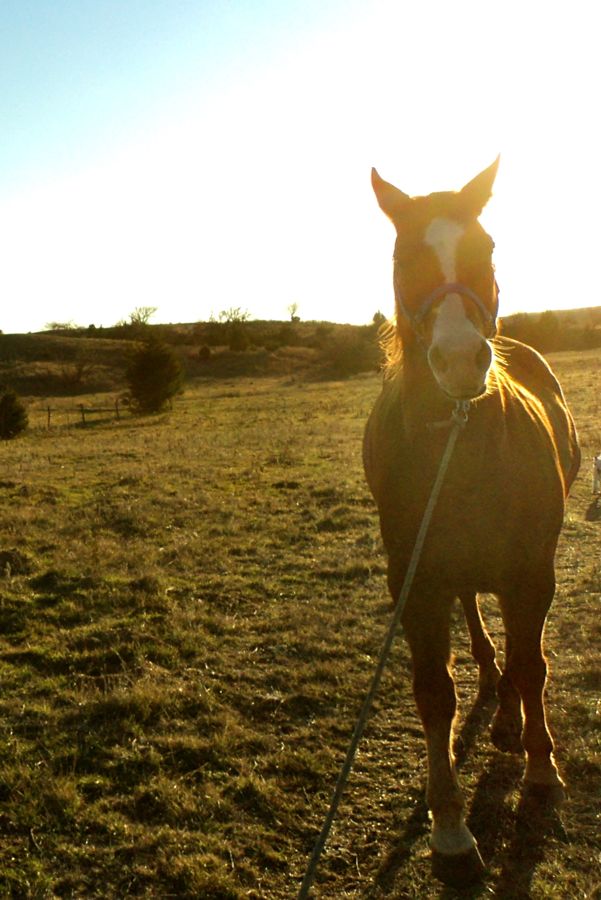 Anyway I continue to amuse myself in new ways.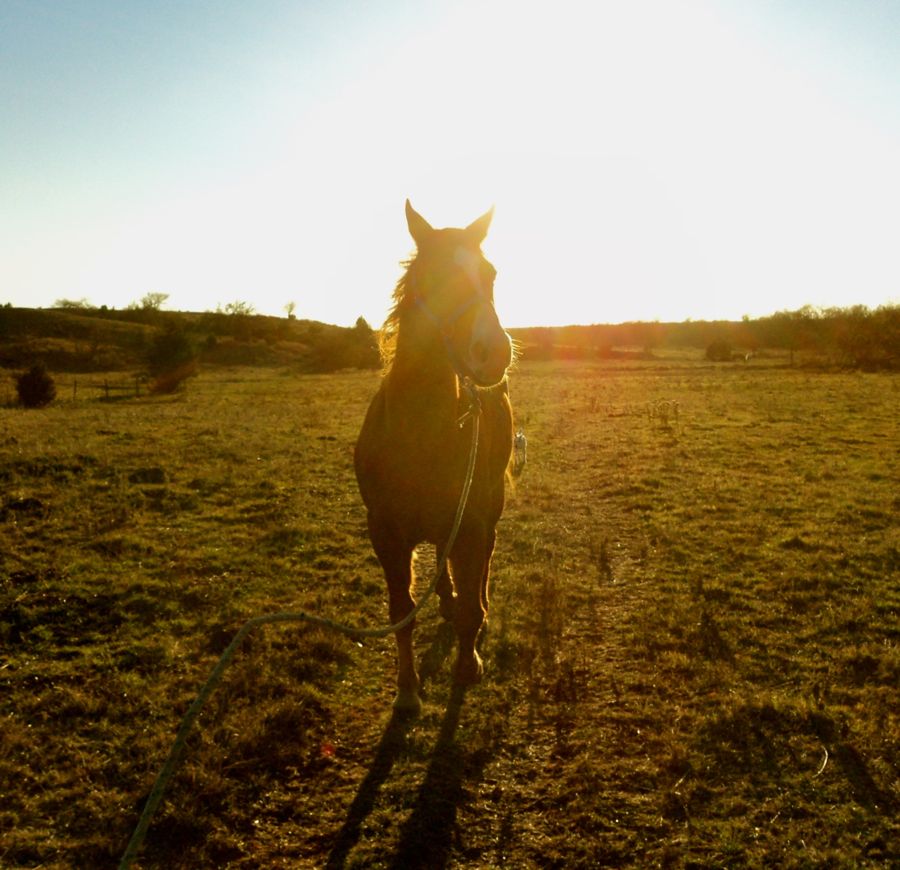 For the record ….. Pard is not the brightest horse I've ever had, but he is sweet. Things happen to Pard. Sometimes he just doesn't know what to do with his body.  I  slow down to cross a little stream and feel a little tug on the lead rope.  I look back. I have to stop because I can't stop laughing.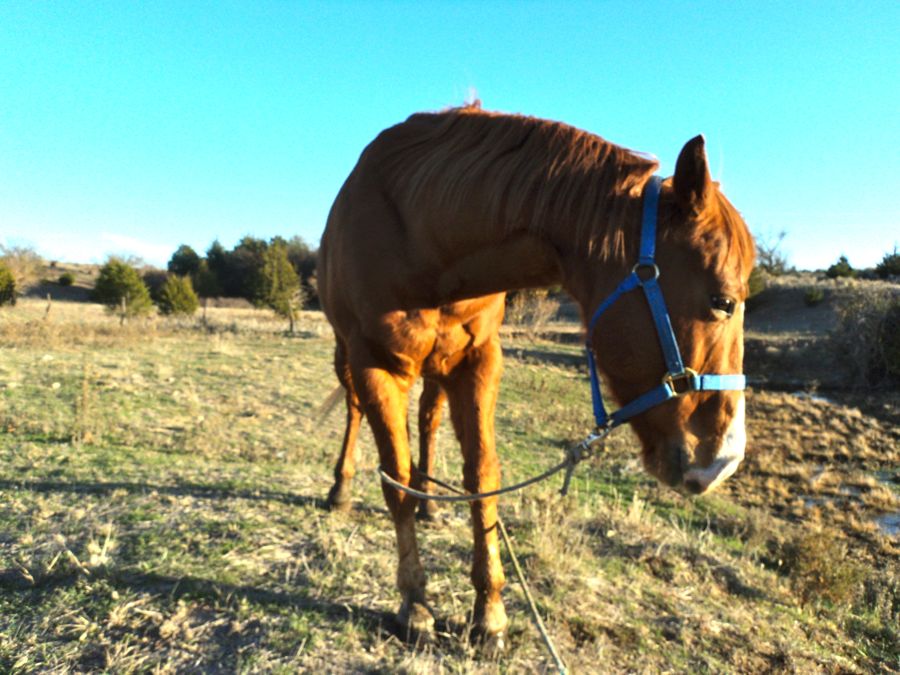 Pard's expression is priceless. It says it all.
"Oops.  Sorry Red.  I did it again. I get confused. Don't suppose you could help a guy out could you?"
And I'm thinking …" Pard, my friend, how many times have I lead you off the 4-Wheeler?  Maybe a hundred? "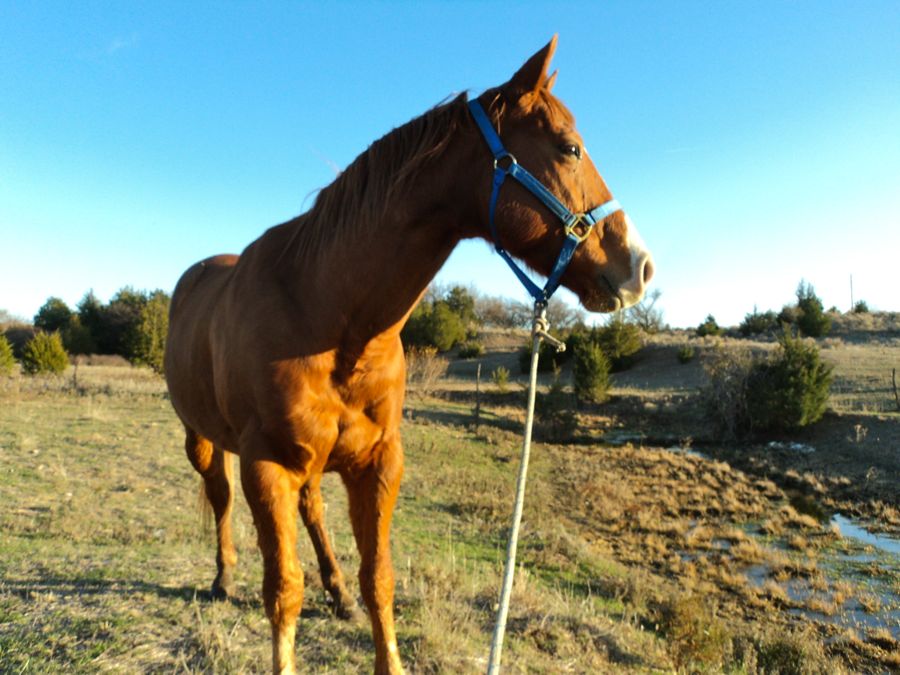 So, my question is this …..  Do you think animals get embarrassed?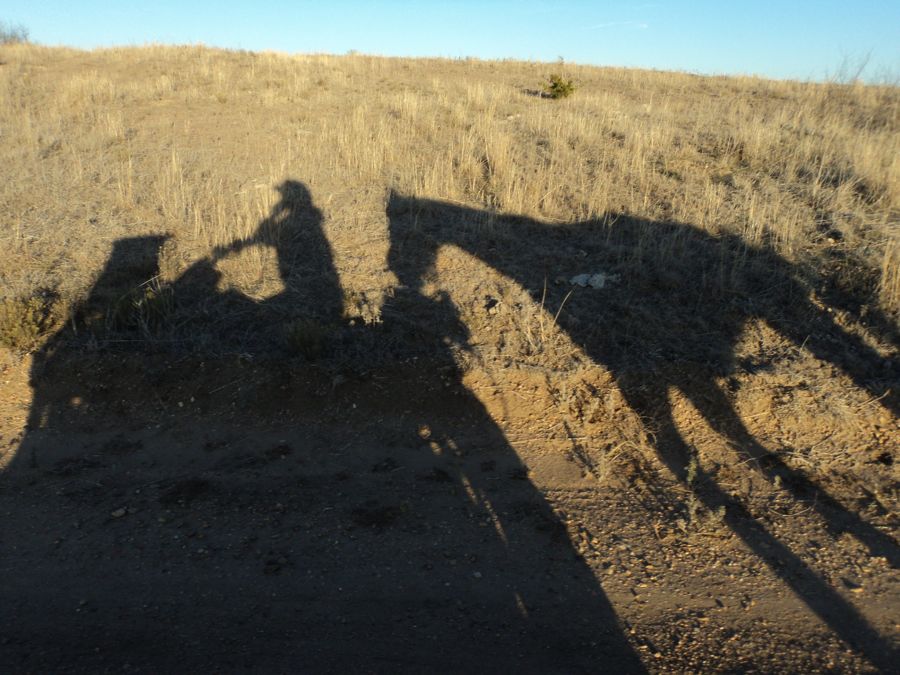 I do.
 Love,  Cowgirl Red   aka  Terah
P.S.  I am loving having him in by himself.  His attention is off the other horses and on me. He only screamed for two days.
Other posts you will adore :