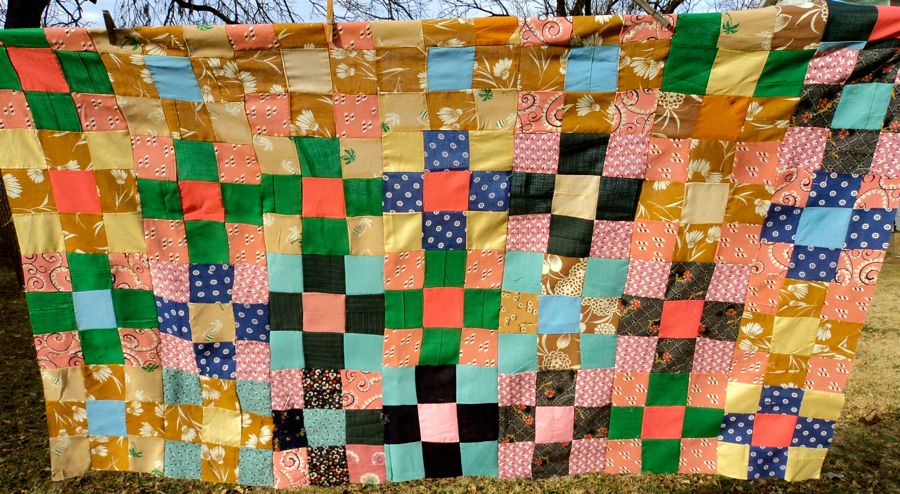 I posted about this quilt a few months ago.  At the time I thought it was the ugliest quilt ever made.
As it turns out, it is the most favorite one I've ever made.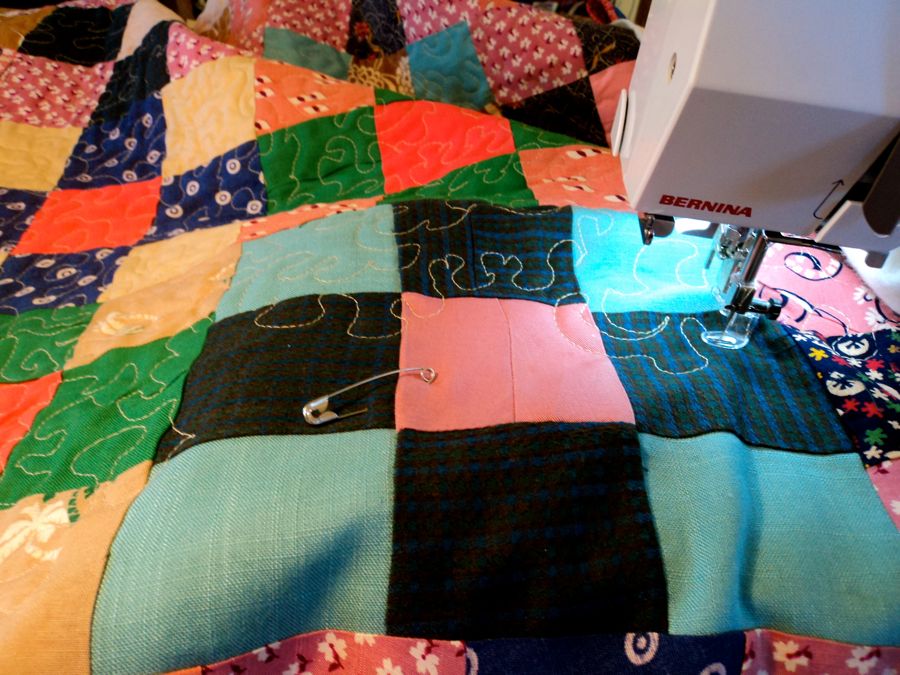 I went on an Artist's Retreat to Santa Fe in November, having just finished the top.
I showed the blog and the pictures to some artist friends there.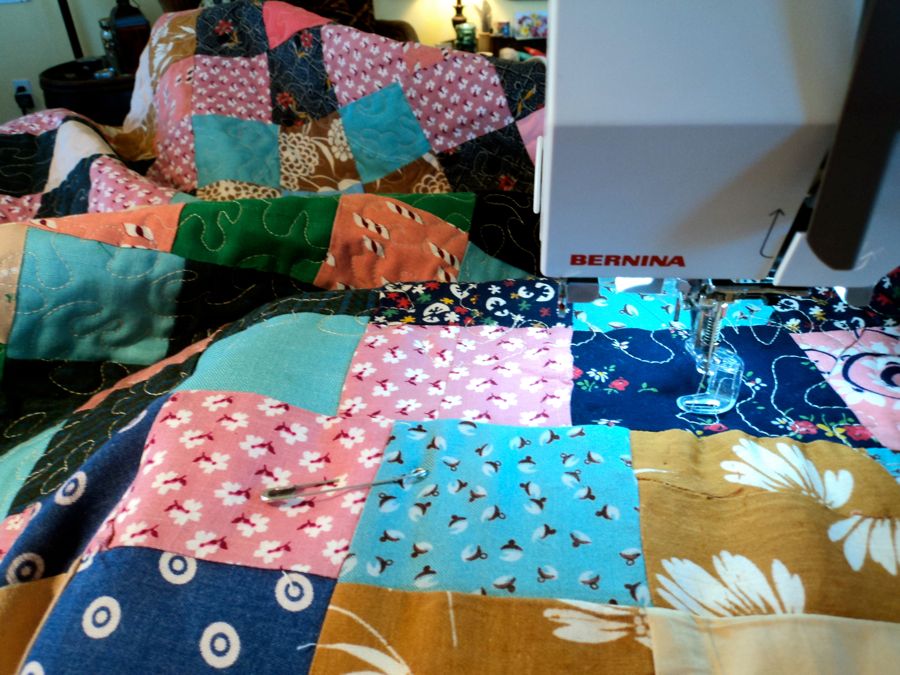 And guess what?  Someone asked me how I would price it as a finished quilt. I told them. And they bought it!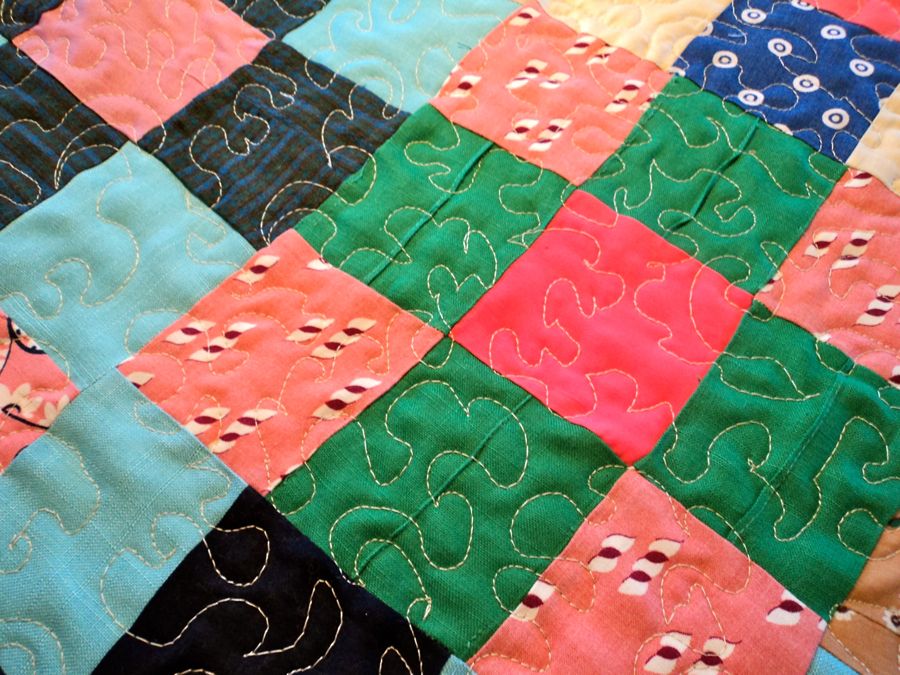 Yes, they bought it right there off the picture on my computer. I was flabbergasted.
I thought we were just talking in terms of "What if…"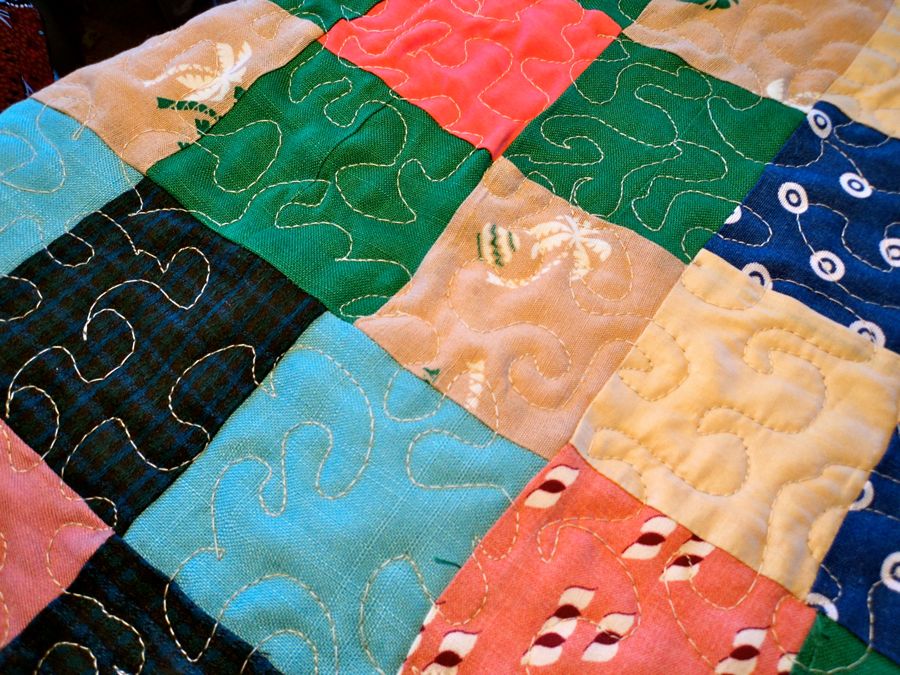 I finished it last week.  I backed it with some vintage muslin that I found in Santa Fe.
She wanted it plain with no border.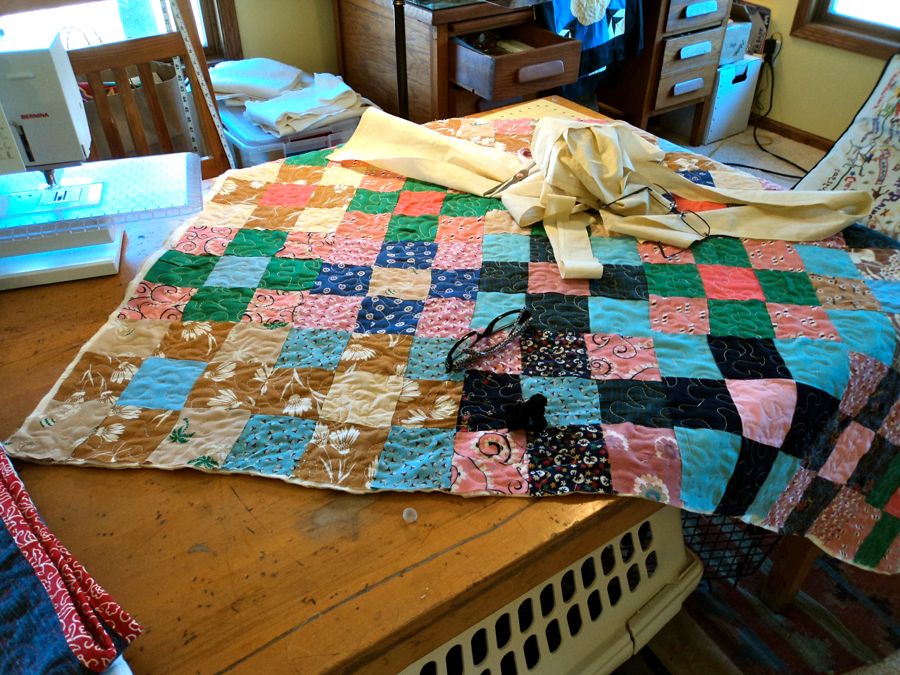 I used an organic cotton batting. I quilted it myself with the free motion foot.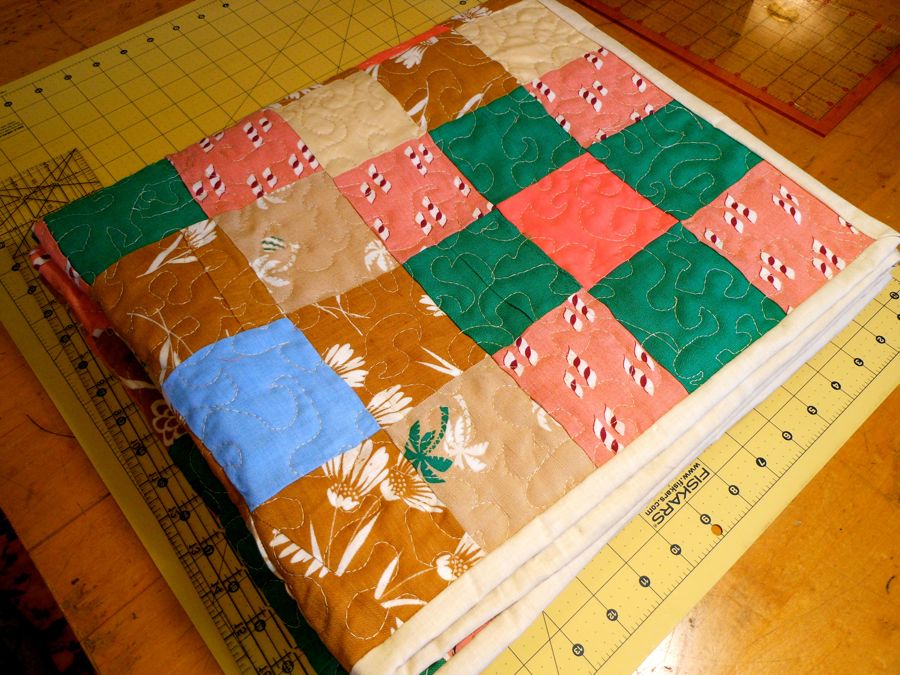 I hand stitched the binding with the same vintage muslin.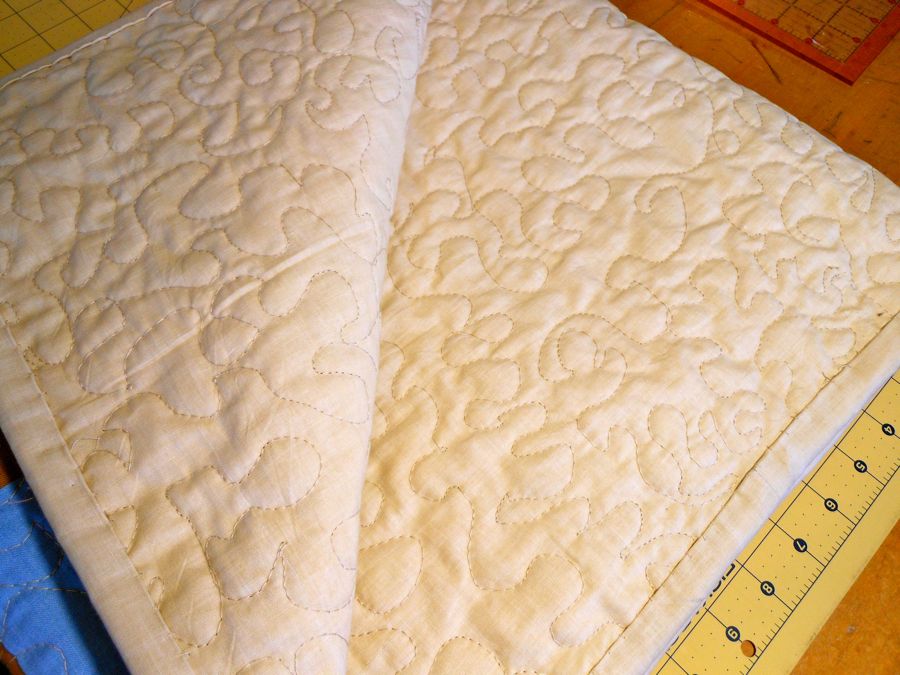 It measures 64 X 40. I think she's going to use it as a throw over a chair or maybe on a table.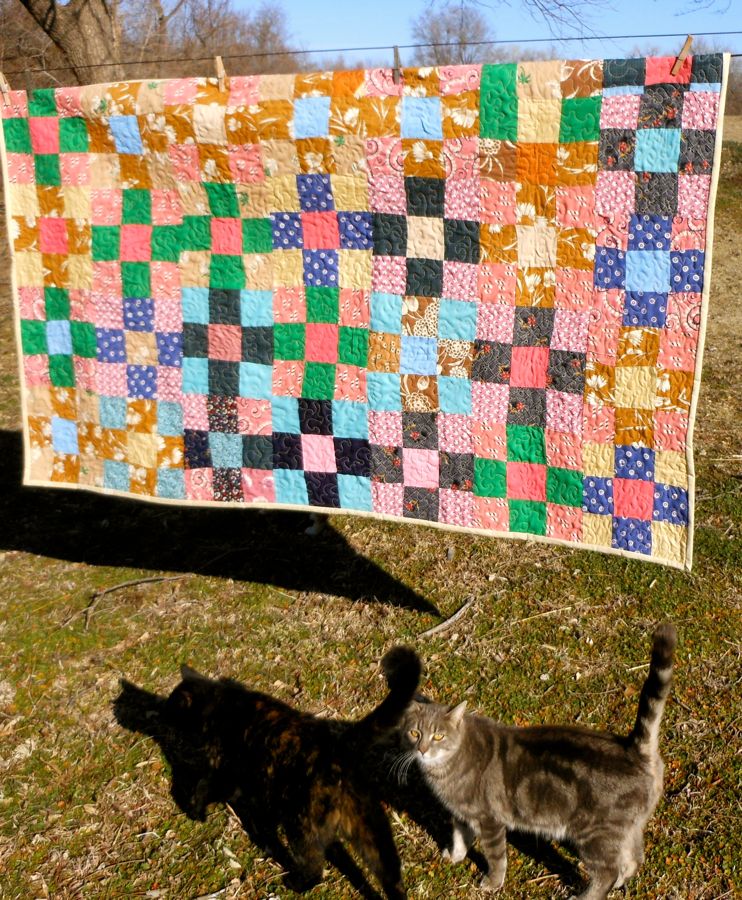 I have the usual "kitty confluence" as I'm photographing the finished quilt.
I shoo them away because I don't want any pictures of kitties swinging off my art.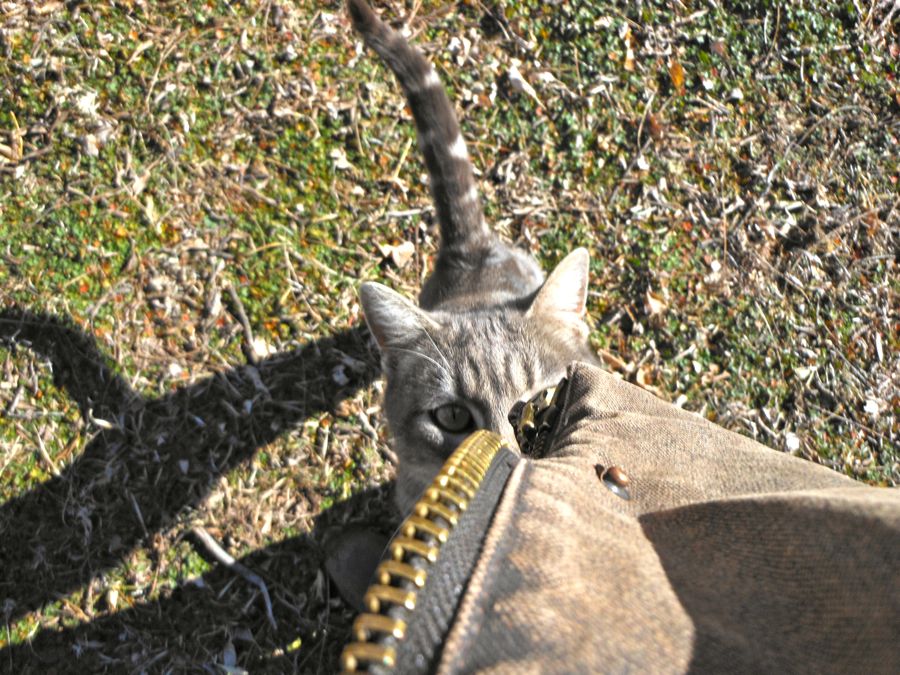 They will not be deterred.  I feel something tugging on my leg.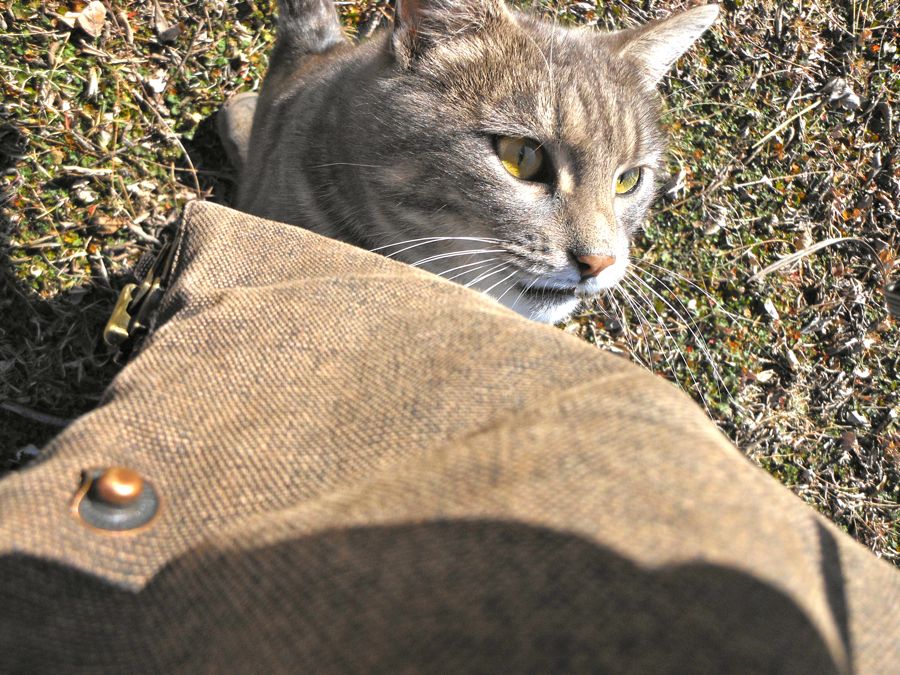 I look down and Grey Kitty is climbing me like a tree.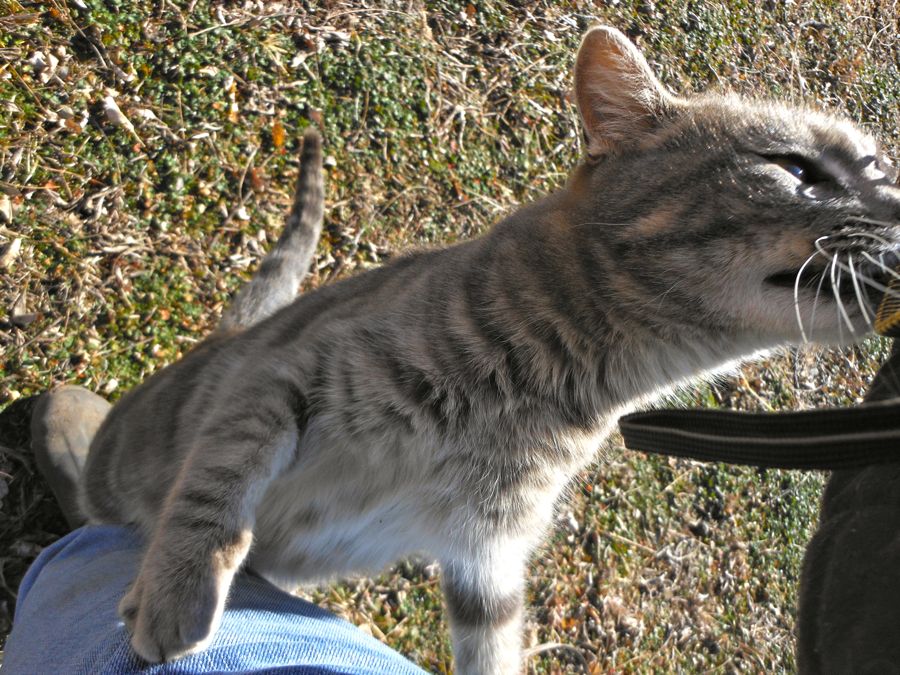 She's hanging off my jeans!  So far she's not making contact with my skin. I'm not sure how to proceed.
I wonder if other artists have these incidents.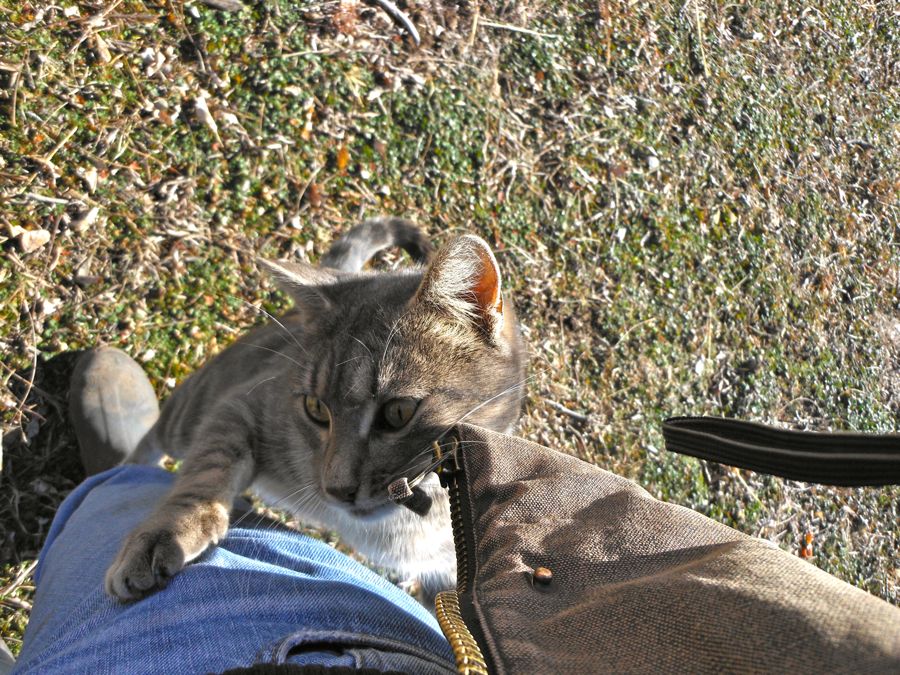 It's kind of cute . But if I try to move her, she just might dig in.
Unfortunately, she did grab ahold I had to partake in a "Kitty Smackdown".
 Sorry Grey Kitty.
I wonder if other quilters have ever had a "Smackdown" over a quilt.
 My mind wanders abstractly.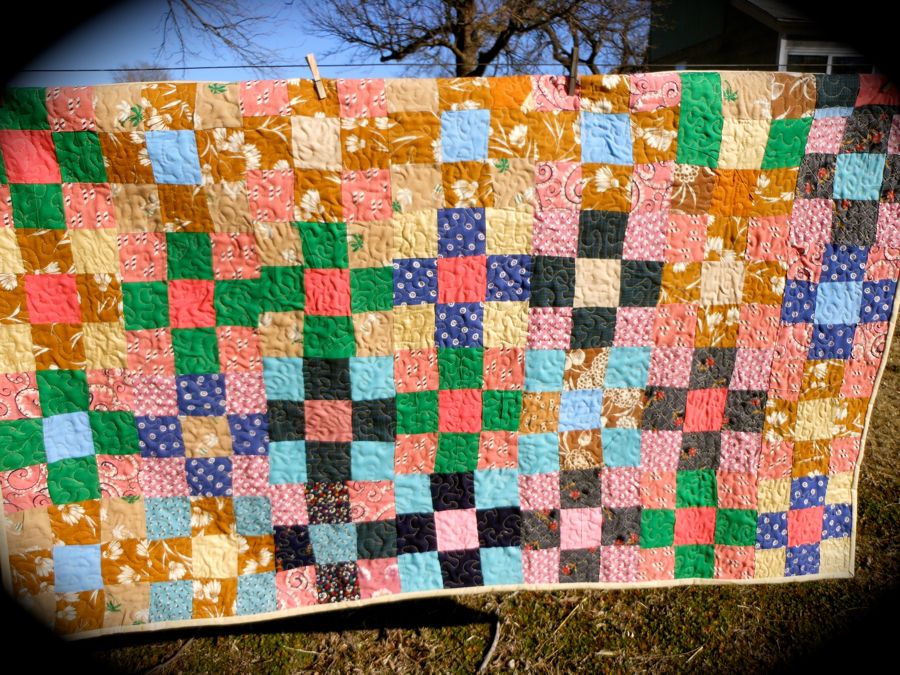 One of my first "Sold" pieces of art. The one I thought at first was so ugly that no one would ever want it.
It started out in an old box of scraps at a tag sale. It spoke to someone and now it's hers.
Love,   Cowgirl Red   aka  Terah
Other posts you might like: