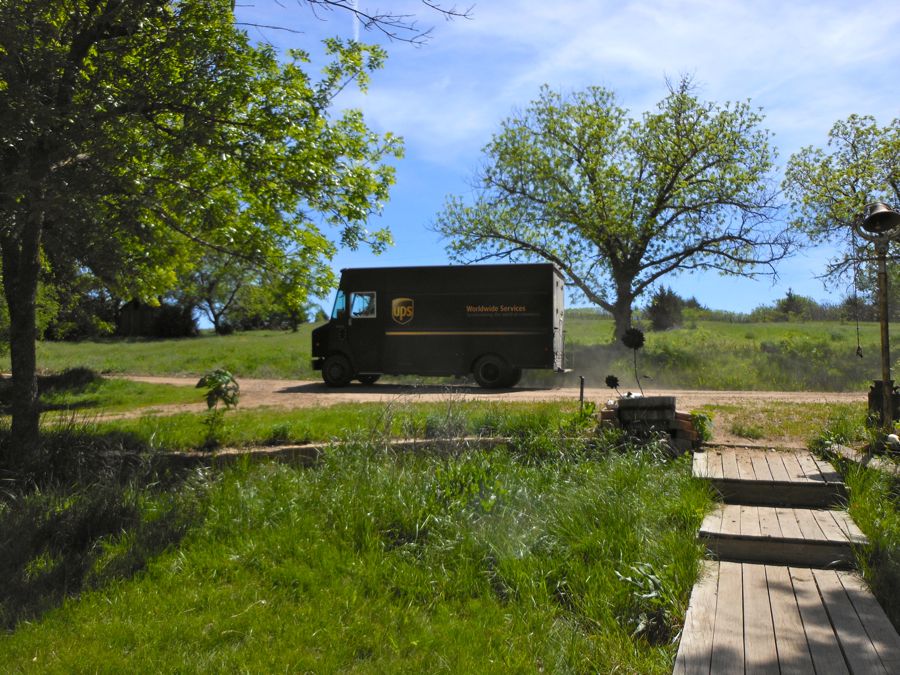 I'm afraid T.H. thinks I'm having a fling with the UPS man.  I have been a little obsessed with him.  His name is Corey.  I have him on speed dial.  I've been tracking his every move. He's delivering my new giant-sized koi. Because of the heat, I can't take any chances of an afternoon delivery so I started stalking him….. Daily…..Hourly.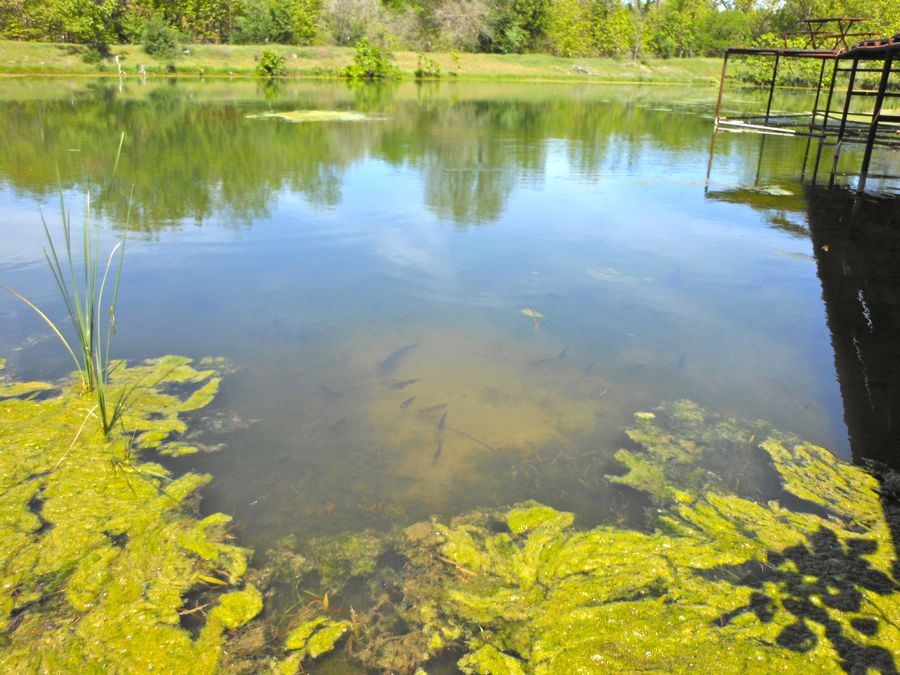 I am sad because I don't think the little koi I ordered last week made it. I never saw them again. They probably met their demise at the jaws of our top predator, the large mouth bass. I try not to think about it.  Aside from the gruesome aspect, for which I feel totally responsible, that was some mighty expensive fish food.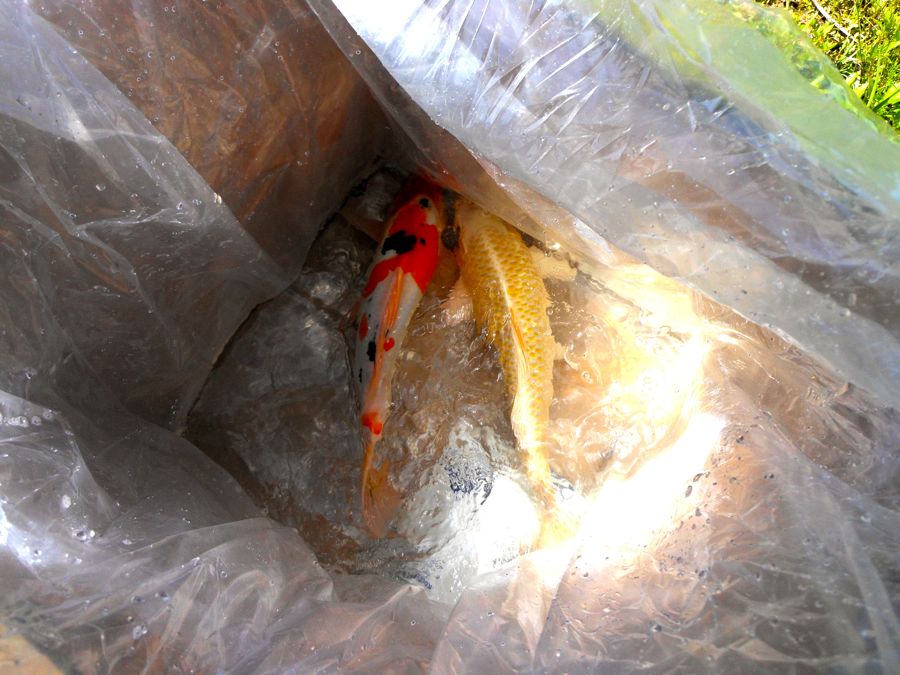 I emailed the "Next Day Koi" store and asked them what were the biggest, baddest koi they had. (I left out the part about the previous shipment being swallowed) . They said they had some 15″ Premium Koi. And they had a premium price too, but I didn't care. This is war. I will not be deterred.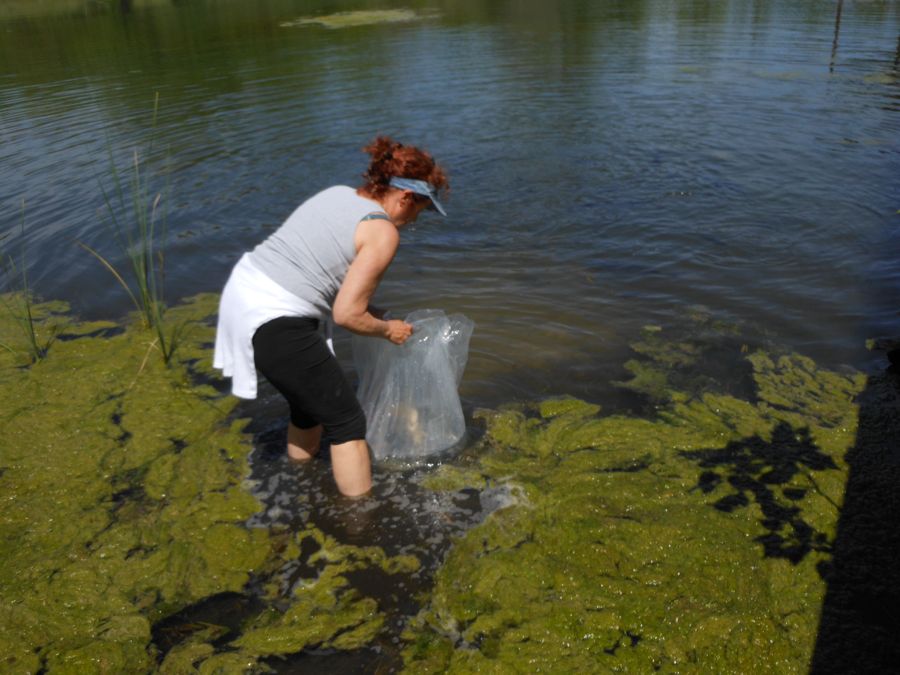 My  Big-Bad-Ass-Koi arrived at 10AM.
The yellow one is a Yamabuki Ogon, or Lemon Koi.  The tri-colored one is a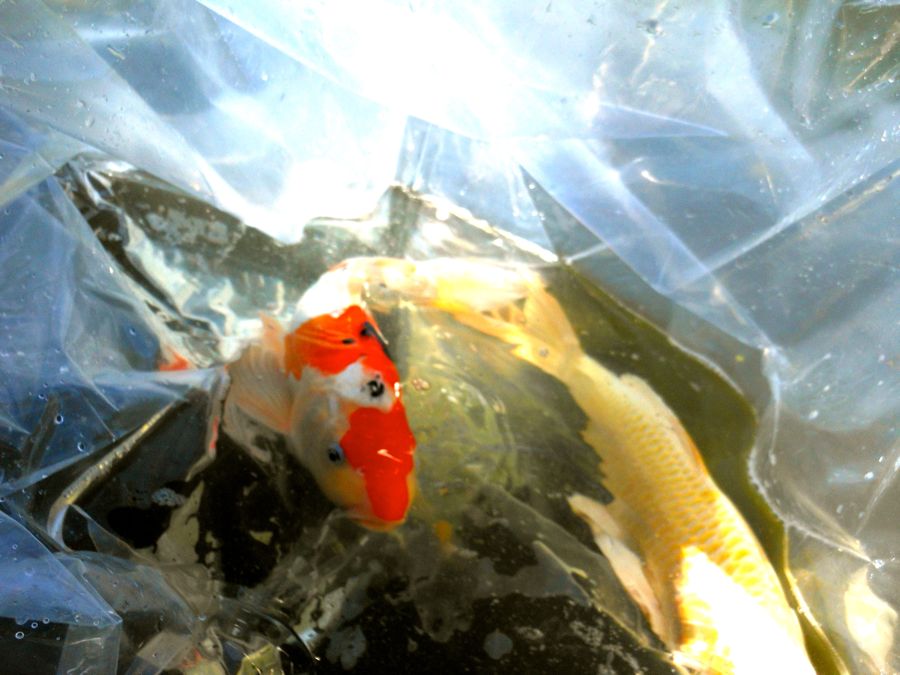 They have big long Japanese names that I would like to learn someday. Raising Koi is an art form. Crazy people like me pay a fortune for them.  I saw some sell on eBay for hundreds of dollars. Really.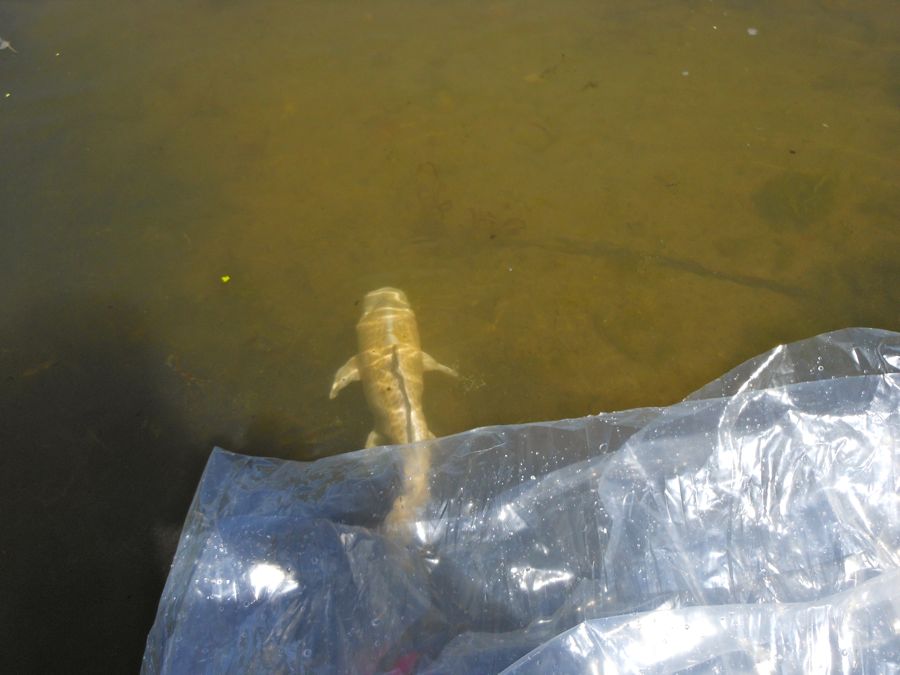 I just call  him Moby Dick.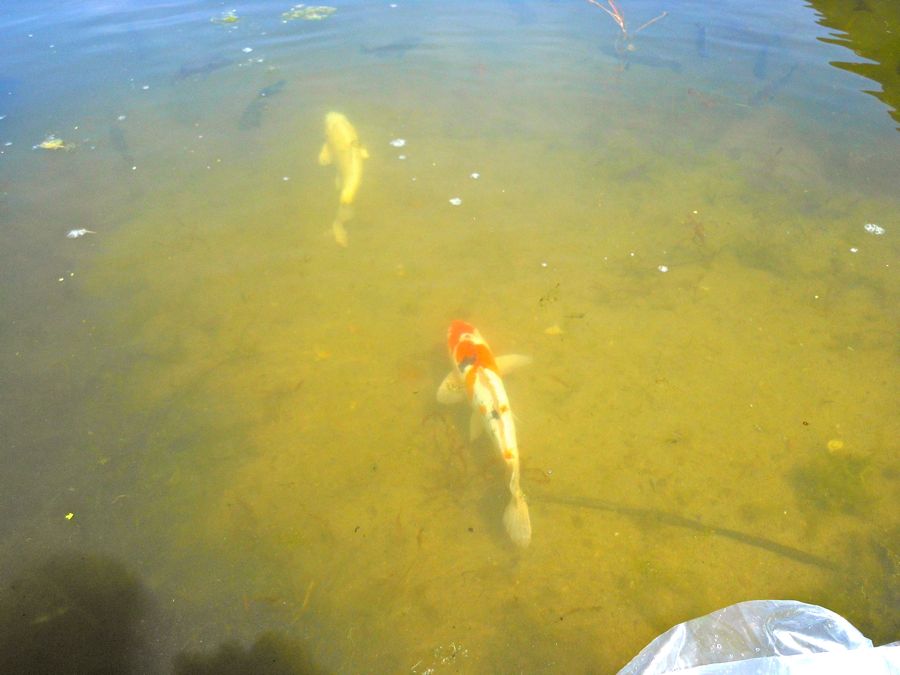 I love them. I'm obsessed.  I want more.
The definition of obsession: you can't stop. And I can't.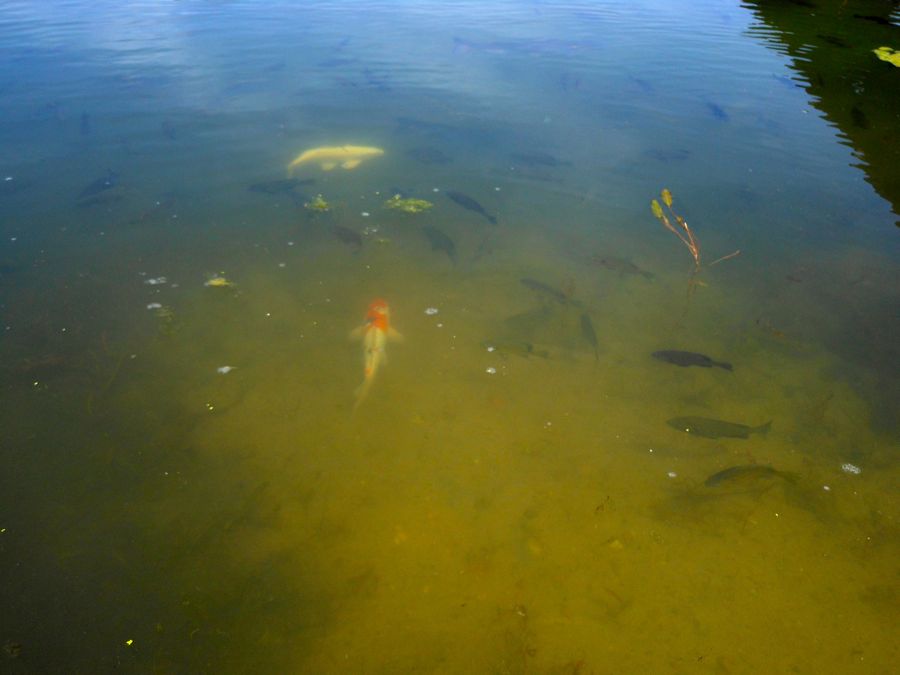 I can't stop looking at them.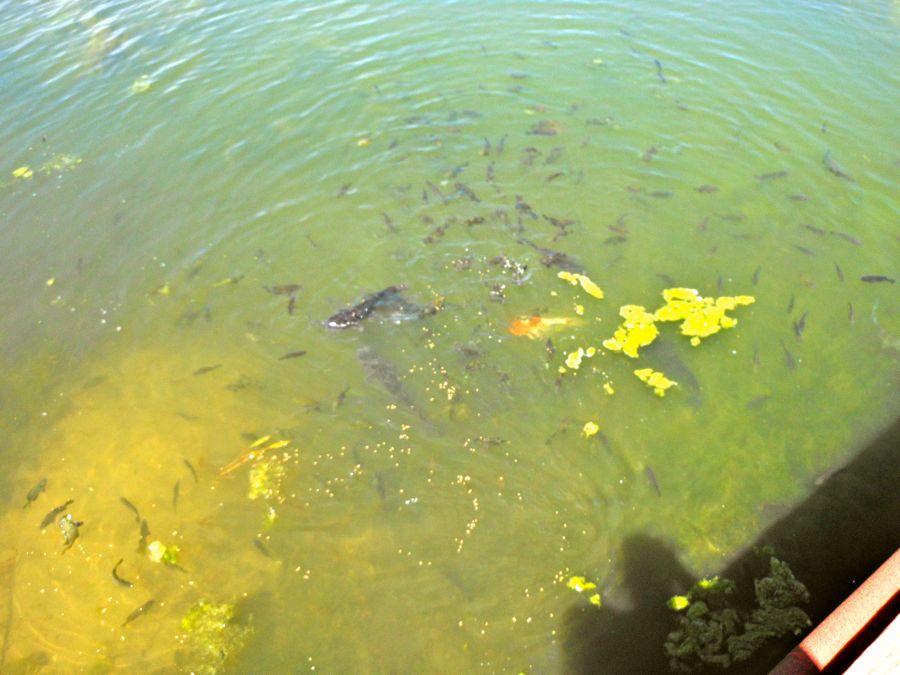 And it turns out, I can't stop  buying  them.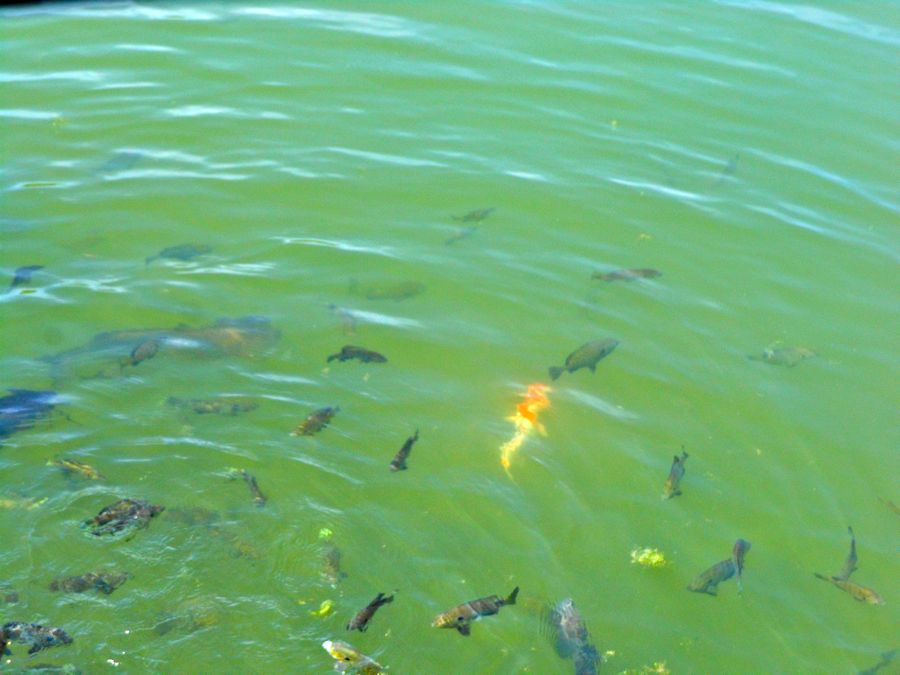 I rushed back in the house and got on eBay and entered a bidding war on more koi. I am the worst at auctions. It's personal.  When someone outbids me I immediately hate them. I bid on seven and only won one. That little 10″ silver one.I didn't want to waste the shipping on one 10″ koi. They were happy to ship me two more 15″ premium bad ass koi for another premium price. My only request was I wanted lots of orange.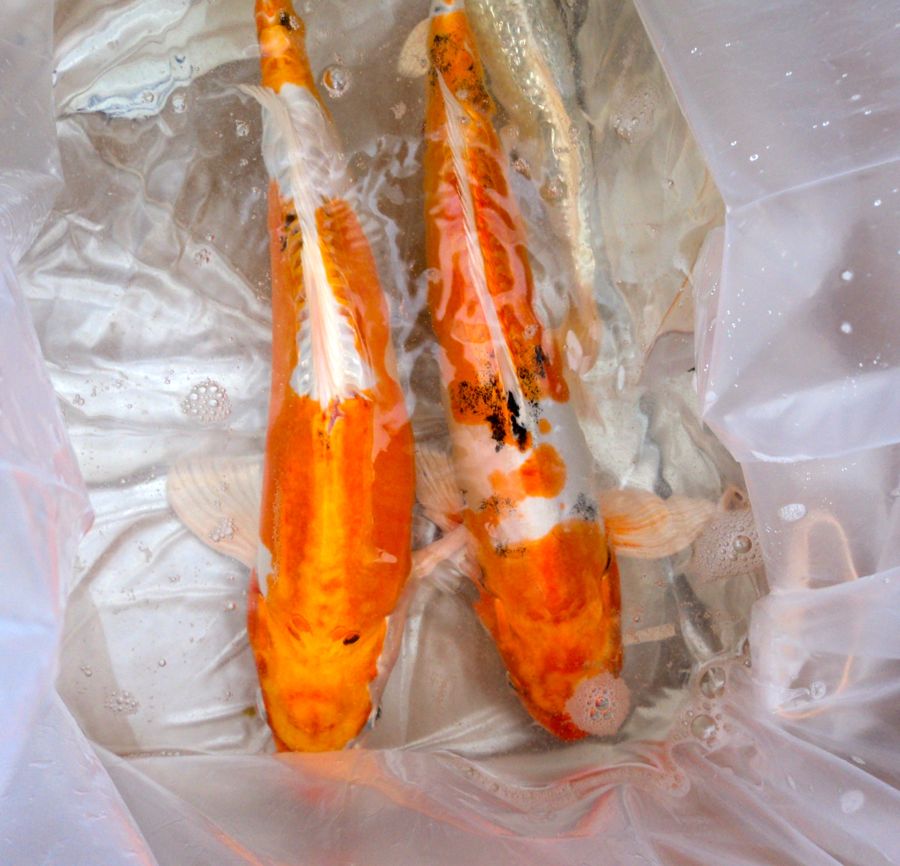 This necessitated continued stalking of the UPS man.  These three beauties arrived overnight. This time I drove to town and stalked Corey at his office, embarrassing him in front of his co-workers.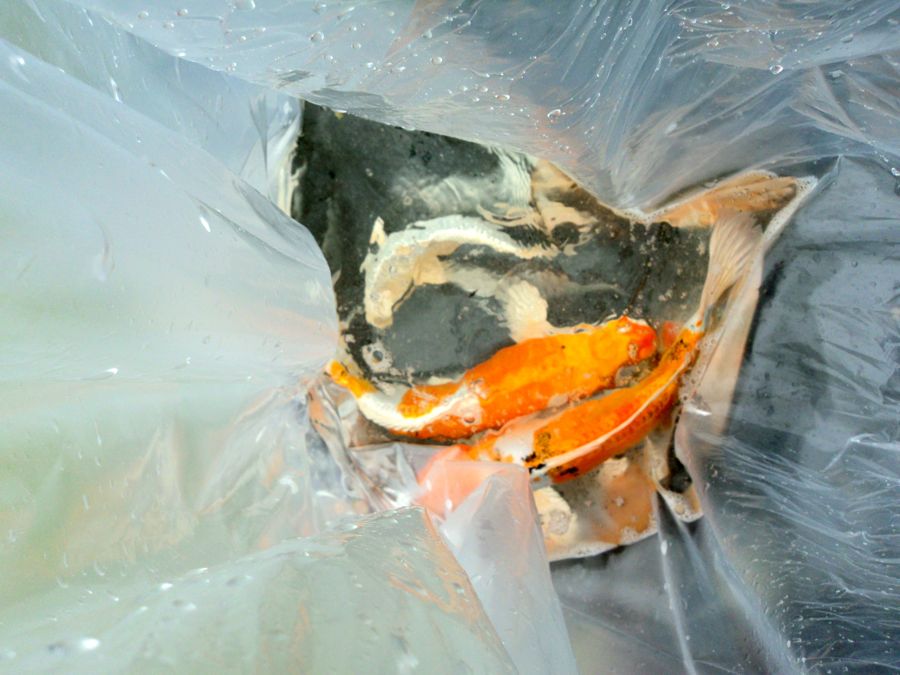 I can just hear them. "That red-hed is a nut!"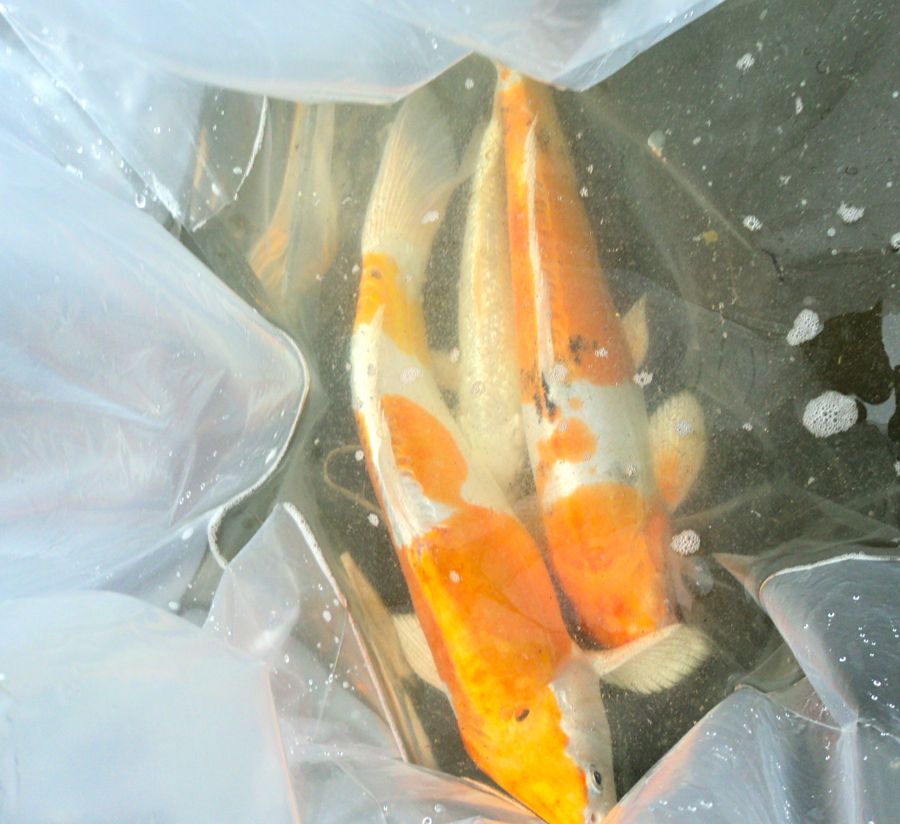 Yes I am.  The best part about being a nut is…… That is not news to me.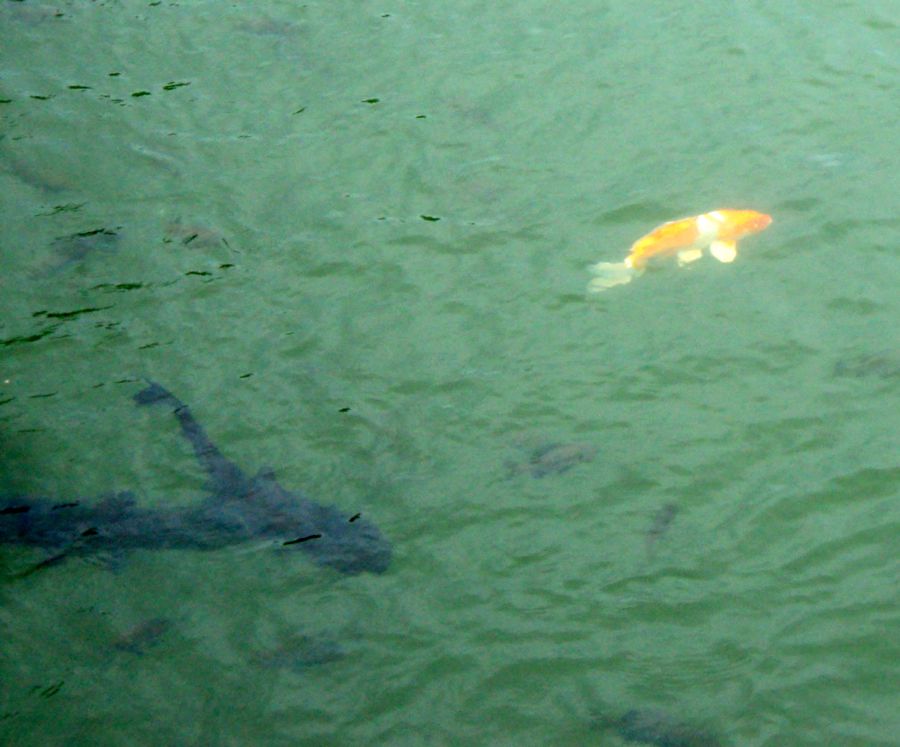 These new guys hid out for a few days and I was worried. T.H. has teased me unmercifully that the bass ate them too.