Last  January as I pondered the eternal question …..  "What Was I Waiting For?"  ,
I started reclaiming my passion for Ranch Sorting with Paint and ultimately my passion for my life.
 Last Saturday in Stillwater Oklahoma I won a trophy saddle. I was stunned. I was speechless. I am still speechless.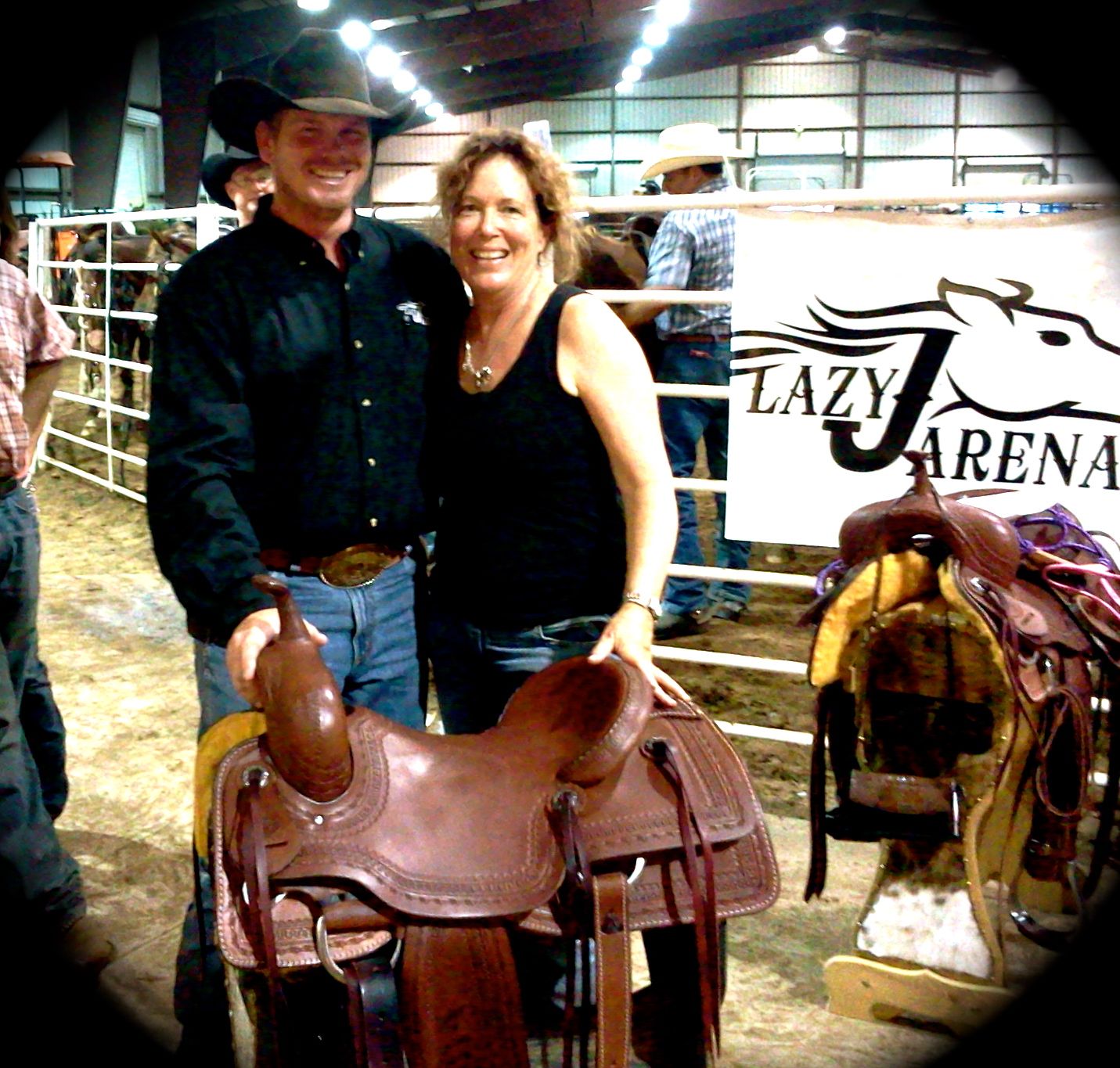 That was 5 days ago. The saddle is parked in my living room. I wanted to sleep with it but T.H. said no.  I thought "Don't make me choose."
Seriously now. I'm humble. I'm grateful. I'm thrilled beyond words and quite surprised.
I had been competing in a Spring Saddle Series at the Lazy J Arena in Stillwater, Oklahoma since January.  I travelled down there once a month to compete on Paint. Then I took Pard down there and left him for 2 months with Joel Lesh (photo above) to train him for the sport. Then I started competing on him and winning more than Paint. Believe me, Paint is grateful for the relief. (He had dropped out of Boot Camp)
The final show was Saturday. I knew I had done OK in the series, winning a little at each show, but never really winning big or winning a buckle. Plus I had missed the April show. I just knew I was out of the running for the saddle. I even bought a new one myself last month. While we were waiting for the awards, I went to the truck and changed into some cooler "non-western"  attire.(Flip-flops and tank top)  I walked back up while Joel announced the placements in the Rookie Class  5,4,3,2  …. thinking "Oh well, better luck next time. I wonder who's winning the saddle?". Then I heard my name.
And then I stood there in stunned silence.
That was 5 days ago.  I am still in stunned silence.
Humble, grateful,…… stunned silence.
Love,  Cowgirl Red   aka  Terah
P.S. ……..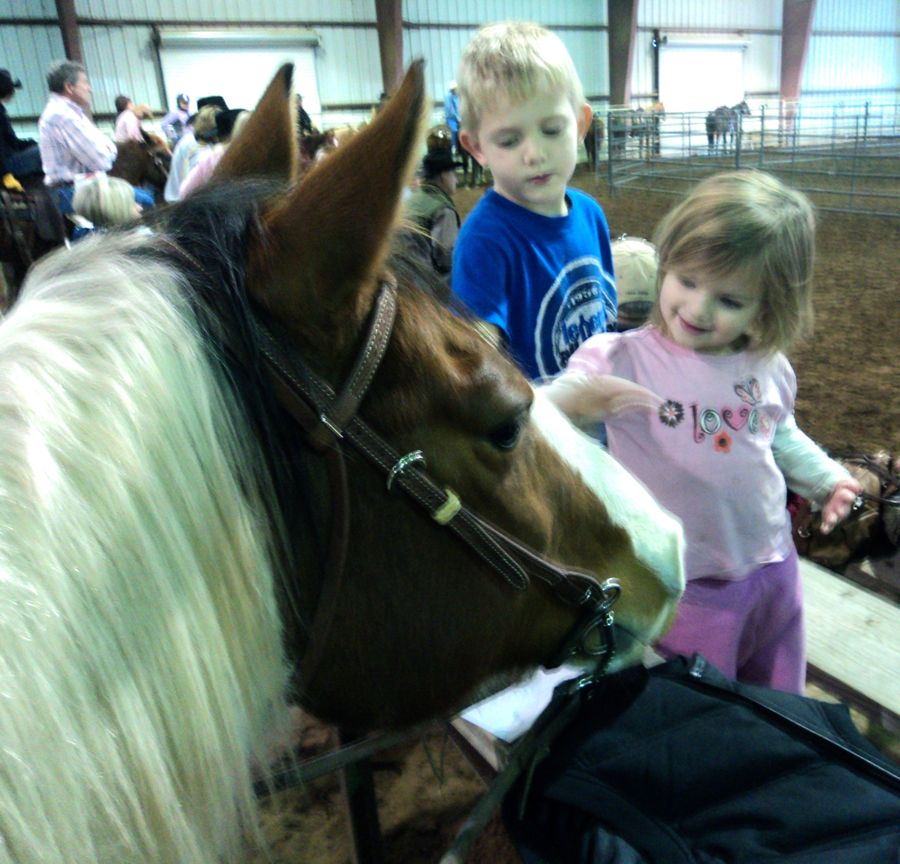 Grateful for the gift of this goofy Paint Horse I've had for 6 years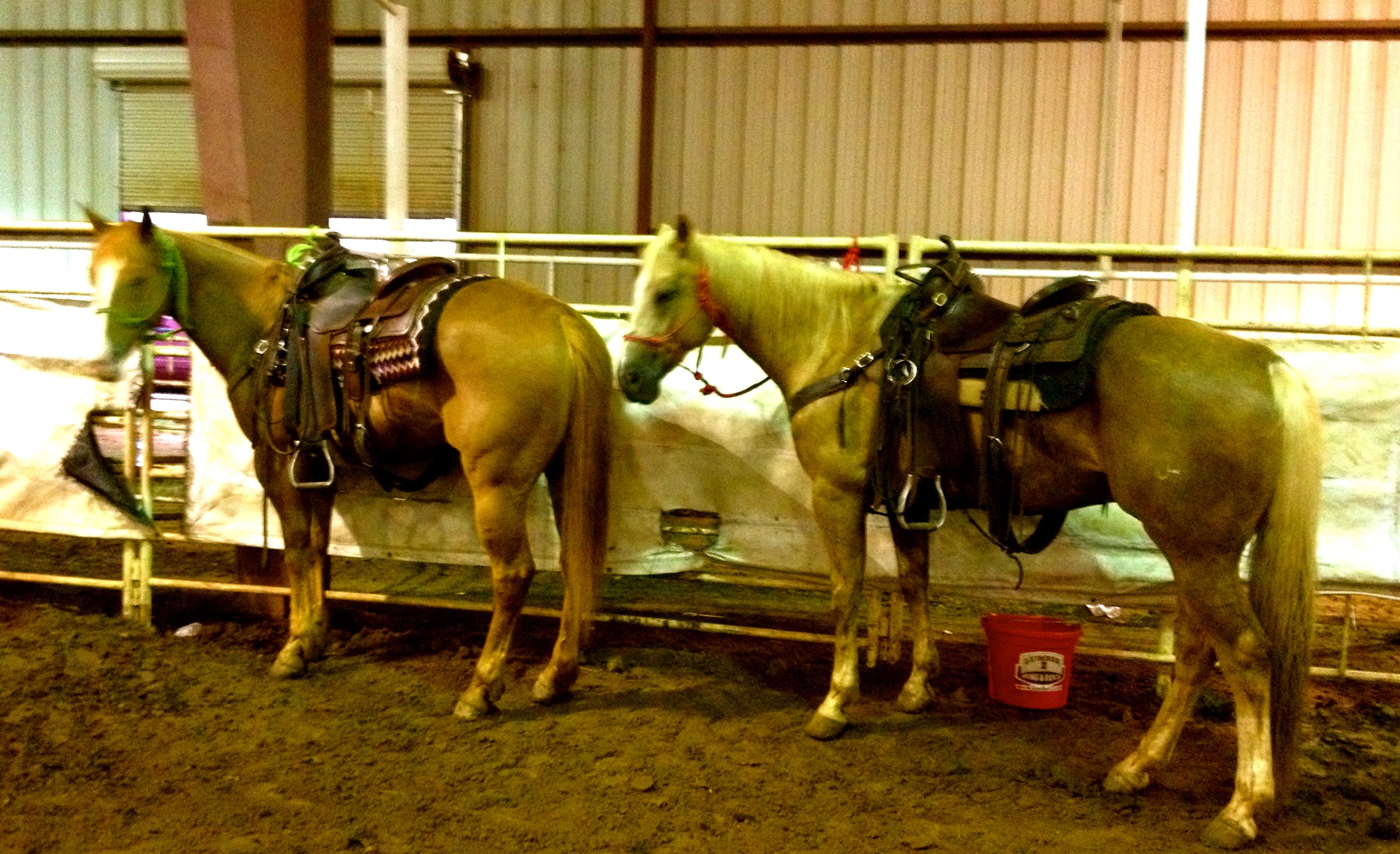 Grateful for Pard and Playboy. To Joel Lesh for training Pard and giving him a real purpose in life . To Joel for letting me ride "Playboy" Saturday.( In case you're looking for him he's in my barn)
I'm grateful to Cathy Herrman and all my new friends and riding partners for mentoring me and showing me how they do it with class.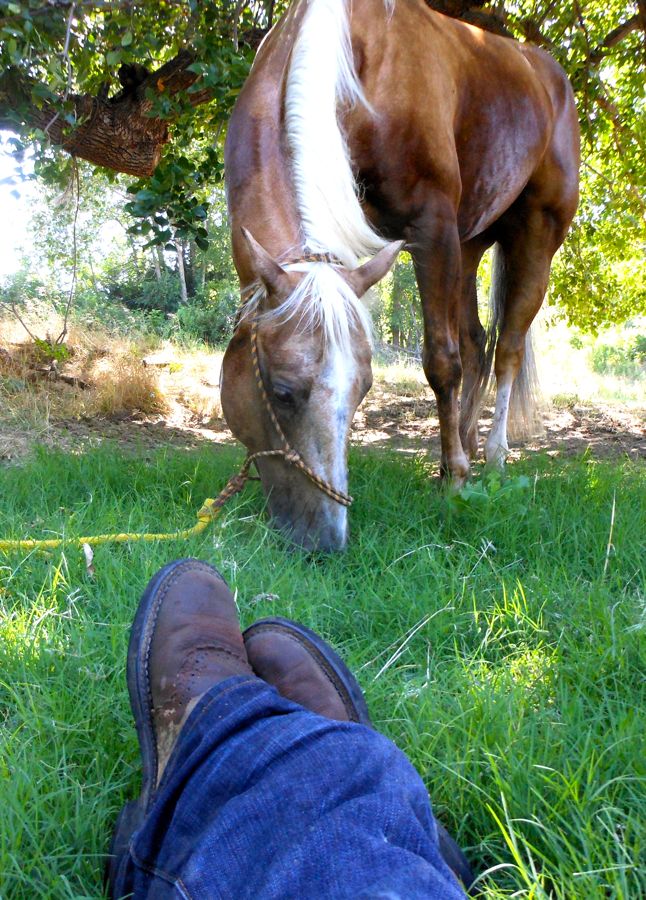 See you in Oklahoma City.   I'll get my voice back by then.