Every few years I get the yearning for a donkey.
I've always wanted one.
Most women my age yearn for another baby.
I've never really cared for babies much.
Well …… I really liked the baby I had, but not enough to have another one.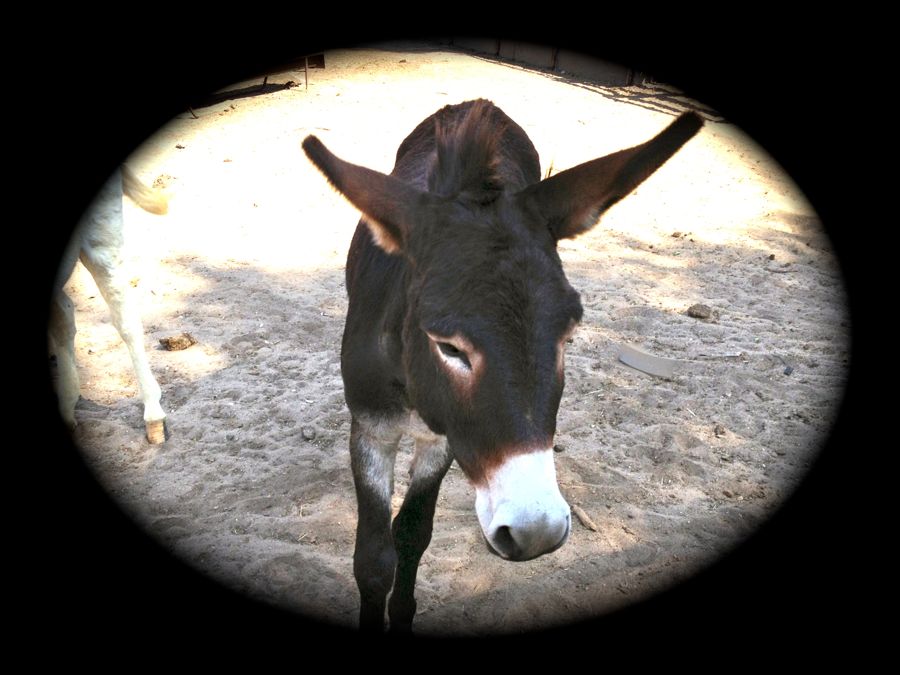 I might feel that way about a donkey. I don't know. I haven't had one yet.
Meet "Romeo". My friend's donkey. He wants to re-home him.
My conversation with T.H. would go something like this:
Me:  "I really want a little donkey."
T.H.: "What?"
Me: "I want a donkey before I get any older."
T.H.: "You're already too old to have a donkey."
Me: "A lot of women my  age have donkeys."
T.H.: "Donkeys live forever. You can't kill them."
Me: "Won't it be nice to have a little friend in our old age?"
T.H.: "I don't want to be in our 70's still taking care of a donkey."
Me: "It will keep us young."
T.H.: "Who's paying for this donkey?"
Me: "It's a free donkey."
T.H.: "If you get a donkey …. you're paying for it!"
At this point, I would end the conversation.
Because we are right back where we ended up with the Porta-Potty.
The Donkey will appear and T.H. will never acknowledge it's existence.
 Love Cowgirl Red      aka "Sister Sarah"