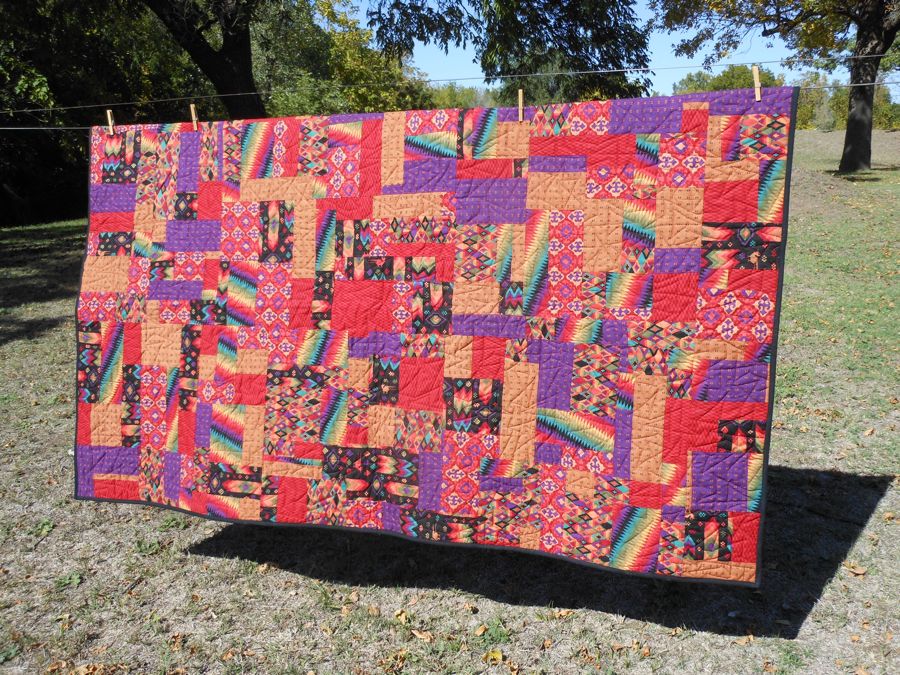 I met "My Muse" in person when I made this quilt.
It was a magical experience that I will never forget.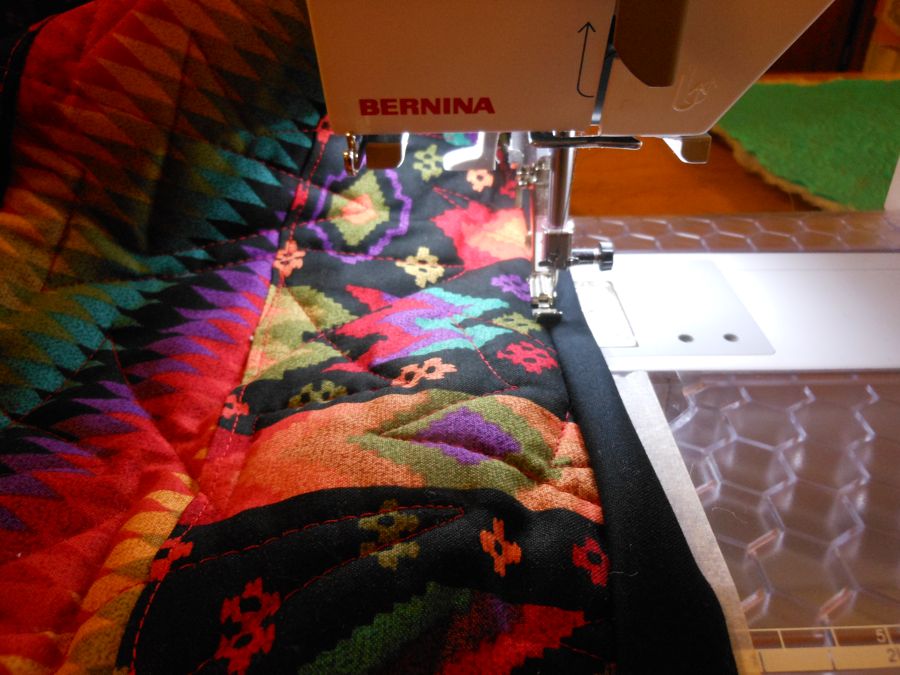 I even blogged about it here.  My Muse Was In The Room.
This was my most favorite quilt I ever made at the time. I think it was my second one.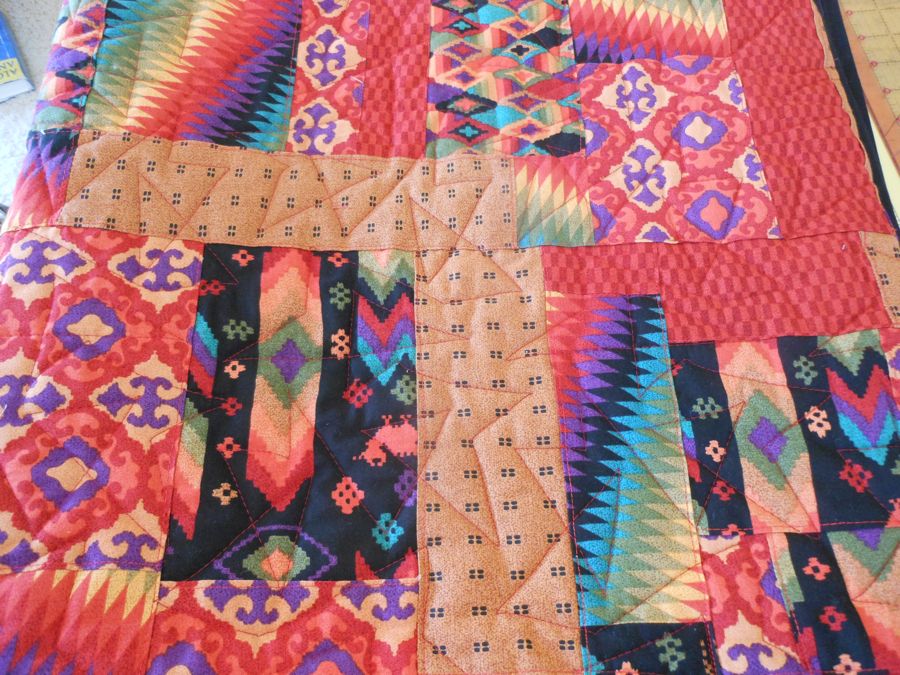 I never thought I would part with it.
However, My Muse spoke to me again this week.
She said ….. "Look Sister, you can't keep 'em all."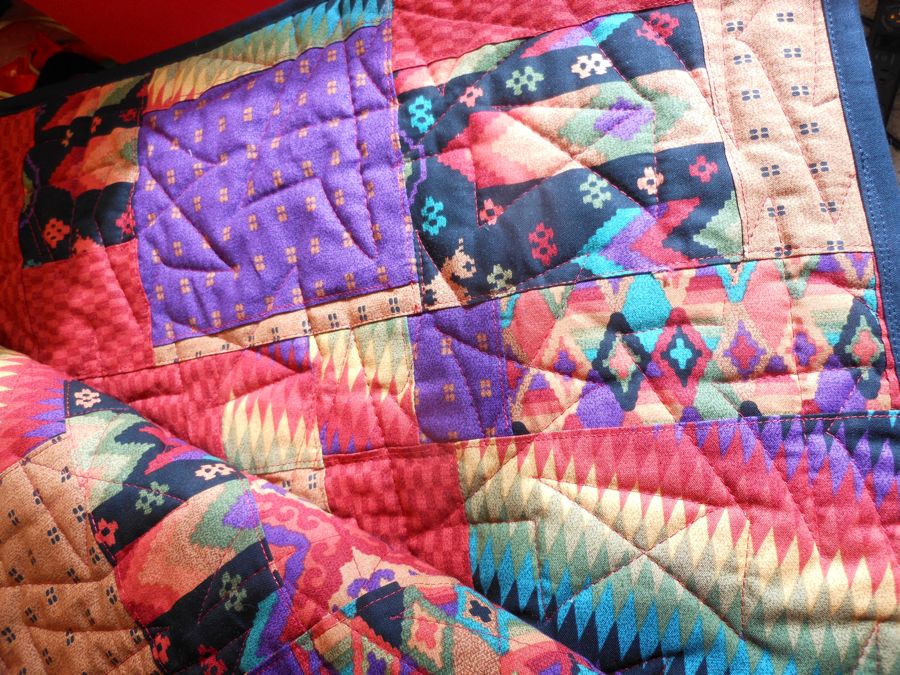 "Don't be so stingy!"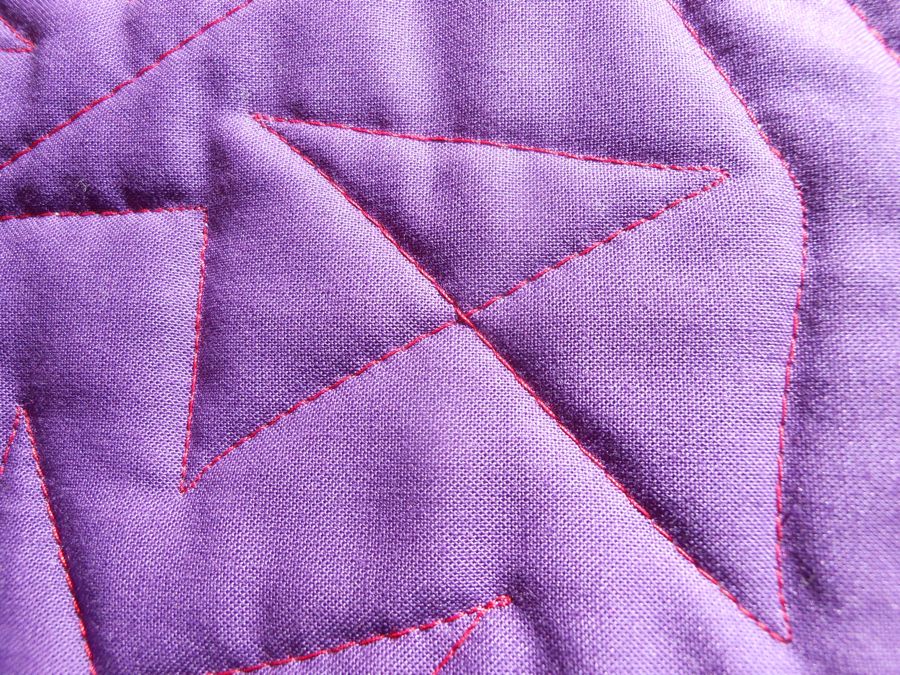 In the past few weeks several of my art pillows and quilts have sold from my Etsy Shop.
I like the feeling of my art sitting in someone's home in California, Massachusetts and even Liberal, Kansas.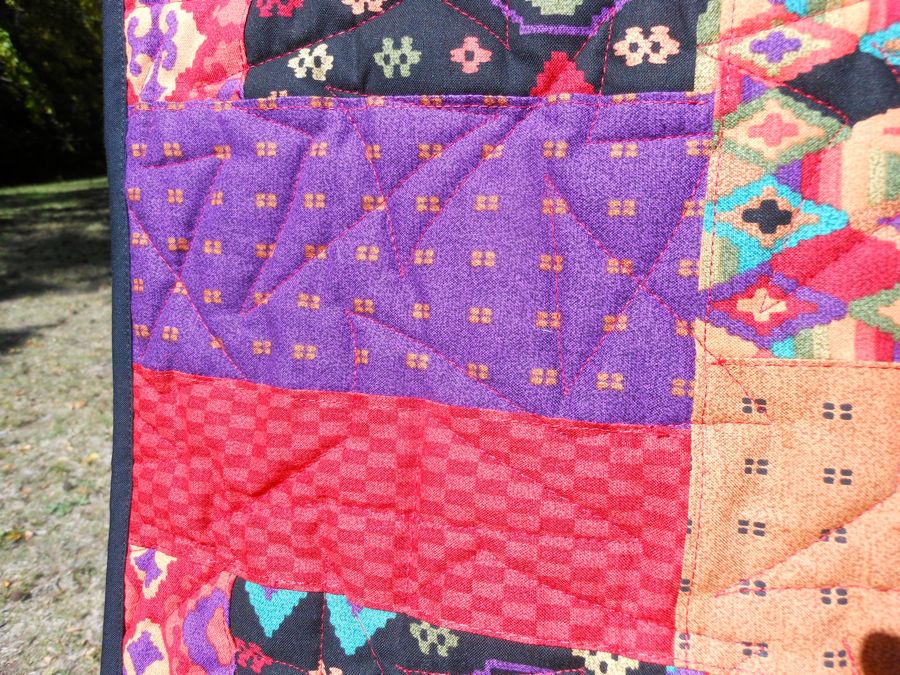 "She" speaks again.  And I like the way it feels.
I feel connected to something bigger that I'm unable to describe quite yet.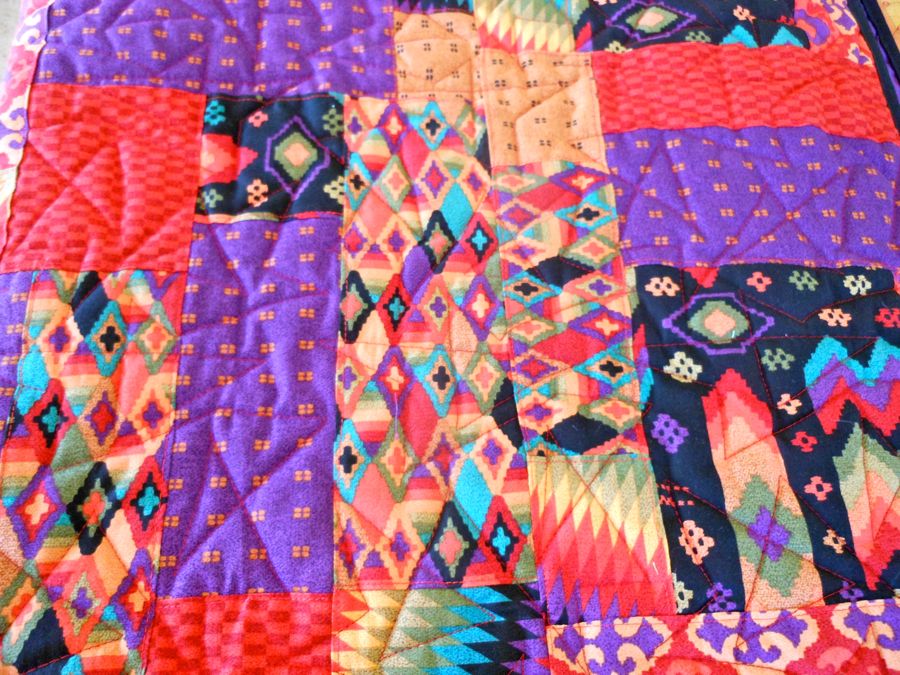 My pretty Aztec Quilt …… where will you reside?
Find it on my Etsy Shop.
$260
Love, Cowgirl Red  aka  Terah