I looked up "Badass" in the Urban Dictionary and there was a picture of my friend, Jenn.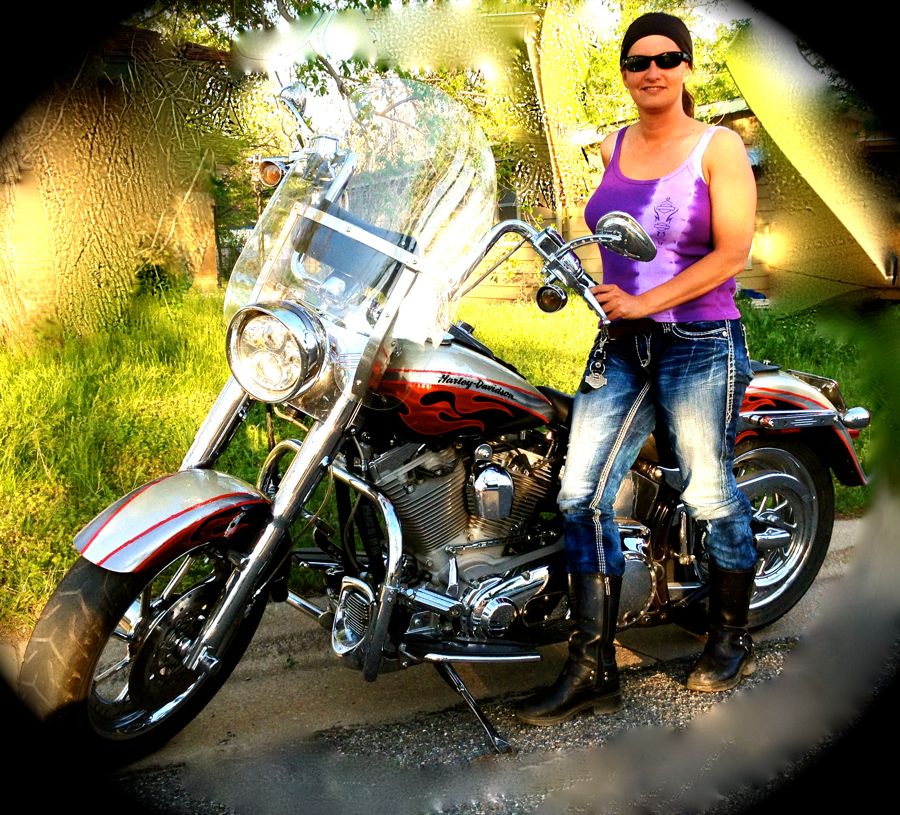 Every time she rides up on her Harley I get so excited I can hardly stand it.
She is the most badass girl I know. I really didn't know what badass meant. I've heard it used so many times by people in their 20's and 30's I had to look it up.  I rely heavily on the Urban Dictionary to keep the one drop of badassness I have remaining in this 57-year-old white woman's body.
What brought up the subject of Badass was when my daughter found this picture of me from sometime in the 90's and she said "Mom, you were such a Badass".  I laughed like I knew what it meant.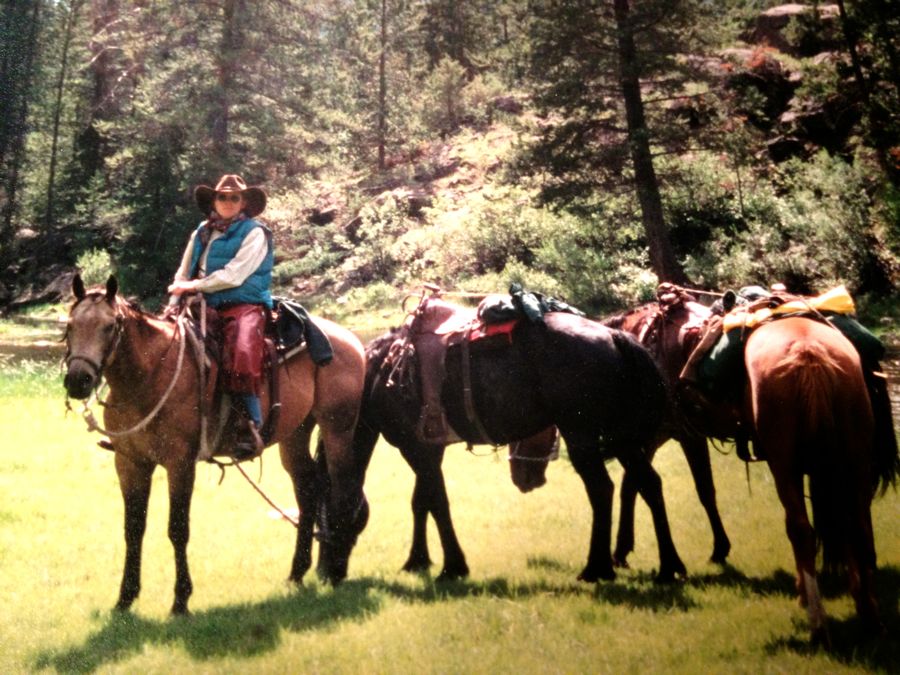 Now that I know what badass means, I look at this picture from 20 years ago and know I was just a pretender.
 I was a "Badass in Training", so to speak.
Today,  with full knowledge of my Badassity, and at 57,  I'll proudly claim it as my own.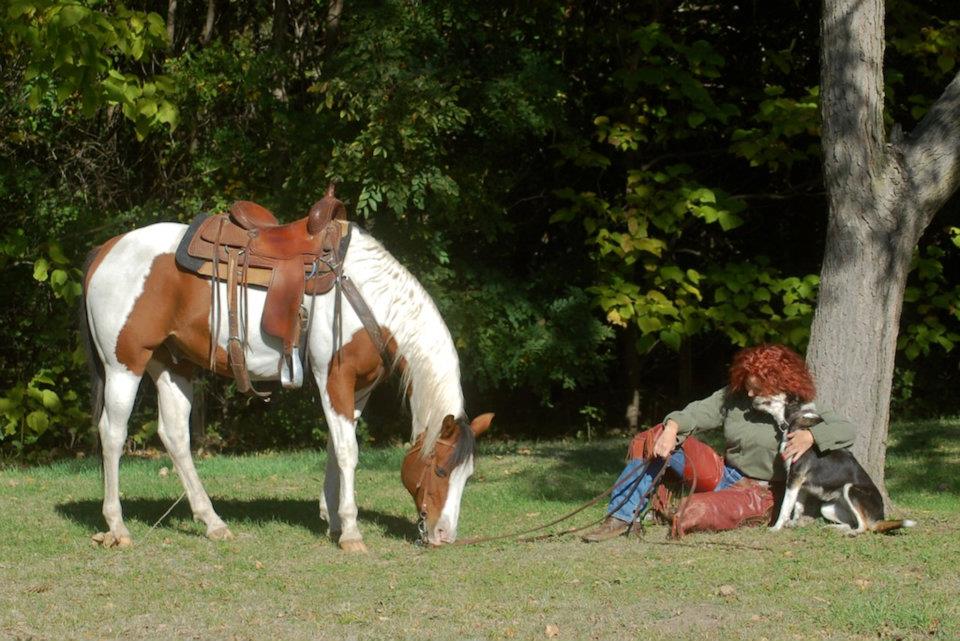 Jenn reminds me of me 20 years ago. I just love hanging out with her. I've been telling her for months that I want to have some photographs taken of us together with our "ponies". I want a photograph of her in full biker regalia and me in full cowgirl regalia, side by side.
2 Badass Girls just riding this journey of life together.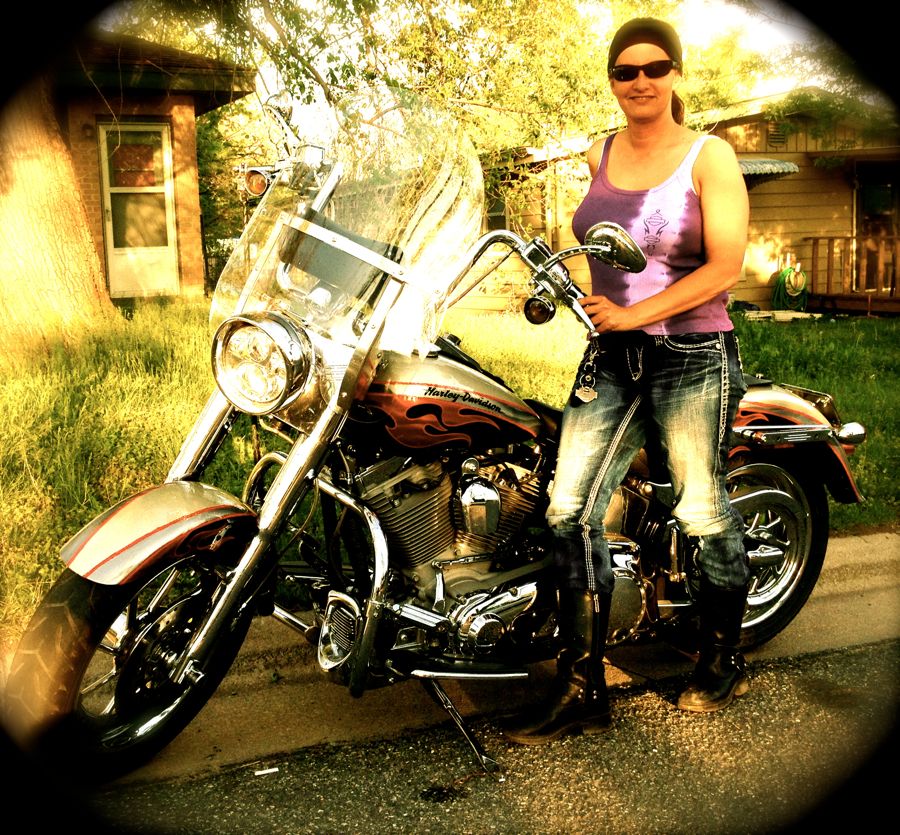 Then she texted me this image.  Looks like someone beat us to it!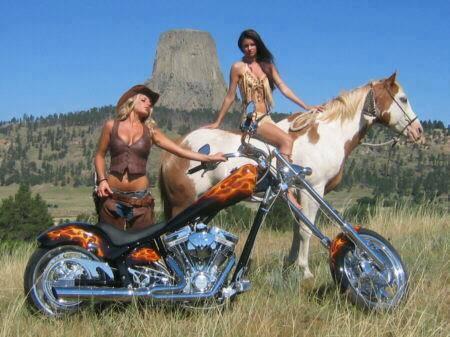 Then we laughed our badasses off.
–
–
Love,  Cowgirl Red     aka     Terah
–
–
P.S.  Incidentally, Jenn teaches pre-school.  Now that's
badassome. 
Look it up.