Food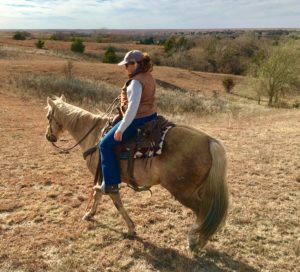 I love food.  I love eating food. I love looking at good food. I love everything fresh and healthy. But I don't like the preparation and clean up phase.  It seems like such a waste of time. 'Time' being my most precious commodity these days.  I've gone through phases in my life where I loved cooking and preparing food. I loved the challenge of a huge meal for a crowd. Or a way of preparing a yummy meal in the high country. Planning and cooking for the cow camp and guests at a hunting camp at 8000′ in the mountains. Thanksgiving for 10? No problem. Set the table with love.
In my younger days I've baked bread from scratch, had a sour dough starter going all the time.  I even made home-made pasta. I raised a huge garden and  I had scads of the latest cookbooks from the "Silver Palate" to Martha Stewart to "Stocking Up".  Fast forward to today…..
The thrill is gone baby.
So I've been thinking lately …… what would be my ideal food "situation"?  What would make me happy. (Because it really is all about me) I don't want to have to plan or think about it. "Time"  being the precious commodity that it is. I want to open my fridge and pantry to be stocked with fresh and wholesome ingredients…. Then I want to wing it.  Kind of like I do in life lately.  I want to not think about supper until 6:00PM.  I want to walk into my clean kitchen and open the fridge/freezer and pantry and say. "Hmmmmm. What sounds good tonight?"  Then I want to be like "Edward Scissor-hands". Swish! Swoosh! Stuff flying everywhere.  Healthy delicious creative meal on the table by 6:30!!! BAM!
7:00 finish eating. Someone else do the dishes and clean up the kitchen.
That is my perfect food "Situation".  There you have it.
Food.  It's what's for dinner.
 –
This all came to me last night when we got home from doing cattle stuff after dark. I unsaddled my horse and walked to the house with a slight resentment. I then proceeded to whip up a quick meal of cheese quesadillas, hash browns with ham and scrambled eggs. My brother-in-law said. "Terah… you're a good cook just like my mom was."  Ouch.  Resentment gone.  Love remains.  I asked them to do the dishes and clean up the kitchen while I went downstairs to relax in the tub. They did.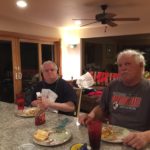 Love,  Cowgirl-Red  aka Terah
–
P.S. A girl can dream can't she?   What's your perfect food situation?  Think like a cowgirl/goddess….. what pleases me, pleases you!    No limits.