"Hey buddy, where can a frog wet his whistle around here?"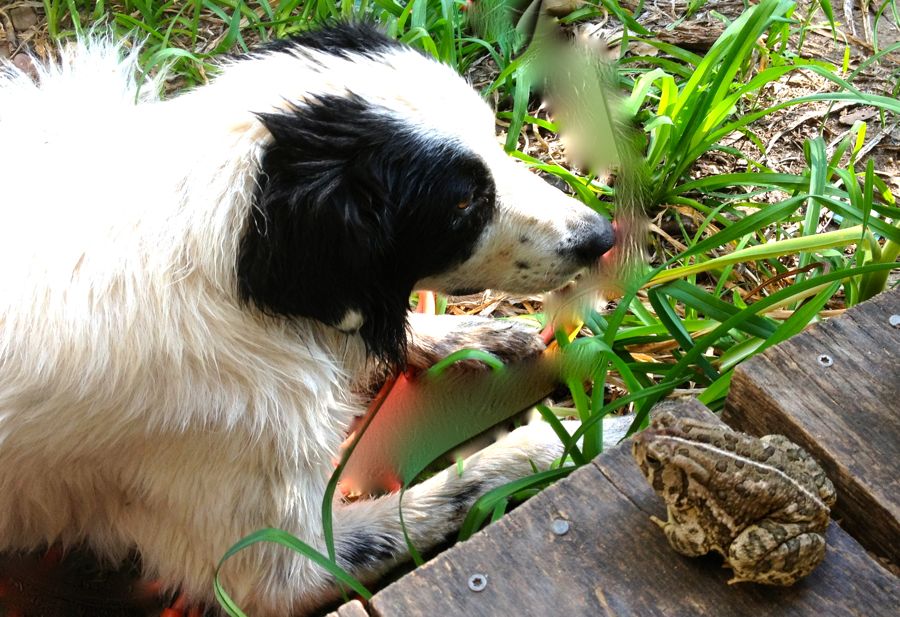 It's been almost 110 degrees every day this week. As I was watering my only surviving flower-pot this little froggie jumped out. Ok I know he is technically a toad, but whatever. He's still beautiful.  For the purpose of this blog post I will now use frog and toad interchangeably. I also know I'm a weirdo and possibly the only 56-year-old woman who  gets excited every time I see one.
I have my reasons. 1) I just generally think they are cool.  2) They remind me of being a little kid in Houston and we would go out after dark with a paper grocery sack and catch as many as we could. Then they would pee and the bottom of the sack would break and they would all get away. (Plastic grocery sacks had not been invented yet)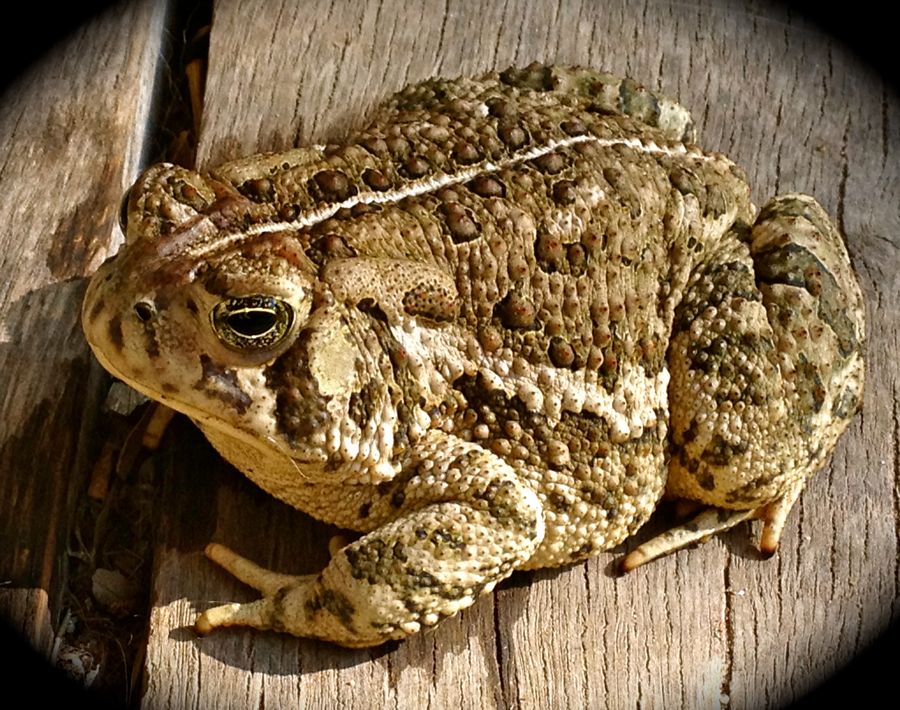 3) Most importantly, I worry about the environment. So when I see a toad I think "Yay, maybe there is hope after all.  And T.H. hasn't gotten too carried away with the herbicide and pesticide."   Between poisoning them and living in "Red-Neck Central" (where people will eat anything) and the drought, these poor little buggers barely stand a chance.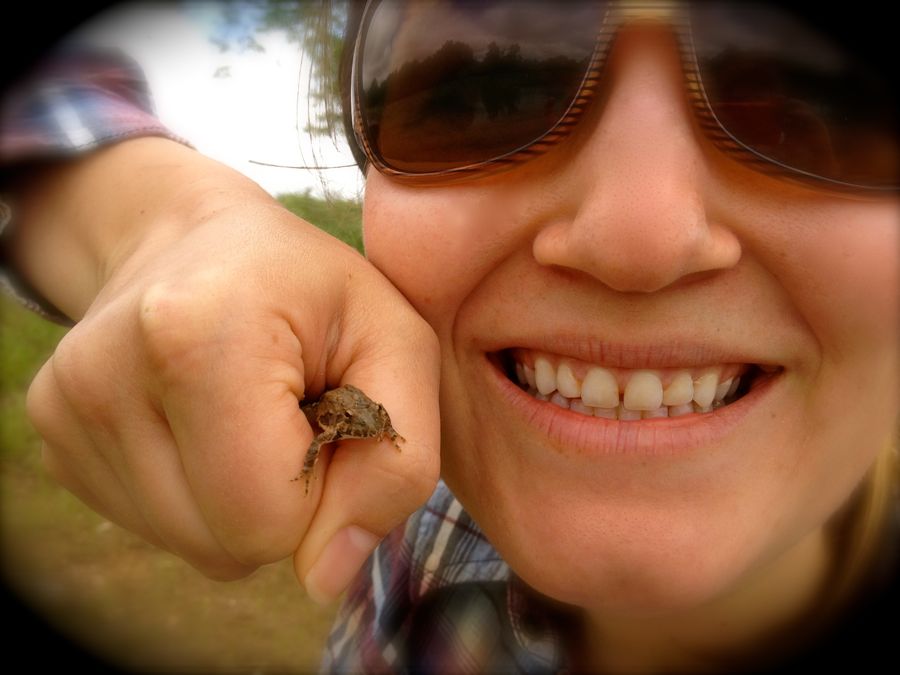 However, hope is alive here in Kansas and I have passed along my legacy of environmental activism to my daughter.
(Actually, she passed it up to me).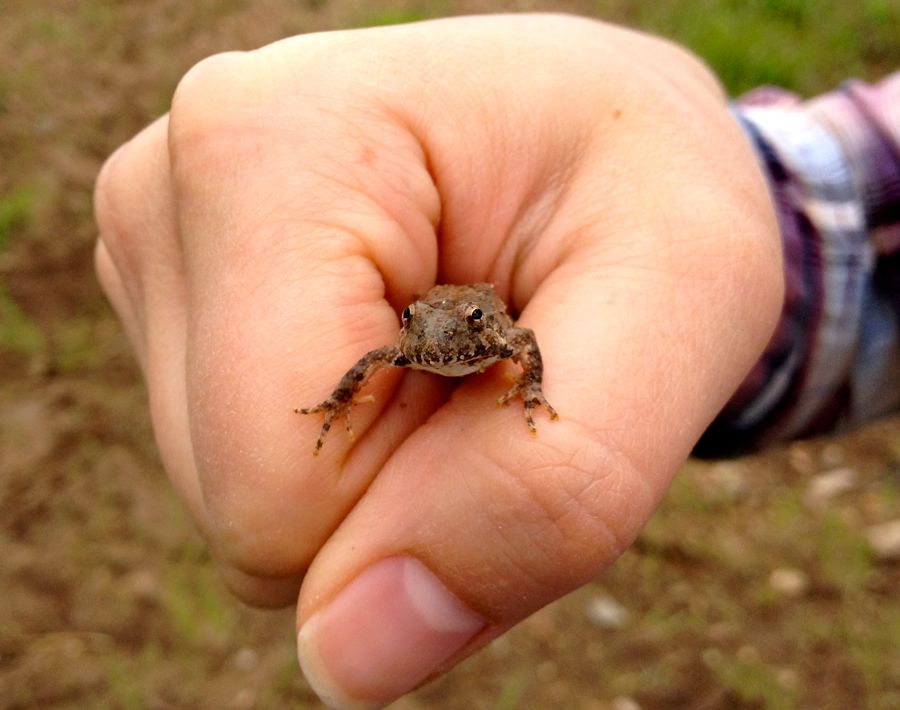 But most importantly I have passed along my frog catching skills so when she turns 56 in 30 years, she will still get excited about seeing and catching frogs.  Giving them a big ol' kiss before letting them go.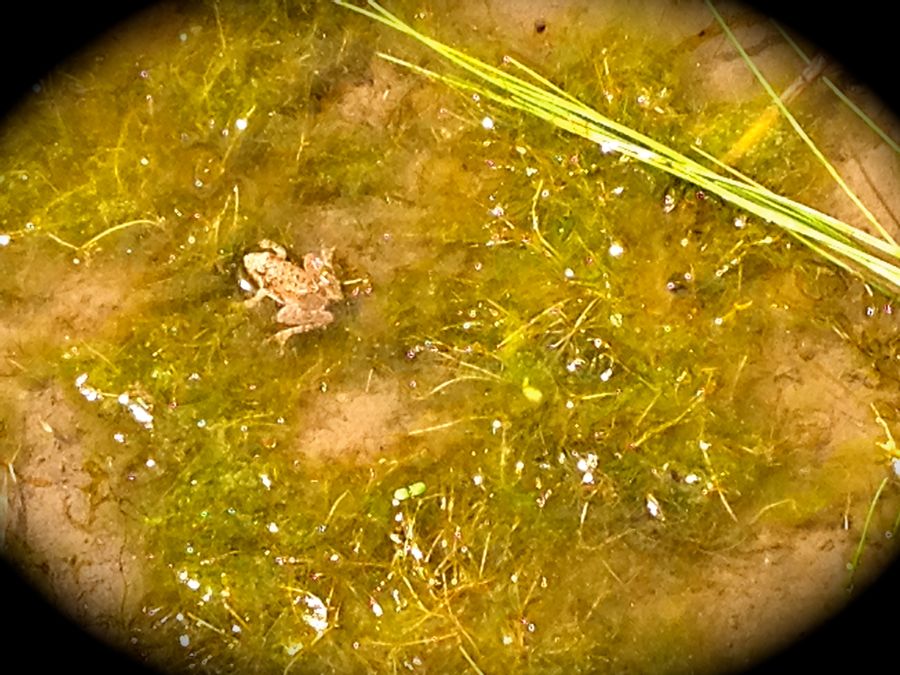 Love,   Cowgirl Red   aka  Terah
P.S. Don't tell T.H. but when he gets ready to spray his little herbicide poison concoction around our ponds, I have been known to water it down considerable when he's not looking.  I am an environmental saboteur.
     "SAVE THE FROGGIES!"
 "OCCUPY KANSAS!"