Our Lady of Guadalupe.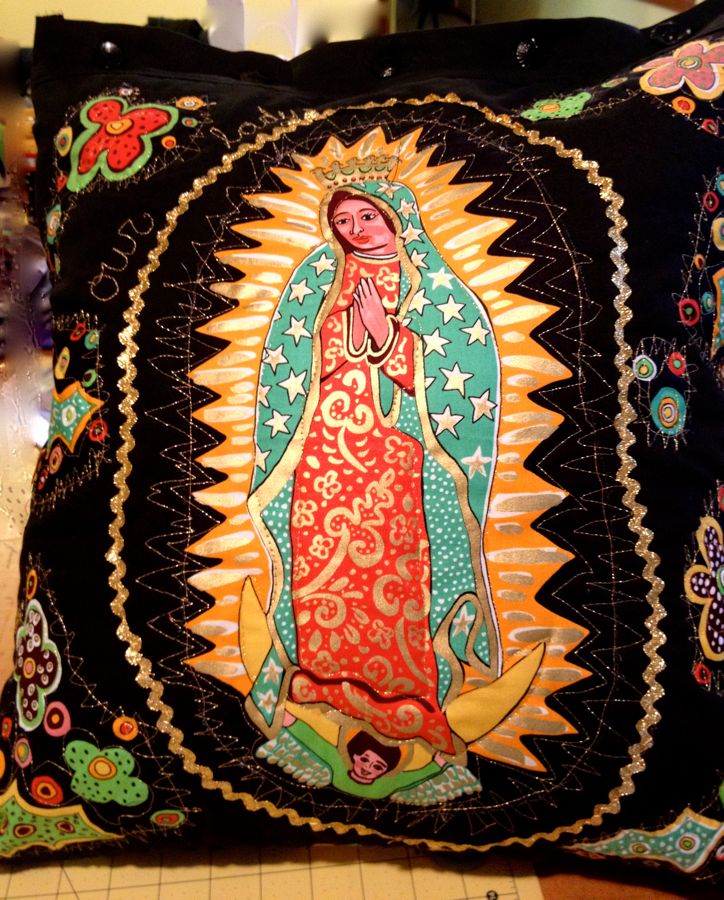 My process for my art is this ……. I don't really have one.
I find unusual, quirky fabrics that appeal to me.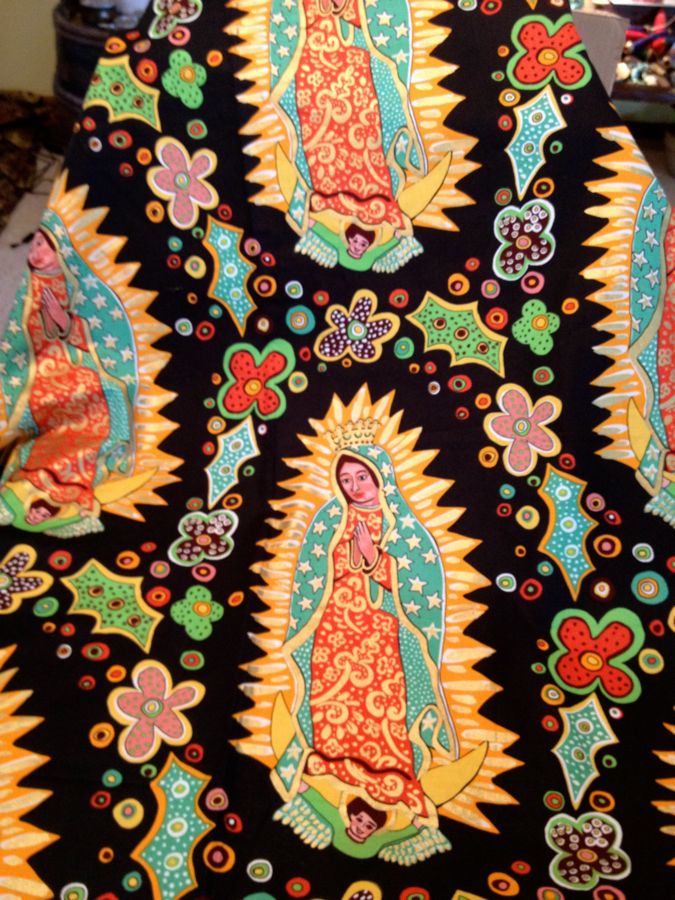 Then I lay them out in my studio and look at them for awhile. (a year)
Then one day they speak to me.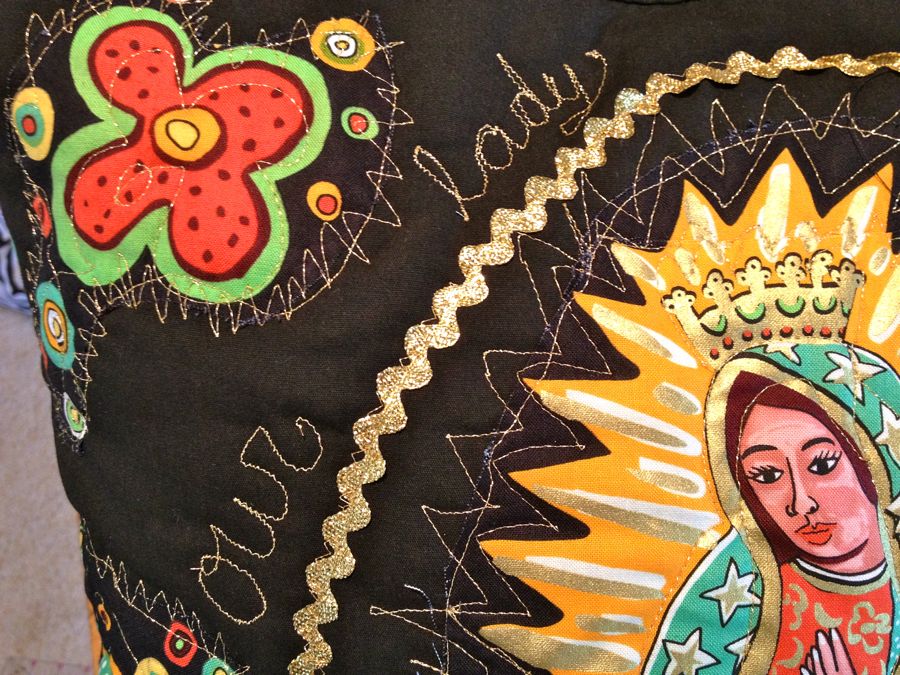 They say something like this …… "Get Busy!"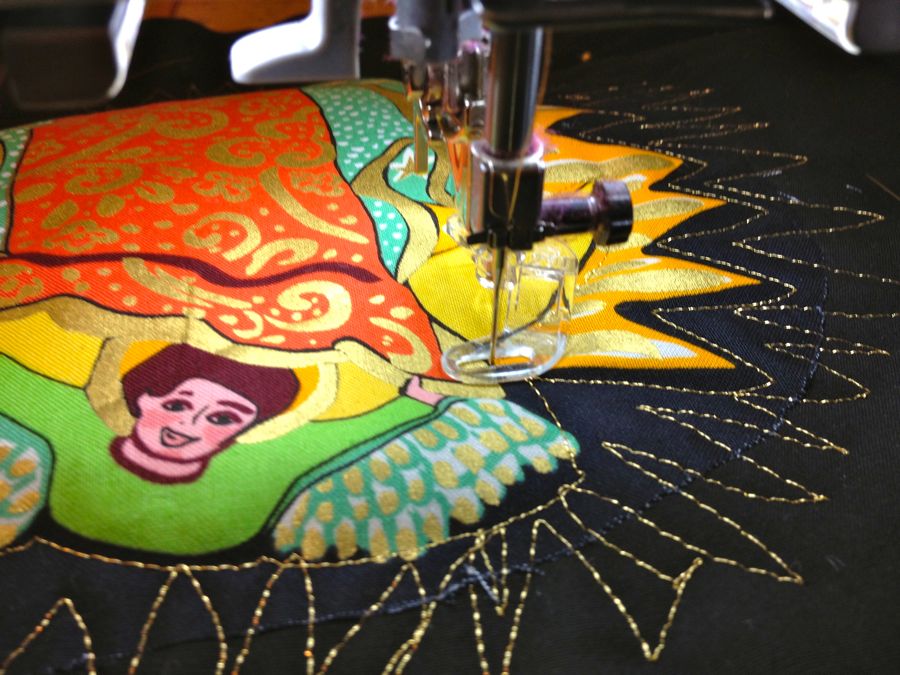 "And don't screw it up!"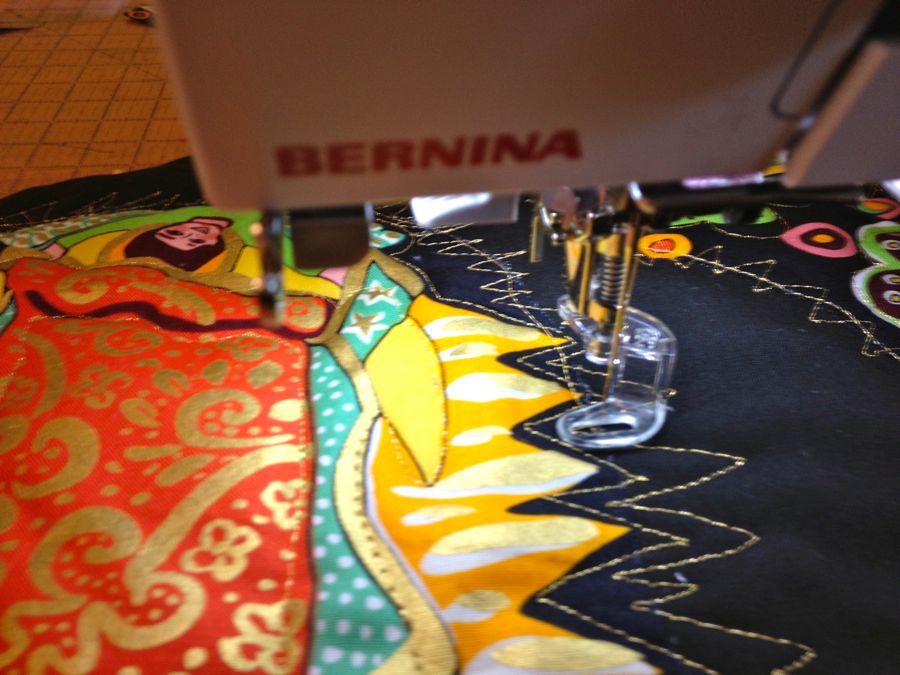 Not really.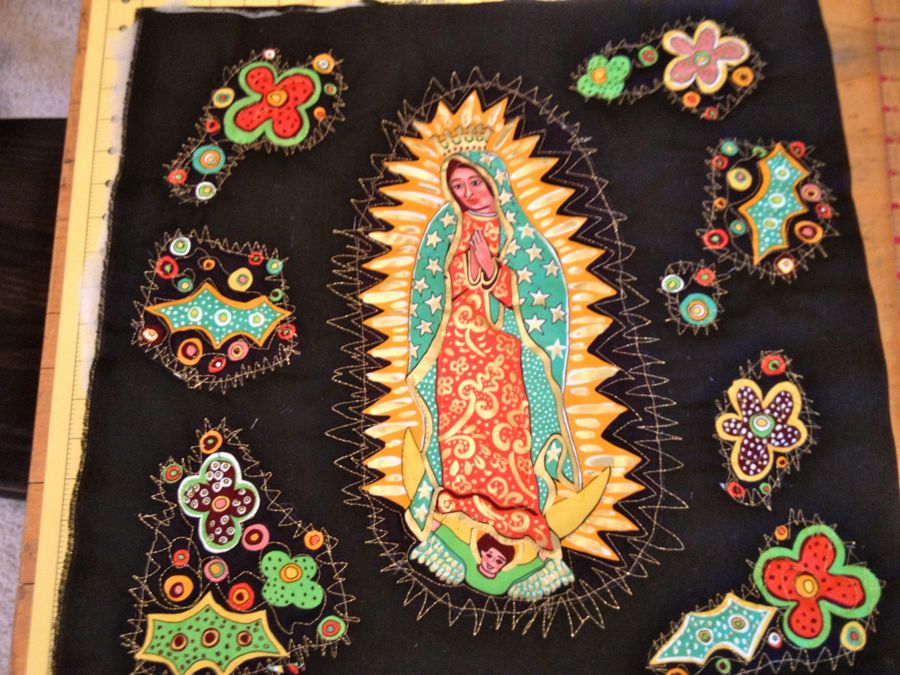 I don't know how or why I do anything. I've had this one on my mind for awhile.
I cut out the images and appliqued them on black back ground with my free motion quilting foot and gold metallic thread.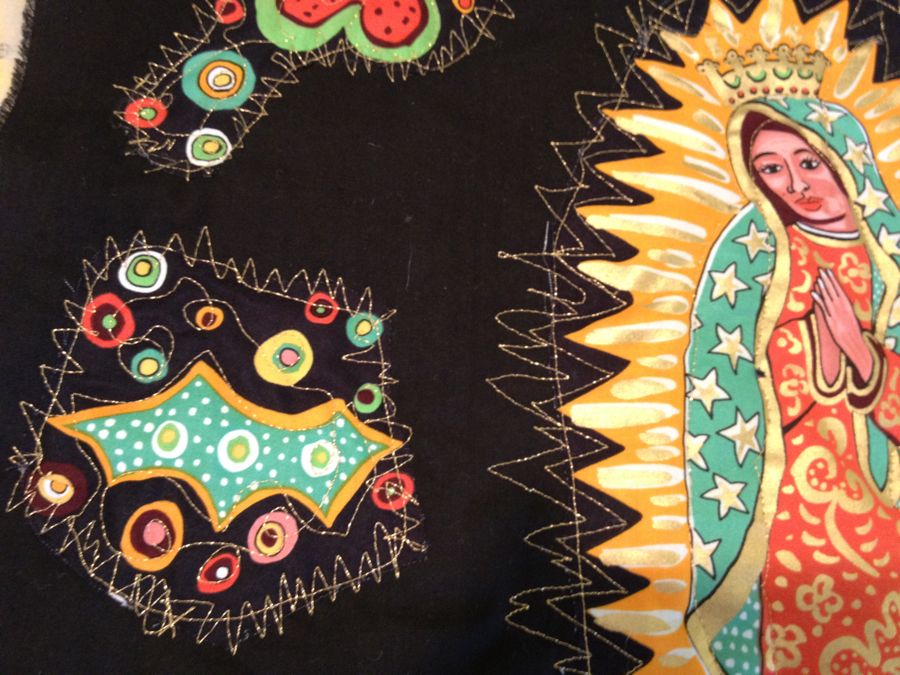 I just have fun with it.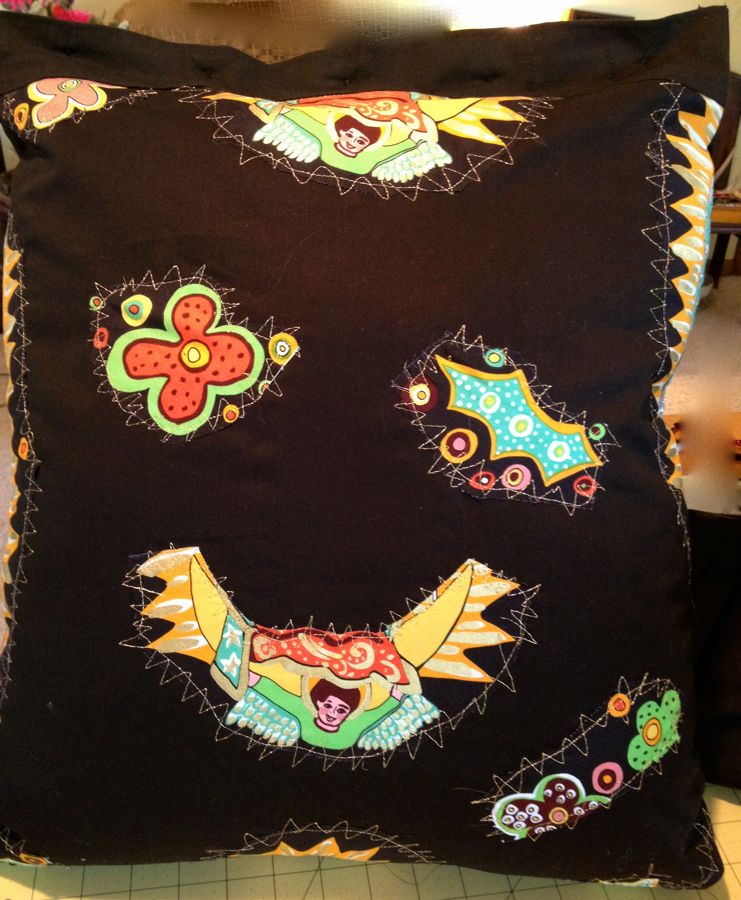 And hope for the best.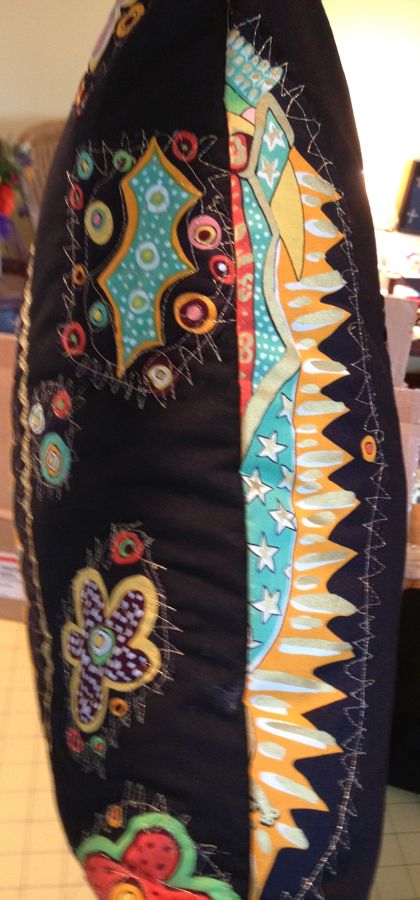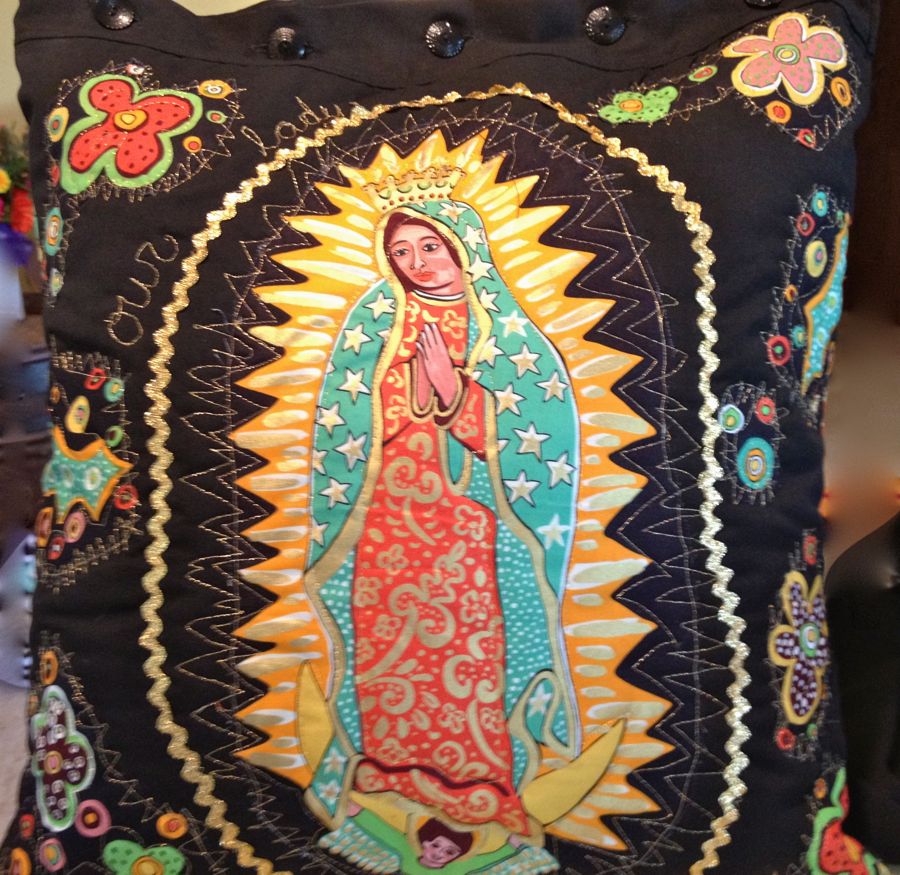 This art pillow is for sale on my Etsy Shop.
Love,  Cowgirl Red   aka  Terah
P.S.  It measures 20 X 20 and sells for $75