Last Labor Day weekend I was traveling to Stillwater, Oklahoma  with two horses in 100 degree heat.I thought it was a good time to go practice with my Ranch Sorting Coach. (Who does that?)  I was 15 miles west of I-35 on a deserted Kansas Hwy when "BAM", I had a blowout on my trailer.
So picture this, (because I don't have a picture) : Me. Two horses tied to the shade side of the trailer. 105 degrees. Scratching my  sweaty red head and wondering "Gee I hope I have what it takes to do this". There's no AAA out here.  Seriously, I was more than a little upset and worried for me and my horses.  Not sure if I could really change a tire much less in this heat.  And all the other "what ifs".  I may have even cried a little.
Then an Angel appeared in the form of a Cowgirl. She stopped to help without hesitation.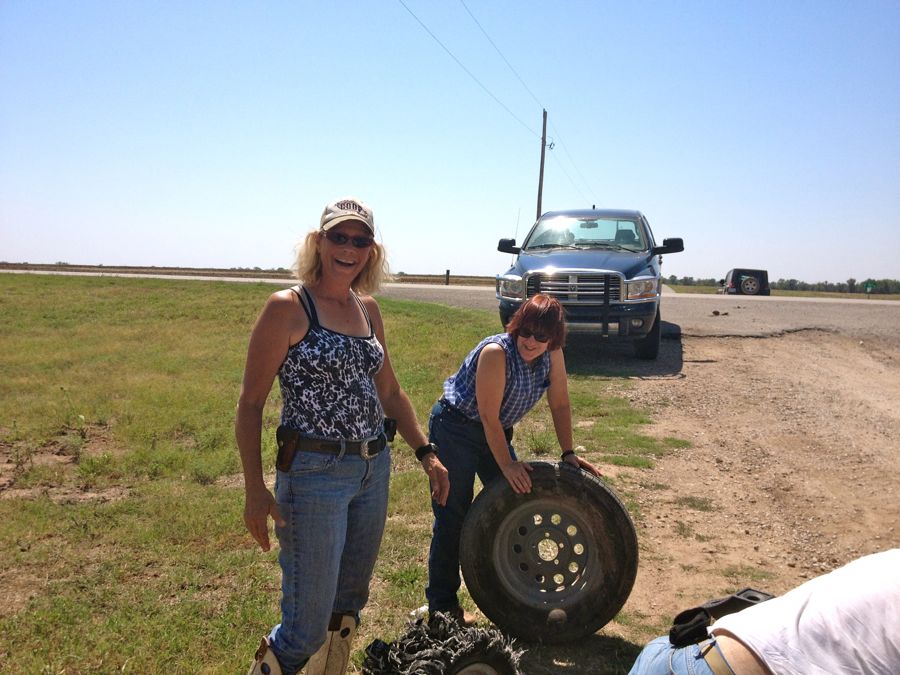 Her name was Lisa (on the right). She was on her way to ride with her cowgirl friend Tammy (on the left) who lived a few miles down the road. Lisa assessed the situation (and, I'm sure, my lack of skills) and called her friends (who are now my friends) to come and help.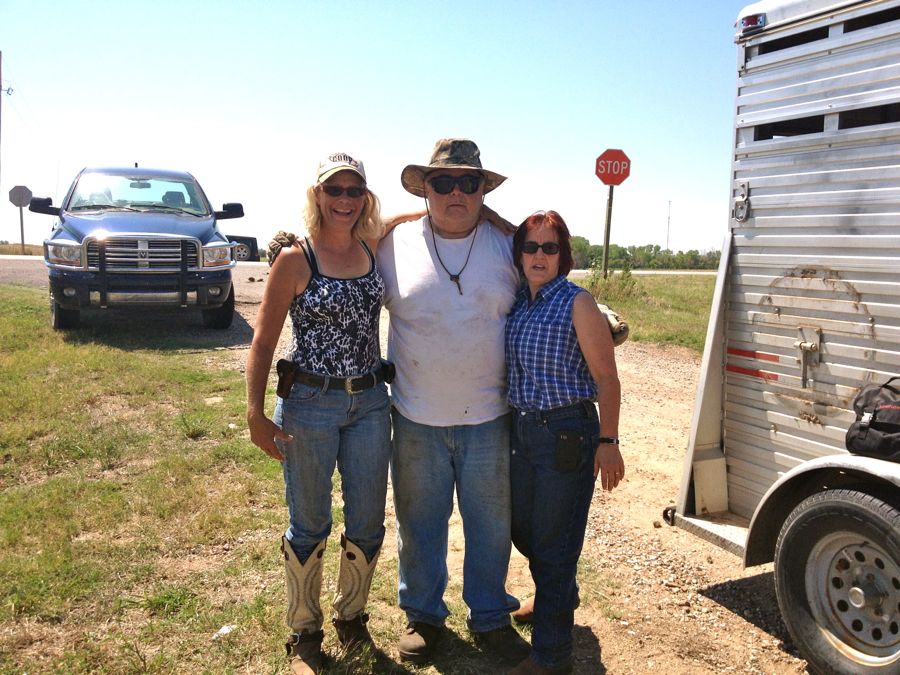 They came, they saw …… and "Bear" changed my tire. He checked out the rest of my truck and trailer all the way around.
I just love a man with skills and  power tools and a giving heart.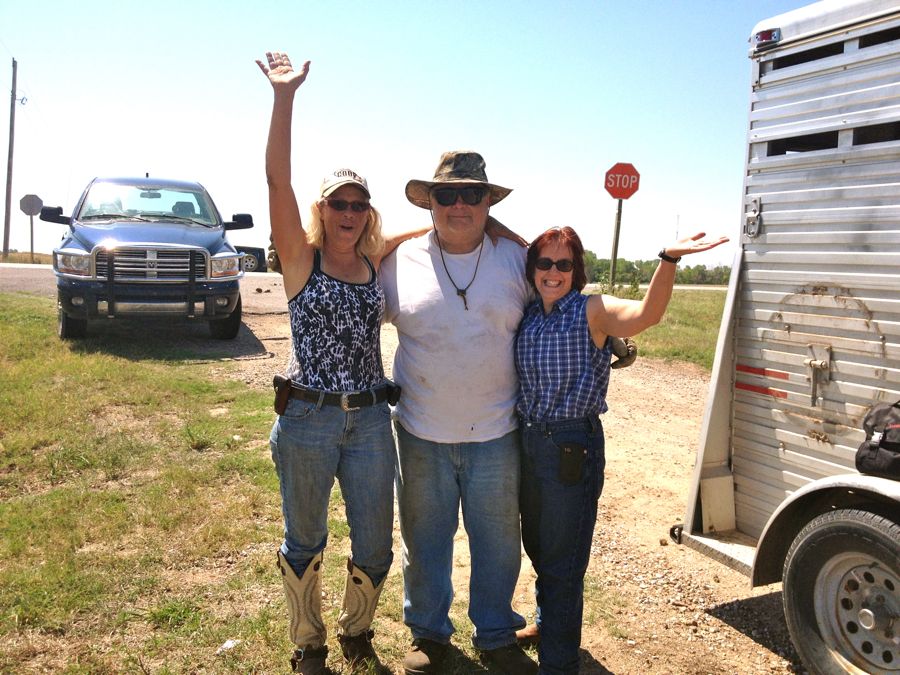 I've been thinking of my three angels these past few days before Christmas.
With gratitude and a full heart.
And an appreciation for real Kansas Cowgirls.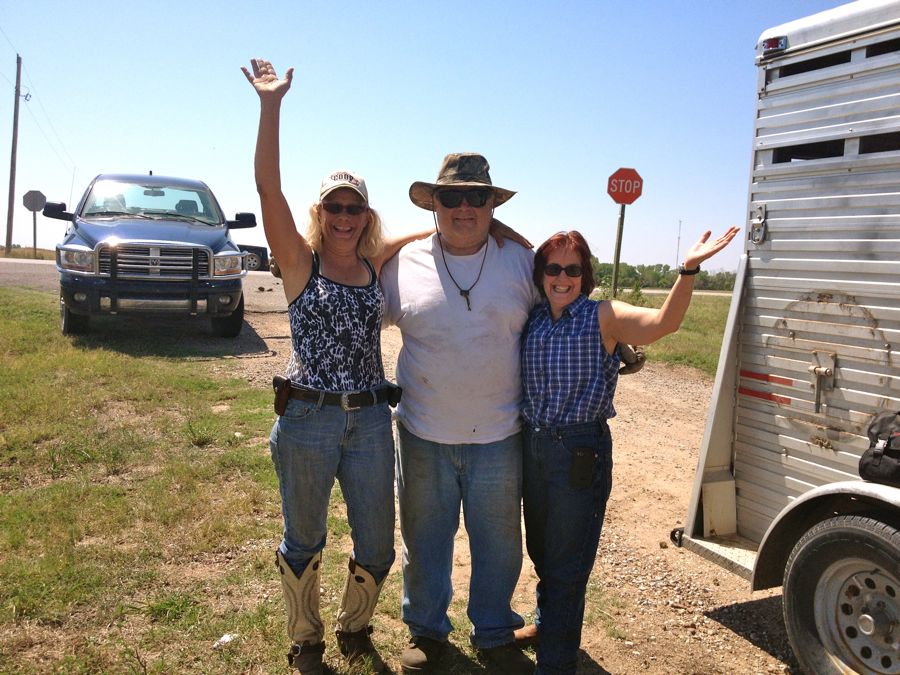 We talked and connected and gave sweaty hugs all around.
They called and texted to make sure I made it to my destination.
This was Christmas for me ……. last September.
Love and Merry Christmas,    Cowgirl Red   aka  Terah
P.S. They said they were a little envious of me for being brave enough to travel with my horses. In reality, I'm pretty envious of them for being smart enough to stay home in 105 degree heat.  OXXOXO love you cowgirls!!!