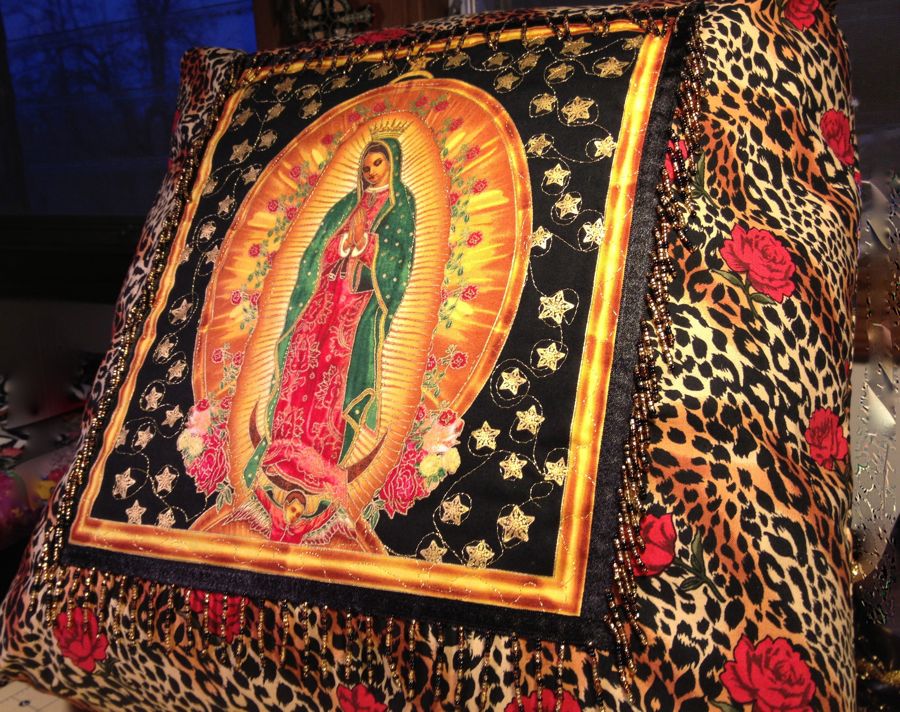 Staying with the "Our Lady" theme …..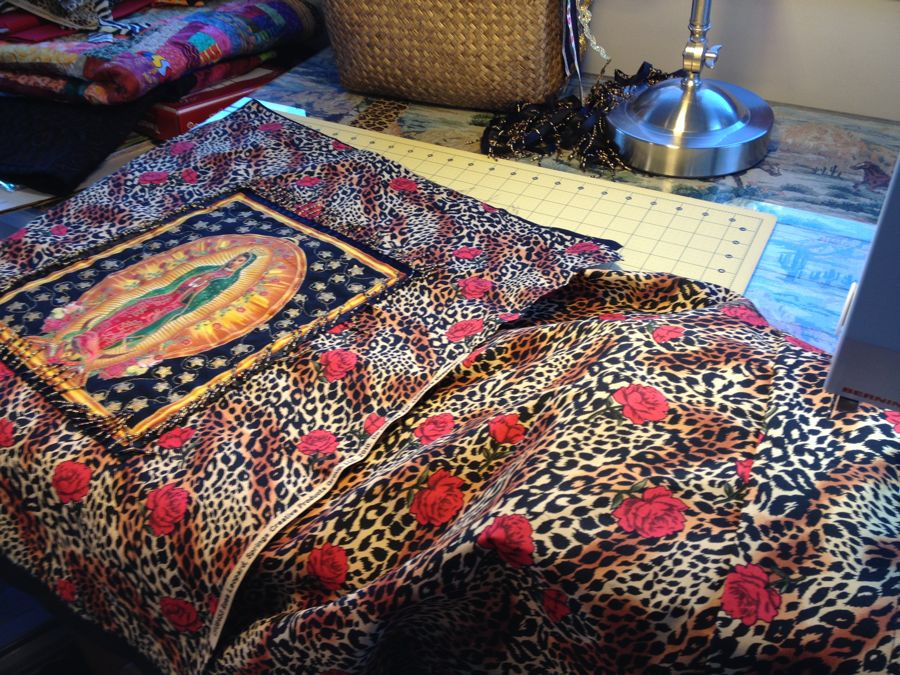 I hope I'm not doing anything insensitive here.  I'm not Catholic, but I have consulted my Catholic girlfriends, and I have spent lots of time in Mexico. I love the art form of Our Lady of Guadalupe.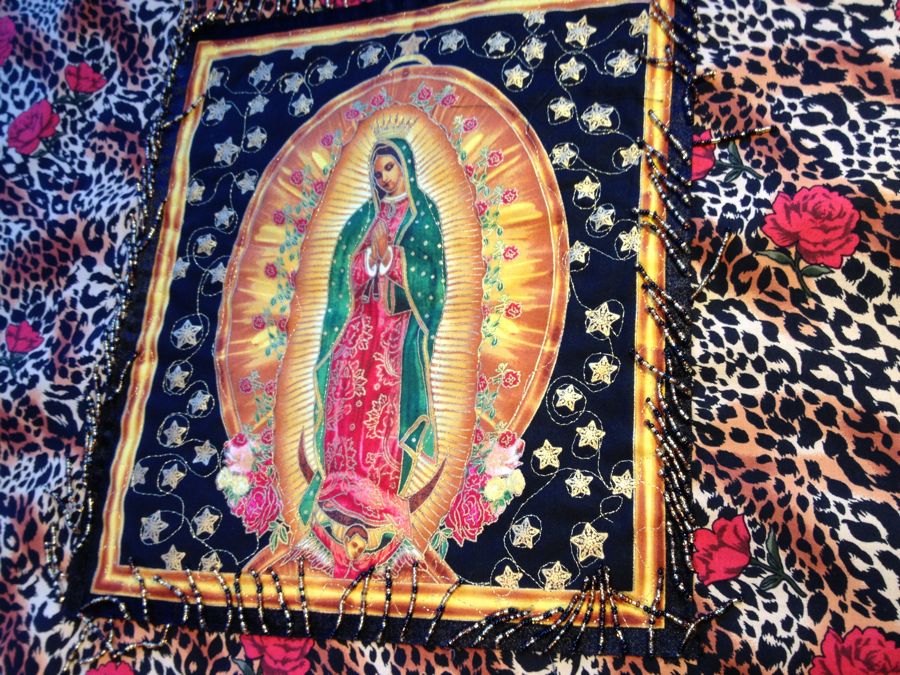 This is one of the fabric art panels I bought in Taos last fall.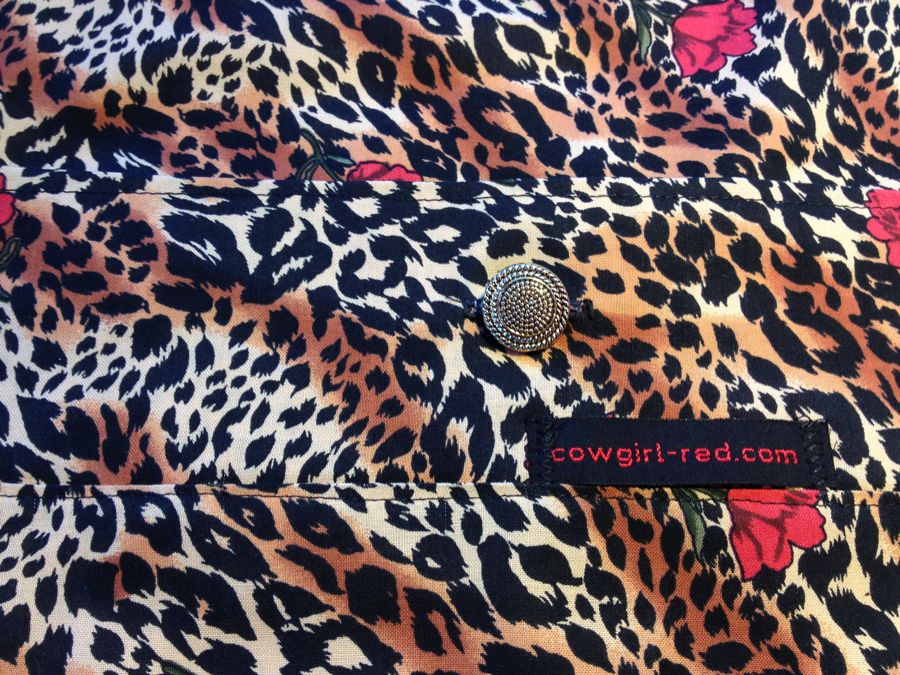 The leopard and rose fabric is from an exclusive store called Wal-Mart.  (I know)
I've used it before …. I feel so ashamed.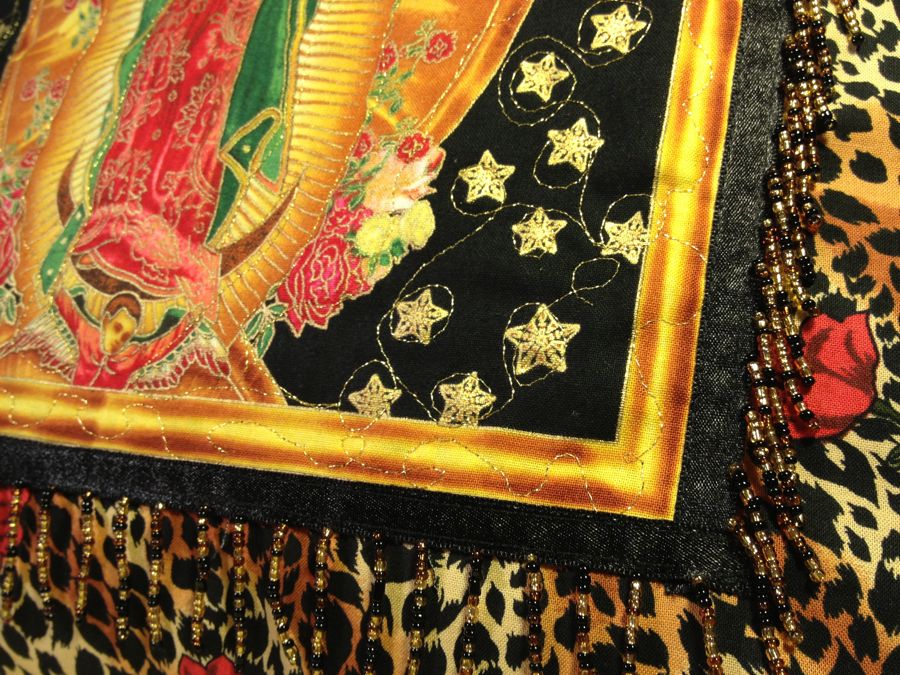 All in the name of my art.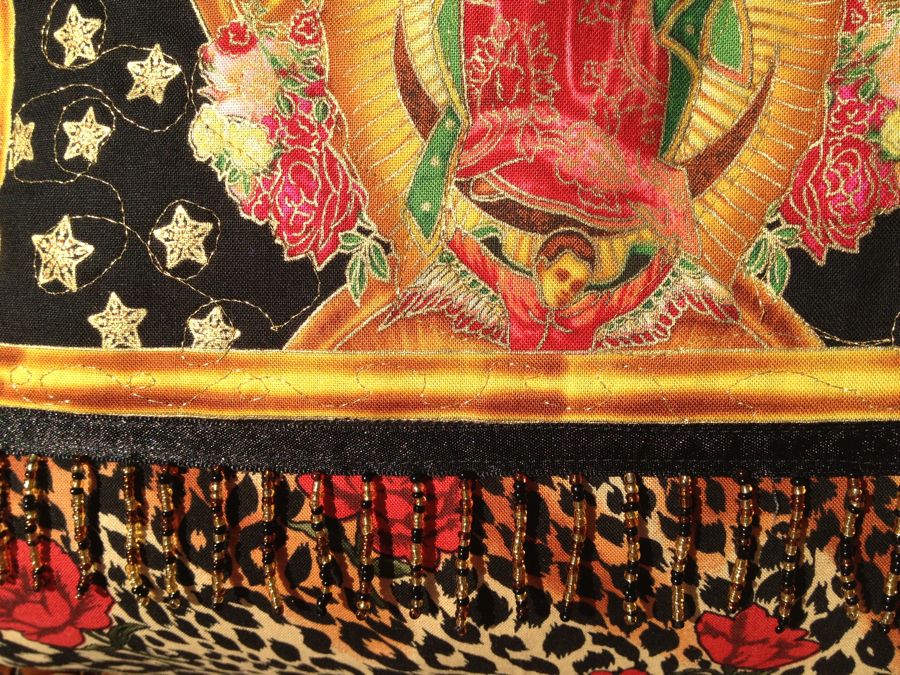 The beads came from the cutest store on Etsy.
The Fabric Depo in San Francisco. 
Even though I live in the "Toolies" , I can shop in Santa Fe and San Francisco.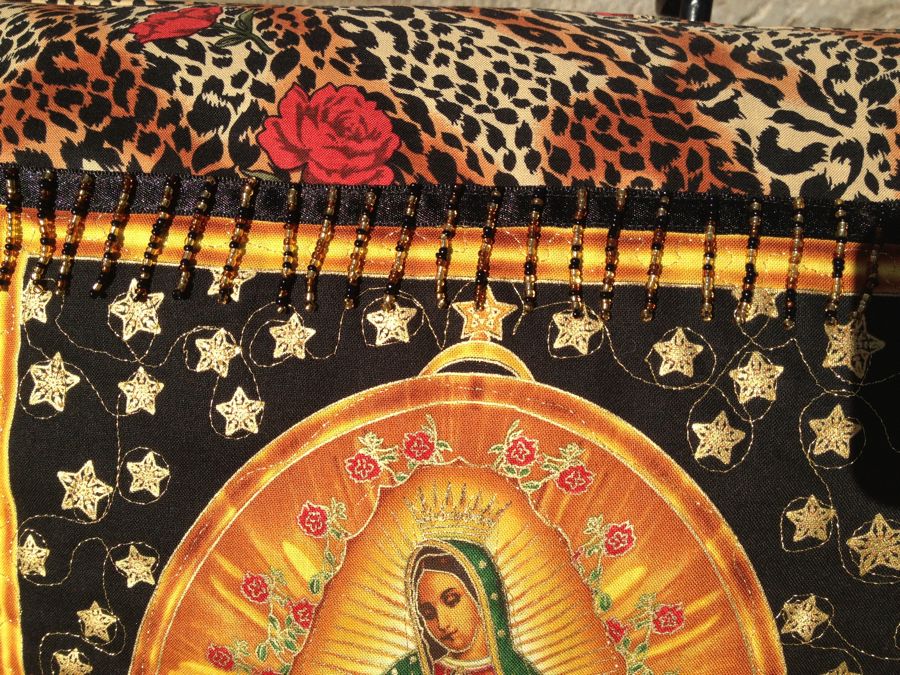 Is this a great country or what?
The pillow is 20 X 20.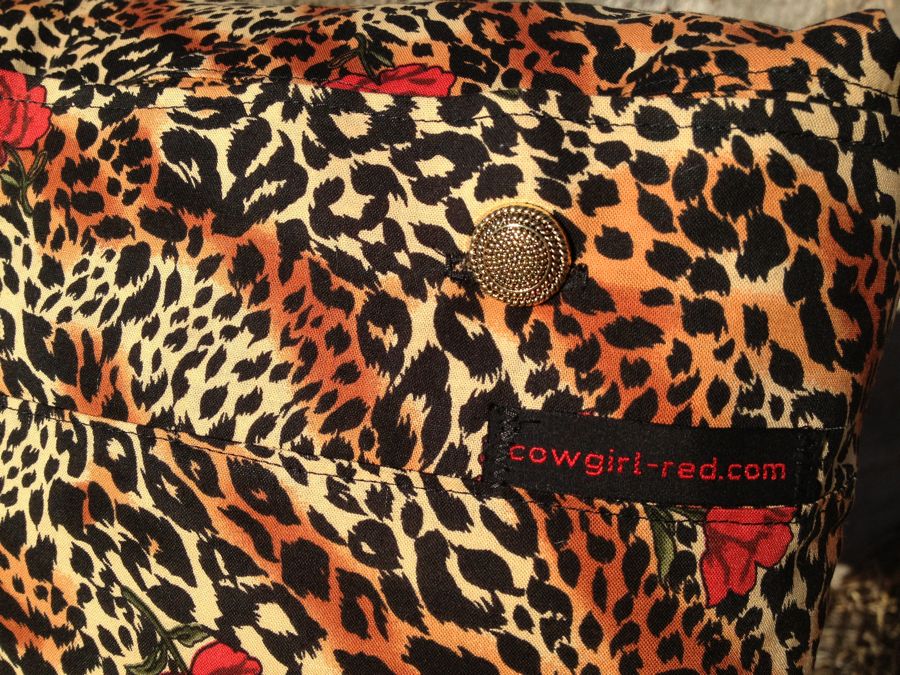 $75.00 on my Etsy Shop.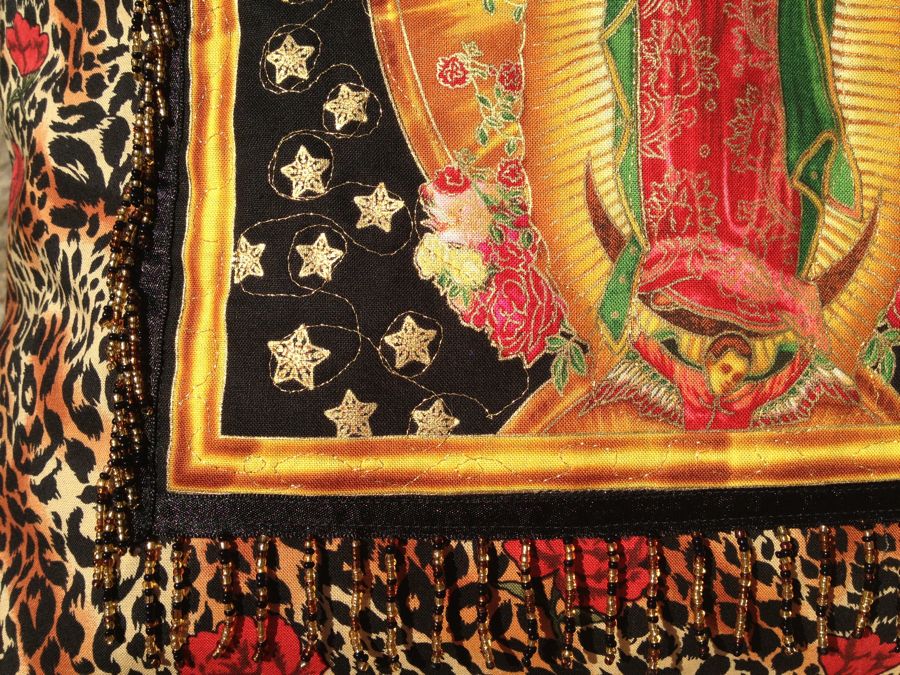 Merry Christmas!
Feliz Navidad!
Love,  Cowgirl Red   aka   Terah