Alas, the greatest love was not to be.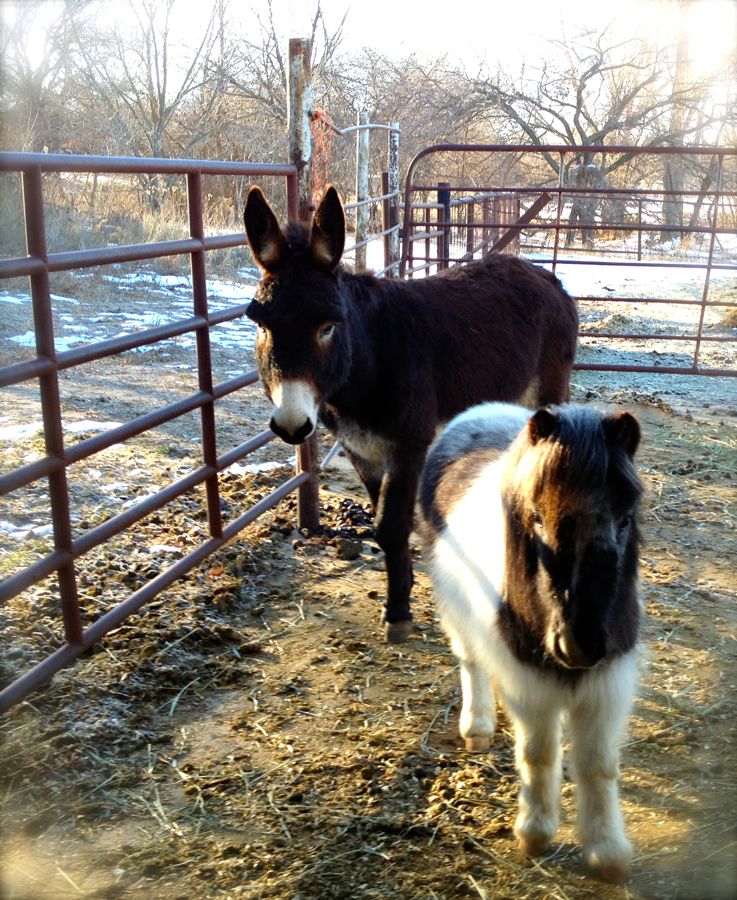 It turns out that Juliet is kind of a bitch.
She won't let Romeo eat.
I don't want a fat pony or a skinny donkey.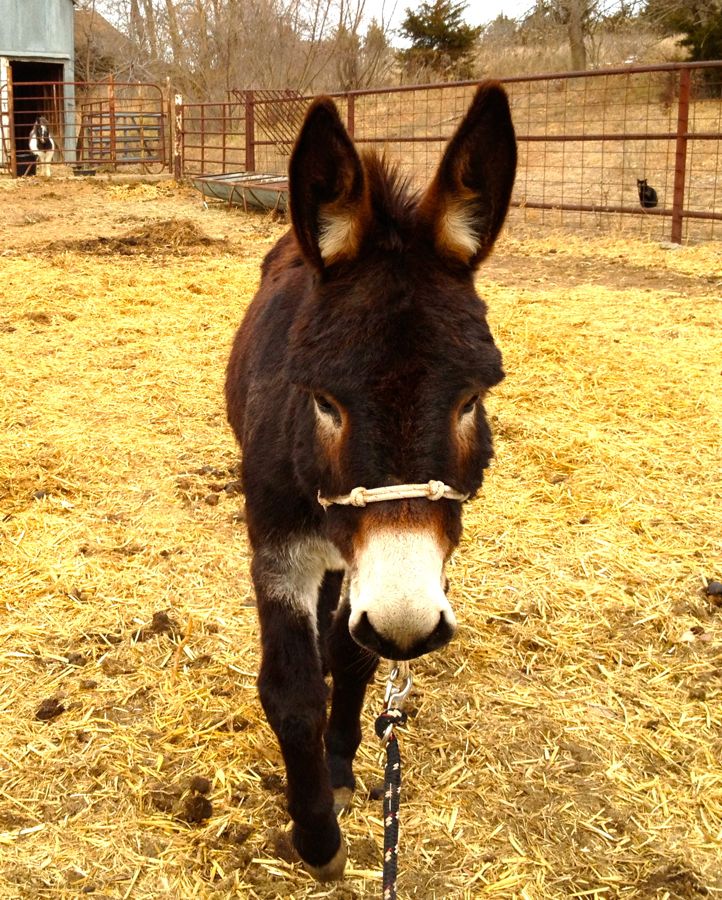 So I decided to take Romeo over to 'Trap Pasture' with my other horses.
There's more room. He should be able to eat and drink relatively undisturbed.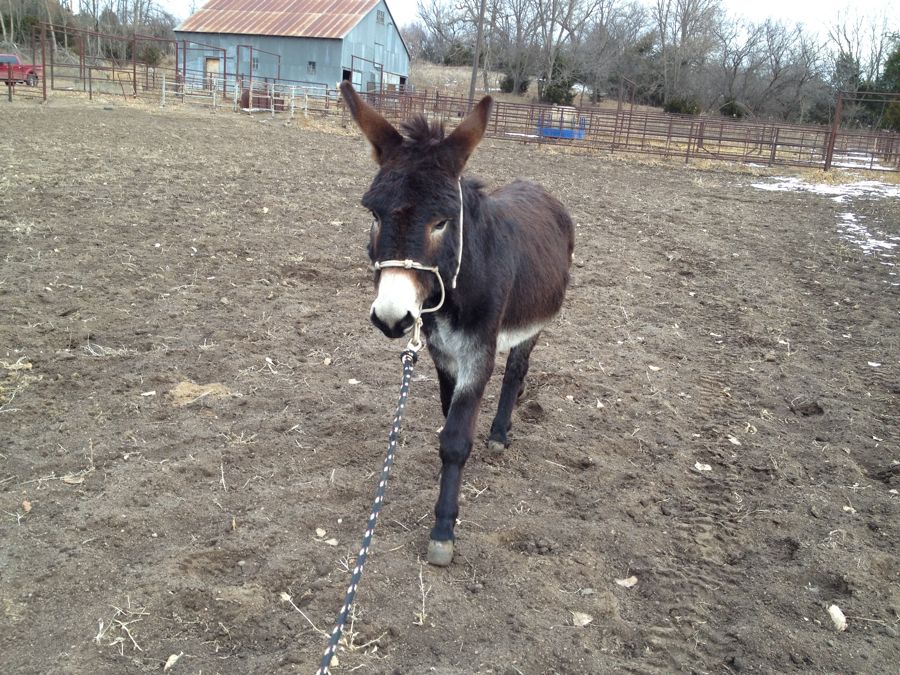 I'm lazy so I want to trot him over there on the 4-Wheeler.  It's about a mile there and back.
First I have to see if he's "broke" to lead off of the 4-Wheeler.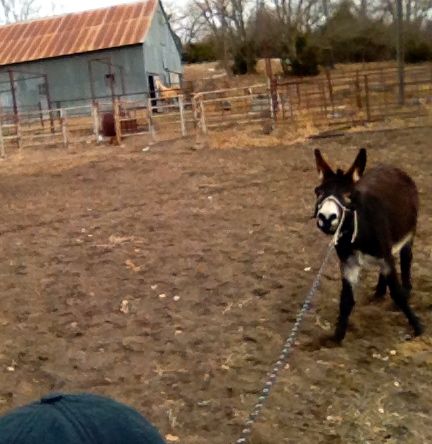 He's not.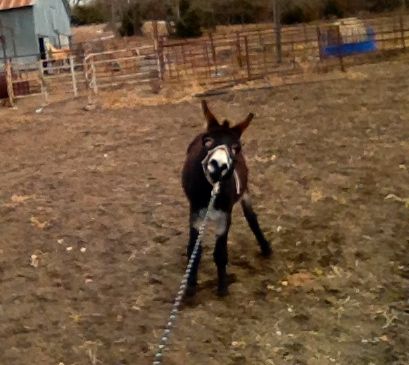 It's a snap to teach a horse or a dog to lead off a 4-wheeler.
How hard could it be to teach a donkey?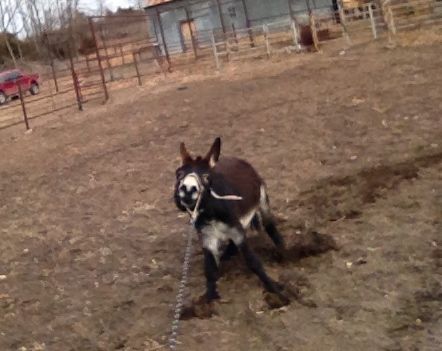 Obviously, much harder.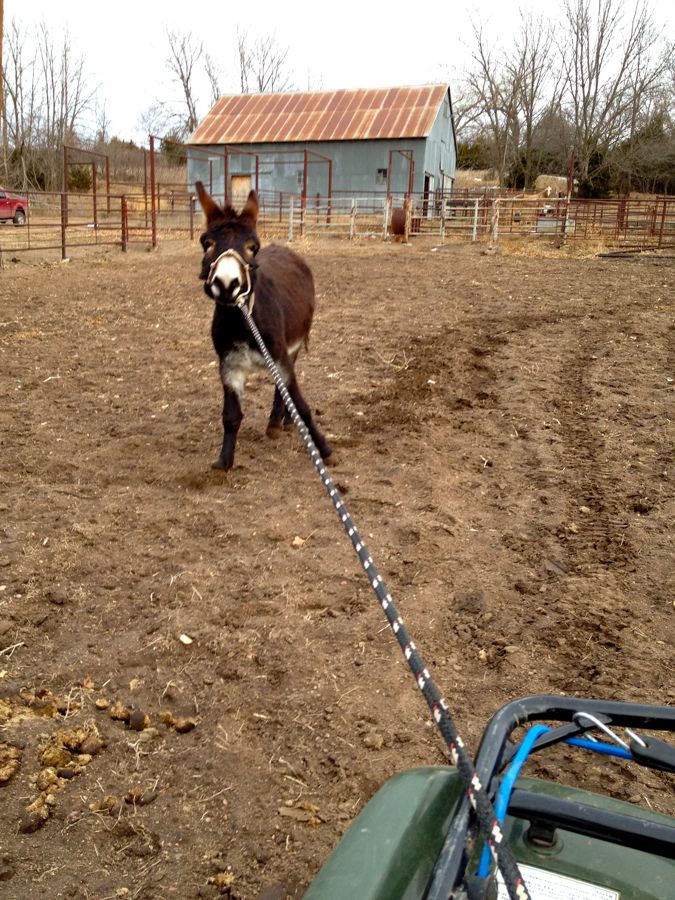 Exponentially harder.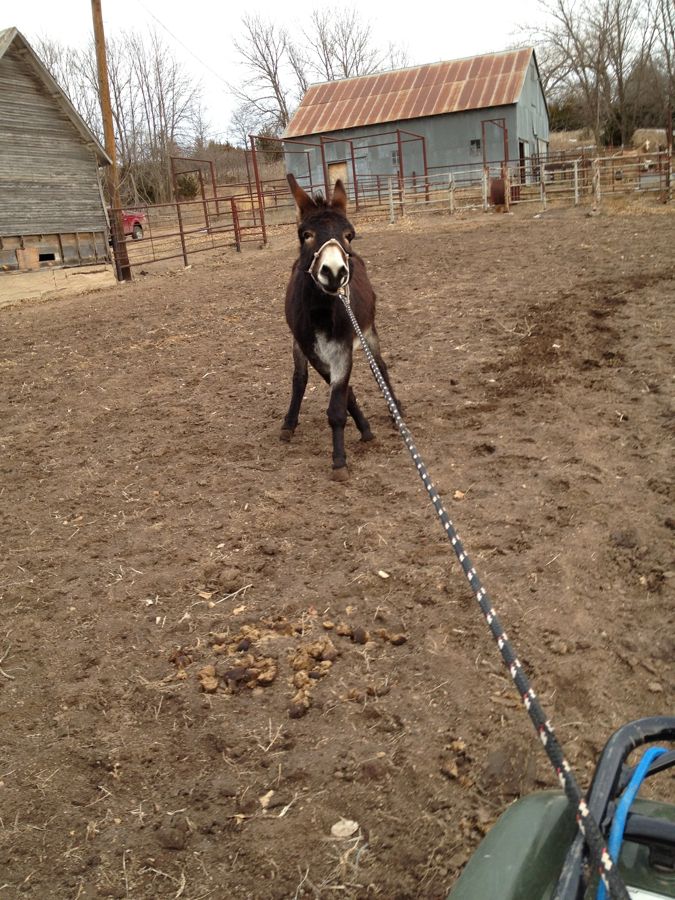 Just when I think he's coming along …… WHAM! …
No anti-lock breaks here.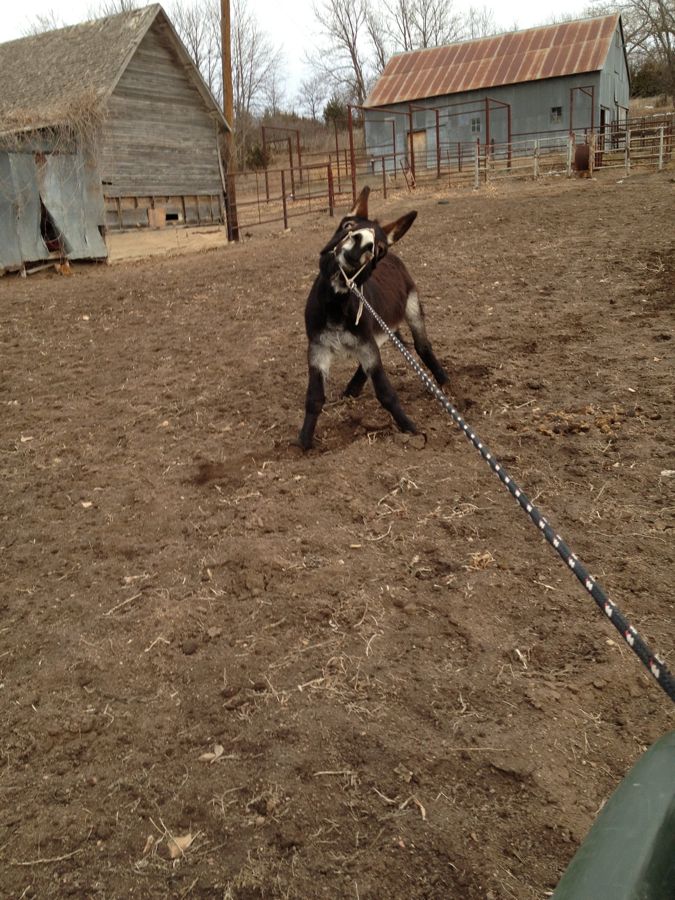 Romeo is not the most willing partner I've ever had.
In fact he's right at the bottom of the list with T.H.
Unwilling to be led …. anywhere.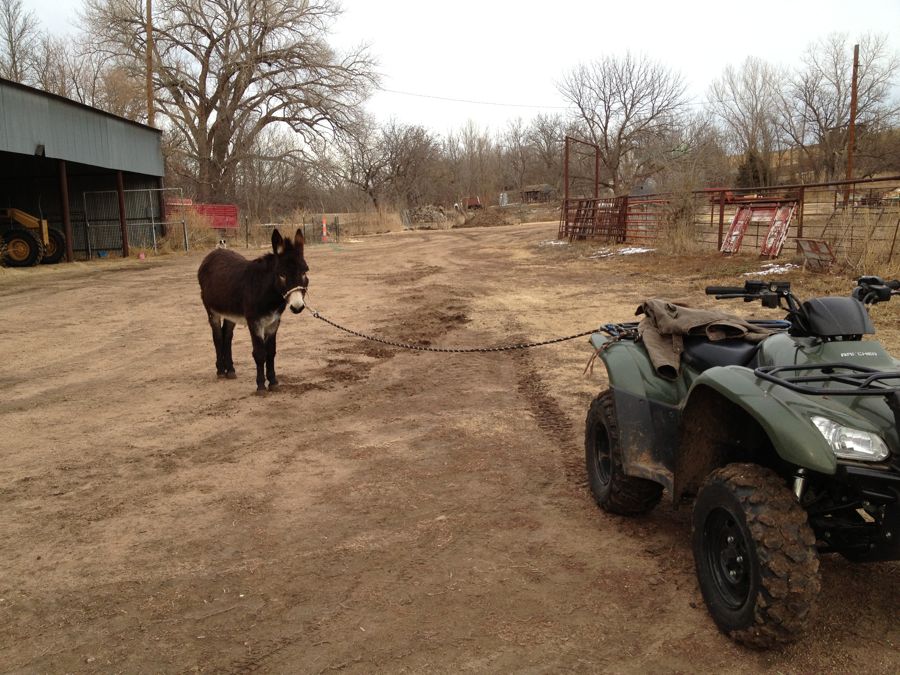 In 30 minutes we made it out of the arena and about 25 yards.
Then I guess Romeo got tired and needed a break.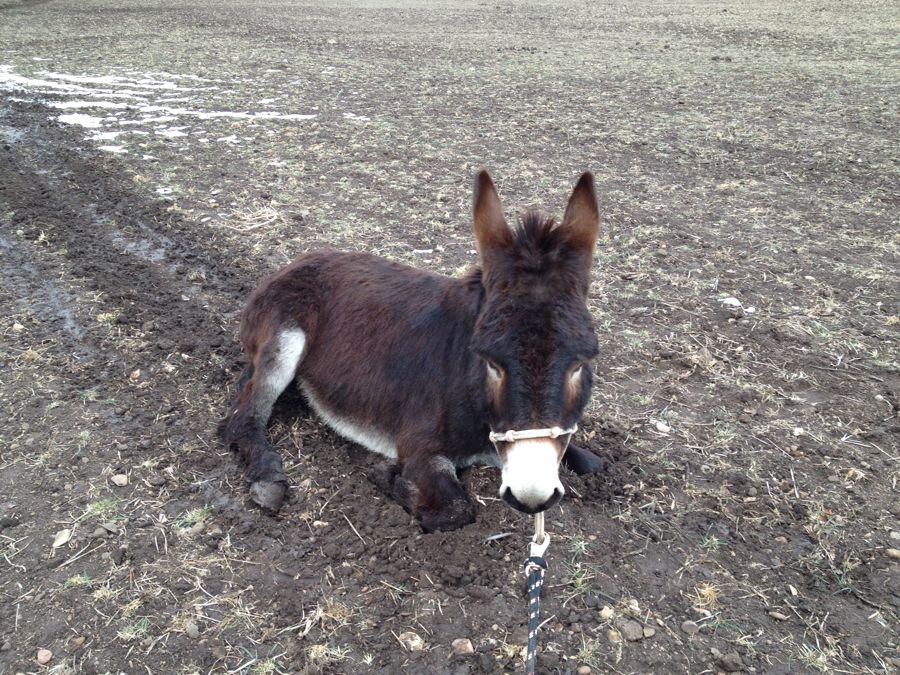 Because he laid down and wouldn't get up.
I pushed and pulled on him. Then I just sat down and waited.
Because I learned today that when a donkey doesn't want to get up, you can't make him.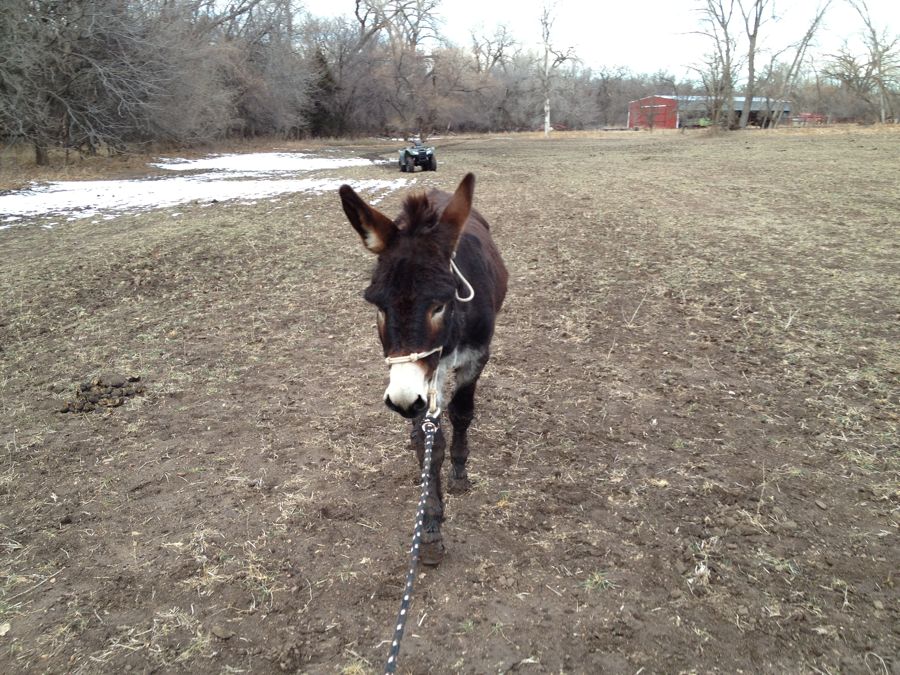 I've also learned in life that it's really hard to force donkeys (people) to go anywhere they don't want to.
You can drag 'em but what have you really accomplished?
All you have is a pissed off muddy donkey.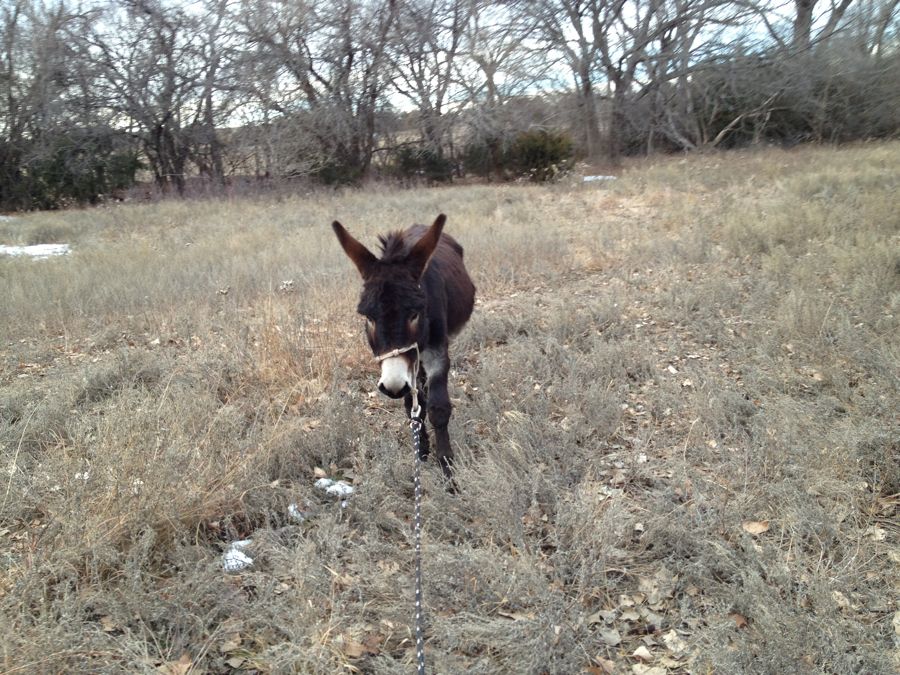 Sometimes  you get there faster if you just get off the fight and enjoy the experience…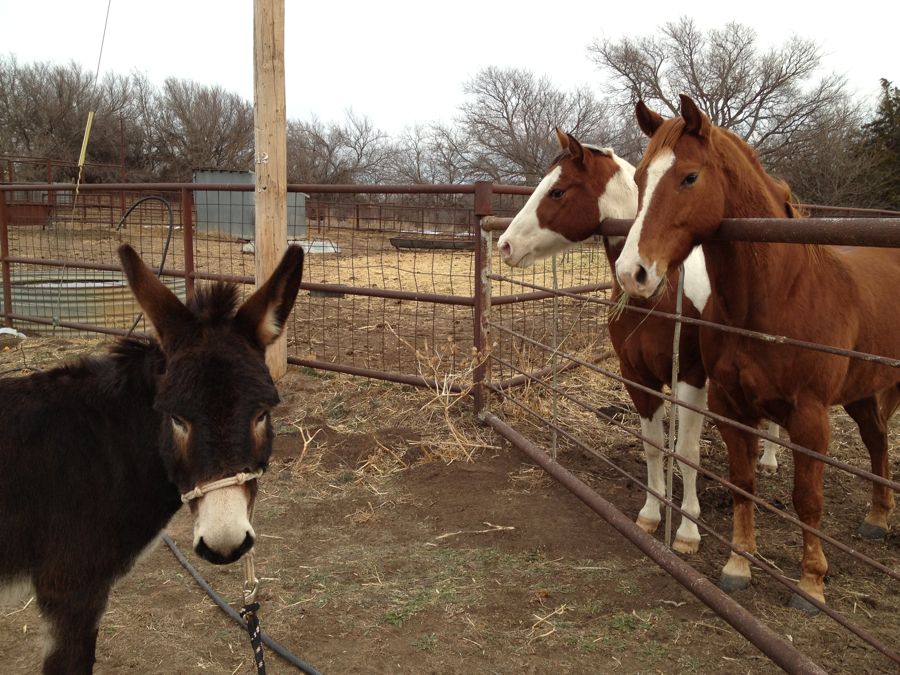 of walking your donkey.
Right?
Love,  Cowgirl Red   aka Terah
P.S.  Donkey's are such good metaphors for many things in life.
P.S.S. And ….. you're welcome for not wearing out the obvious "Ass"  metaphor … yet.