A Mirage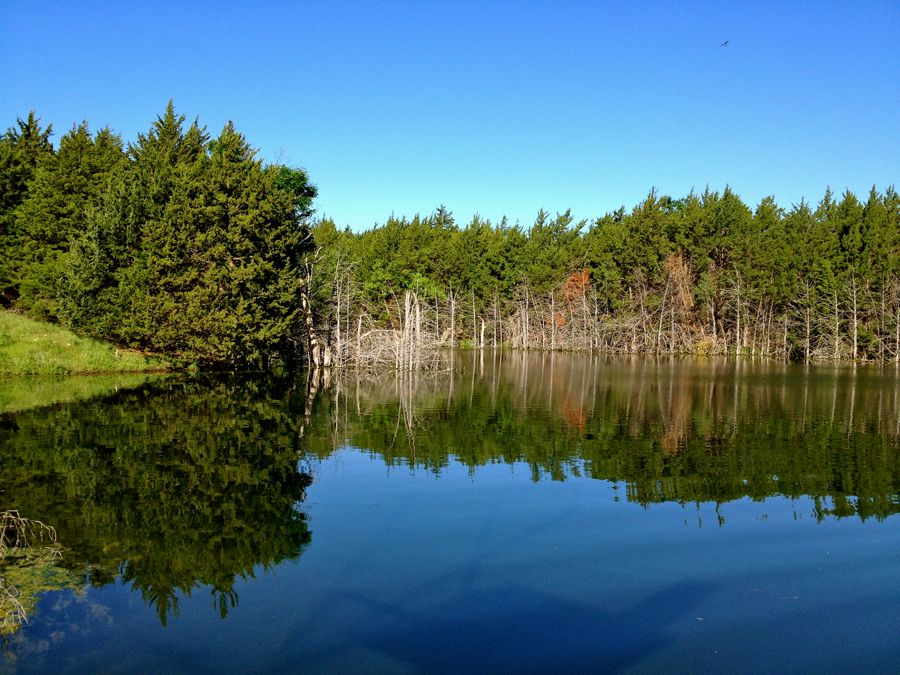 I've lived here for 8 months now.  About a month ago I discovered this pond. Which is about 100 yards from the front door of my cabin.  I'm not the most observant person in the world.  In my defense, I knew there was "a pond" over there. I just didn't know it was this gorgeous oasis.  It reminds me of Wyoming.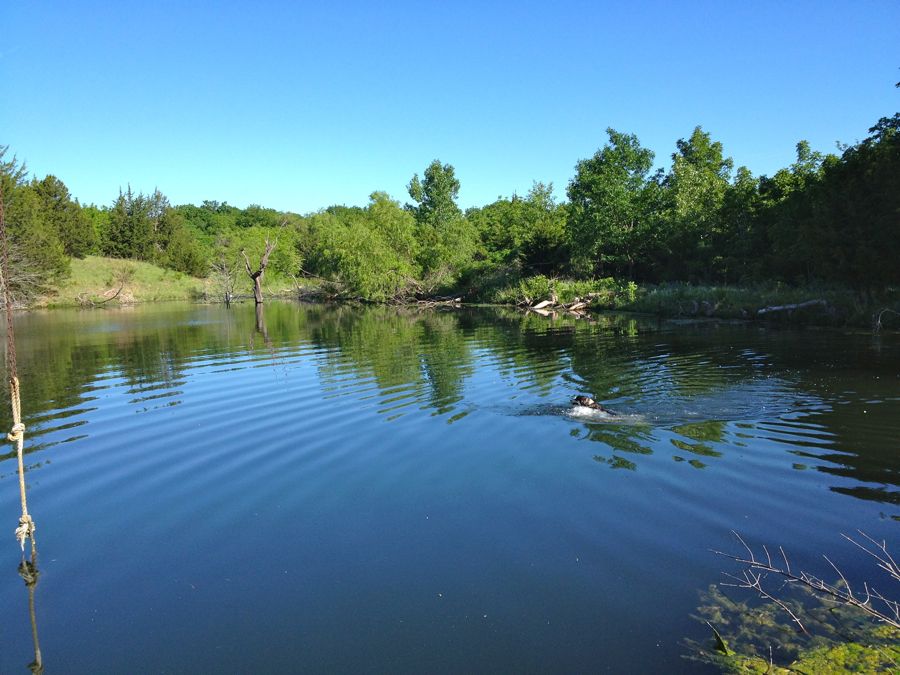 I sit here and drink my coffee some mornings while Puncher swims obsessively. I meditate. Which is another term for daydream.  What do I daydream about?…… The same thing I night-dream about.  ……  You guessed it….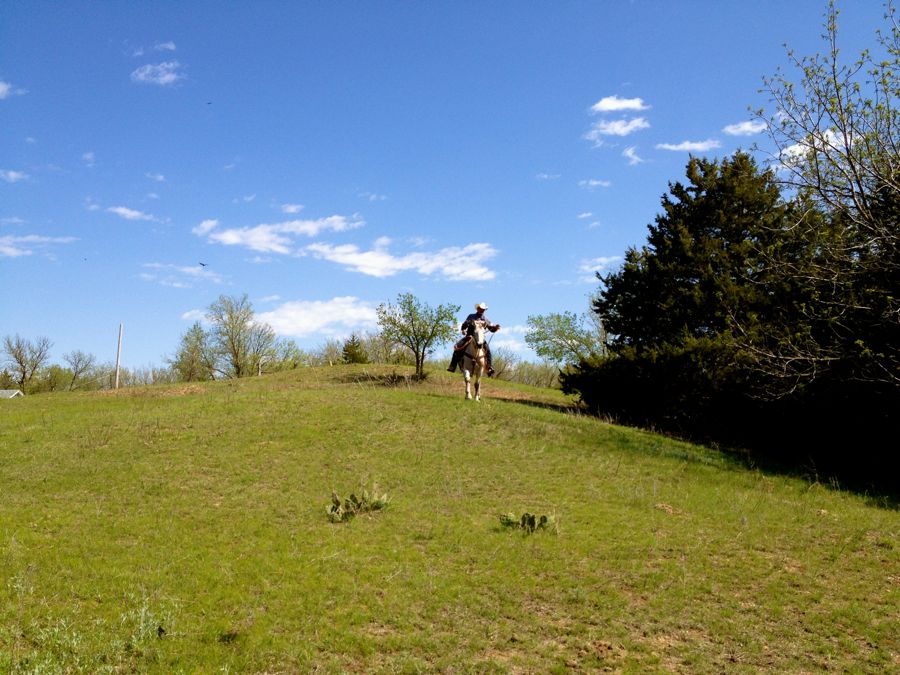 A Pale Rider.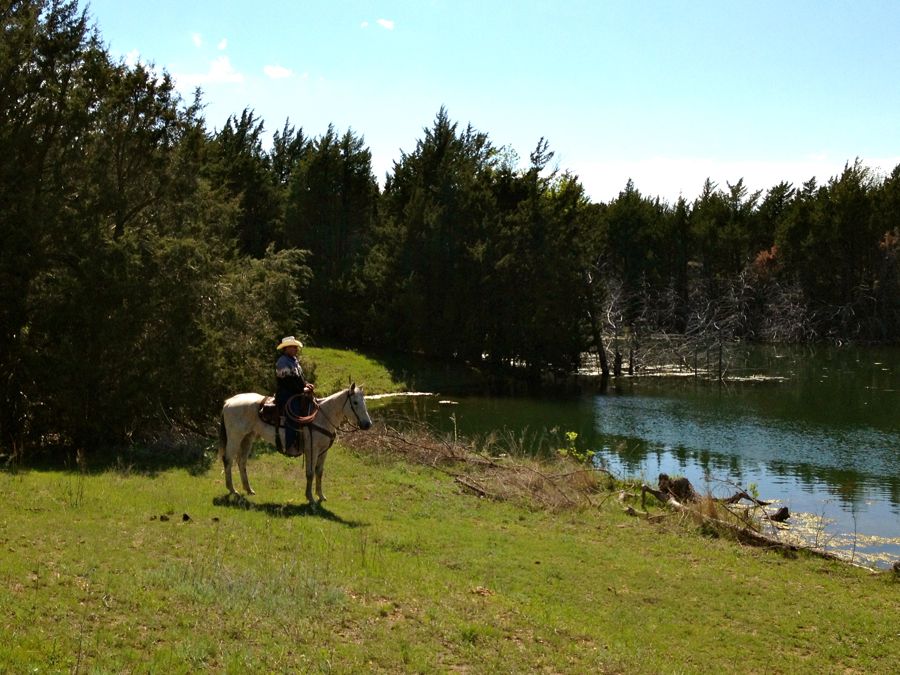 I can configure a mirage in my mind's eye anytime.  I've had lots of practice. I spend a lot of time alone. I spend a lot of time sleeping. I spend a lot of time daydreaming.
I spent a lot of time in Wyoming.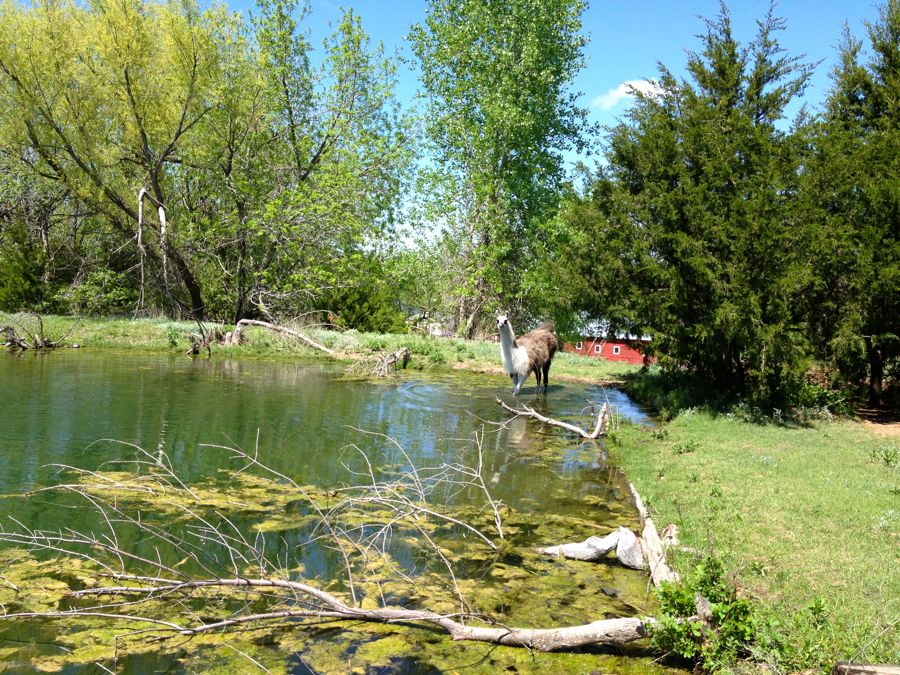 But when the llama showed up …. in my , uh ….. dream,  I knew it was time to wake up. No telling where the story could go from here.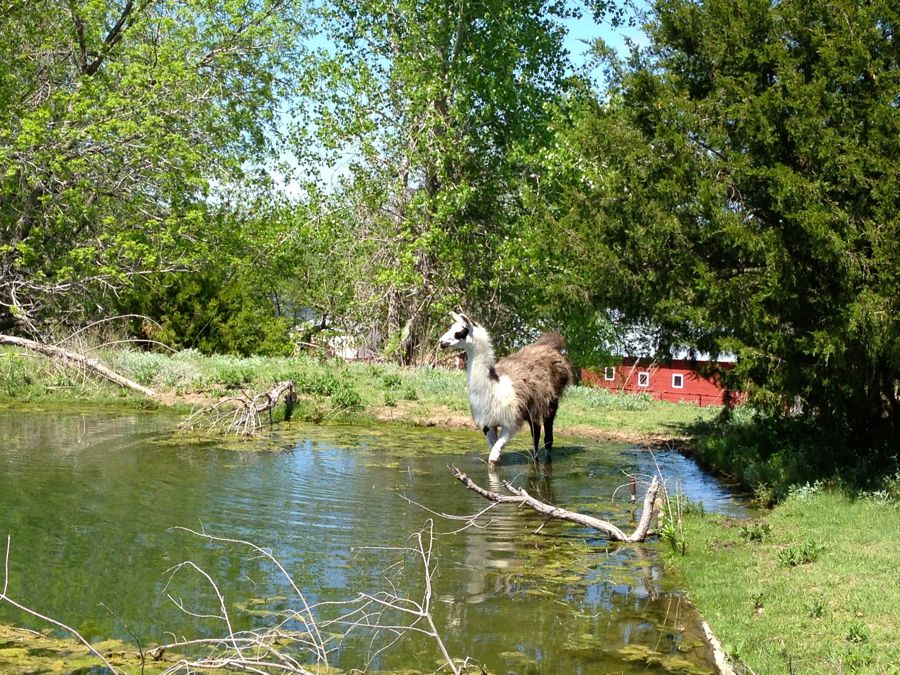 Just like night-dreams, when the weird shit appears, like flying pigs or something ….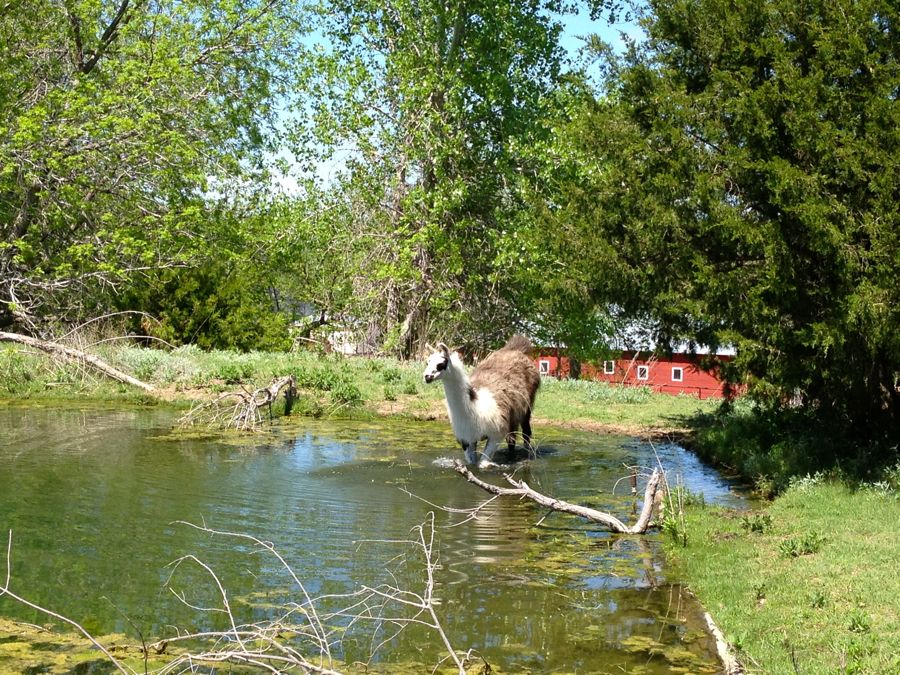 It's time to pinch yourself, shake your head and wake yourself up.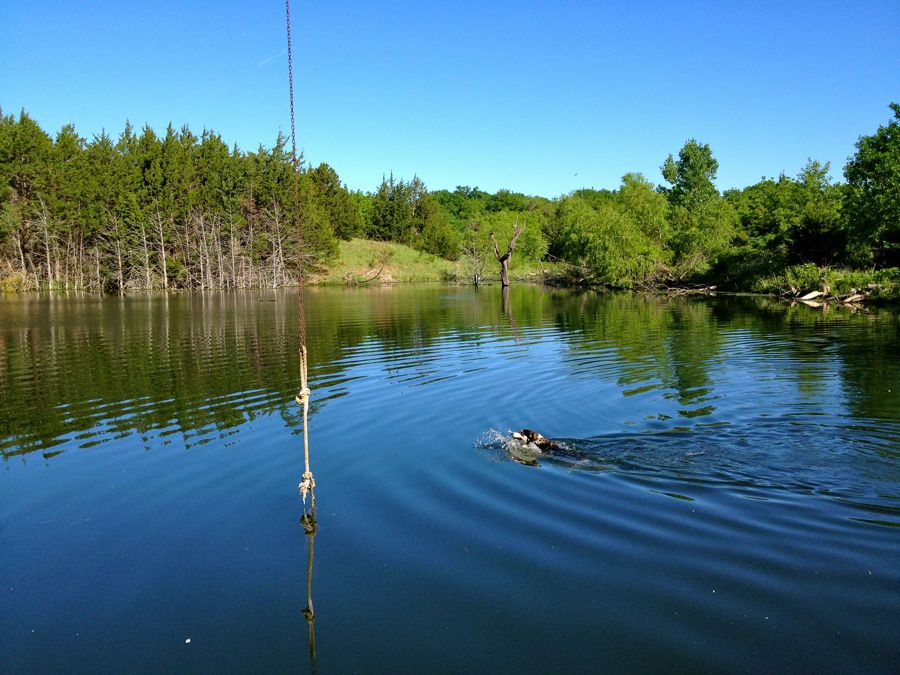 Damn. I was really liking that dream.  Minus the stupid llama.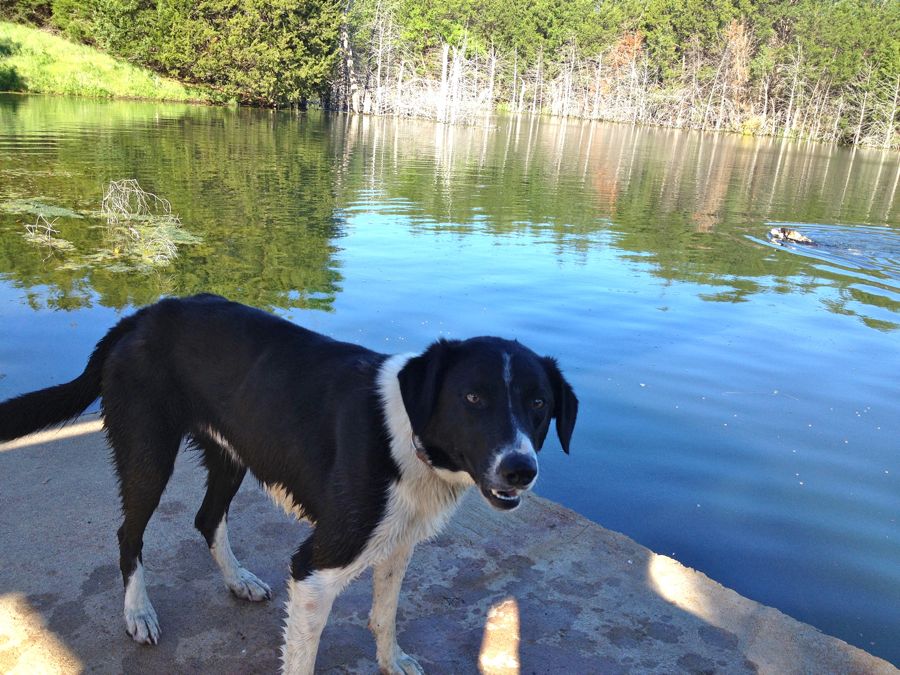 Mirage: an optical effect that is sometimes seen at sea, in the desert, or over a hot pavement, that may have the appearance of a pool of water or a mirror in which distant objects are seen inverted, and that is caused by the bending or reflection of rays of light by a layer of heated air of varying density : something illusory and unattainable.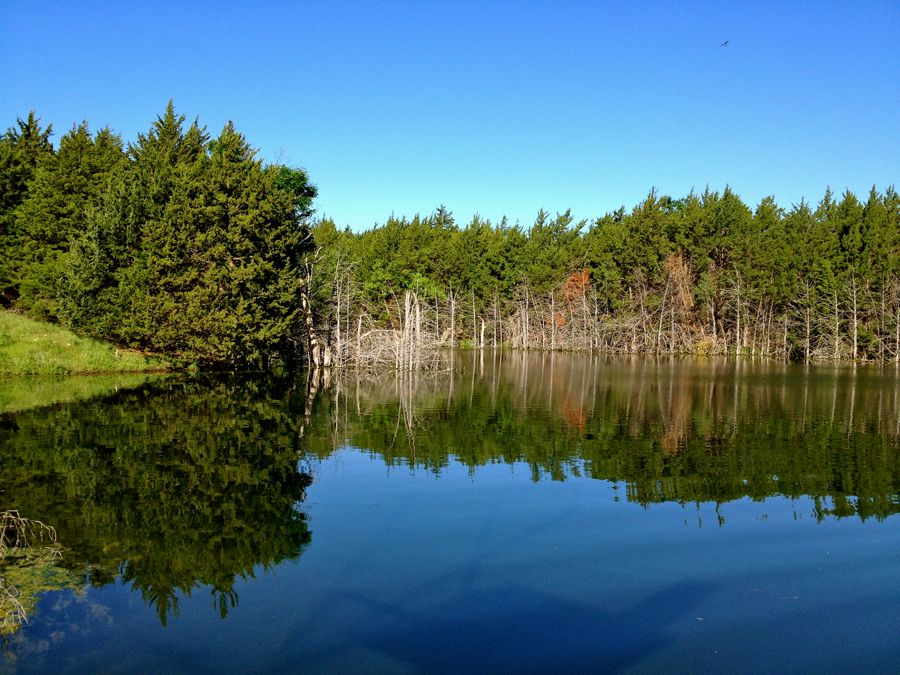 Cowgirl's Mirage: An optical effect that happens when she closes her eyes and thinks of Wyoming.
–
–
Love,  Cowgirl Red  aka  Terah
P.S.  If you've ever ridden in the high country of Wyoming and you cross paths with some back-backers using llamas for pack animals …… you will know why I woke myself up from that nightmare!  ENJOY!