My name is Terah and I have serious addiction ….
to vintage quilts.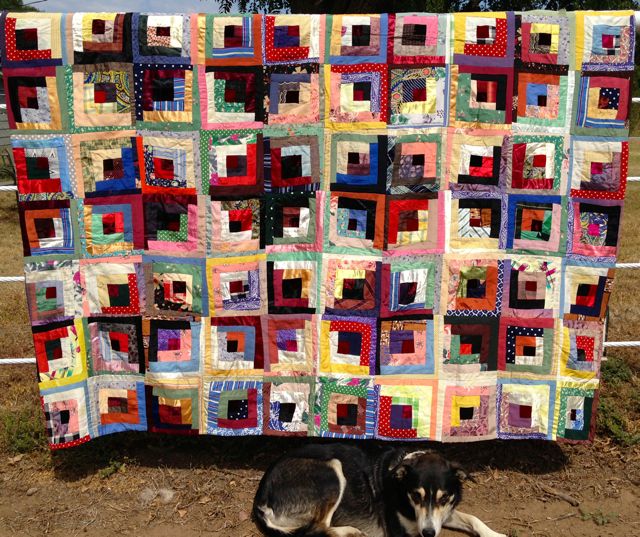 Not all vintage quilts…..
 Just the ones that are unfinished.
Unusual.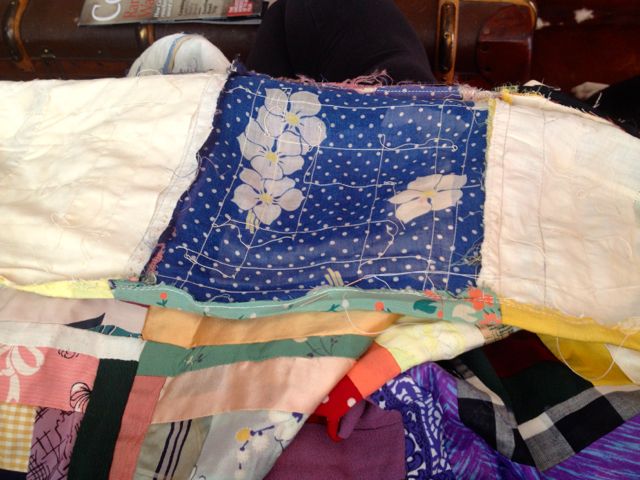 That speak to me.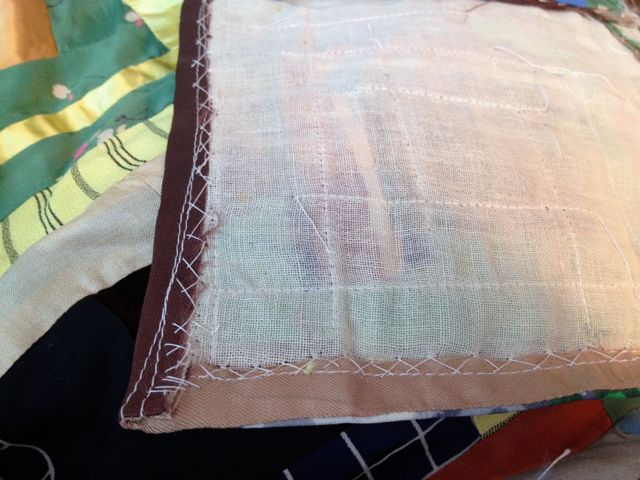 That need some TLC.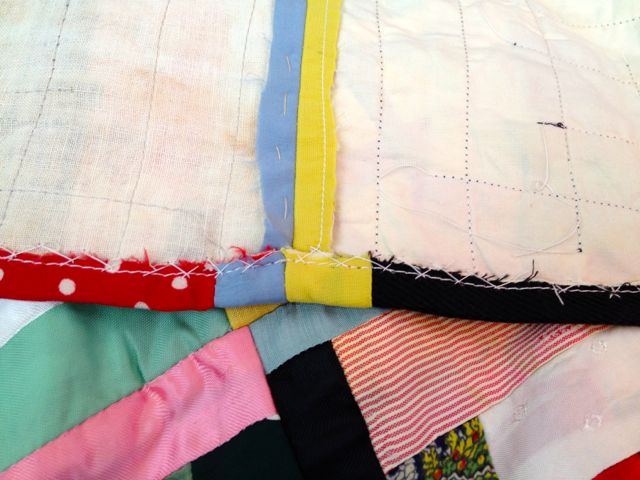 That want to be brought back out into the light.
From wherever they were hiding.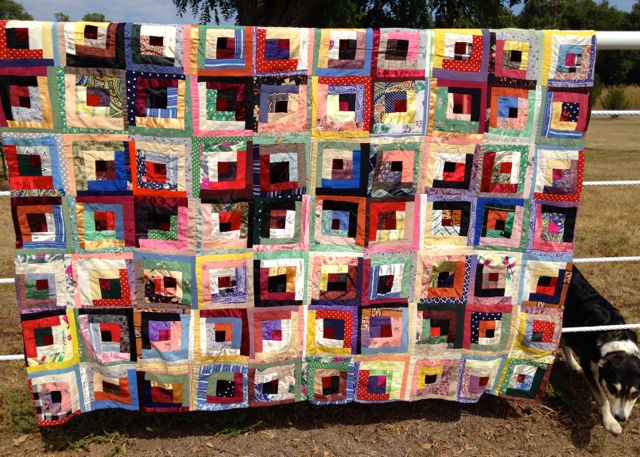 To fulfill the purpose "She" intended.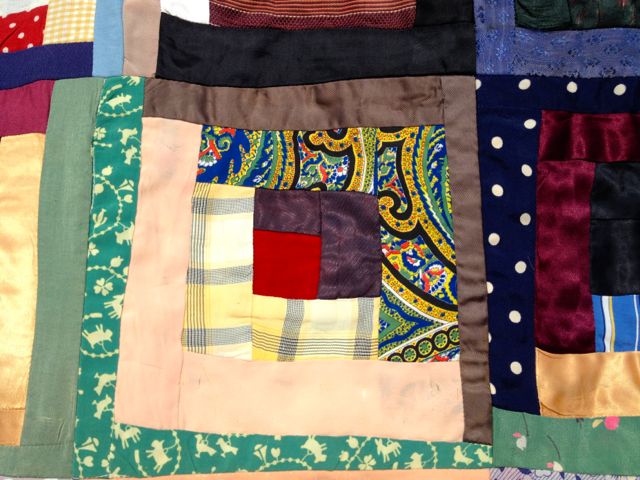 For everyone to enjoy.
When it ends up hanging on my living room wall.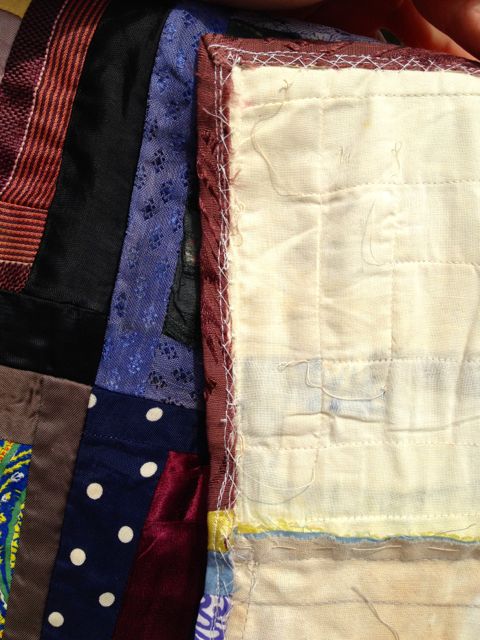 This quilt a Silk Log Cabin design.  Created around the early 1900's.  Purchased by me on Ebay.
I repaired it by hand. And squared it up and bound the edges.
You can see the love. The dress. The lining of a coat. The embroidered tea towel used for backing.
It measures 90 X 76.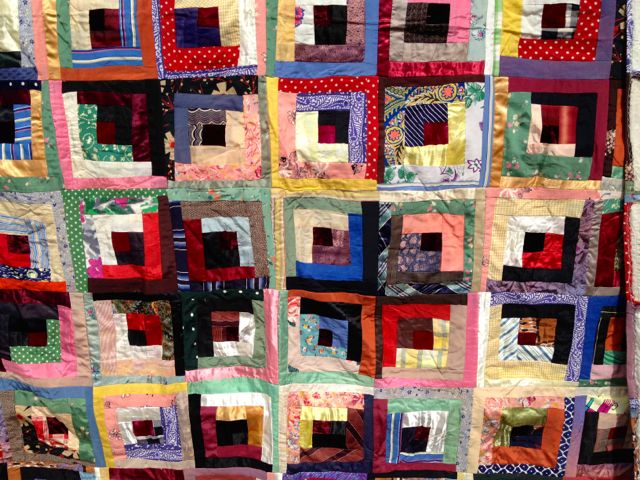 You can see this quilt and others at my exhibit starting today and the month of October for the Hutchinson Art Association.
Hanging at the Hutchinson Public Library.
Love,  Cowgirl Red  aka  Terah
P.S.