This fall I've walked in beauty everyday.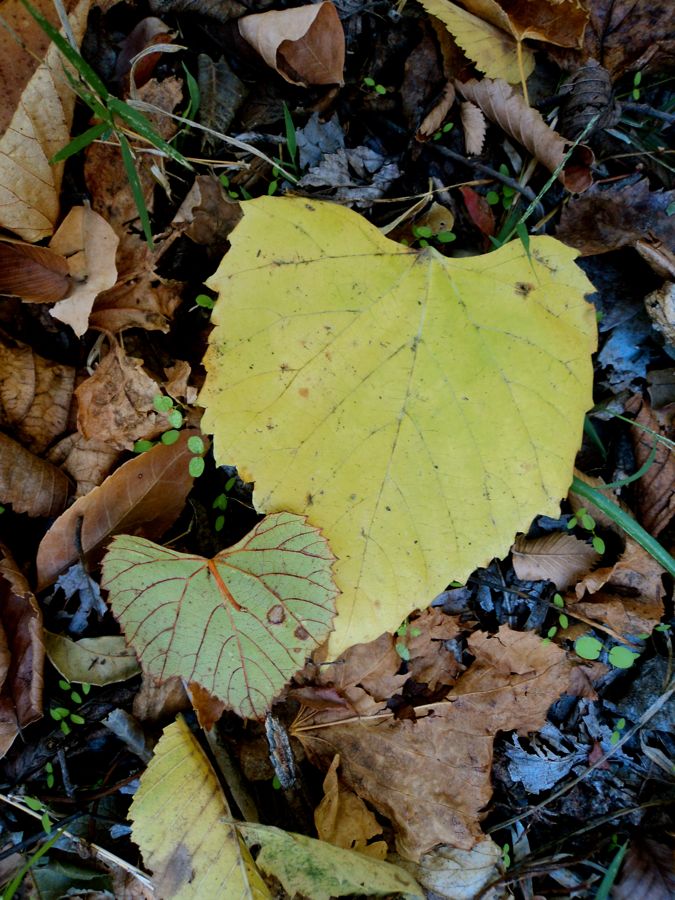 I walk down by the creek behind the house.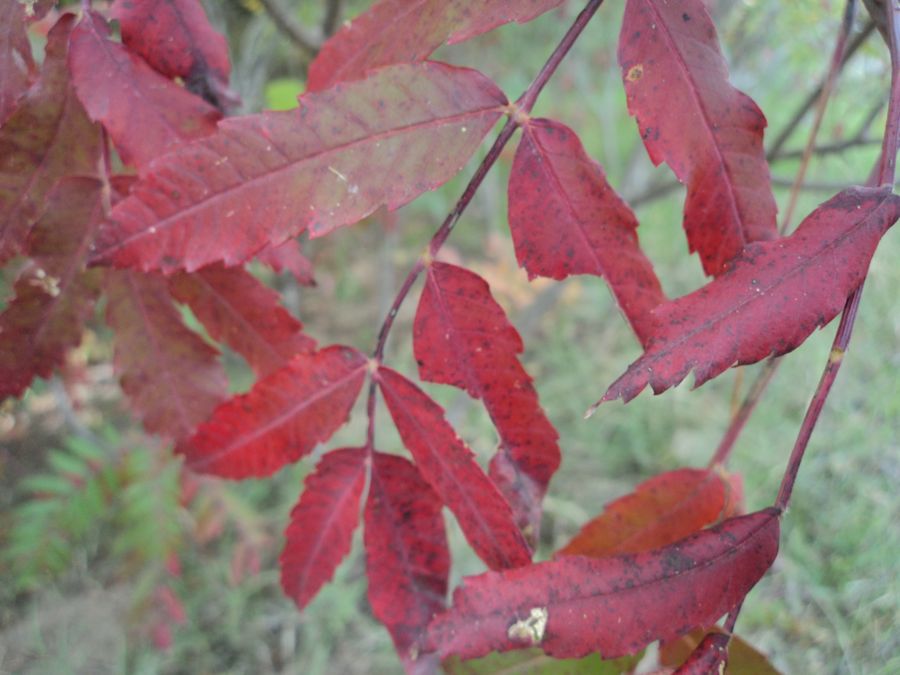 It's good for my mental health.
  After a summer of drought my senses are a dried up sponge.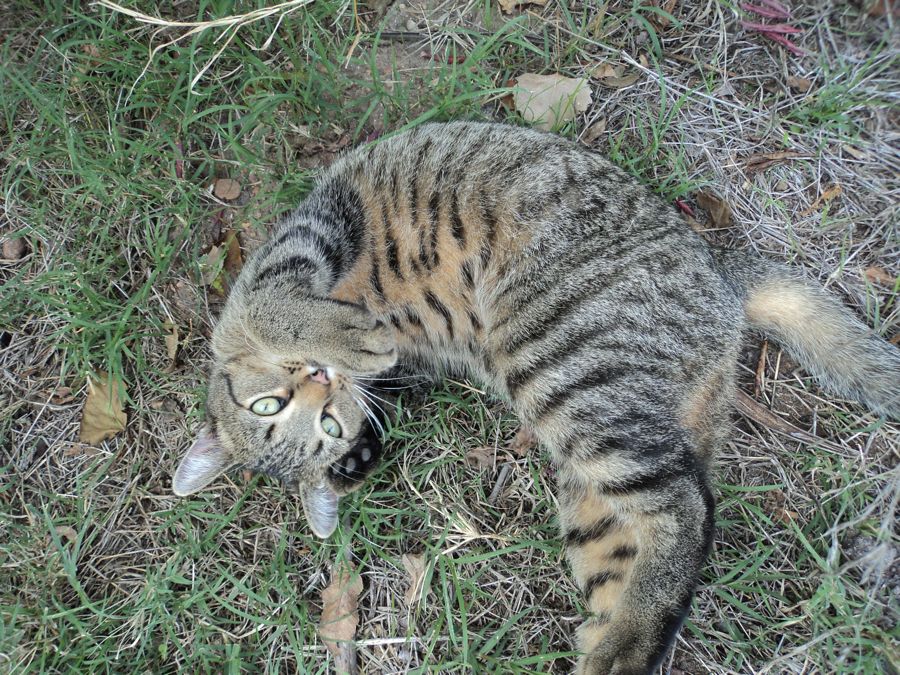 Tiger Kitty is good for my mental health too. She follows me everywhere.
I try not to trip over her. She does this every time I stop.

I don't trip over beavers. They stay out of sight. Just leave their dams behind.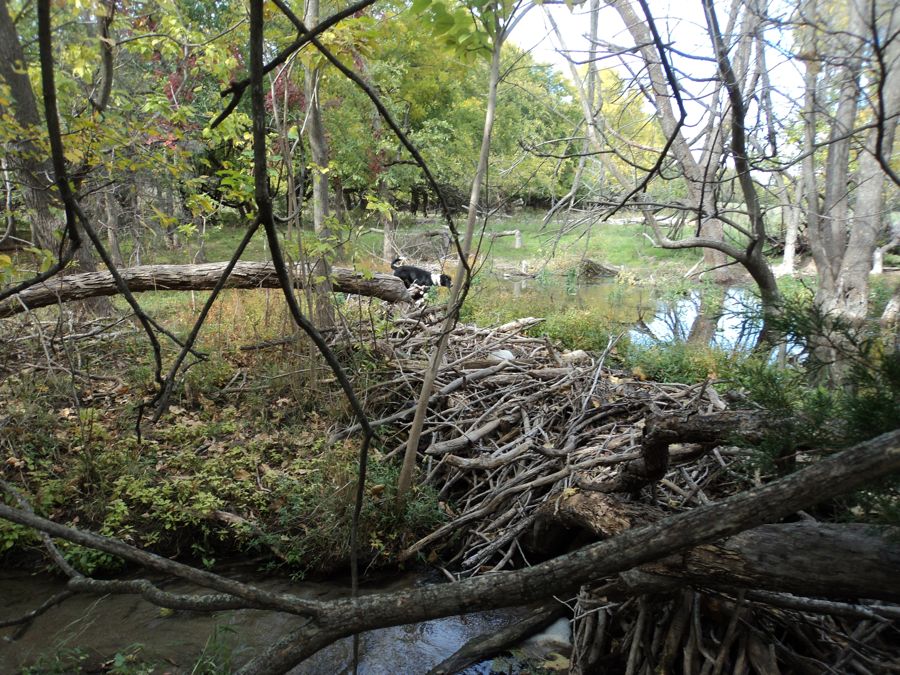 And ponds for dogs to swim in.
I tested the strength of their dam building by walking across it. It held.
Beavers know what they're doing. They've been in the construction business for years.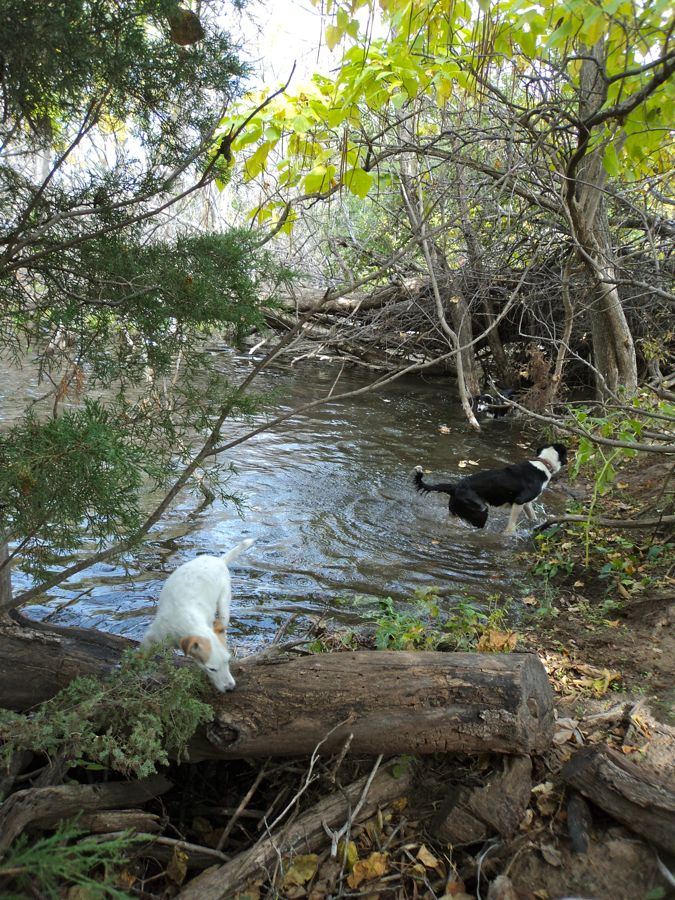 My Mental Health Posse …… always present.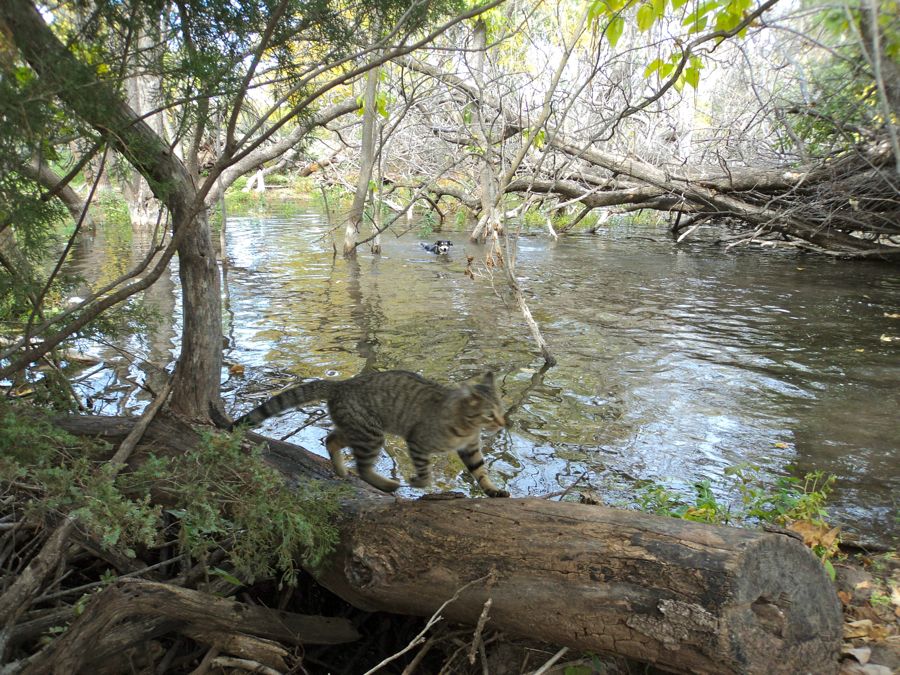 T.H. doesn't like me to walk down by the creek during hunting season because it scares the deer away. That's all the motivation I need to keep doing it. I know. I can't help myself. They're my friends.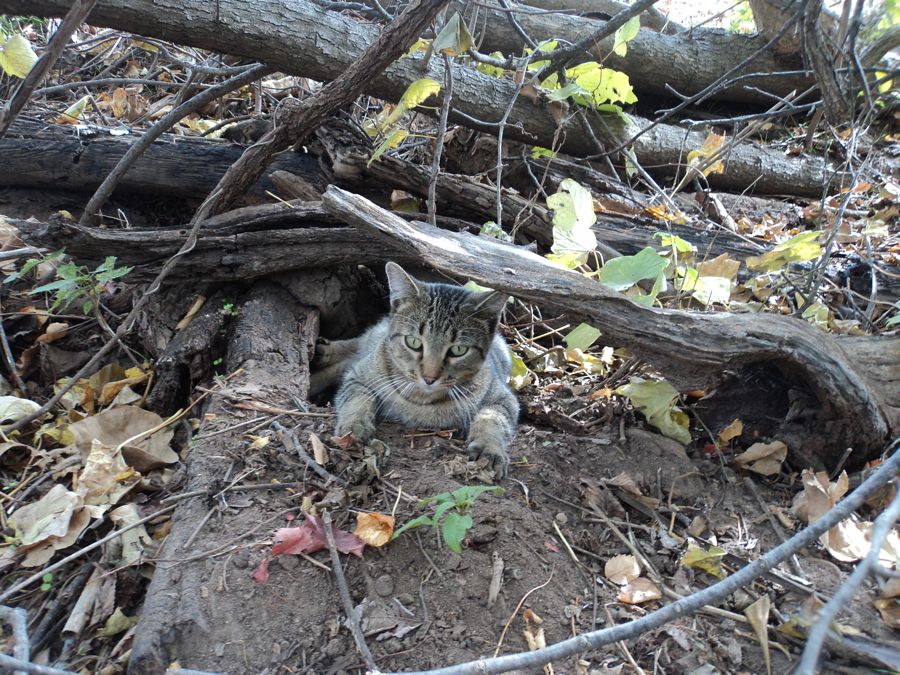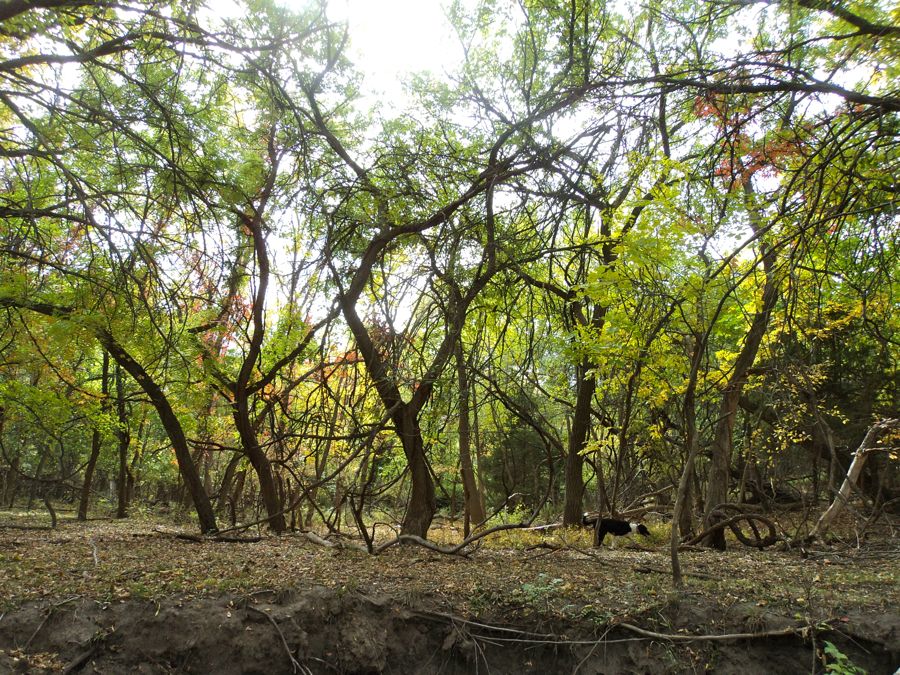 I sit down on a log sometimes and simply take it all in.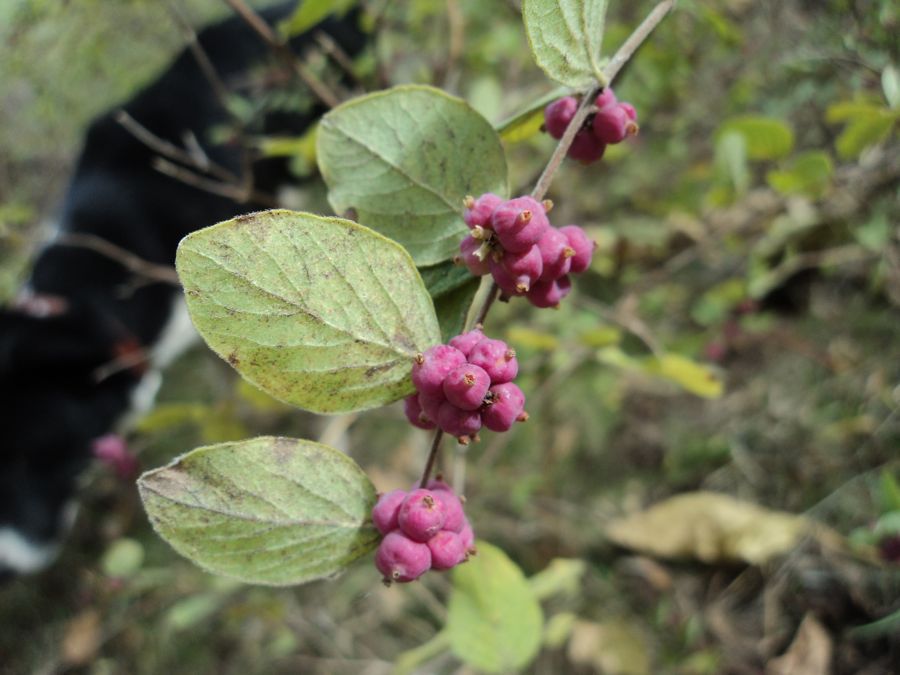 I'll shut up now.  And let you take it in, too.