I was going to call this post "The Ugliest Quilt Ever".
But that's really not fair, nor is it true.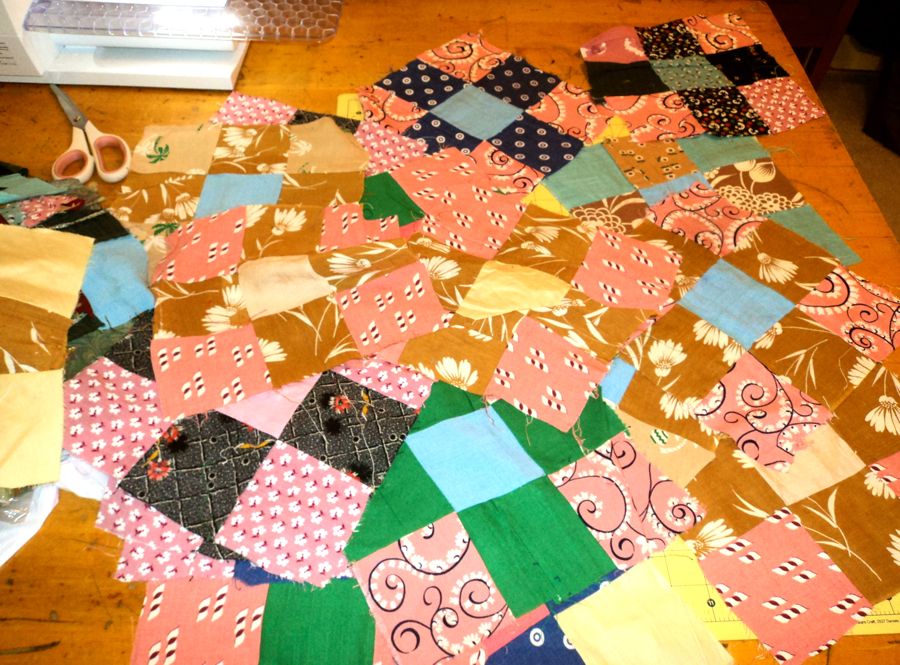 These vintage quilt blocks came in a boot box full of treasures I bought from a custom quilt shop.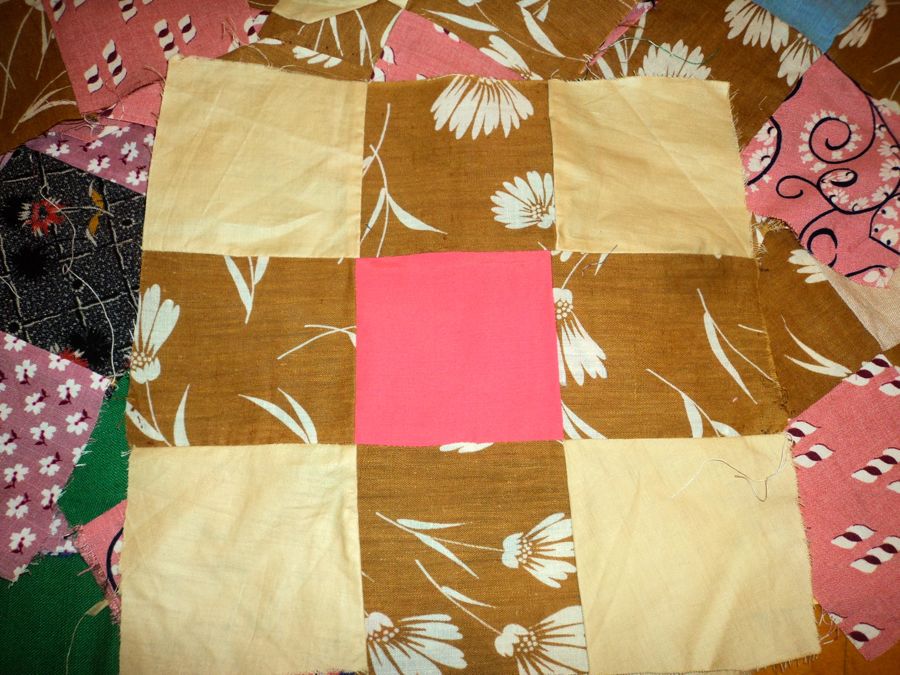 I laid them out in my studio and stared at them for  weeks.  I think these fabrics must be from the 40's or 50's, but I have no way of knowing for sure.  To me they don't seem to go together at all.  I imagine a woman piecing these blocks together with scraps she had saved for years. I imagine a woman loving these fabric scraps as they must have had meaning to her. A favorite dress, a child's dress, some kitchen curtains.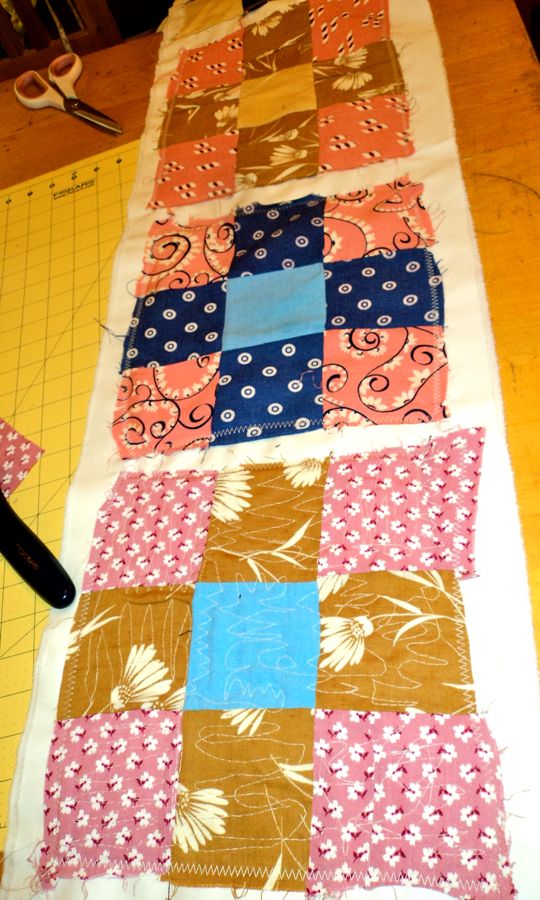 I thought I would try some modern techniques I've been studying through books and YouTube. The result was a tiny disaster.
If I thought the blocks were ugly before.  I was turning them into "double ugly".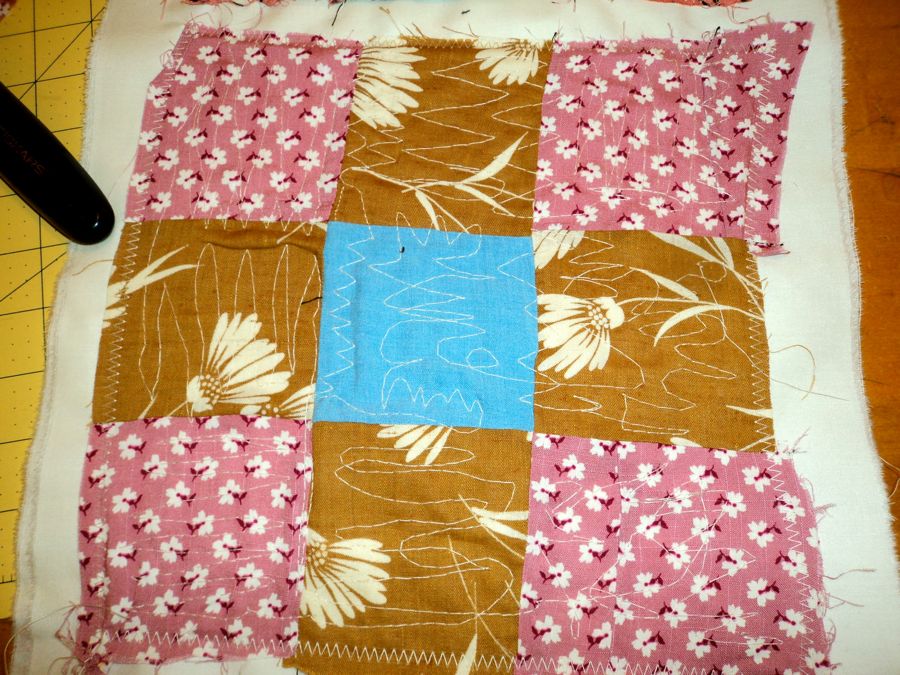 Mercifully, I listened to my inner critic this time and stopped after ruining only one block. My muse told me to halt and sew them all together as one quilt top before I destroyed this woman's art.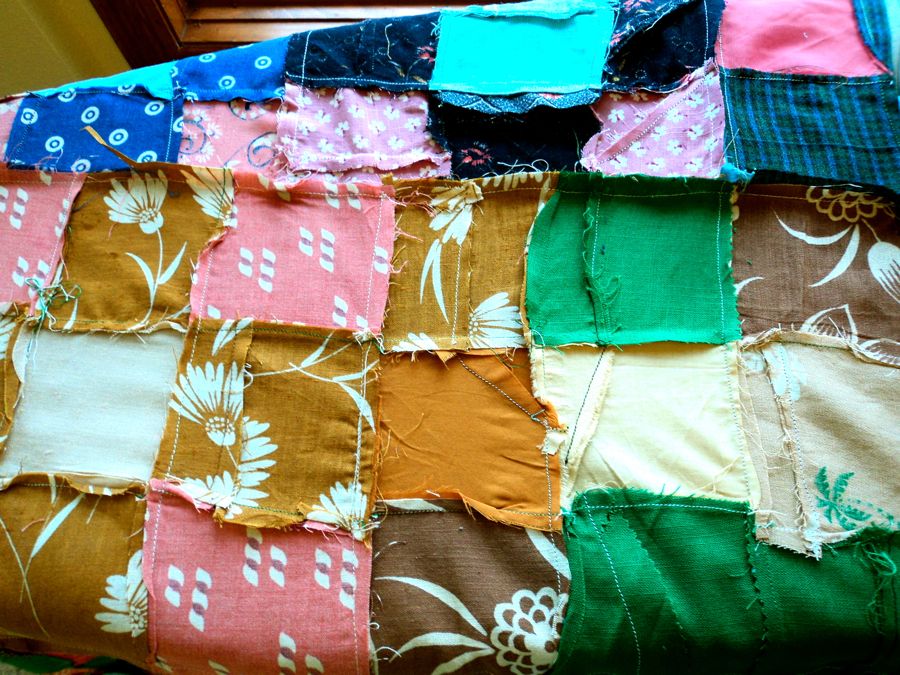 Looking at the back,  I fell in love with this piece and the woman who created it. This was a true labor of love.
I recall Dolly Parton's song "The Coat of Many Colors".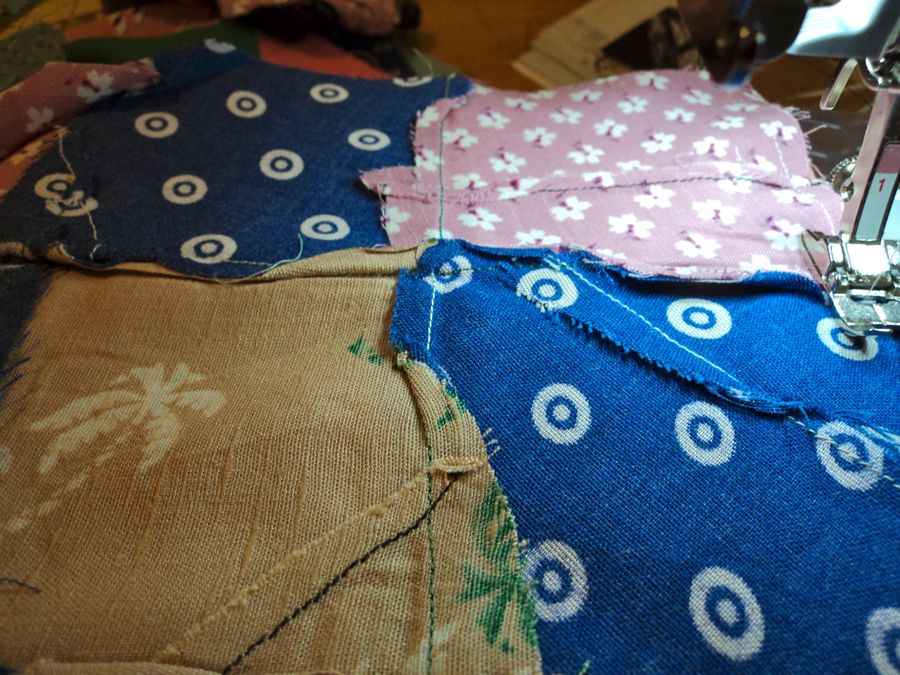 "Momma sewed the rags together, sewing every piece with love …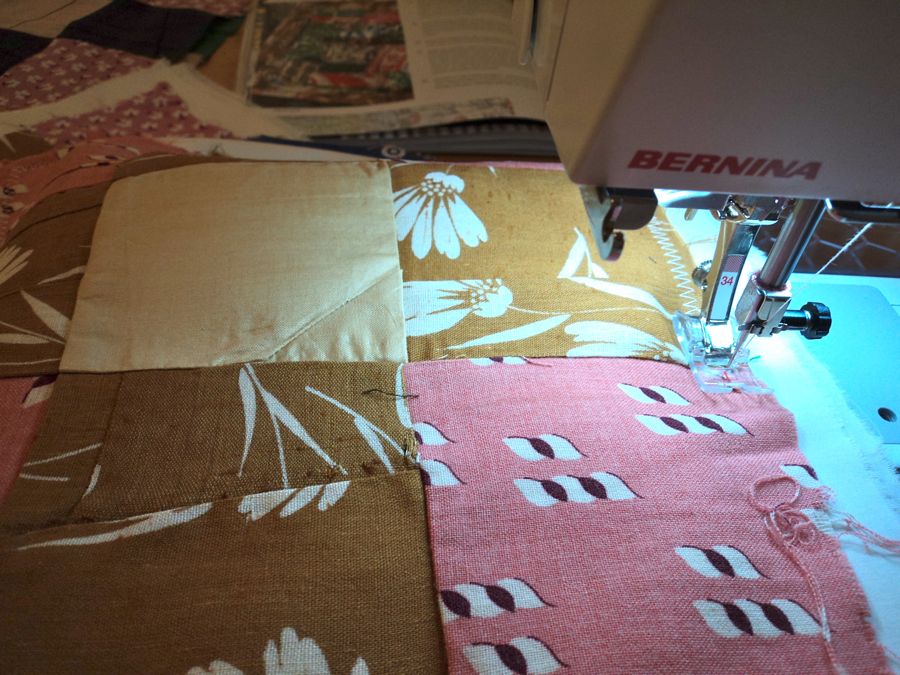 She made my coat (quilt) of many colors, that I was so proud of."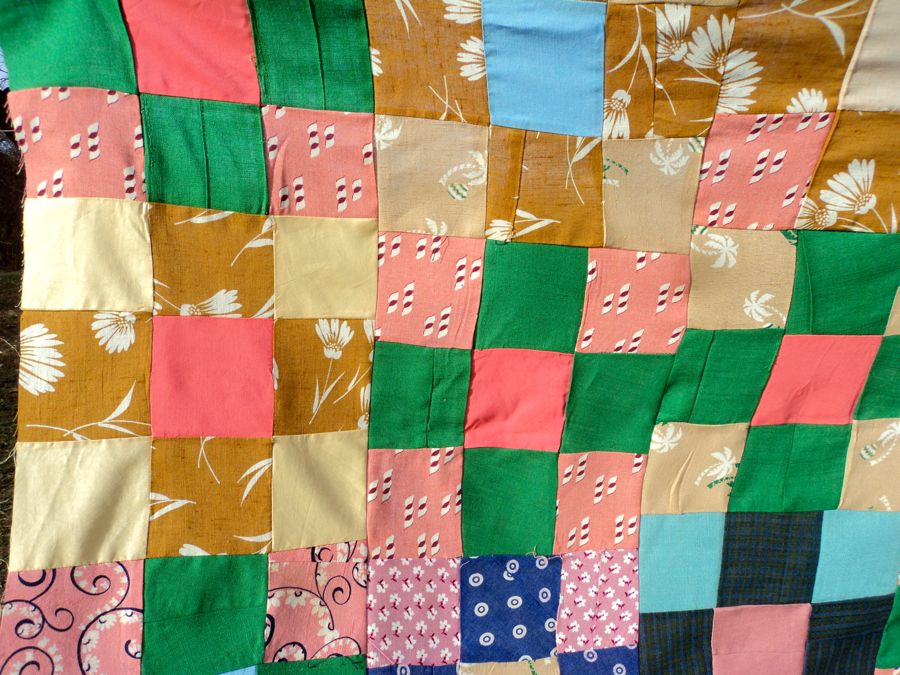 "Now I know we had no money, but I was as rich as I could be…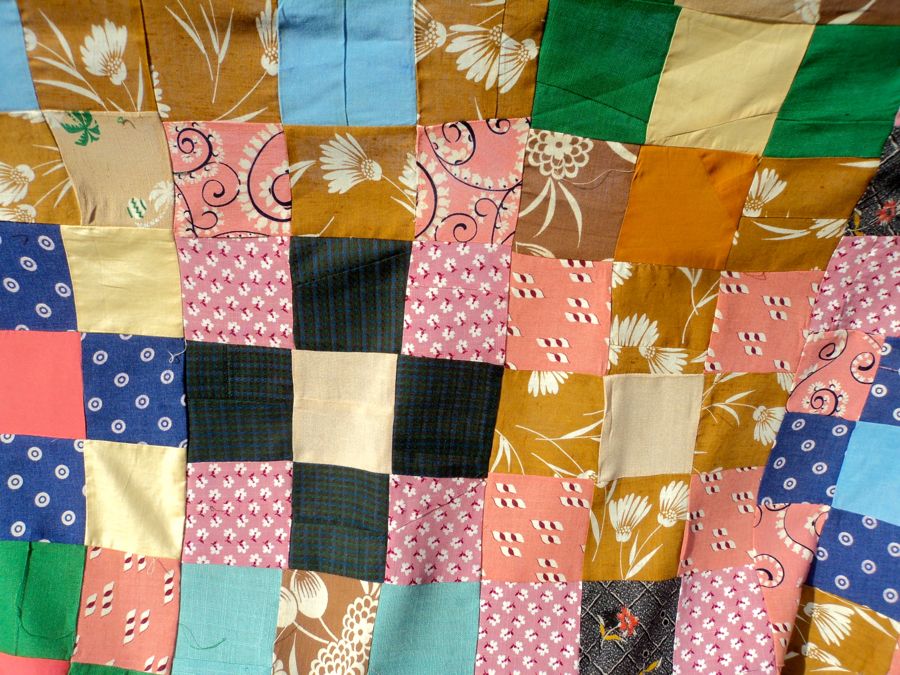 In the coat (quilt) of many colors, that my momma made for me."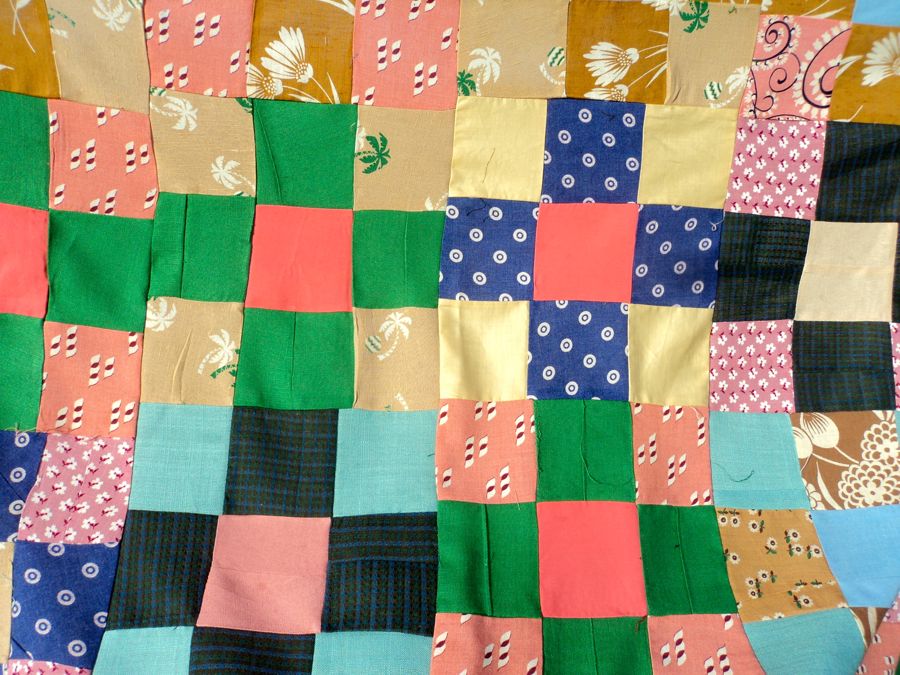 I know Joseph had the original franchise on "The Coat of Many Colors".
Yet, I prefer Dolly's version.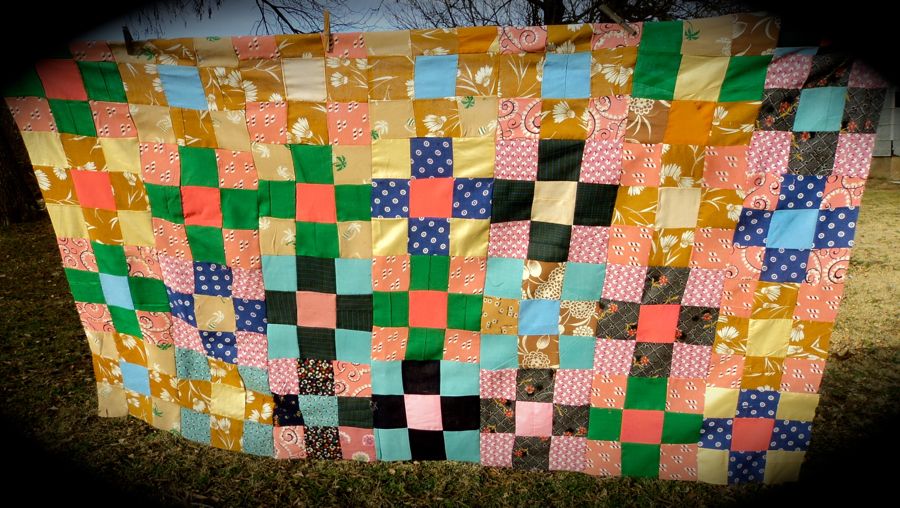 I look at it now and see how Many became One.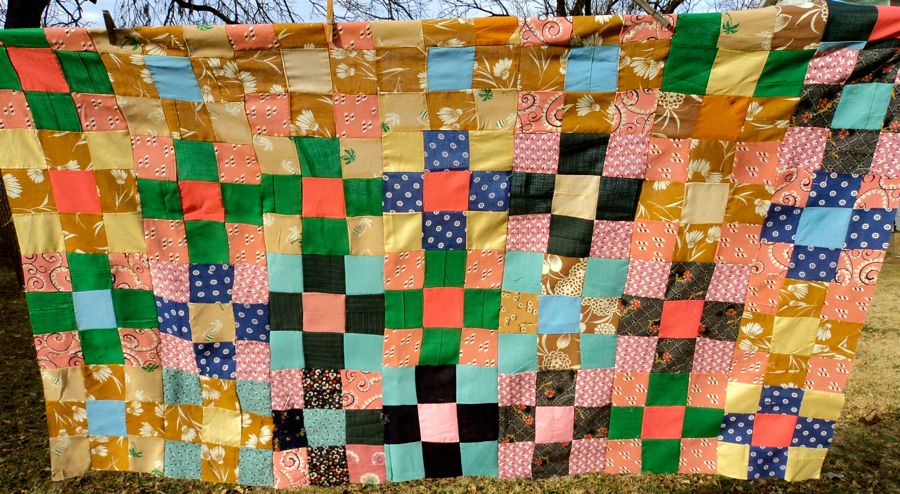 I wonder if  She sees it.
And I wonder if She's pleased.
Love,  Cowgirl Red    aka   Terah
P.S. This week on my Artist's Retreat in Santa Fe, I purchased the perfect backing for this quilt.  She leads me.
Other posts you may like:
Vintage Quilts,     Santa Fe,   Stalking Julia,    My Muse Was In The Room