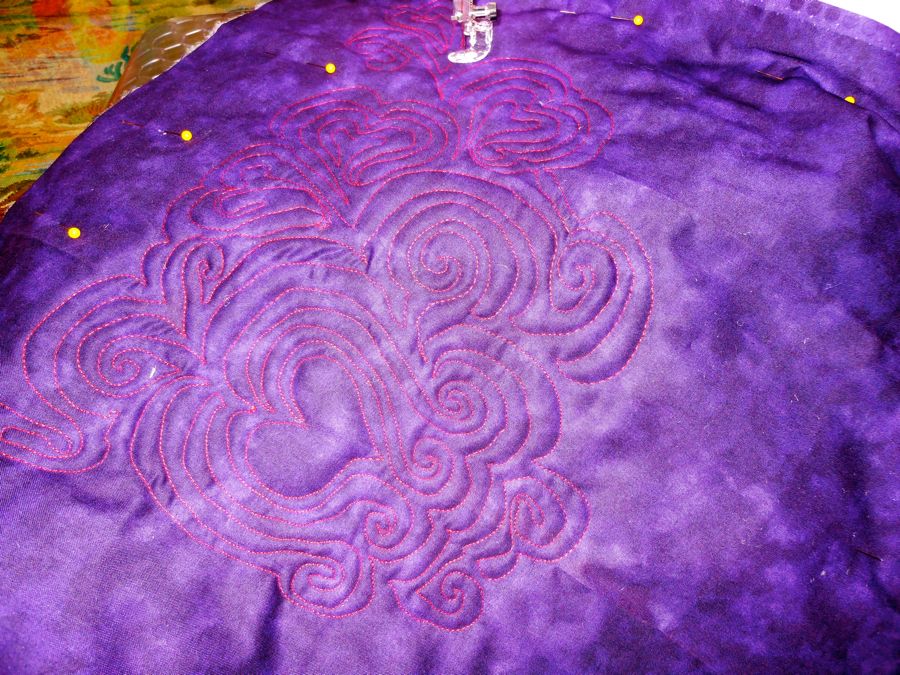 I have been practicing with my new Free Motion Quilting Foot.
I take one fat quarter ( 18″X22″) and make a quilt sandwich and just go for it.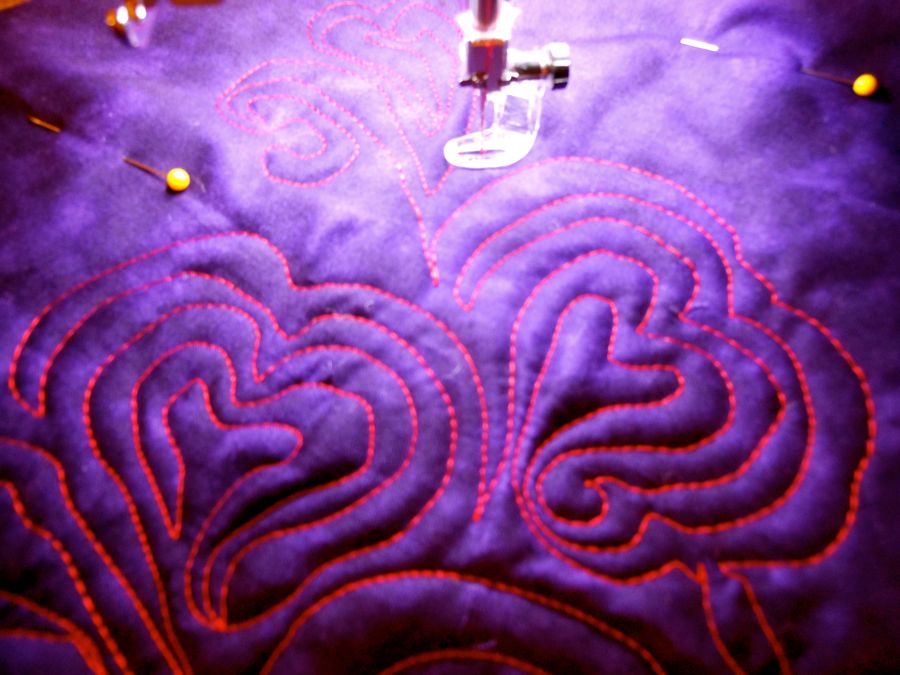 I was just messing around but when I filled up the whole square, I thought " This is almost the size of a pillow"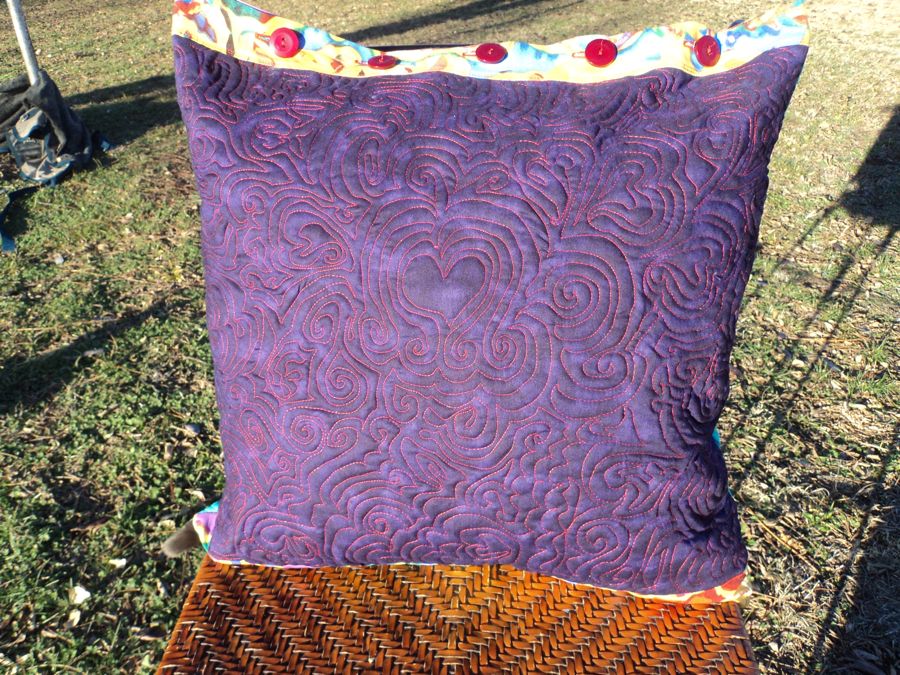 Why not make add enough to make a pillow out of some scraps?  I need 20X20.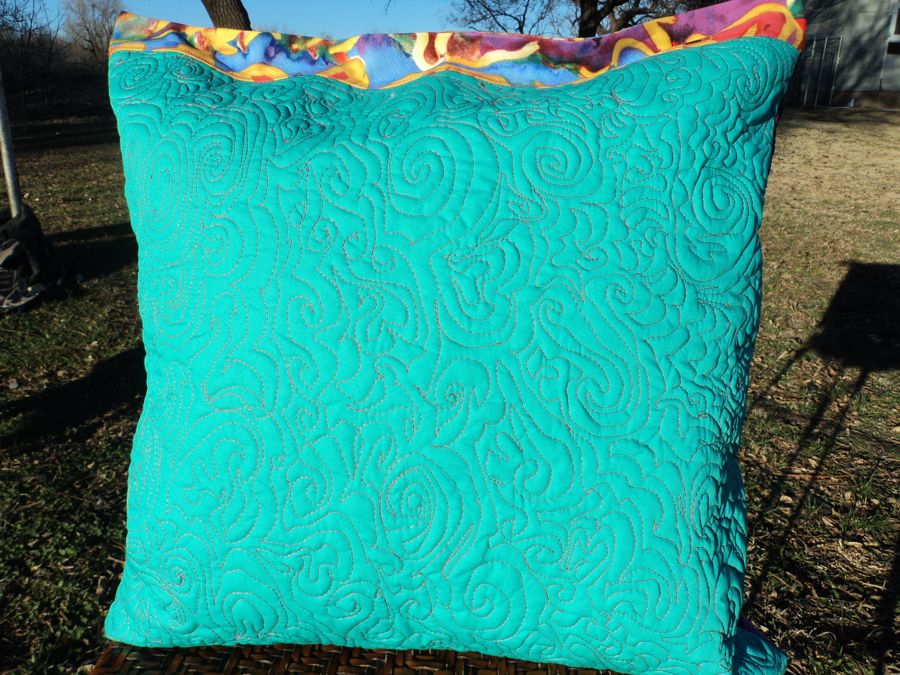 Why not?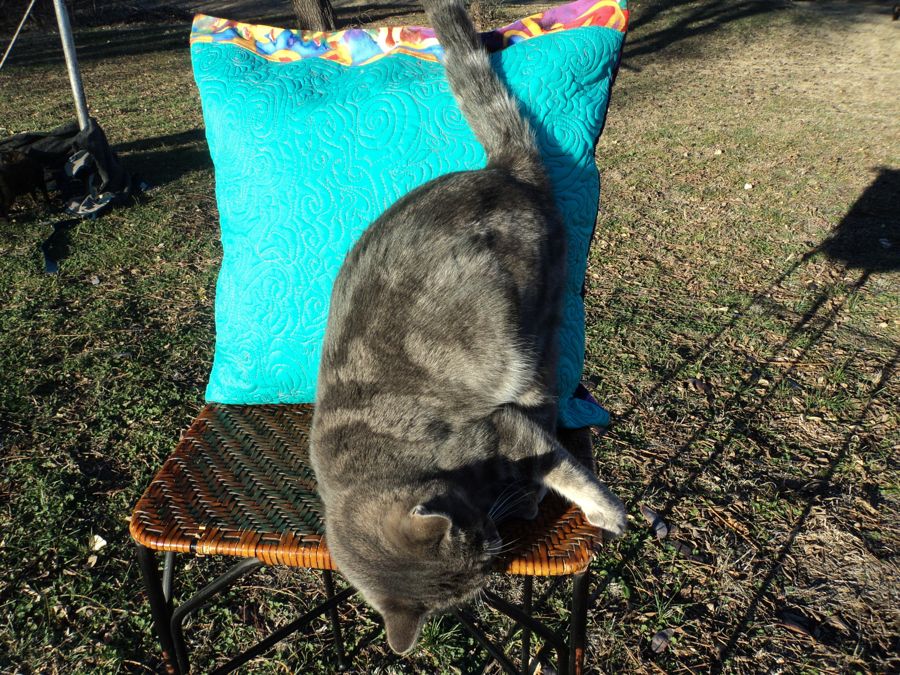 And since it is close to Valentine's Day,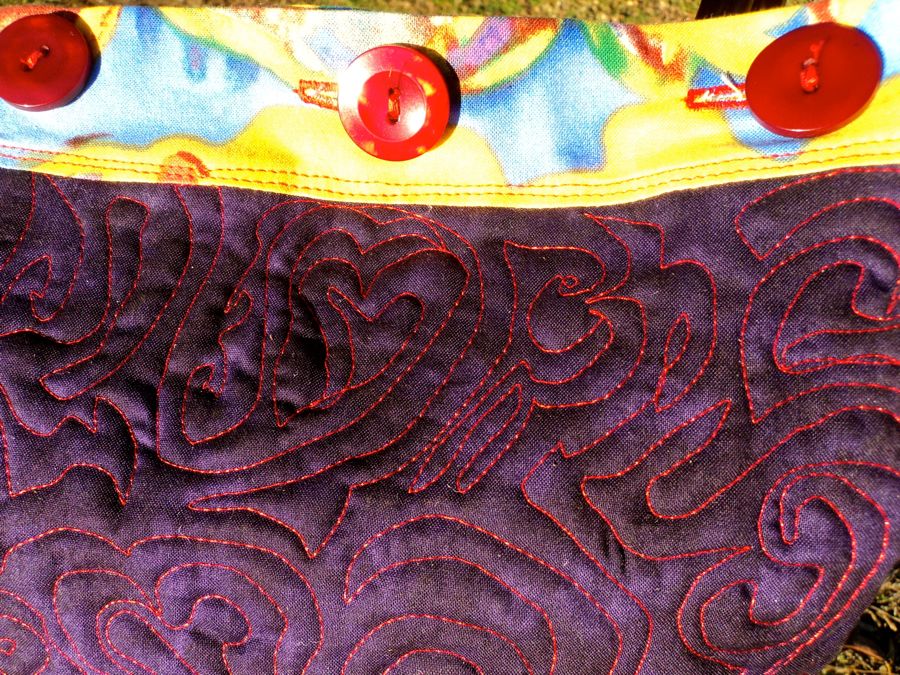 and I sort of have Heart Theme going here,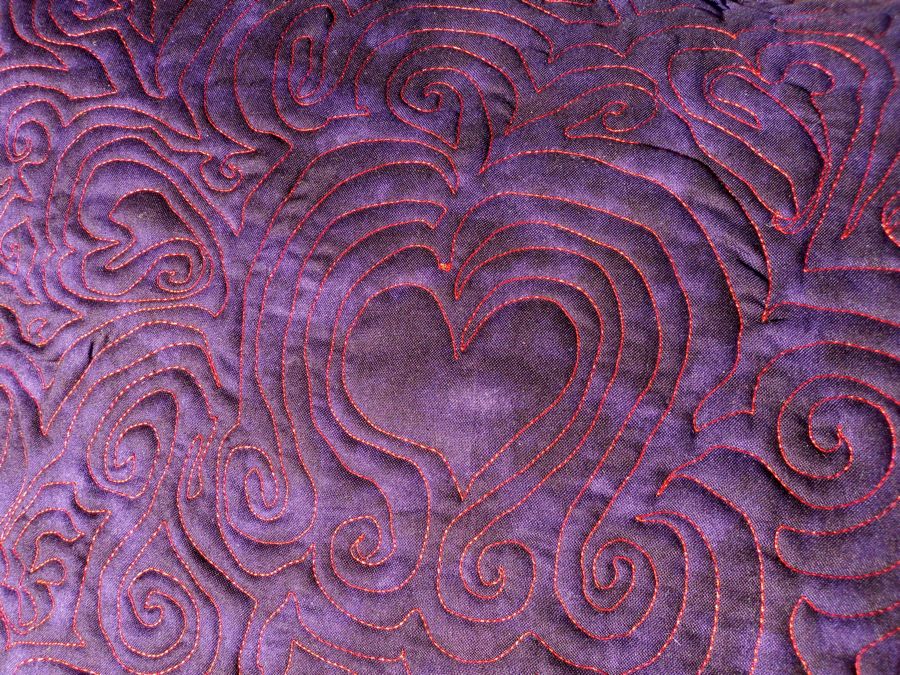 And I love blogging and all of you who follow my blog.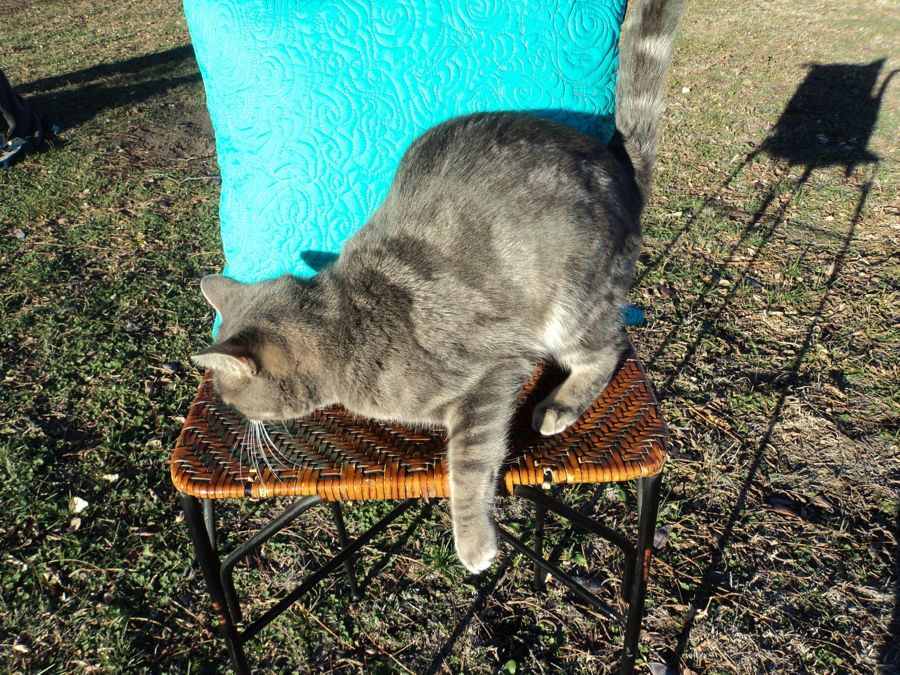 If I have to pick a favorite, I love you Commenters the most.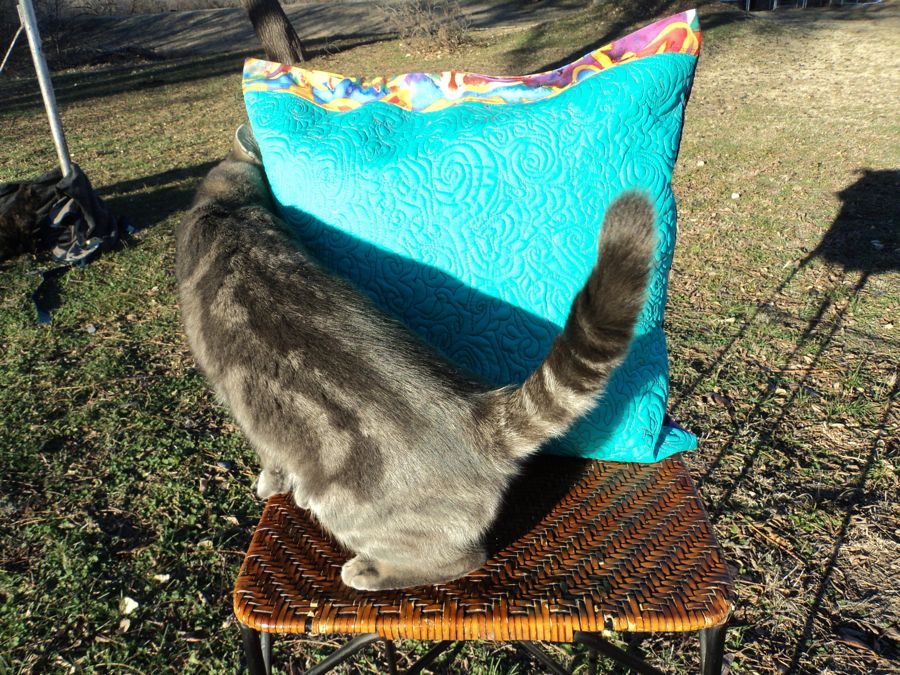 Why don't we just give this pillow away as a Valentine's Gift?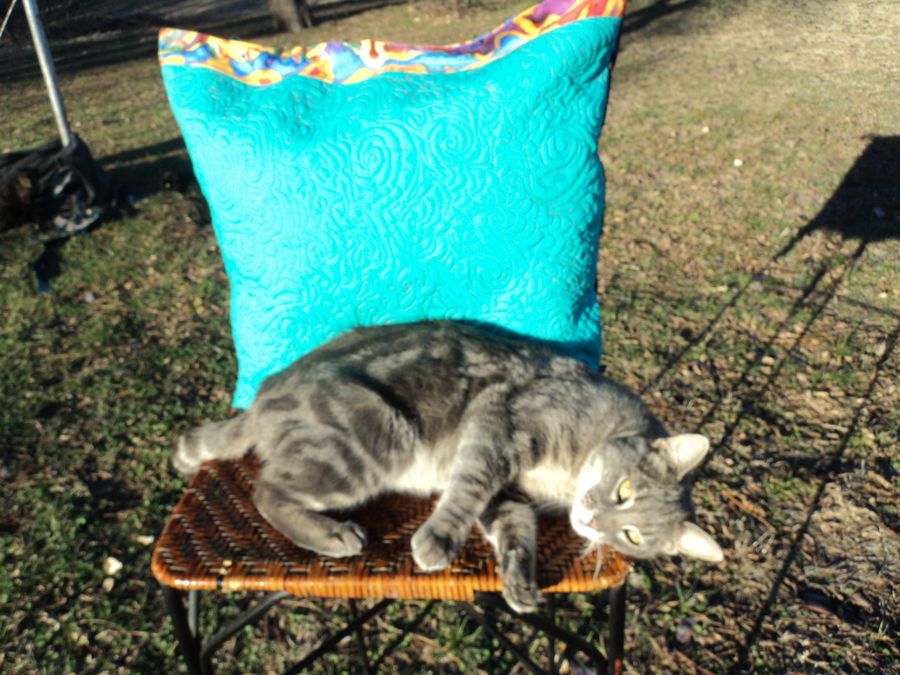 What do you think Grey Kitty?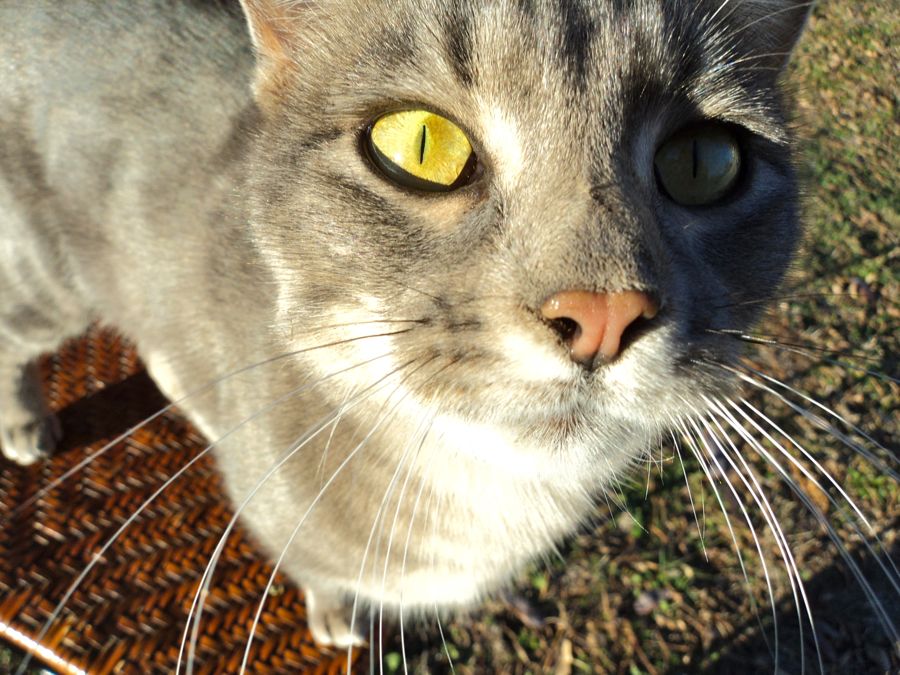 Why not?
OK  you gorgeous Valentine Cowgirl Goddesses …. Grey Kitty and I are giving this pillow to the 14th person who comments on this blog post.  Why ?
BECAUSE WE LOVE YOU!
Love,  Cowgirl Red  aka  Terah
P.S.  No rules. Knock yourselves out!
P.S. Serious question though ……  Is it Valentines or Valentine's?  I'm so confused.