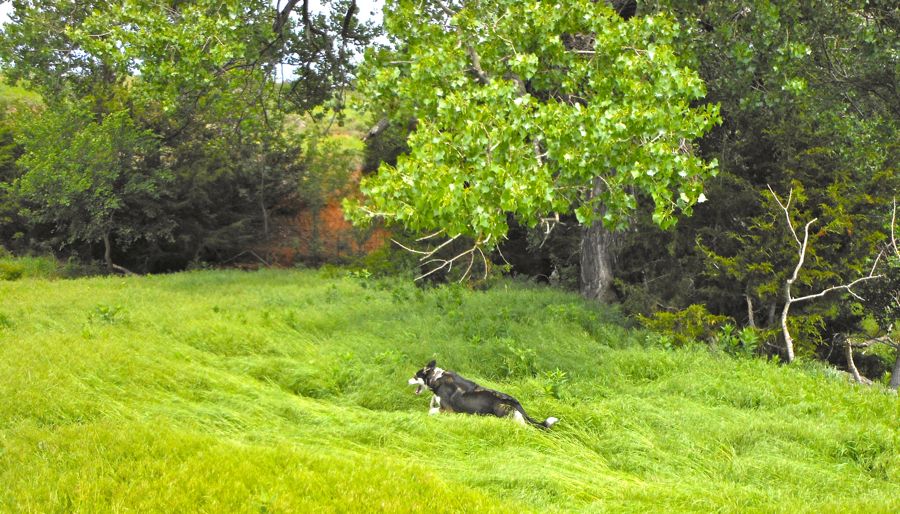 Last year was about scarcity.  This year is about abundance.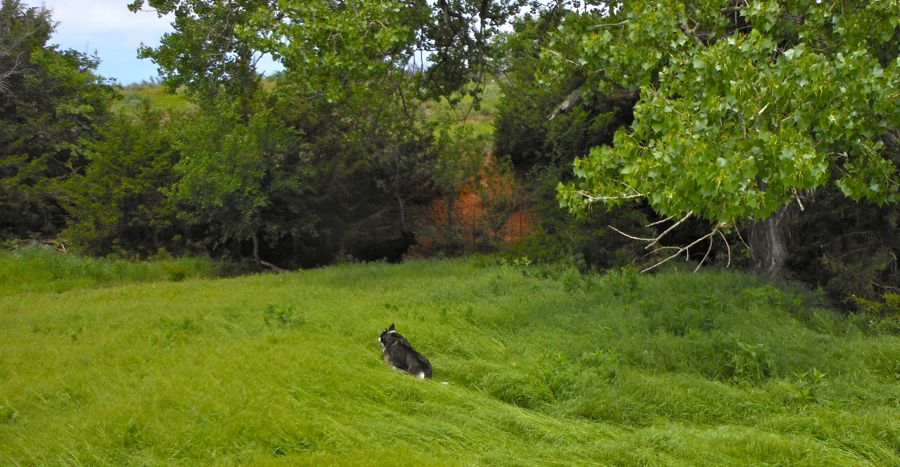 A new experience for Puncher ….. and Paint.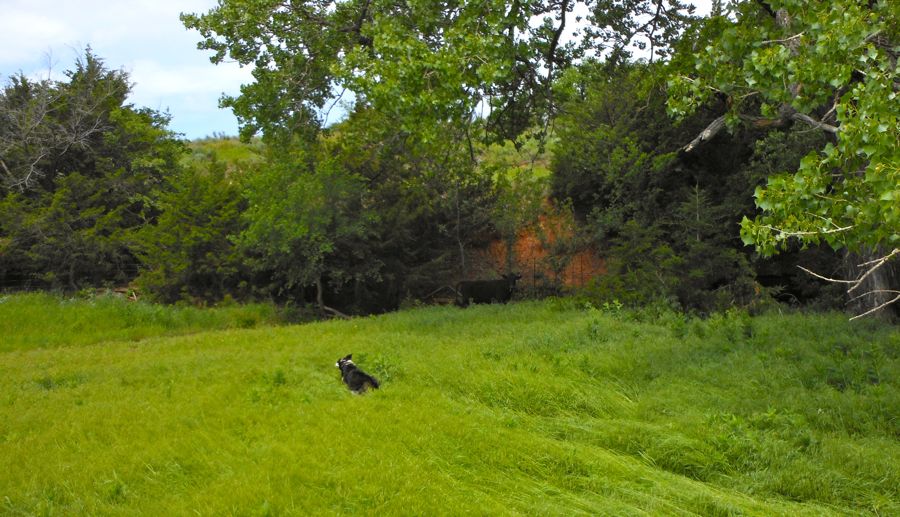 We go out to bring cattle in they have to swim and wade through a sea of grass.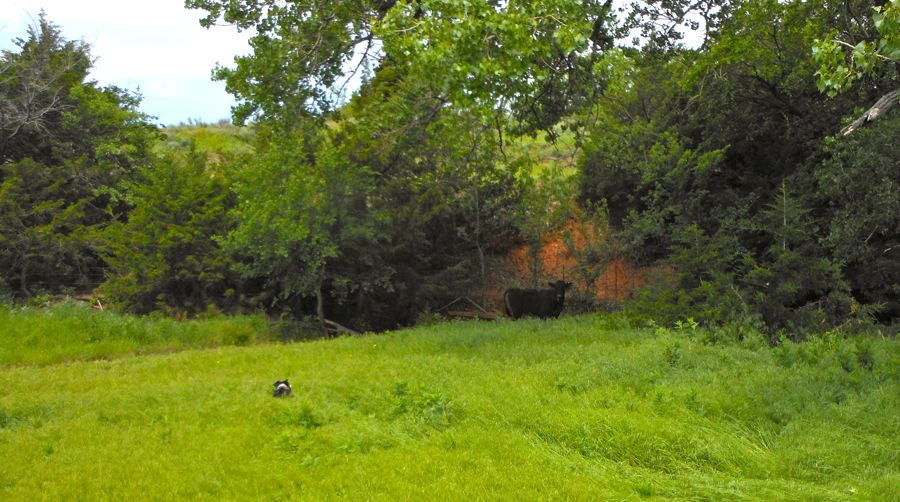 Sometimes she's like a torpedo shooting though the tall grass.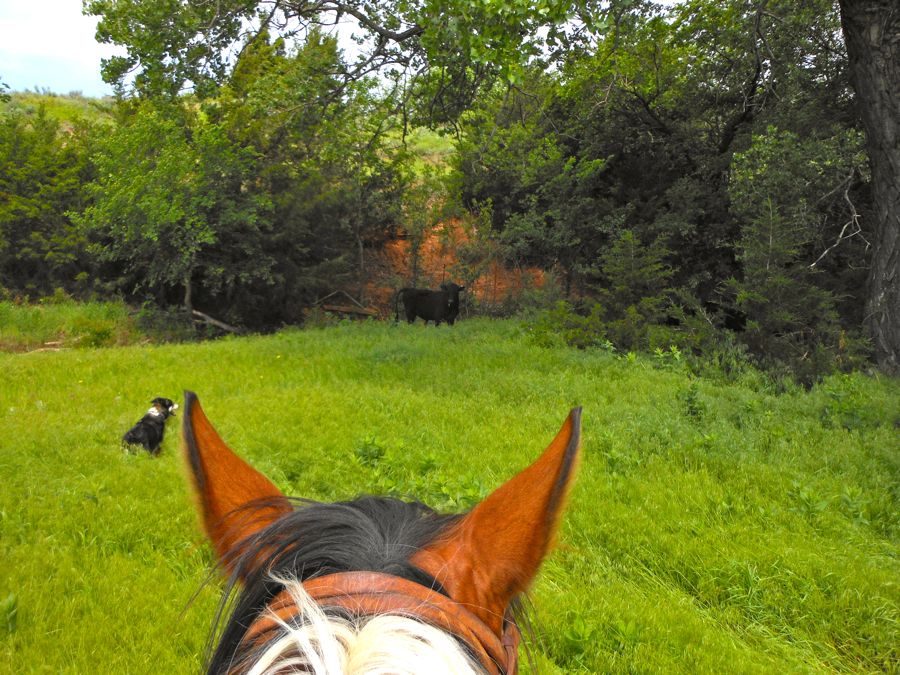 Sometimes Paint has to stop and catch his breath.
 We got eliminated from the Biggest Looser, Cowgirl Edition.  (for cheating)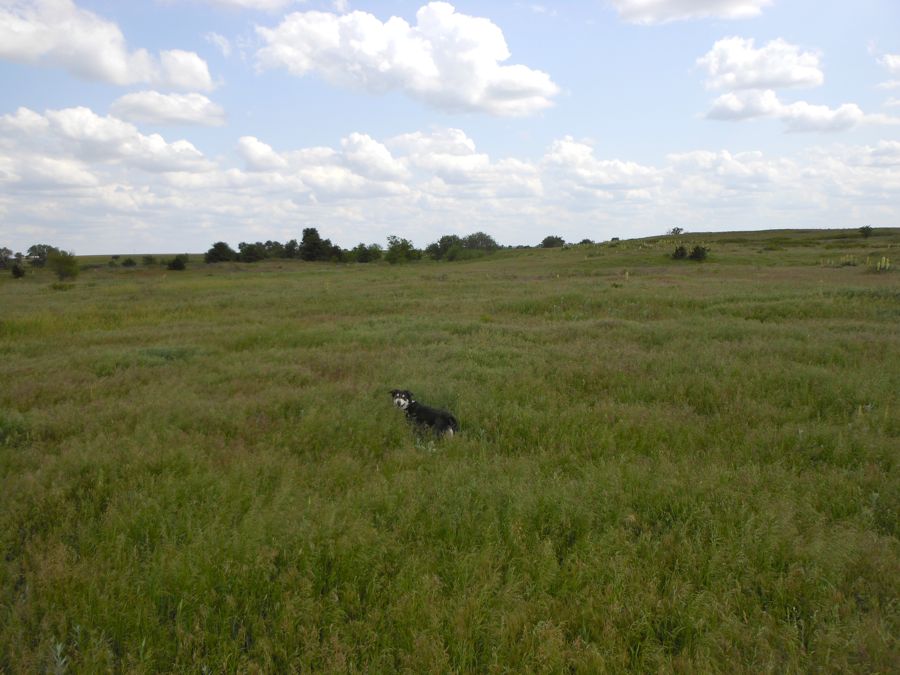 Now I've got a that stupid nursery rhyme stuck in my head.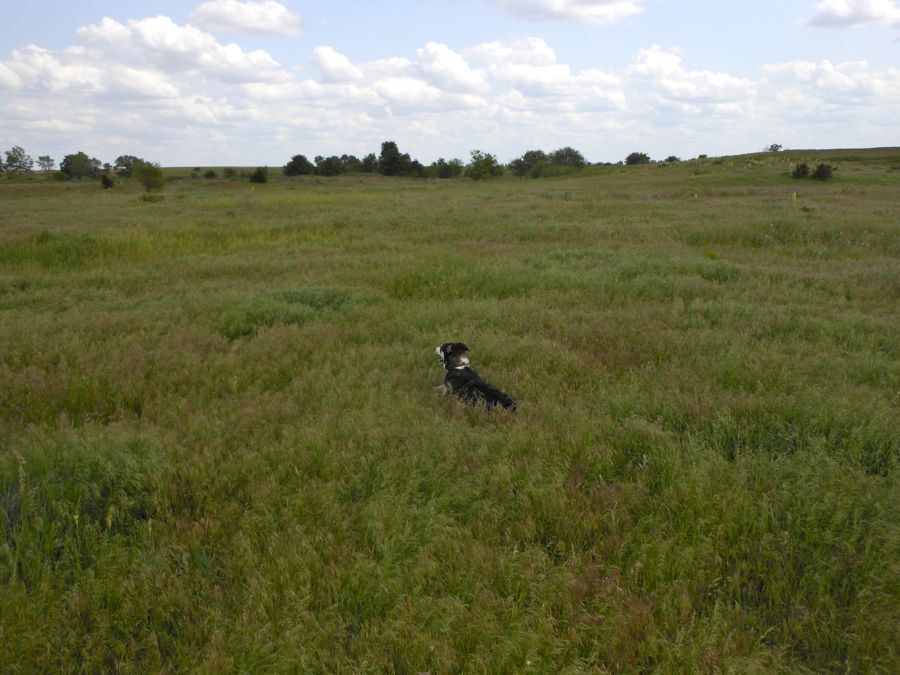 "Oh Where….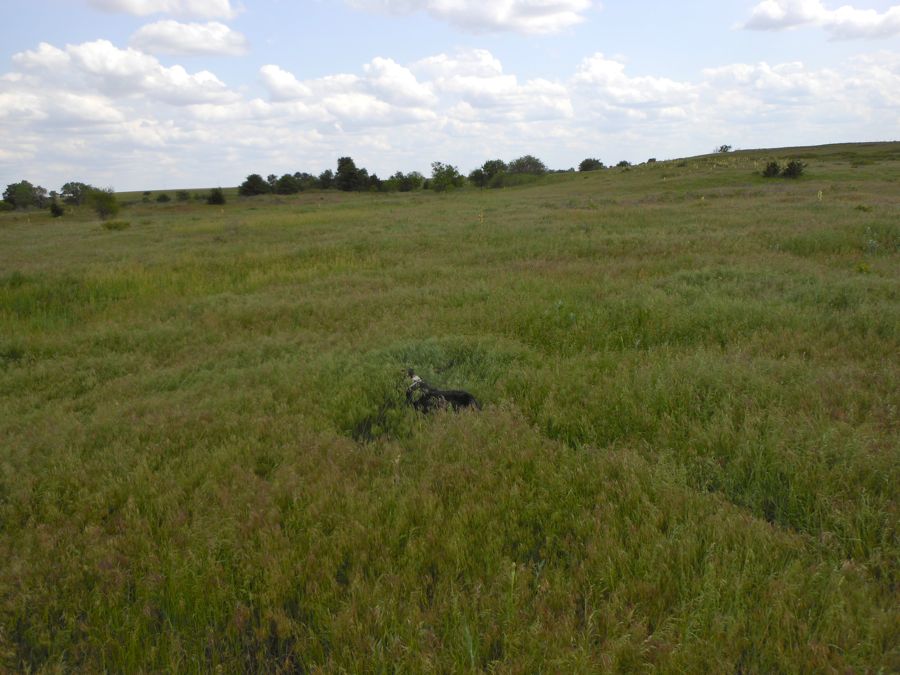 Oh Where…..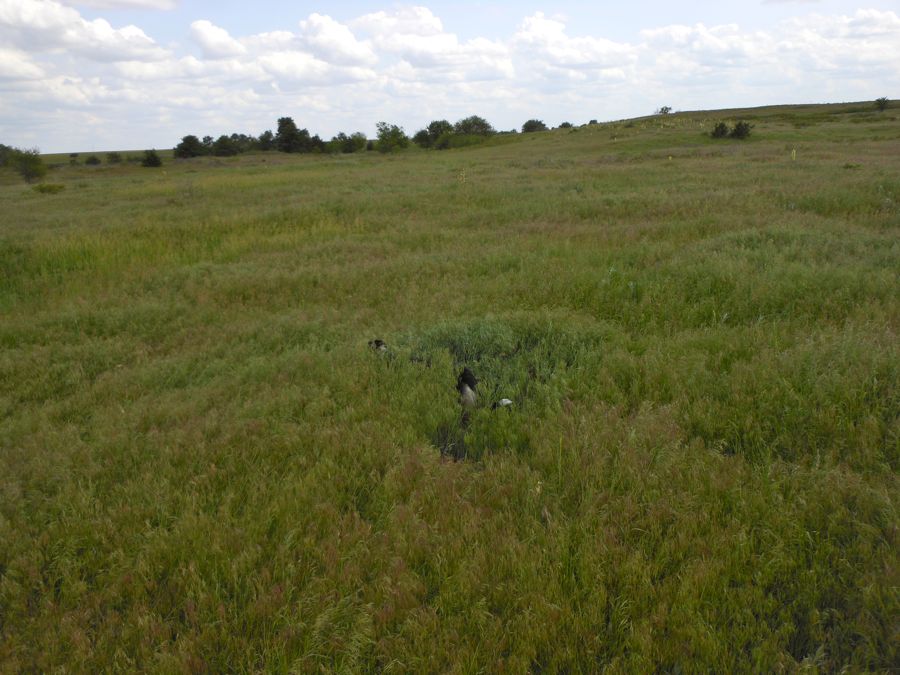 Has my little dog gone ? "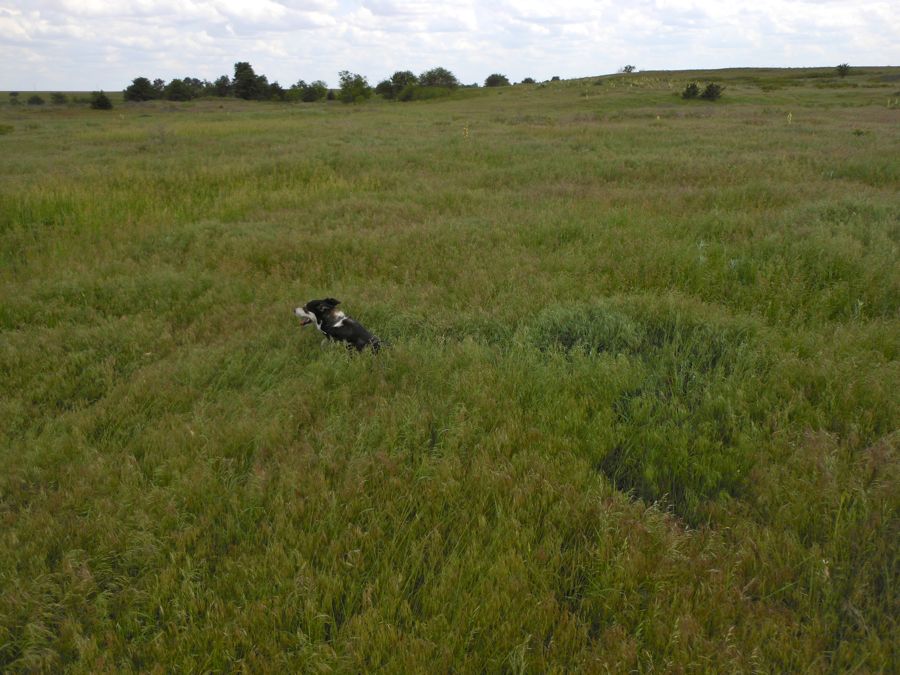 "Oh where ……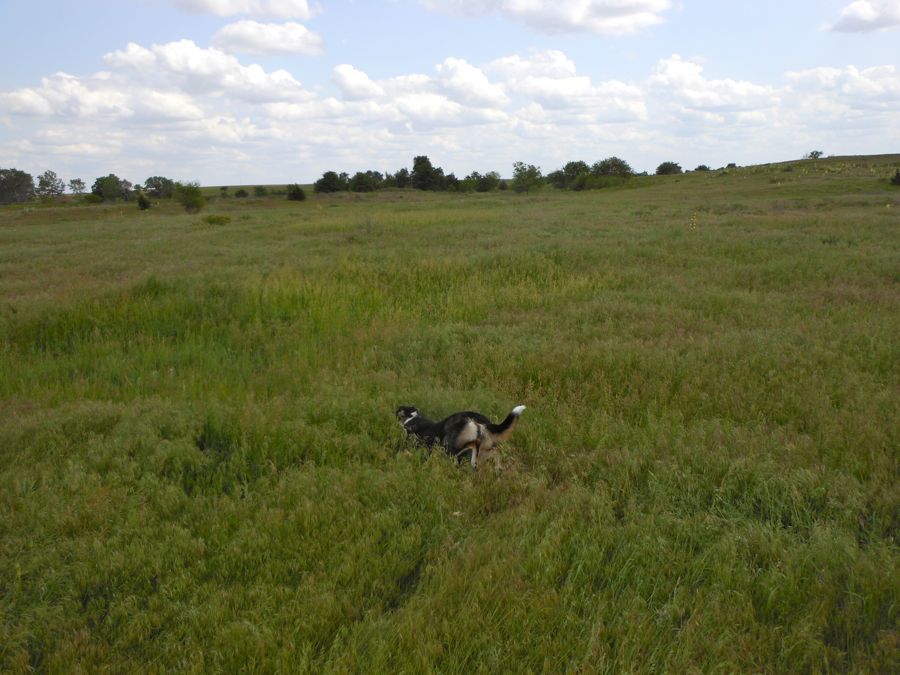 Oh where …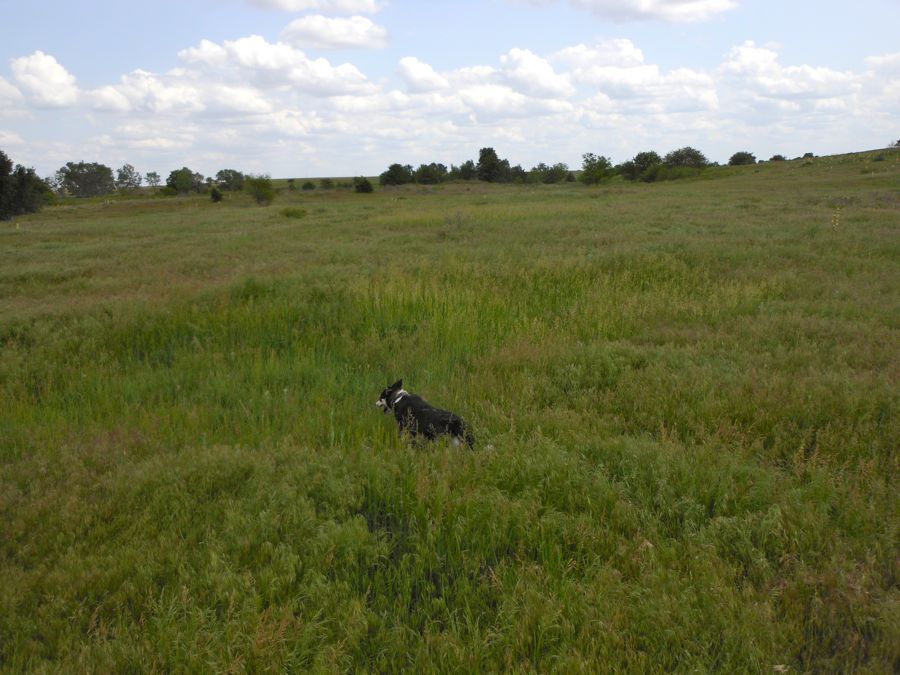 …… can she be? "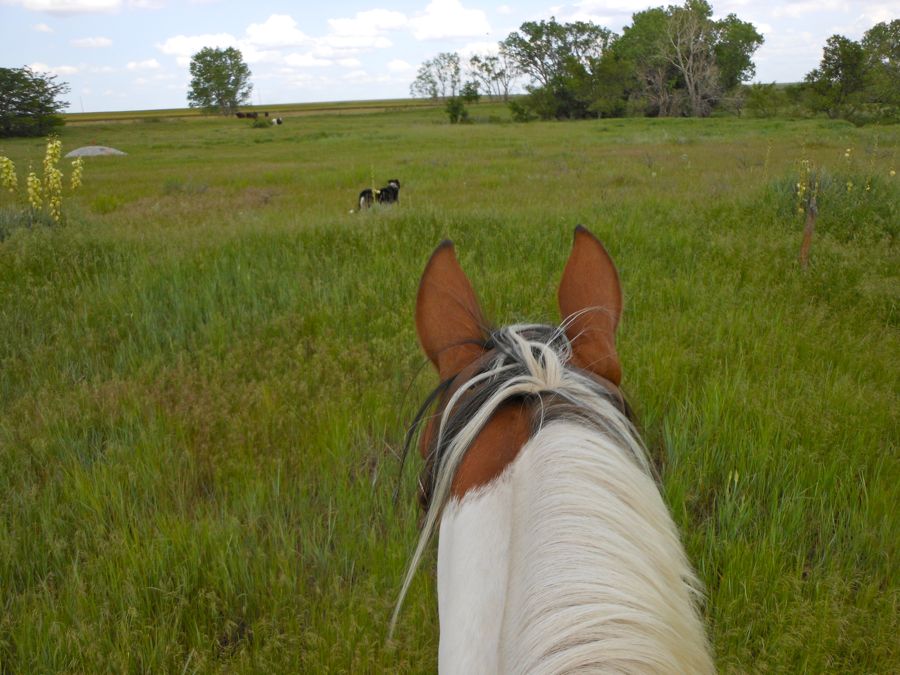 But no one cuts their ears short or tails long anymore. That would be inhumane.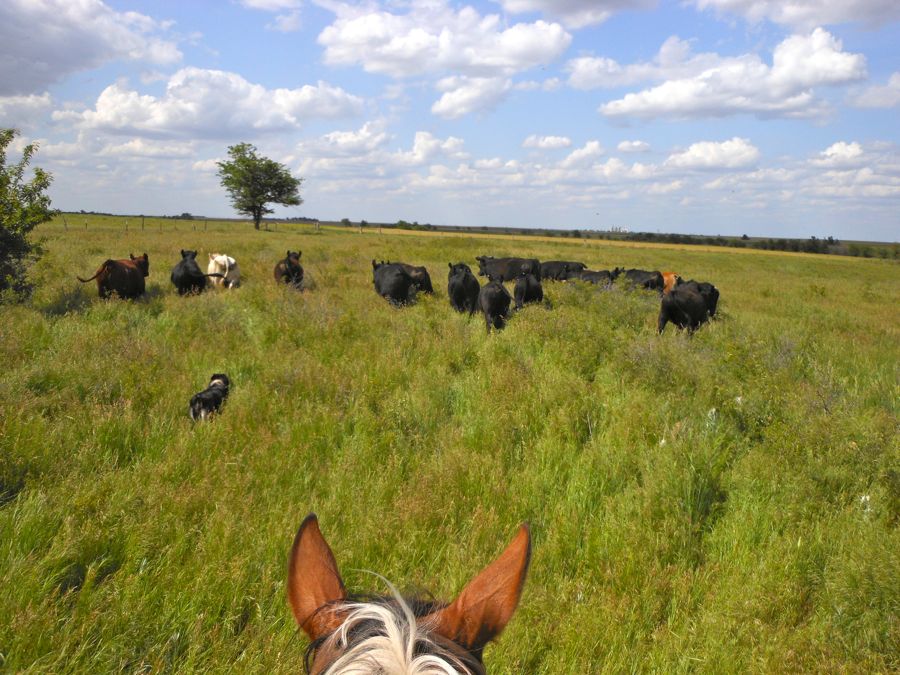 I wonder if they  make a doggie periscope for this dilemma?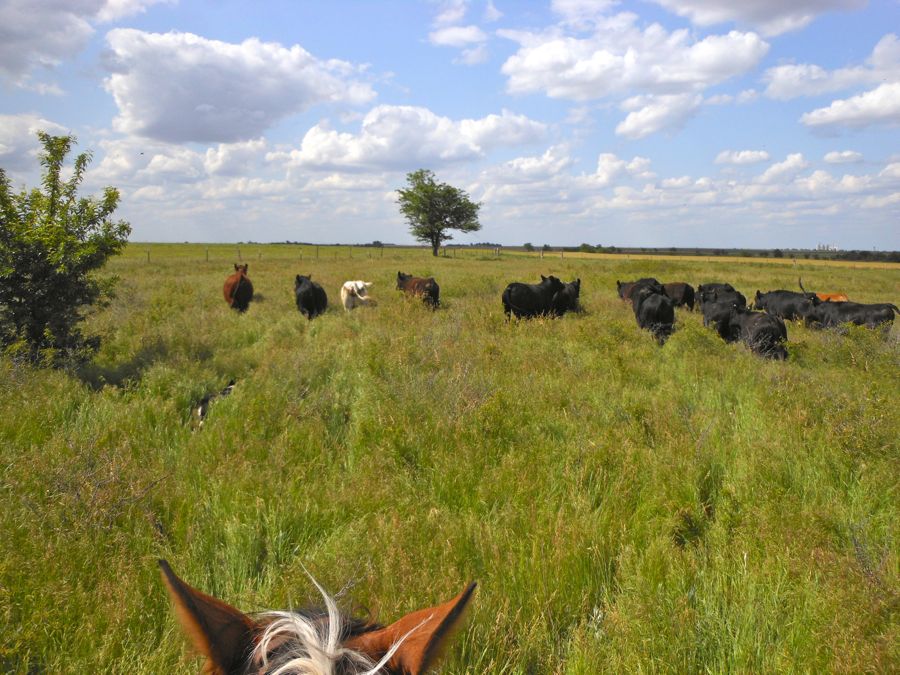 If you can buy live fish on the internet …….  anything is possible.
Love, Cowgirl Red    aka  Terah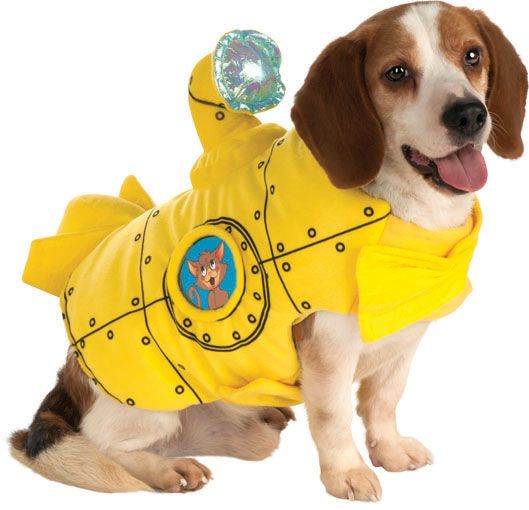 Oh ye of little faith. Why do you doubt?