Don't anybody tell T.H. I wrecked his brand new 4-Wheeler today.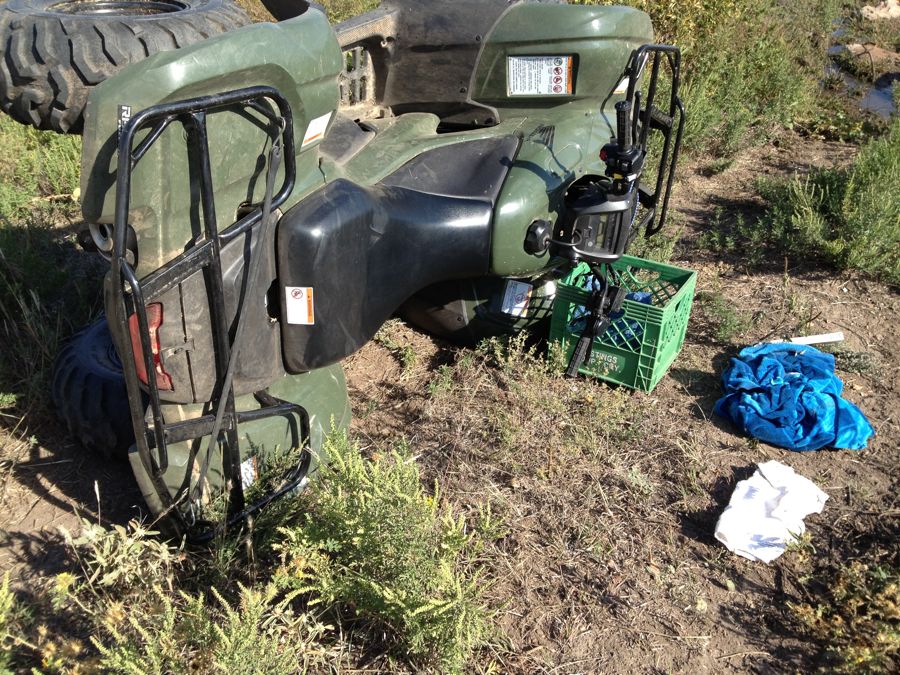 He doesn't read my blog or do Facebook.  So if he finds out I'll know one of you is a Narc.
I've been borrowing his 4-Wheeler since mine is out of gas and I'm too lazy to go get some gas and fill it up. Plus, his is newer and I really think it's faster. I go out to the Trap Pasture every morning to check on Paint and bring him a treat.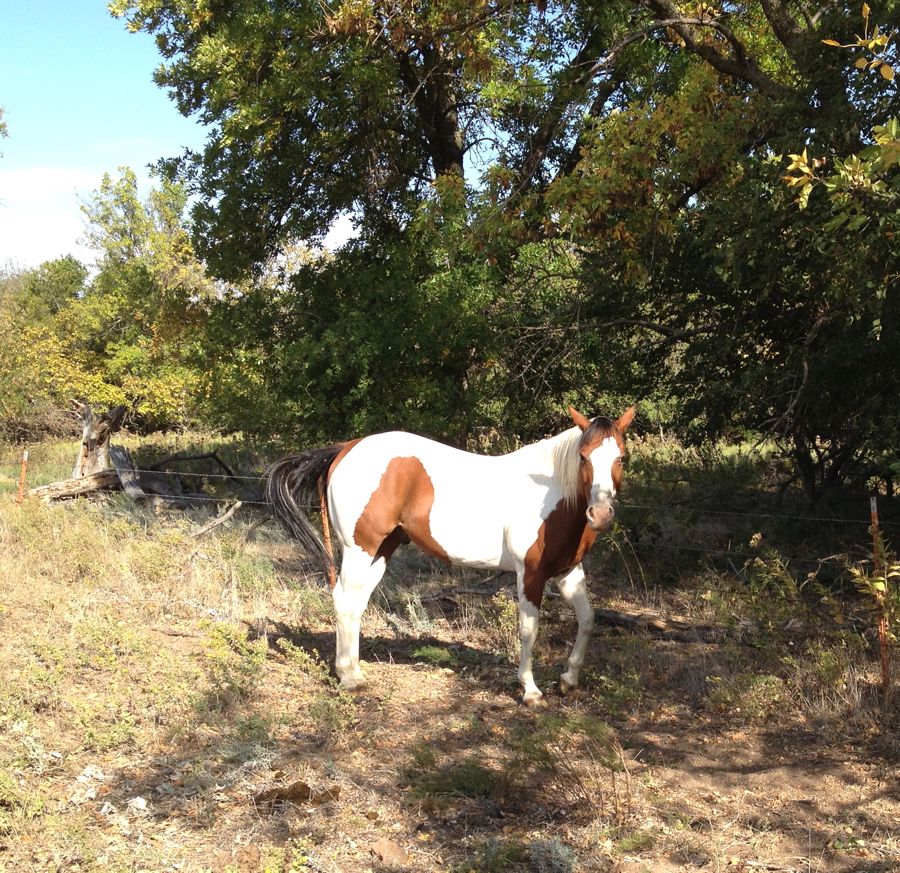 He's out there by himself right now. He doesn't mind. But I like to go say hi and run the dogs at the same time.
"Hi Paint!"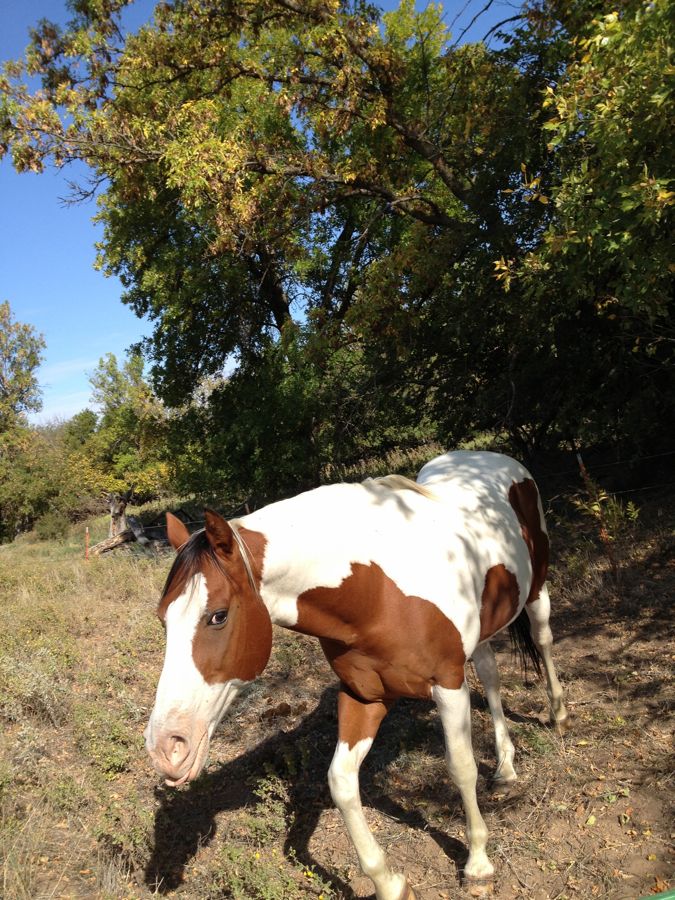 He saunters up to me licking his lips. He knows.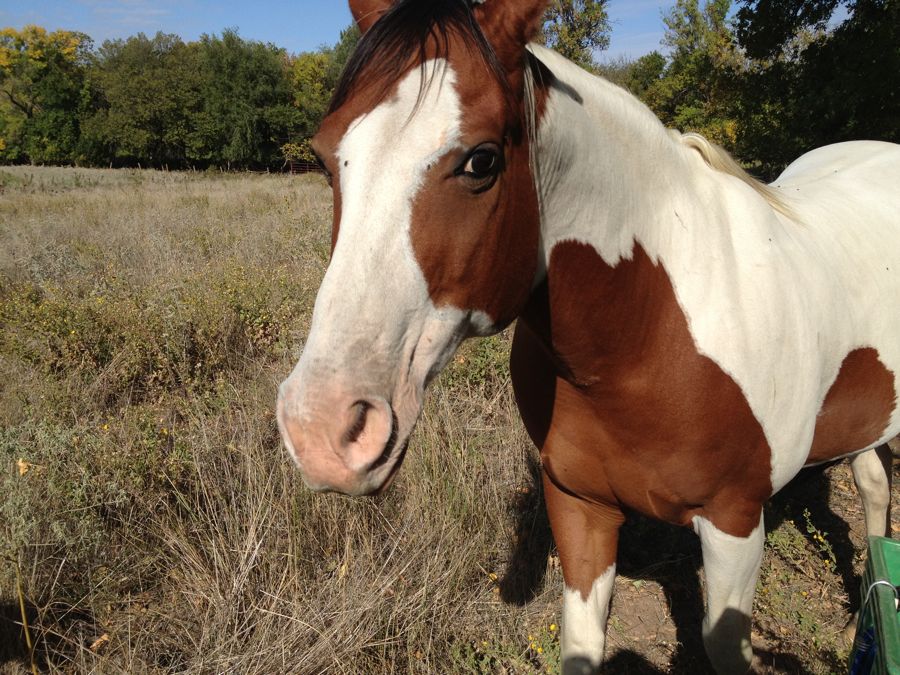 Then he follows me for a ways back just because I know he loves me and thinks I'm pretty.
I think he's pretty too.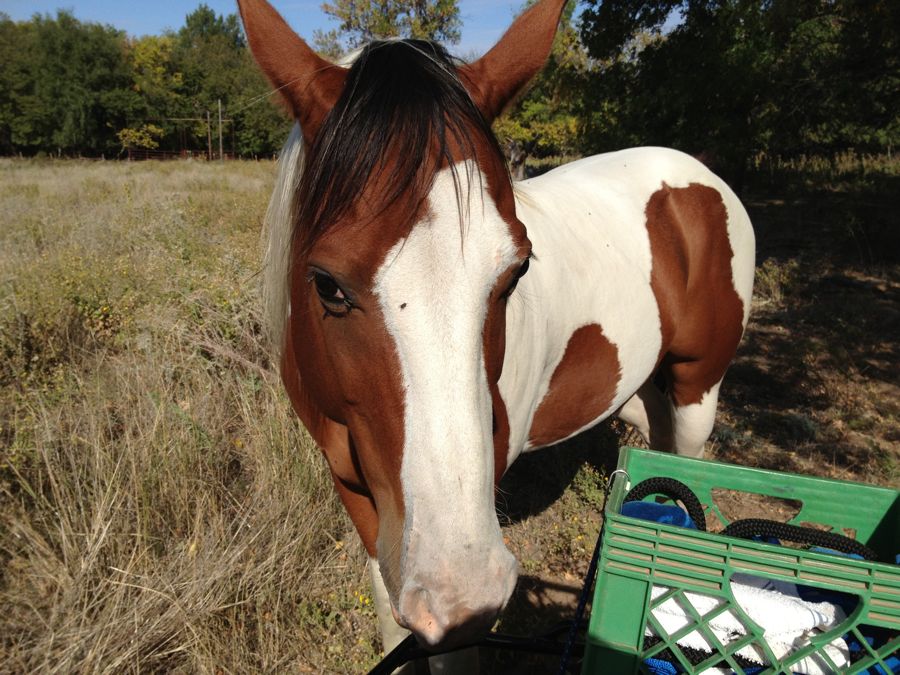 I'm watching him and admiring his beauty while he admires mine.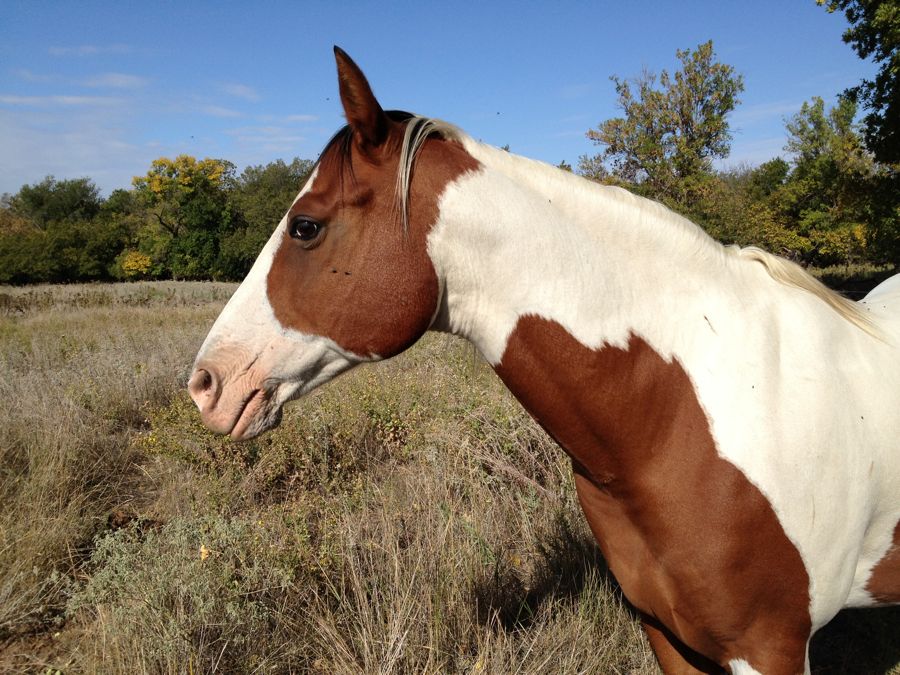 Except for one thing. I forgot I had 4-Wheels under me instead of 4-Hooves. There is a big difference you know. Horses watch where they're going and they do keep their feet under them. 4-Wheelers ……… Not so much.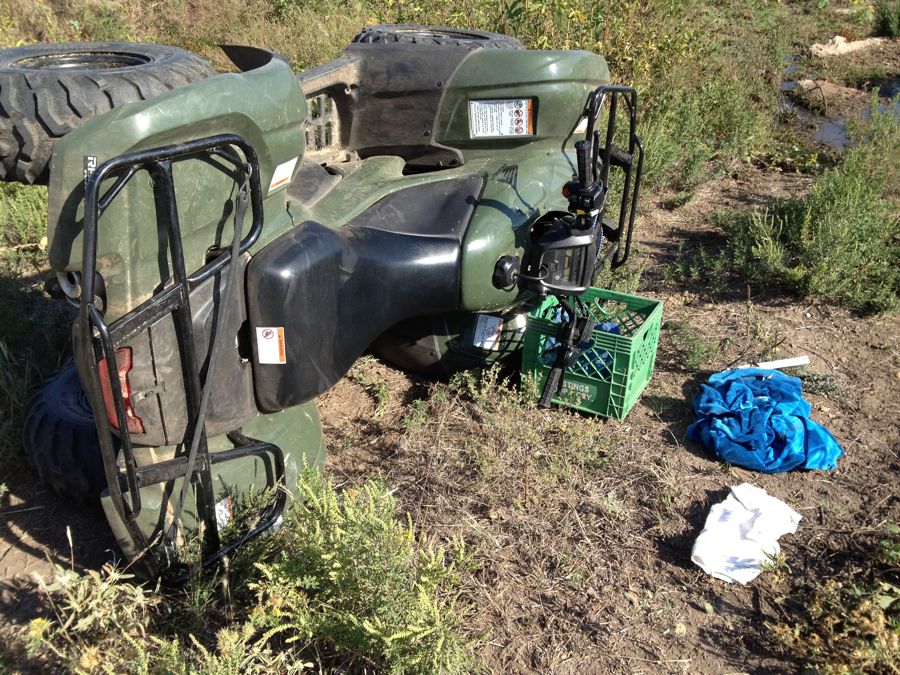 This is not the first time I've been bucked off a 4-Wheeler. But it's the first time I've been bucked off T.H.'s new 4-Wheeler and tipped it over at the same time and prayed for the strength of Wonder Woman to right it back up so I didn't have to call T.H. for help. That would have sucked.
But when I think about it……. if he notices the dent and gets mad …… it's really his fault.
None of this would have happened if he would just keep my 4-Wheeler full of gas.
Love,  Cowgirl Red    aka  "Crash Gordon"
P.S.  In my defense I was going pretty slow and I felt it tipping and sort of jump/rolled off. I'm sure it was a picture of  true grace.
P.P.S.  FYI.  My horse and dogs all left the scene when this happened.  Traitors. All.