Last Saturday my friend Laura and I were going to spend the day riding and working our cowdogs. When I got to her place, the wind was howling and it was cold. She said "Let's go to Yoder for the Amish Horse Auction instead". I was all in for that.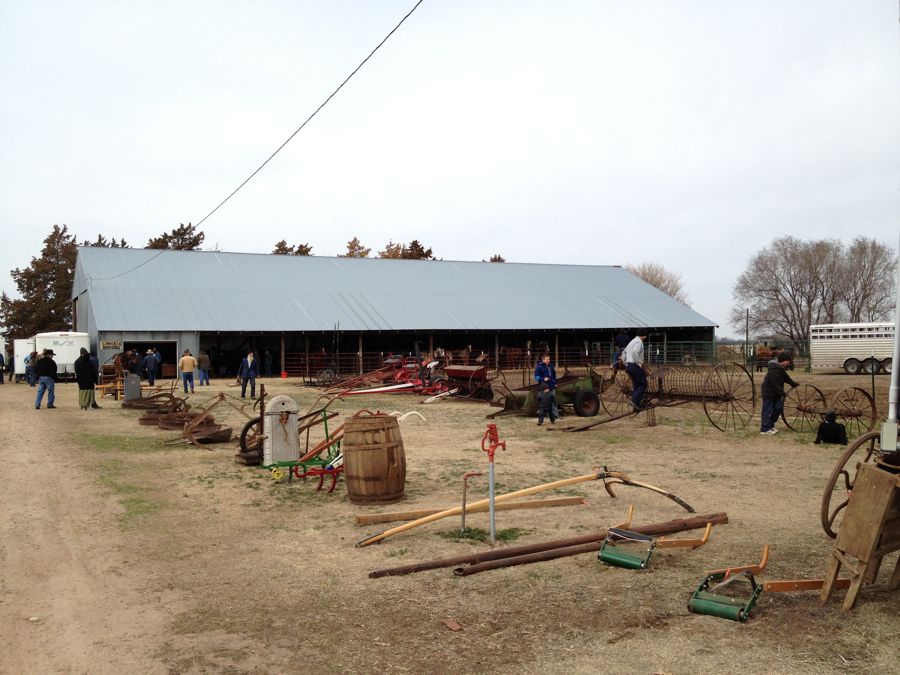 I'm posting this today because I want to share a little bit of "my" Kansas with you.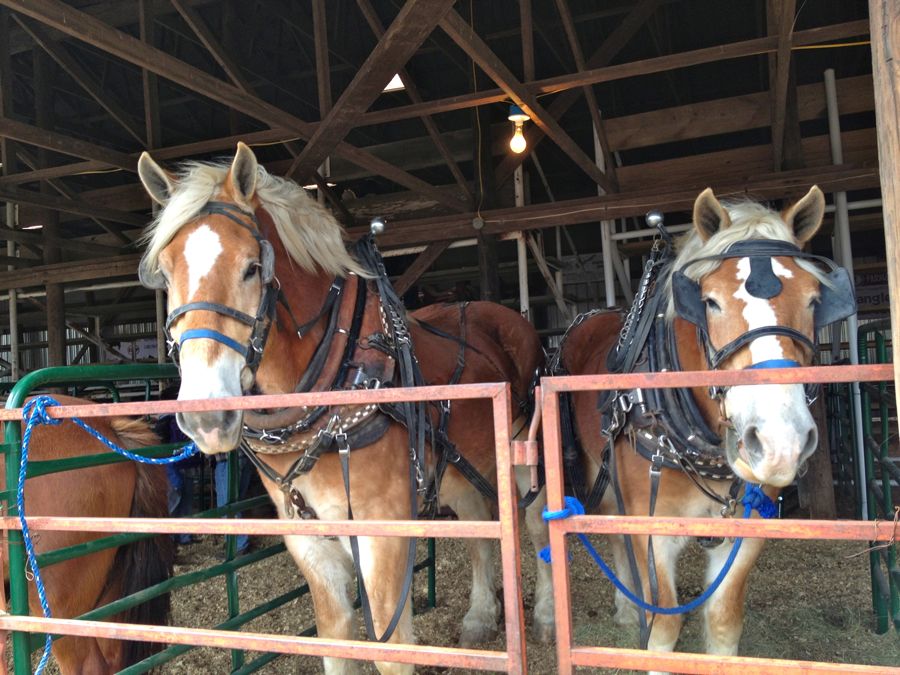 One of the reasons I love Kansas so much is unexpected days like today.
 Kansas has a large Amish community.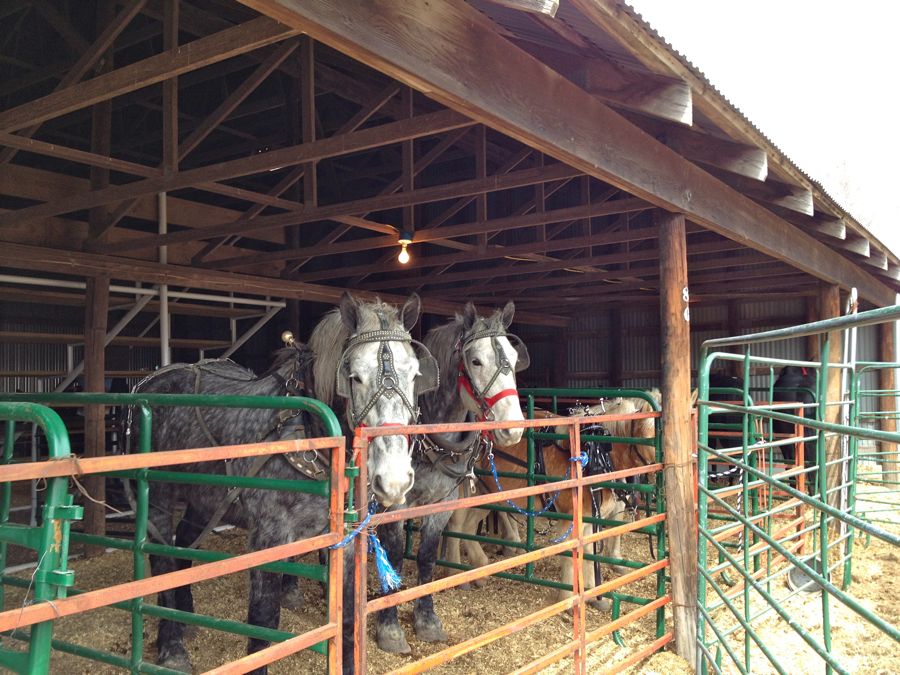 Every now and then I get a glimpse into their world.
I know they aren't very keen on having their pictures taken, so I try to respect that. But I can't help myself here.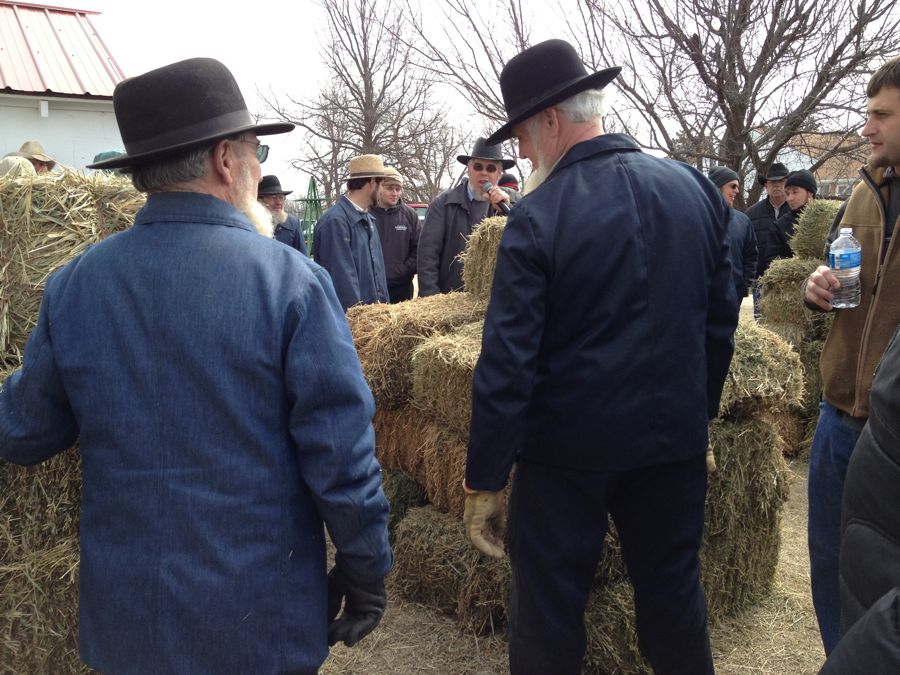 It was so "picturesque".  So "Kansas Americana".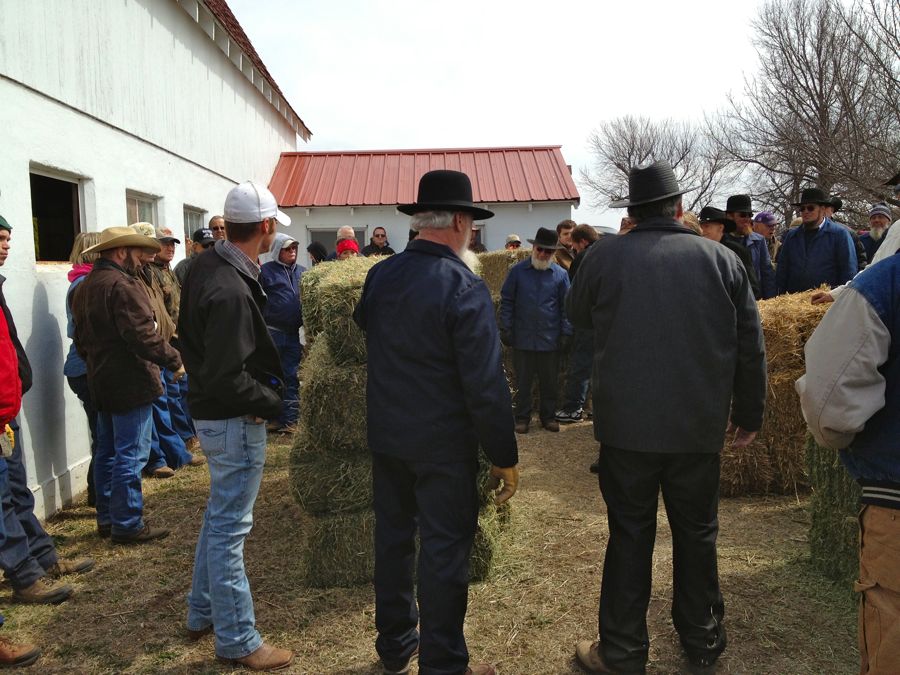 I visited with everyone. I'm one of those annoyingly outgoing people.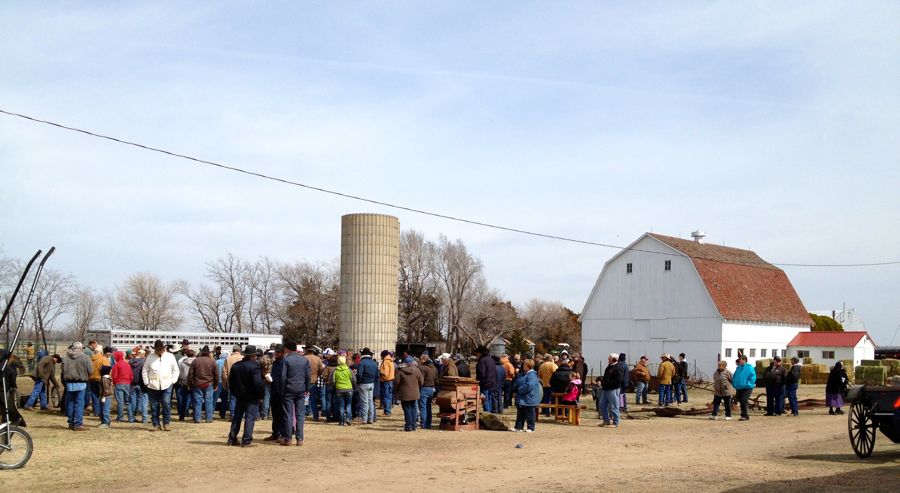 It's not at all like what you see on TV. I find the Amish to be very friendly and warm people.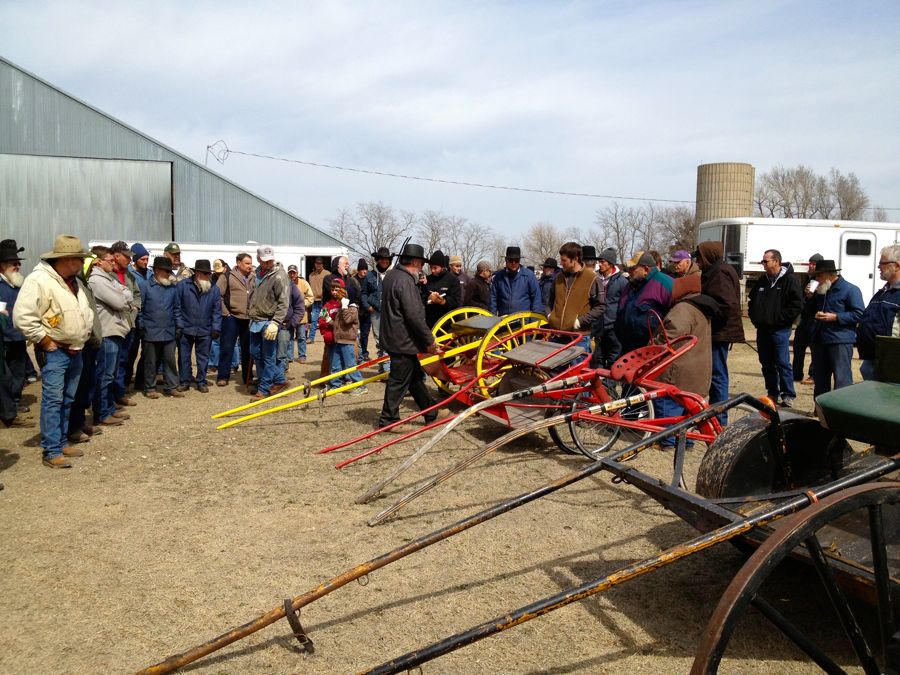 I visited with two sweet little girls, named Ruby and Rebecca. They were so cute in their long dresses and head scarves. We swapped stories about our ponies.  They had some good ponies too. I showed them pictures of Blitz from my iPhone. I'm not sure if I went to far there. They giggled. Probably not so much about my pony, but about this grown up woman with flaming red hair showing off pony pictures.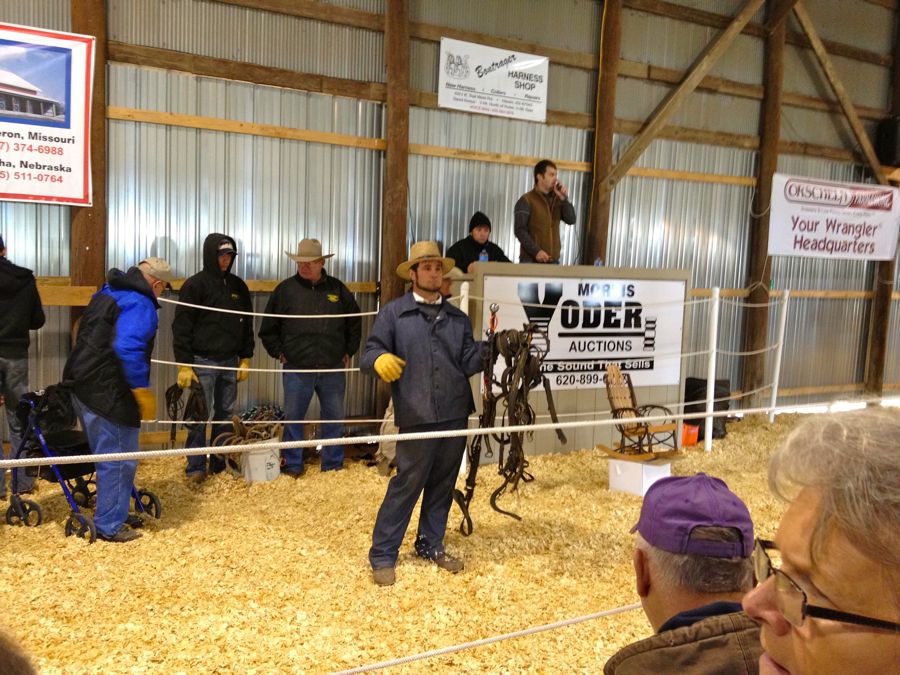 What's funny about this photo?  The advertisement for Wrangler Jeans in the background.
 Um.  From my astute observation, Amish women wear dresses and Amish men ……… uh …… they definitely don't wear Wranglers.  You won't find anything with a zipper in an Amish closet. Really. That's a fact.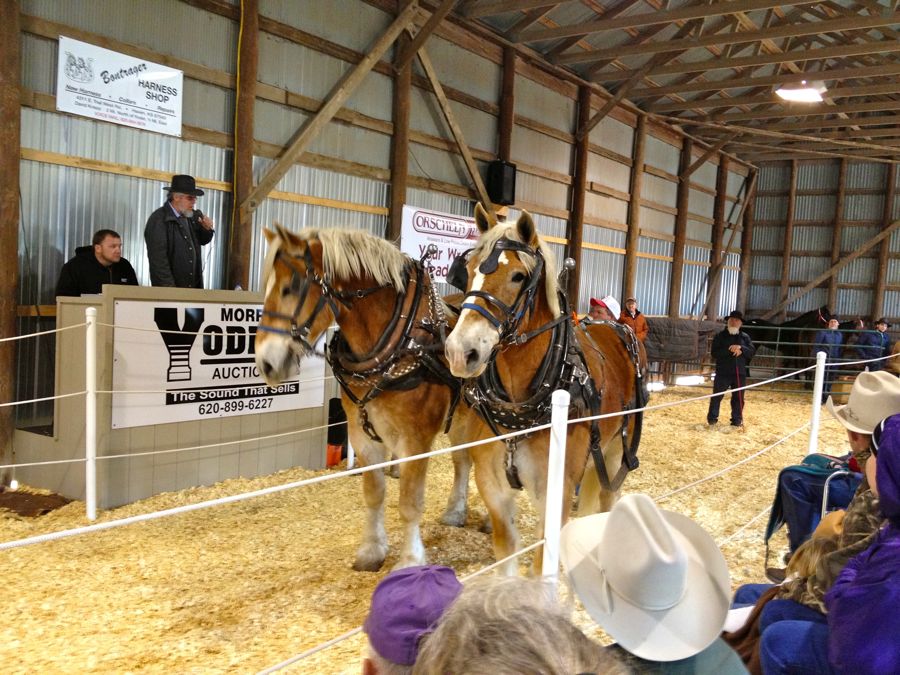 Obviously, my favorite part of the day.  These gentle giants.
These are "Haflinger" horses. I never heard of them before.
Small, really cute and pony-ish.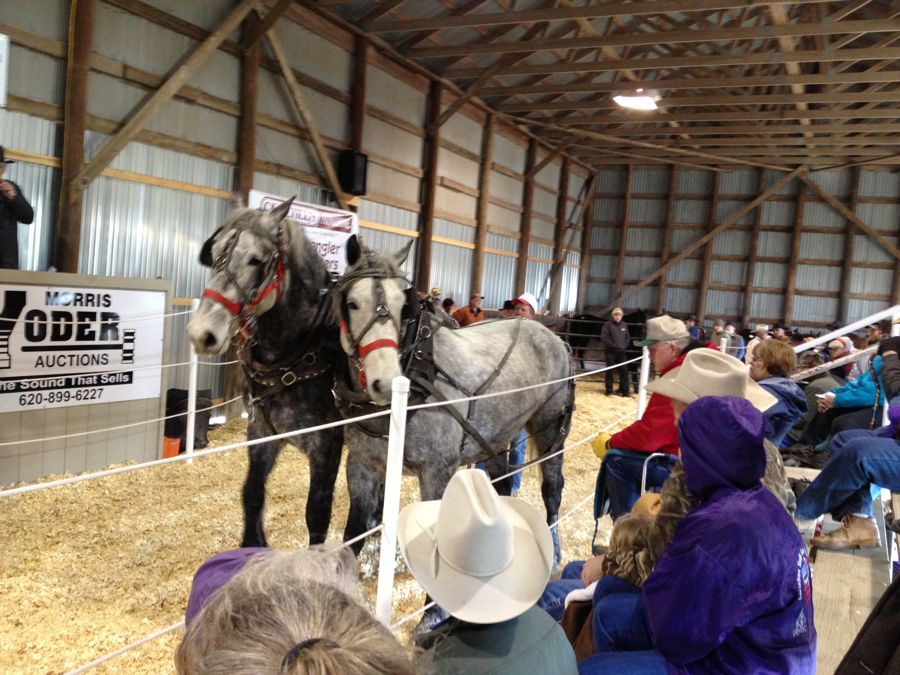 Laura bought a harness for her quarter horse.
I came home with nothing but a greater love for my adopted state of Kansas.
Love,  Cowgirl Red   aka  Terah
P.S.  Oh the desserts were to die for.  Pecan pie and cinnamon rolls.