It's been cold this week.  Not Wyoming cold, but Kansas cold. And it snowed. Not Wyoming snow, but Kansas snow. I stayed home one whole day just because I could. Then cabin fever set in and I ventured out to town. The little town (Sun City, pop 40), not the big town (Medicine Lodge, pop 2,000). I fired up my truck and proceeded to brush the snow off when I heard an urgent "Meoow, meoow, meoow!"  I looked down at my feet. Nothing. OH NO! OH NO! OH NO!  It was coming from under the hood! Frantic, I turned the truck off. DON'T CRY! DON'T CRY! DON'T CRY!   This is every cowgirl and ranch wife's worst nightmare when there is no manly man around. A kitty stuck in the motor. I'm shaking now, but I know I have to do it. But dammit, I can't figure out how to raise the hood with this  beastly Ranch Hand Bumper. I can still hear a faint "Meeow Meeow". I'm so nervous that I have to get the owner's manual out to see how to get the darn hood up. Really? Have I never even checked my own oil? Obviously not. I digress.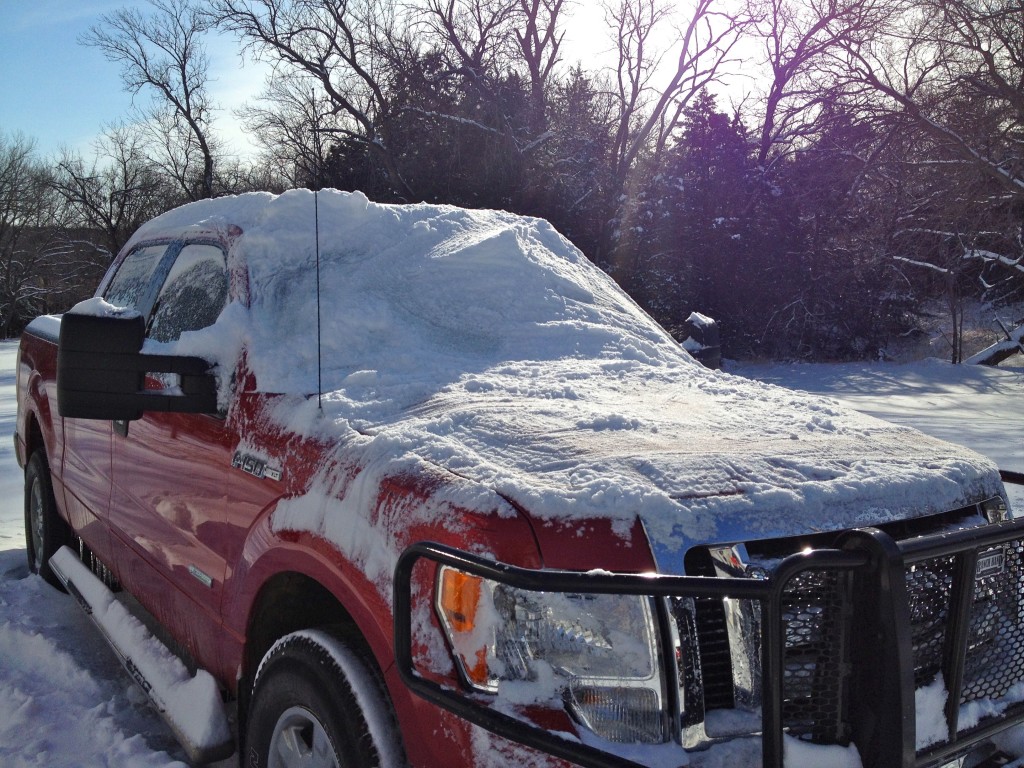 This is one of those times I think it would be really nice to have a manly man in my life.  At the very least one that just happened to stop by for coffee this morning and wouldn't mind extricating a dead cat from my motor.  Because I'm fixing to lose it if what I think is under here is really under here.  I take a deep breath and hitch up my big-girl panties (which are really fleece leggings) and lift the hood.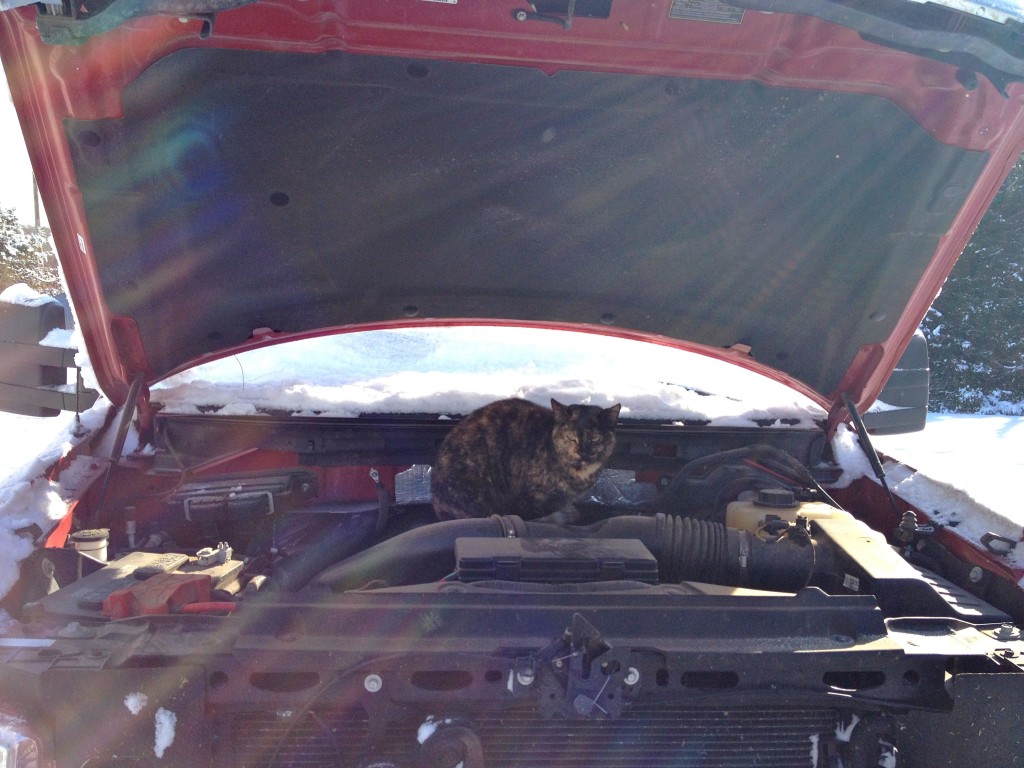 We are both blinking, adjusting our eyes to what we see. "Meeow"
Surprise Surprise Surprise! You are not squished in my motor.
I am so happy.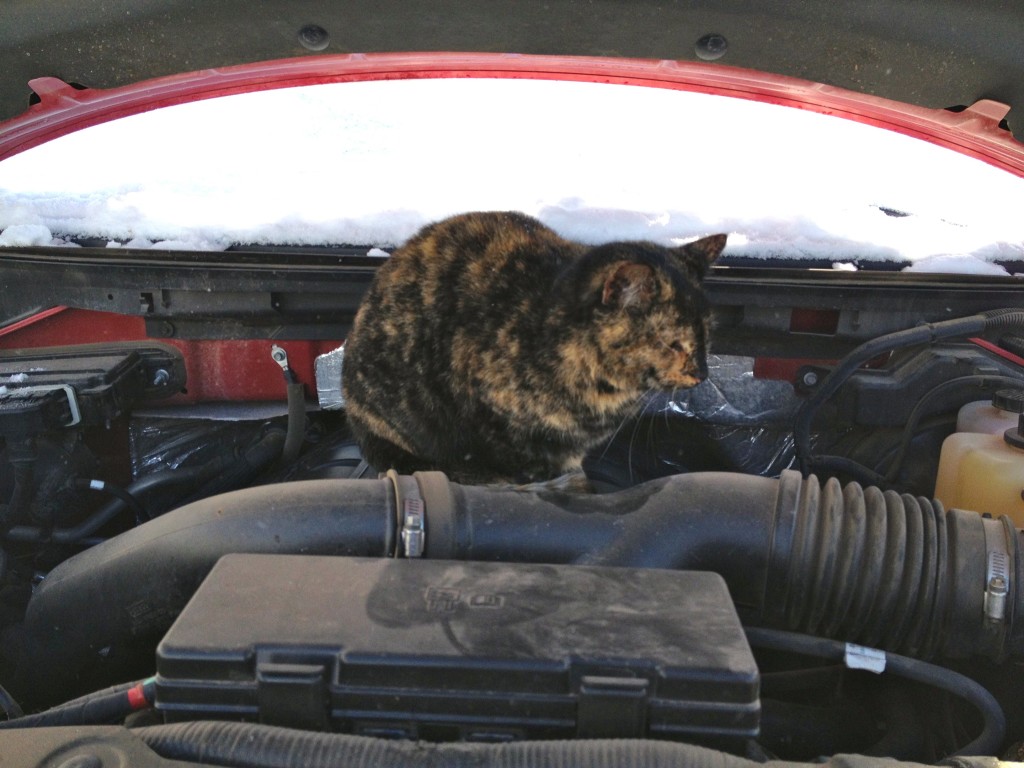 You are not so happy. You are actually perturbed at me for interrupting your sleep.
I need to get my "Meeows" straight. She was not in distress. She was telling me off.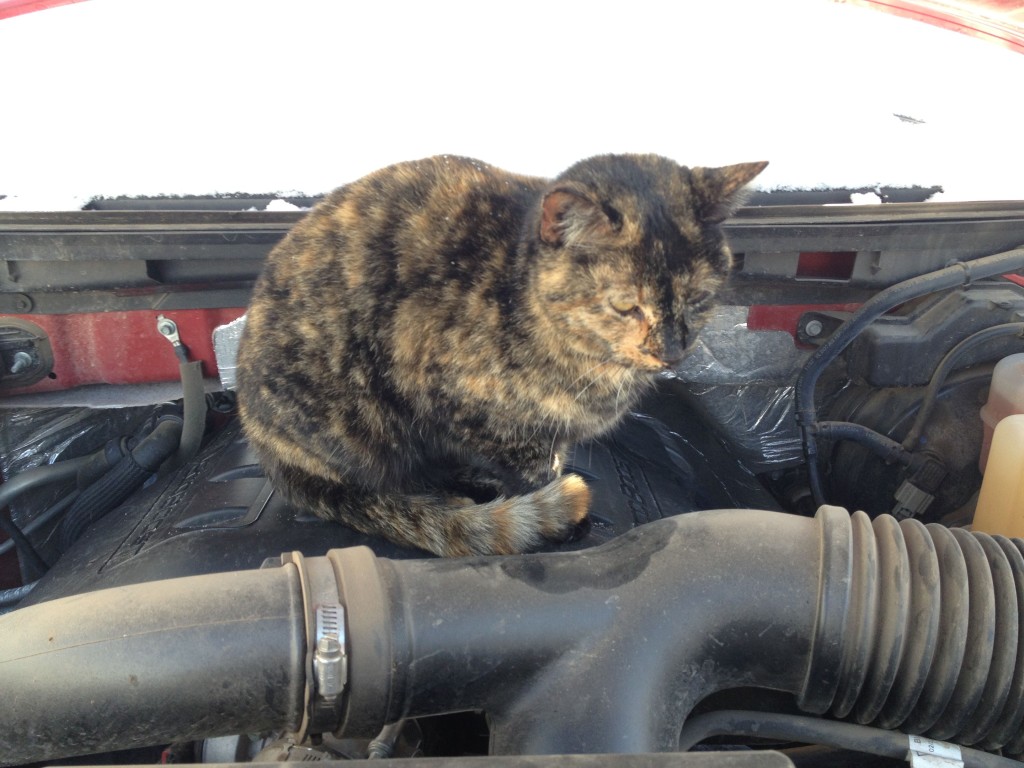 She scolded me some more, took a big morning stretch and sauntered off.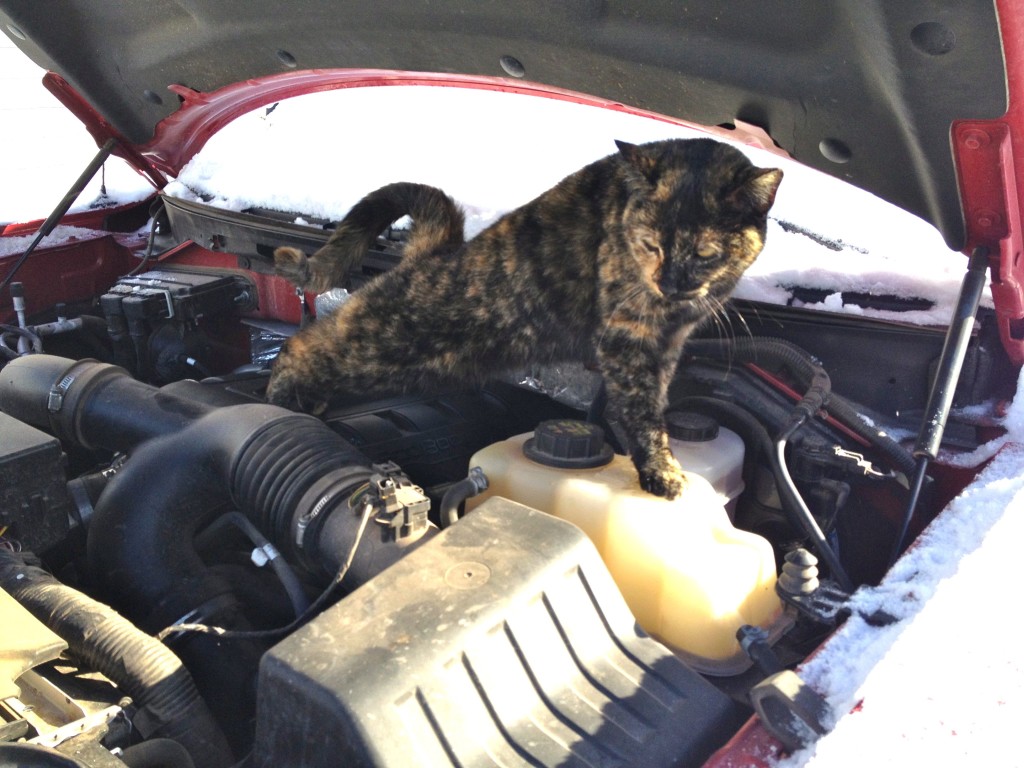 Having just been duly reprimanded by this kitty, I'm a little mad at myself, too. Really.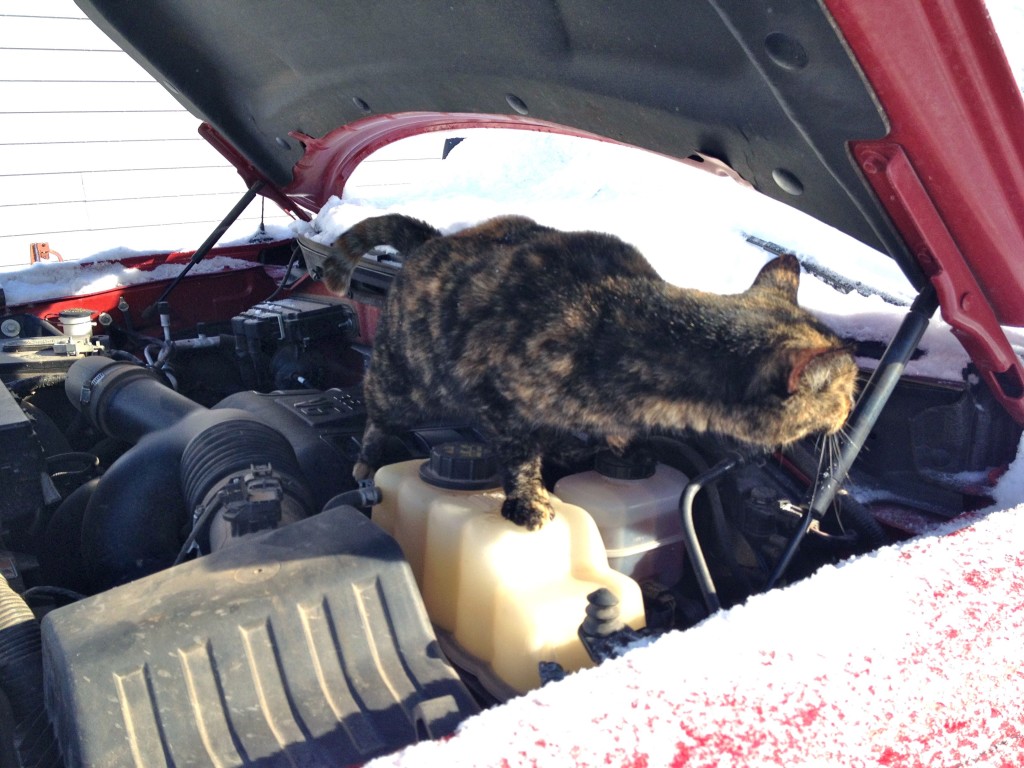 Why can't I keep a manly man around? I like my independence, but it would be really nice to have a manly man in my life. The dead-cat extrication would be the # 2 reason. I know what you are thinking is #1 and yes that goes without saying. Hanky Panky is always #1.
Here they are then ….. the top 3:
1. Hanky Panky     2. Dead Cats in the Motor  3. Backing the Trailer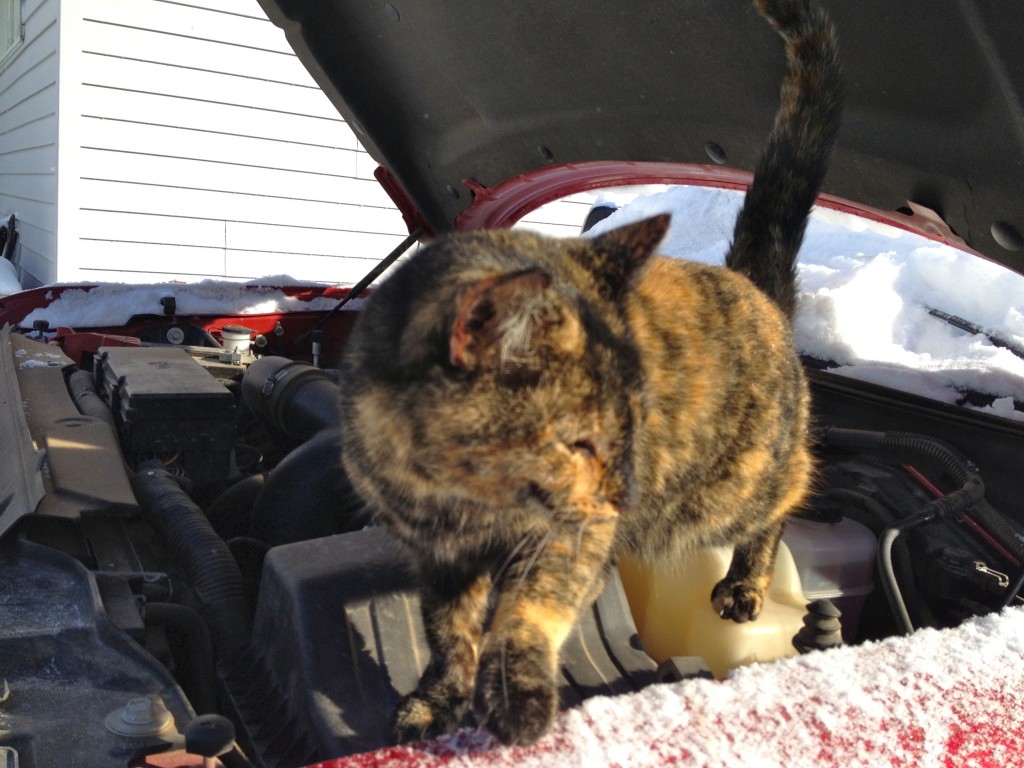 Feed sacks are a close 4th.
Anything I'm missing here?  Let me know.
Love,  Cowgirl Red   aka  Terah