Sometimes people are involved in competition with me and they aren't even aware of it. For instance, this guy Andy, at a recent Cattle Dog Clinic. I pulled up in my Subaru with my two dogs crated in the back.  Andy pulls up with his six dogs crated in the back of his truck and proceeds to let them out and they stay there. Really.  They stay there as they are told.  All day.  He can call them out one at a time as he needs them and put them back and ……. they stay there.  I don't like Andy anymore.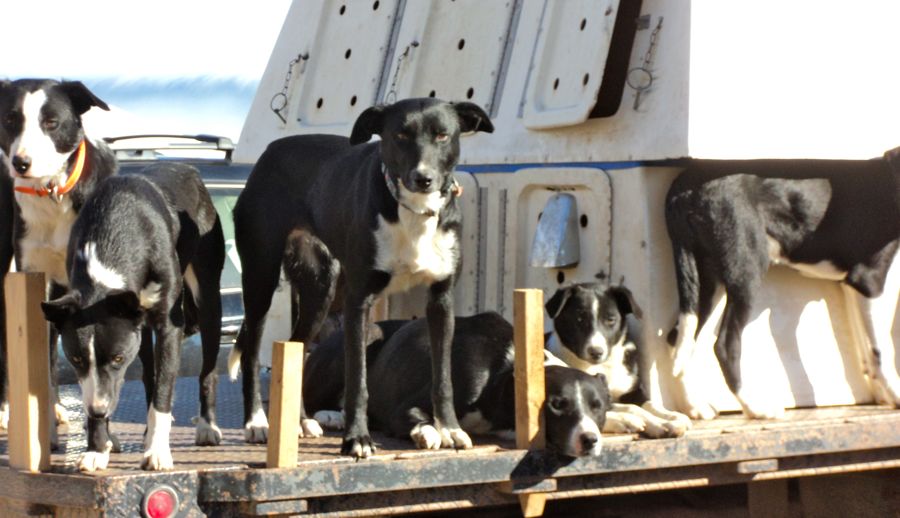 All I can think is "What a Show-Off".  (My definition of show-off:  anyone who's dogs are better trained than mine who obviously puts more time and dedication into it and I am immediately plotting how to one-up them and get the attention back on me where it belongs)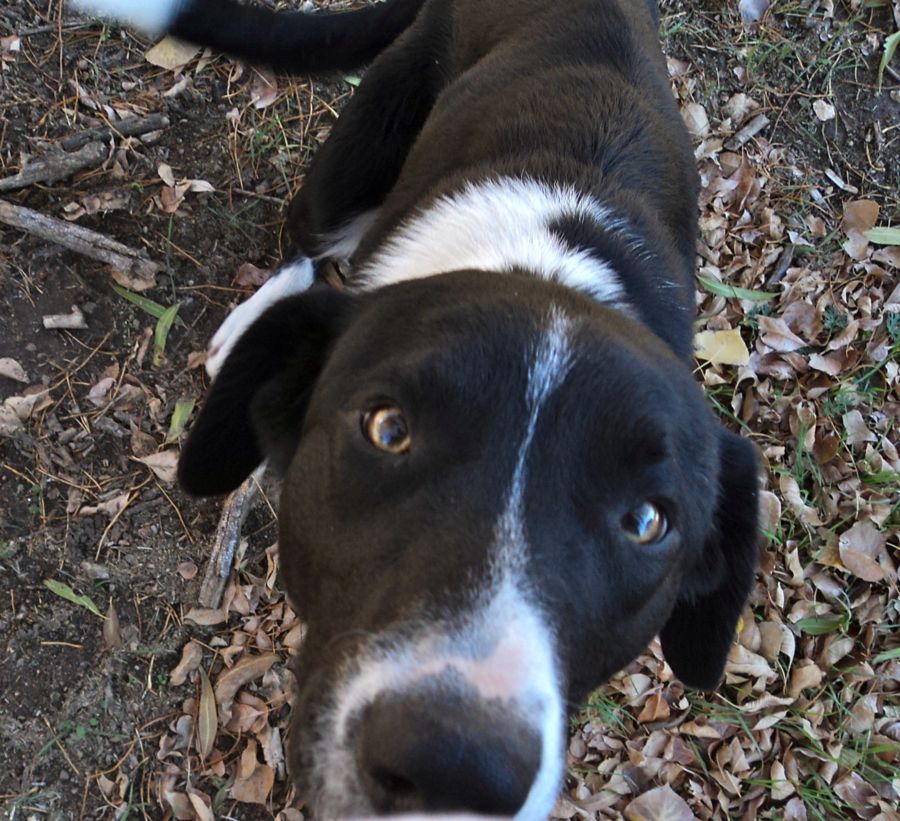 Ace, are you listening?  Did you catch the part ……..  THEY STAY THERE ?  I didn't think so. They don't need leashes and they know their names. Didn't catch that either did you?
In Ace's defense, however, it's not his fault.  His prime training time last summer was bypassed because his trainer (me) couldn't stand the 105 degree temperatures and she lost her motivation.  I don't know what my excuse is now that it's winter. I am determined not to be humiliated by Andy and his dogs again so we must get busy. See, Andy doesn't even know we're in competition. That's the beauty of it. We plot our revenge in secret.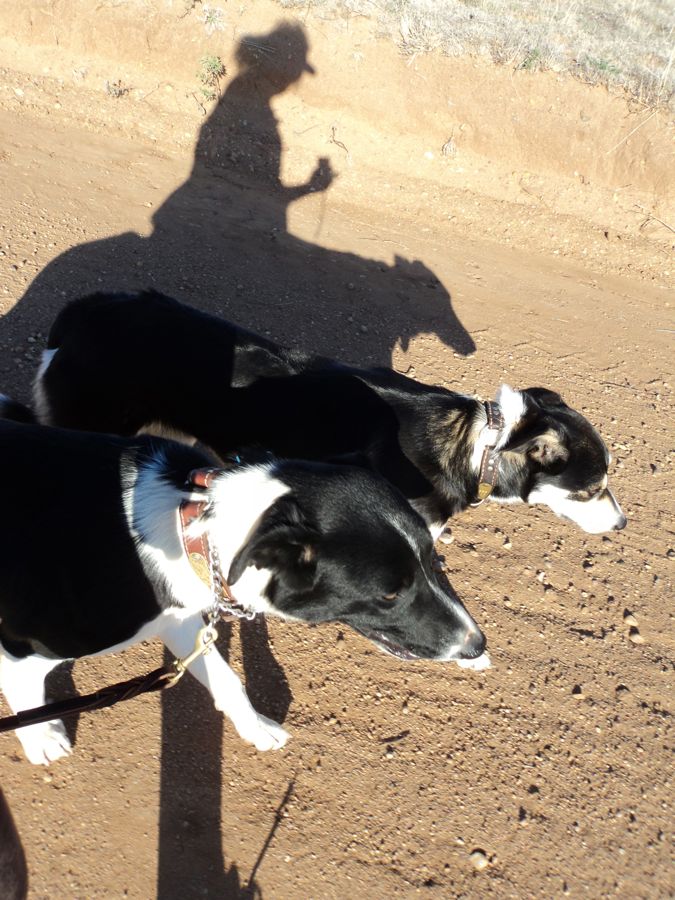 We start with daily walks for Ace to learn to heel and walk on a loose leash by my side. That's easy enough.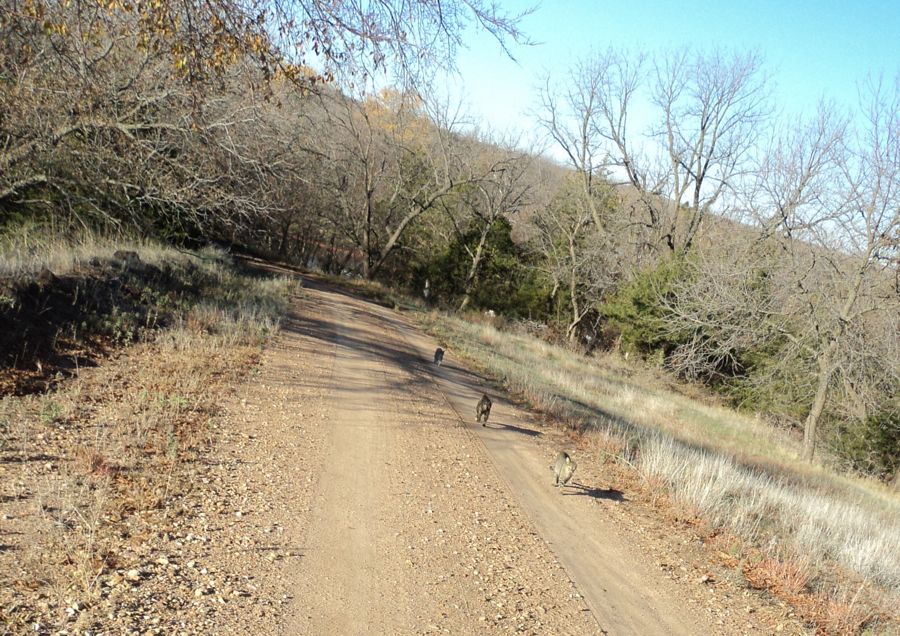 Then it's time to call in my secret weapons. (so to speak) I don't really call them.
They practice their own personal policy of "No Cat Left Behind".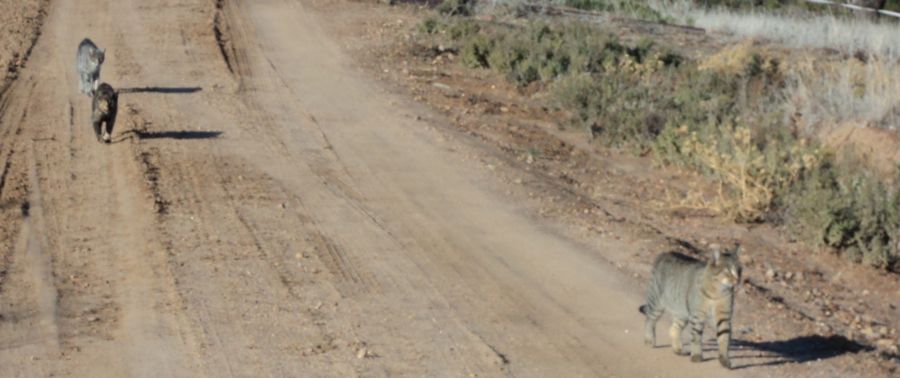 I have these secret training tools that no one else has. (At least I don't think so or someone would have mentioned it by now)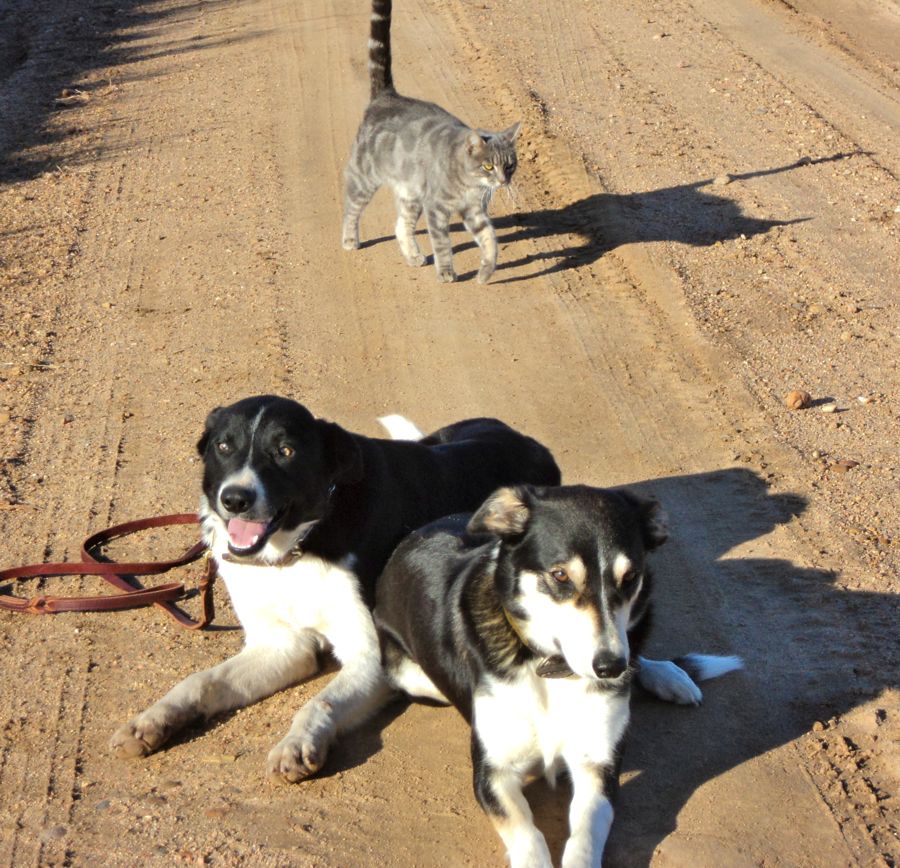 We practice the "Down" and "Stay" command with Puncher as the "Mean Ol' School Marm'"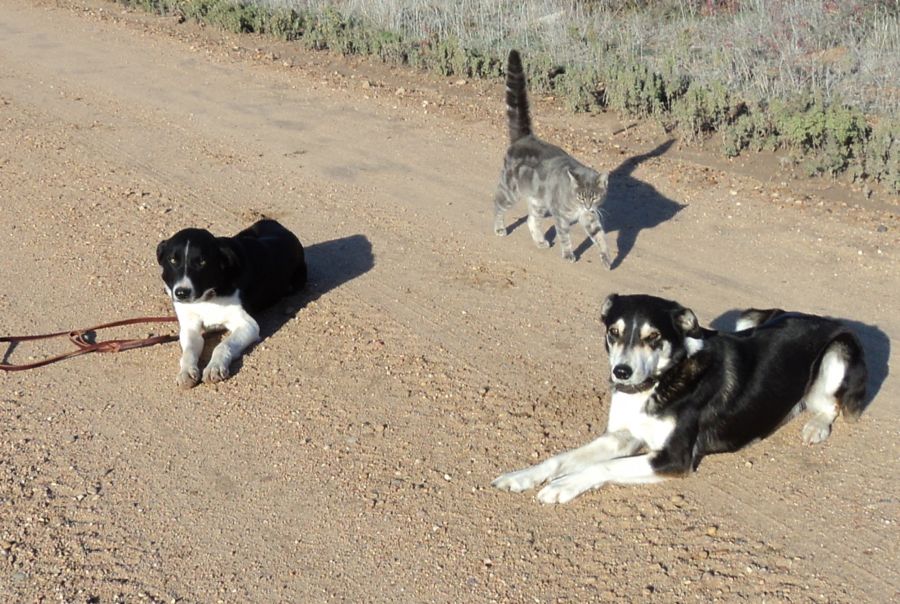 It seems logical to me that he must be able to stay on the ground before he can stay in the truck. Right?
Puncher is nonplussed.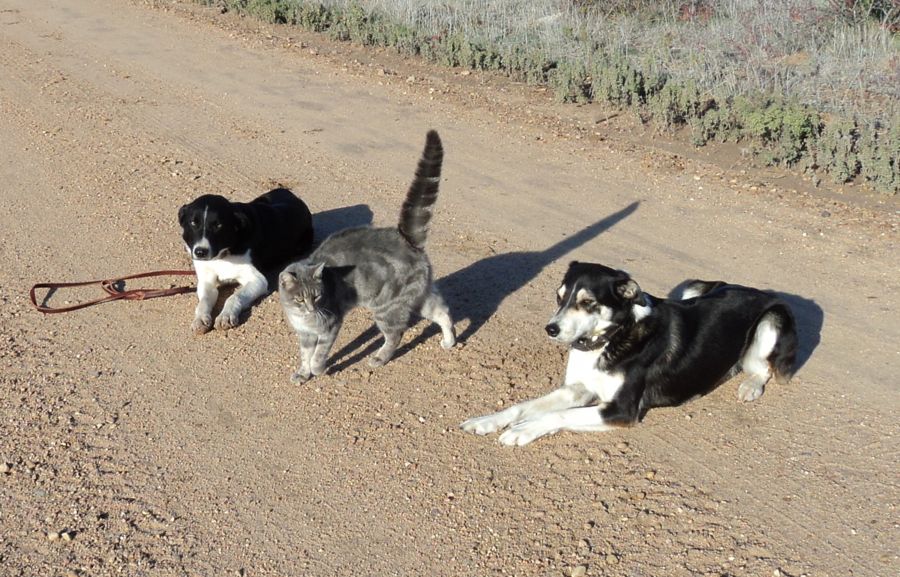 I train all my dogs to ignore cats. That is one thing I can do. Really. They are so desensitized to cats by now it's like they don't exist.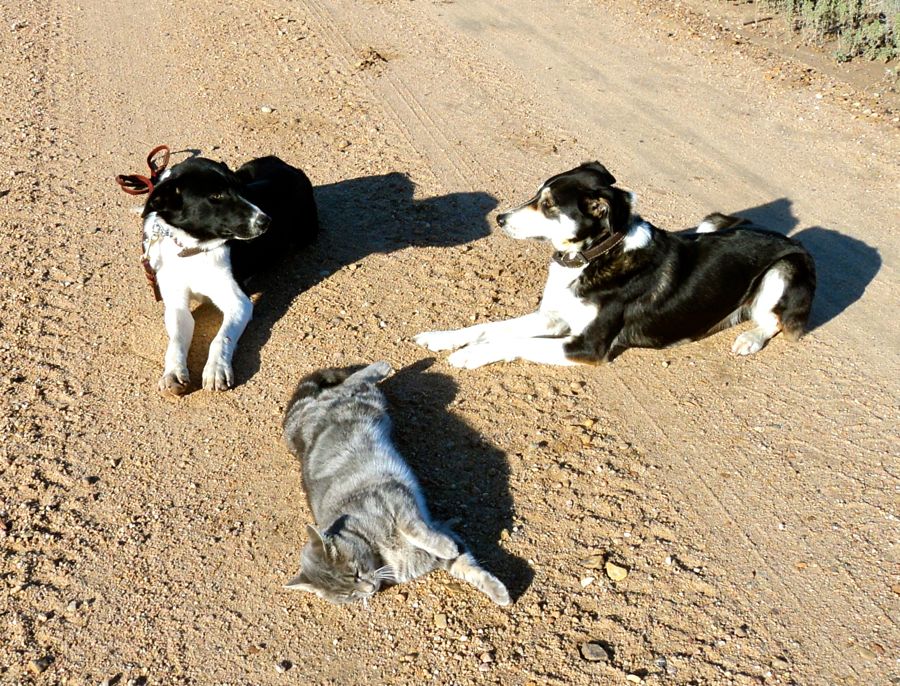 "Cat?  What cat?"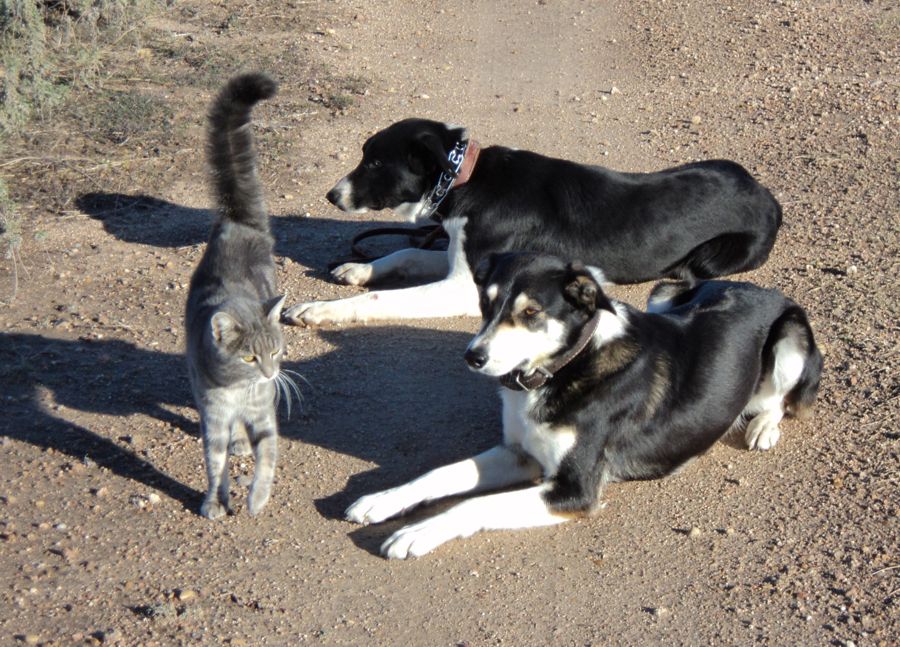 I don't know what goes on when I'm not around. I can only imagine.  But in my presence, cats are something to be ignored.  I suppose this is pay-back time for Grey Kitty though. She's kind of "In Your Face" with her attitude.  I suspect she has been privately chased up one too many trees when I'm not there. This is the kitty-equivalent of sticking out your tongue.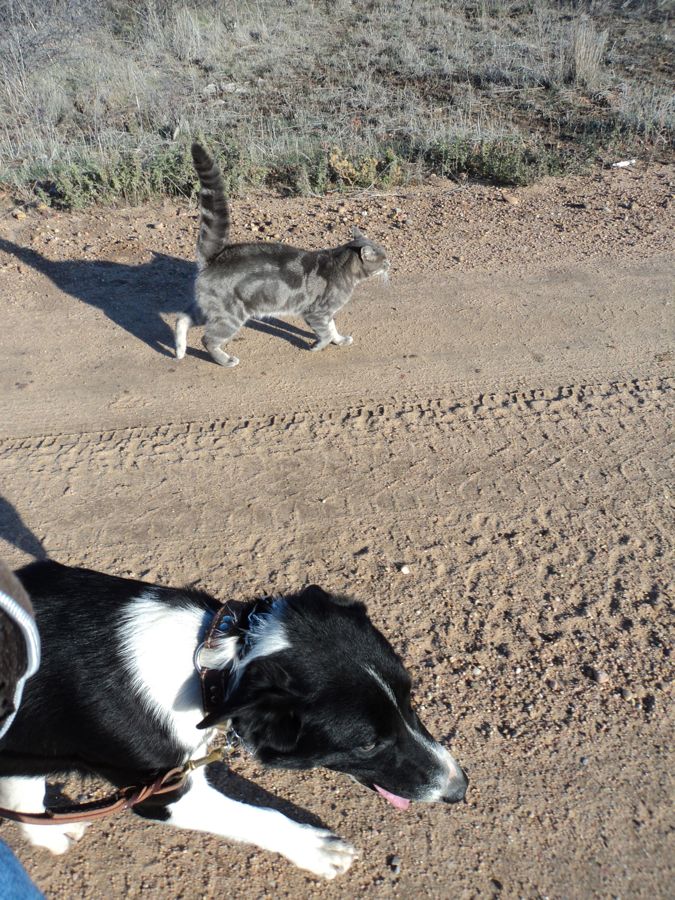 Anyway,  Ace continues to practice his manners and obedience. Because, I will not be embarrassed again.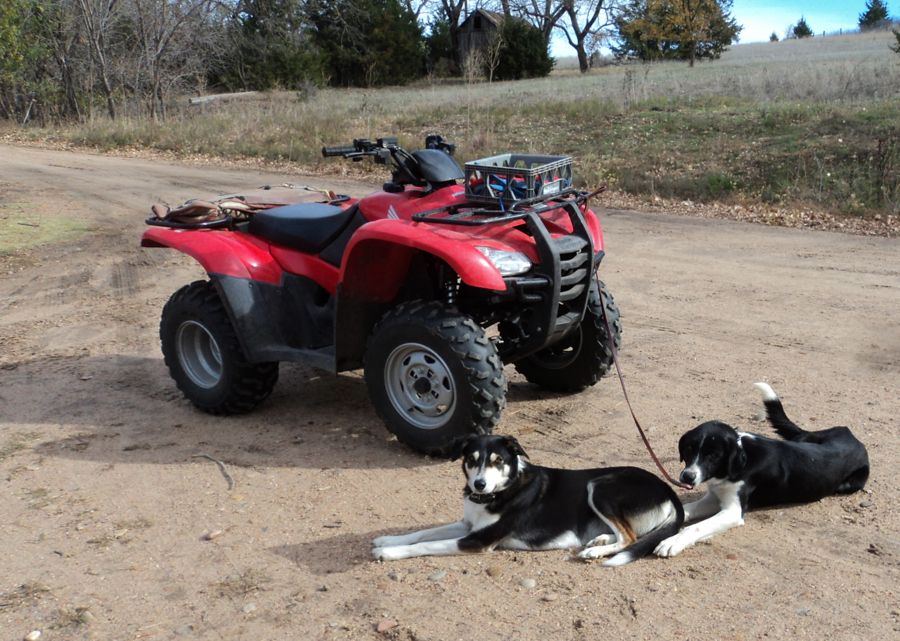 I can win this secret competition with Andy. With a little hard work and determination.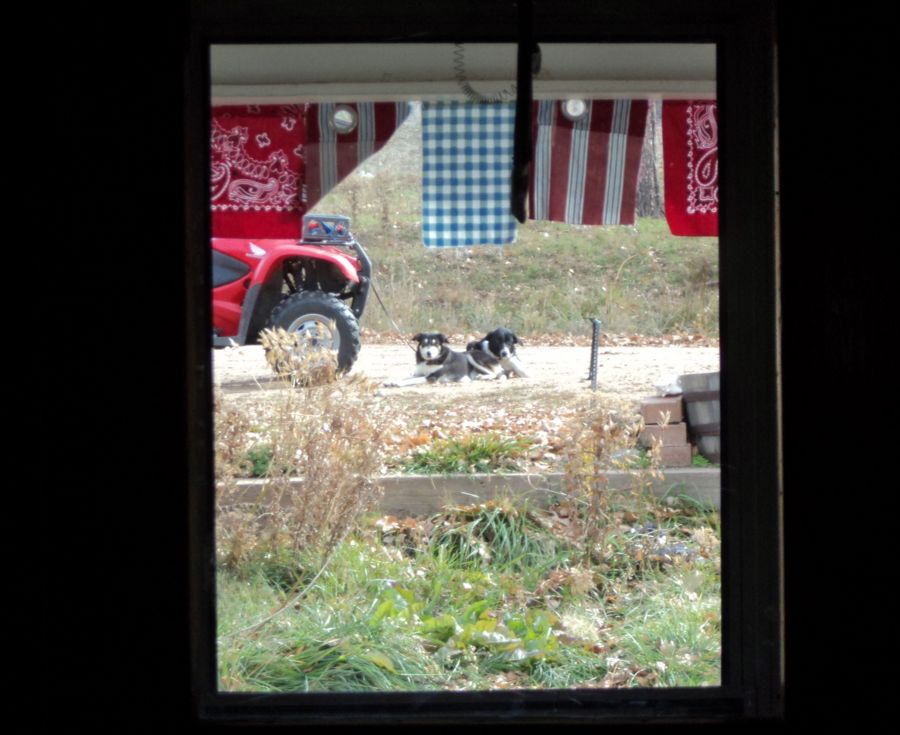 Plus, if all else fails,  I have a secret weapon. And I will use it if I have to.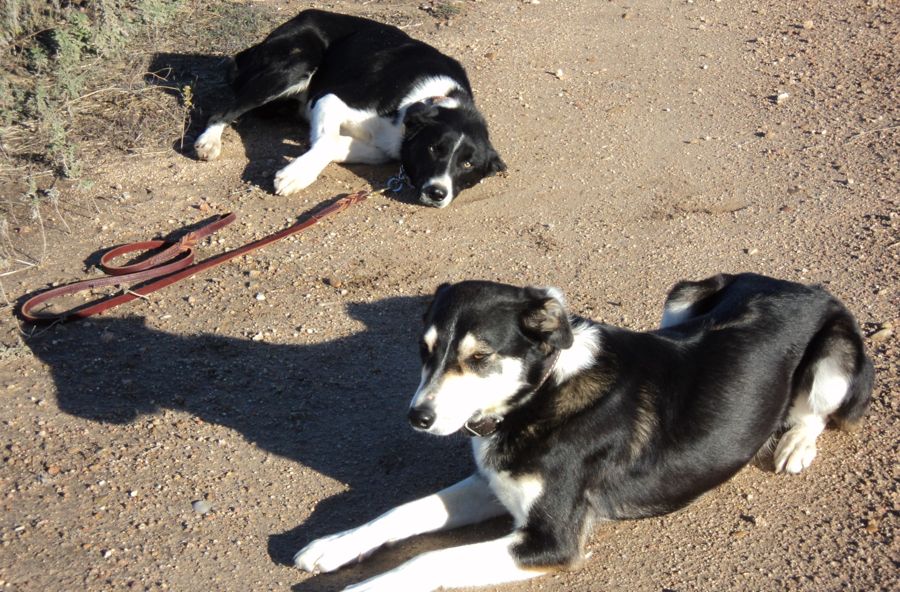 I wonder if Andy's stinkin' dogs would stay on the stinkin' truck if I threw a cat in the middle of them? *****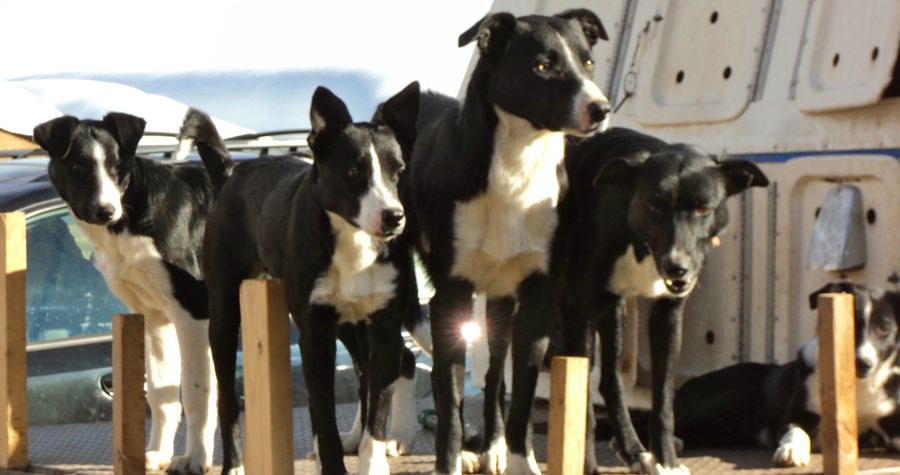 Game on.
Love,  Cowgirl Red   aka  Terah
P.S.  **  THAT IS A JOKE ABOUT THROWING THE CAT ***  I would never do that.
P.S.S.  Andy is a friend of mine who trains some AWESOME dogs. (At least we used to be friends 🙂 )
Other posts you will xoxoxo
Cooling our Jets      Ralph and Sam