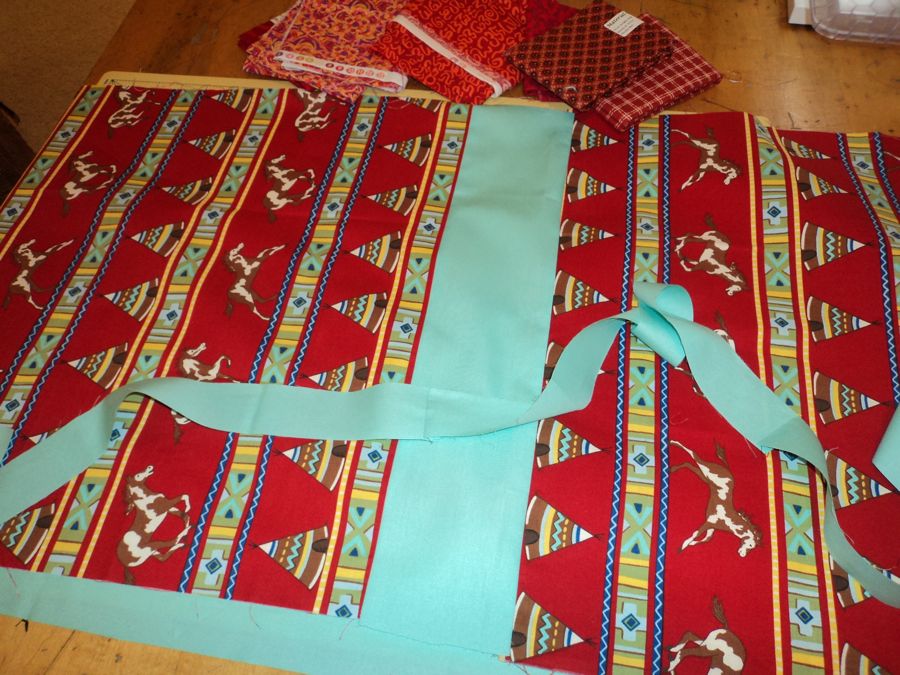 I bought these two fat quarters in Salt Lake City last summer.
Anything with a Paint Horse on it is instantly mine.
I'm just glad this time it was only $6.00 worth of fabric.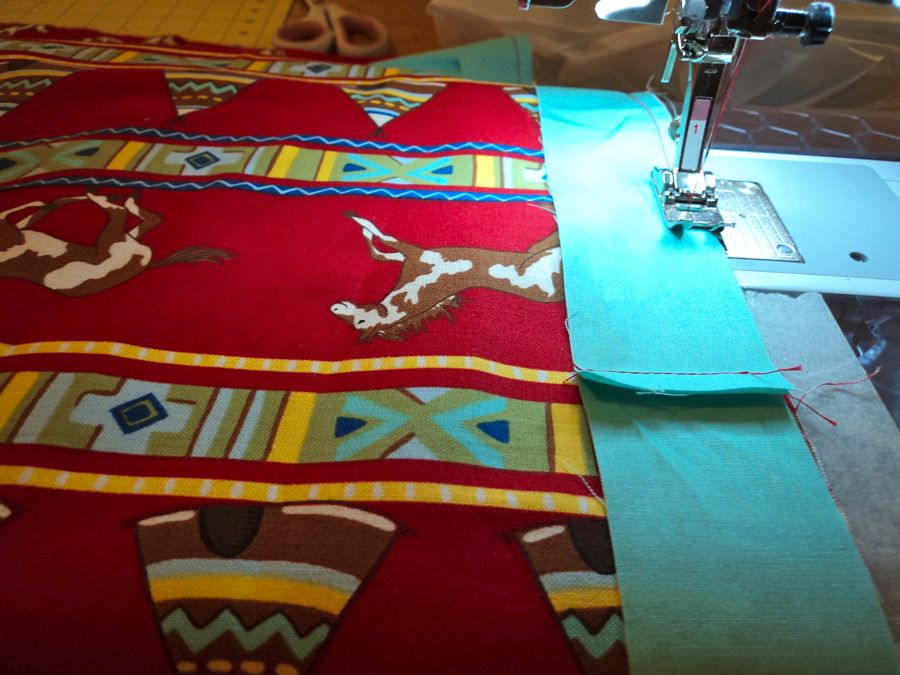 It was speaking to me……  "Pillow Time"
A nice little afternoon project on Thanksgiving weekend.
"OK guys, I'm going upstairs to work (hide) in my studio for awhile."
Actually that was said to an empty house. Everyone had already fled in an attempt at self preservation.
We all have reason to give thanks.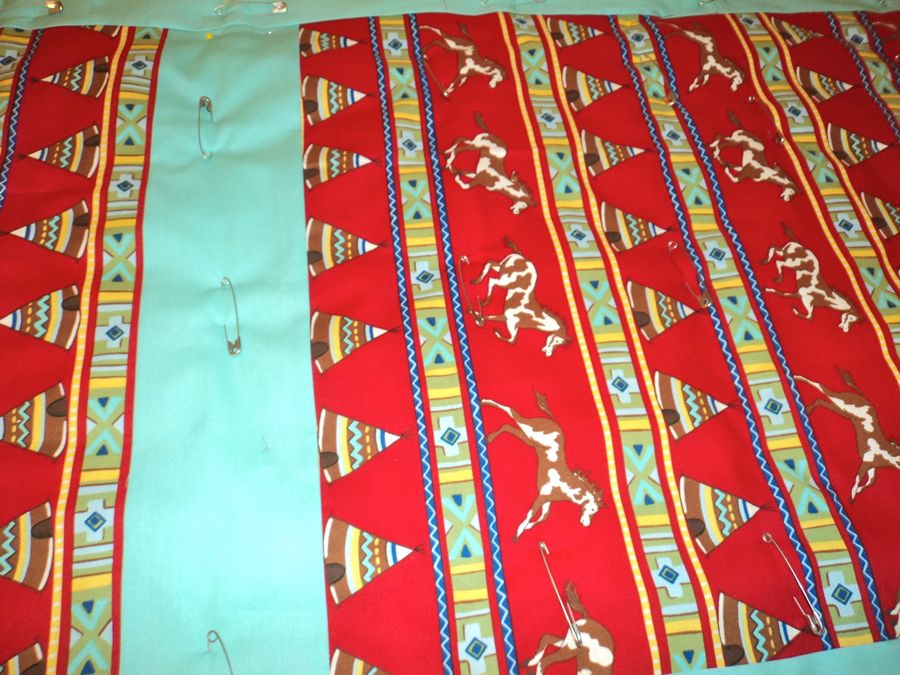 I digress.  My pilllows are 20X20 which is the perfect size canvas for practicing my art.
  I'm learning so much from watching videos and reading books about free motion quilting.
Today was about using safety pins instead of straight pins to pin-baste the quilt "sandwich".
I will say this about safety pins ……  much less painful.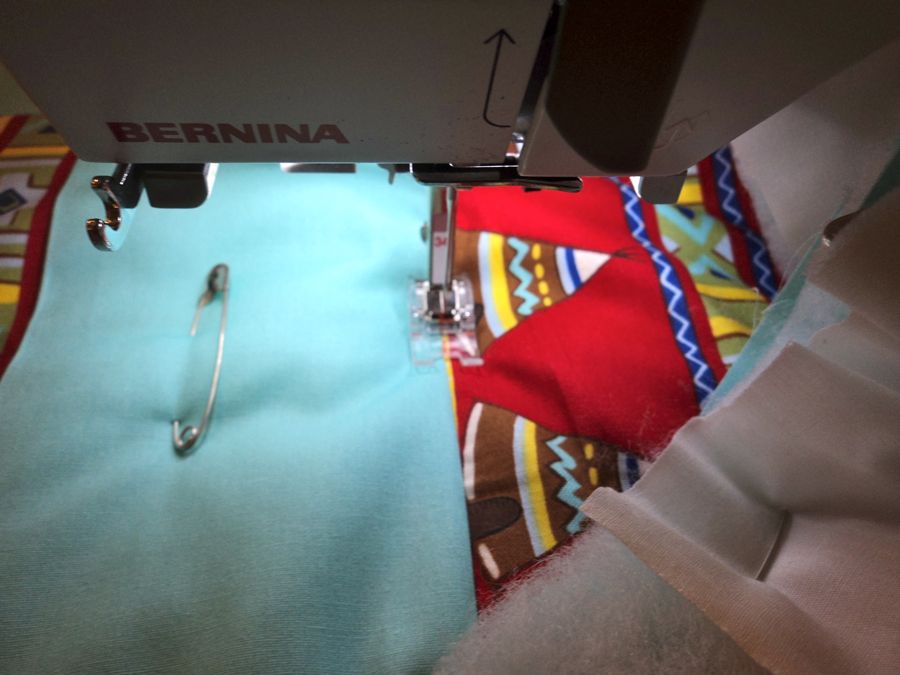 Another lesson learned is about batting. Yes, there is a difference.  A HUGE difference.
This will be my last project with polyester batting. It's too slippery and too puffy. I don't like synthetic fibers. But it's all I can buy locally. I will be stocking up on cotton batting from the internet and do it consciously.
You know what I mean (don't you?)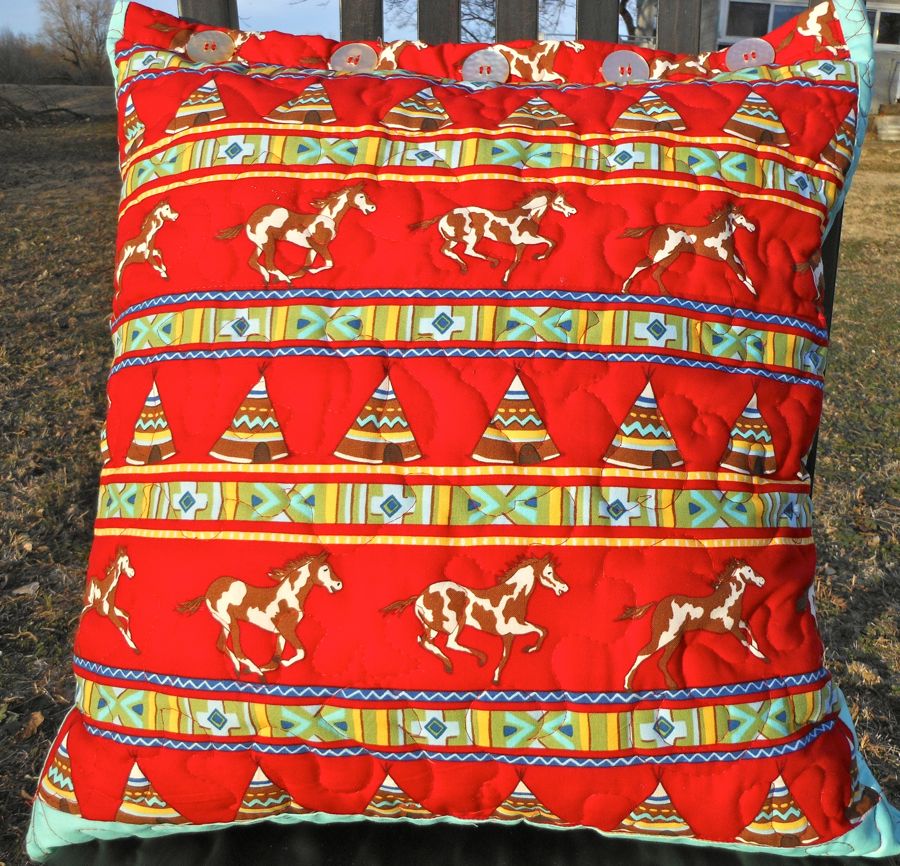 This was fun because of the fabric. All my favorite colors and favorite things.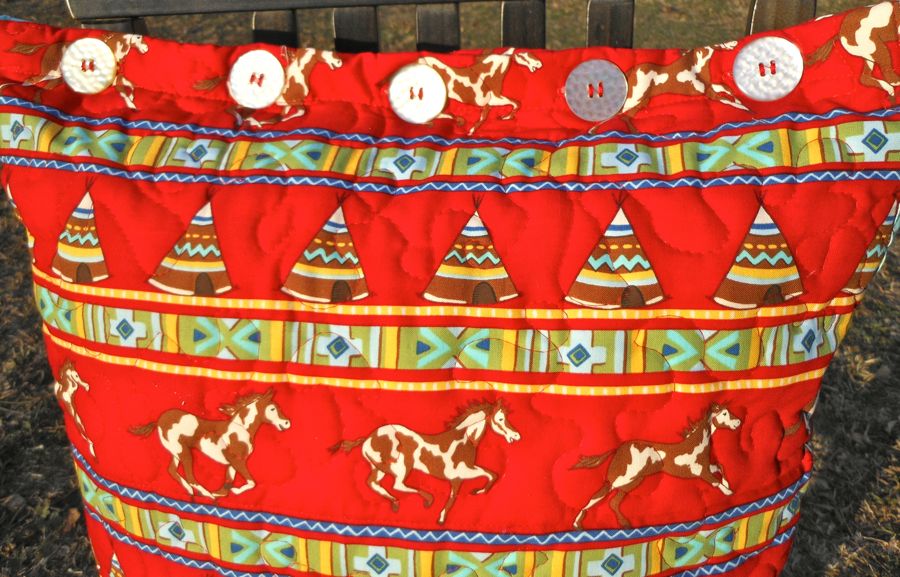 Vintage button closures at the top let the cover slip off for machine washing.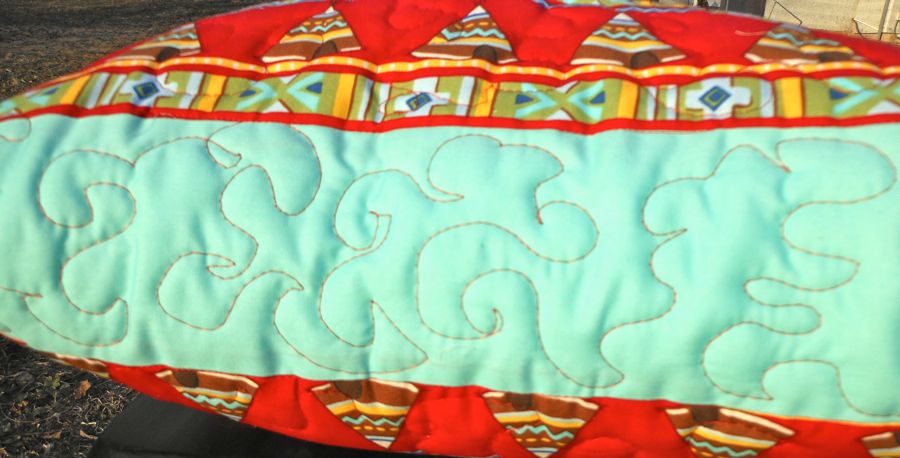 Some detail of the turquoise framing.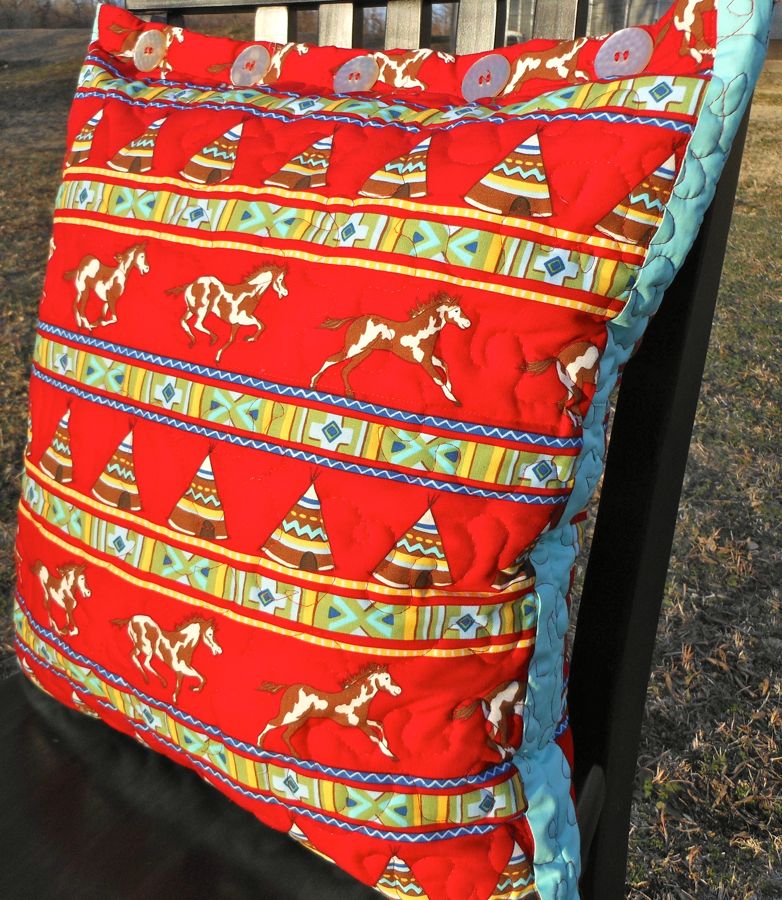 This pillow is for sale for $50. It measures 20 X 20.
Shipping will probably be around $5.00.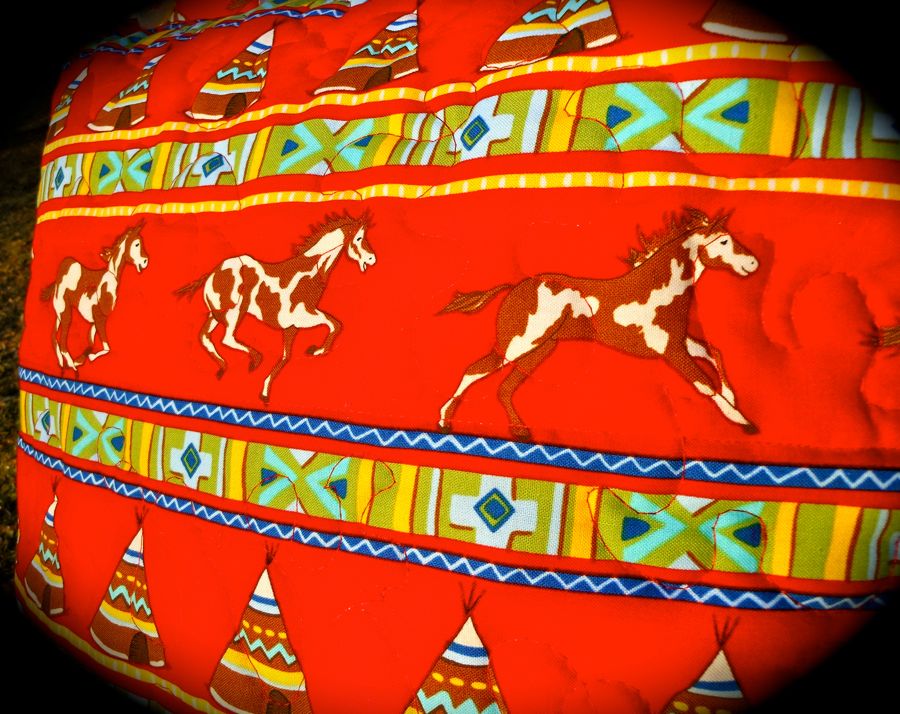 I just noticed the Paint Horses are all marked differently. Like in real life.
Love,  Cowgirl Red    aka   Terah
Other posts you will xoxoxo