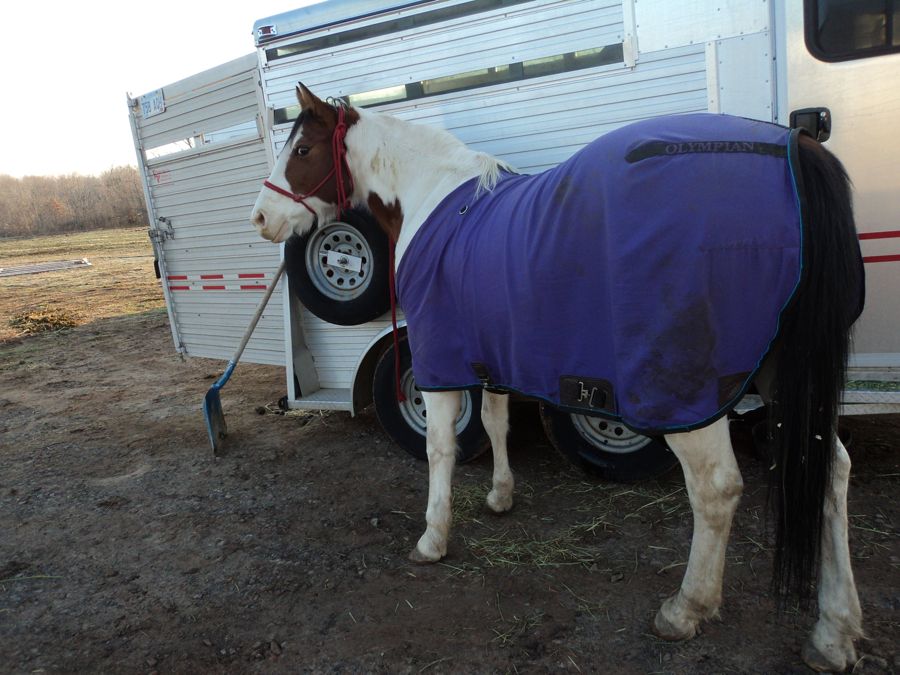 I've been traveling with Paint a little bit this winter. We haven't really had a "winter" to speak of. That's why I get to travel so much. No snow, no ice, no cold weather. Let's hear it for global warming!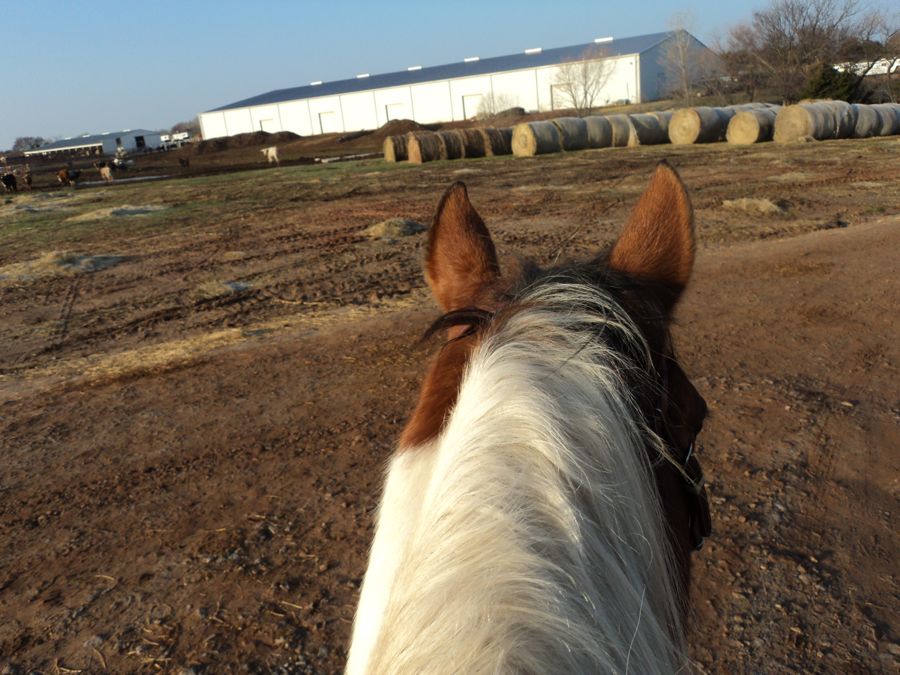 Puncher, Paint and I have been slipping down to Oklahoma to some Ranch Sortings on the weekends. Puncher stays the nights with me in the hotels (sometimes I have to sneak her in). But,during the competitions, I make her a comfy little home in the trailer. She's a good sport about it. Her glory days of competitions are coming soon and she won't have to share the limelight with a dumb ol' horse.   She's such good company in the truck and in the hotel I can't imagine going without her. She's even digging the elevator ride at the hotel in Stillwater.  During breaks I get her out and throw the frisbee and play. I'll even bring her a hamburger or two. She doesn't exactly love it, though.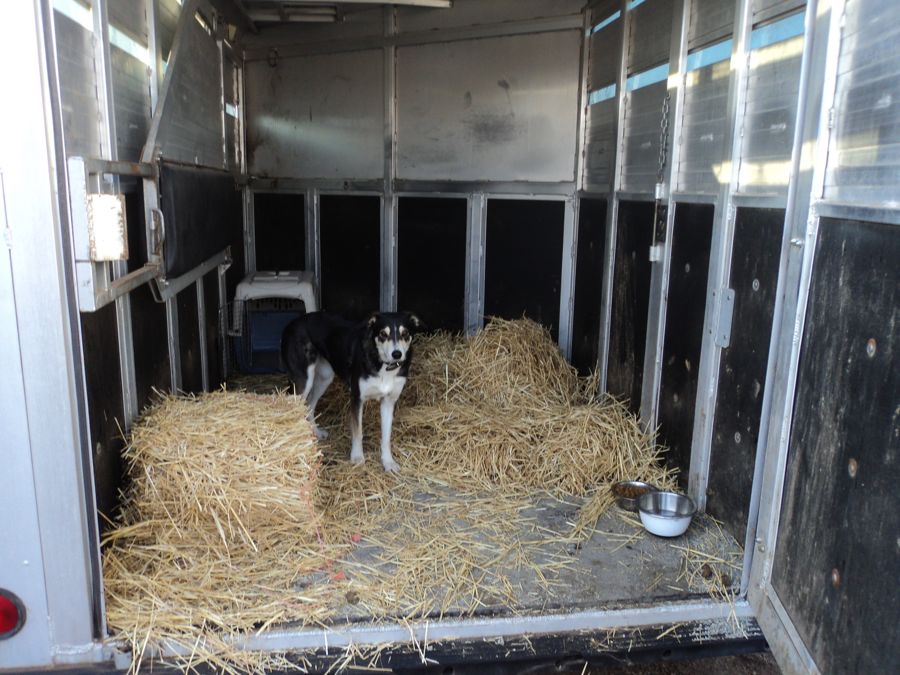 Paint ,on the other hand, is like traveling with a rock star.  He gathers a crowd of fans where ever he goes.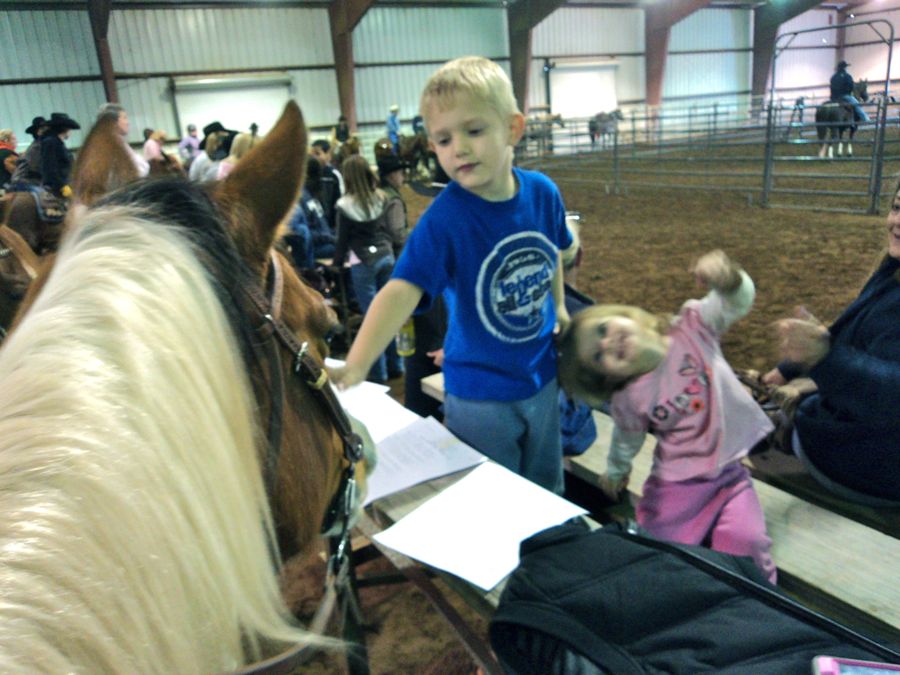 He is a kid magnet. Wherever we go the kids always flock to him.  They love to pet him and love on him. He eats it up.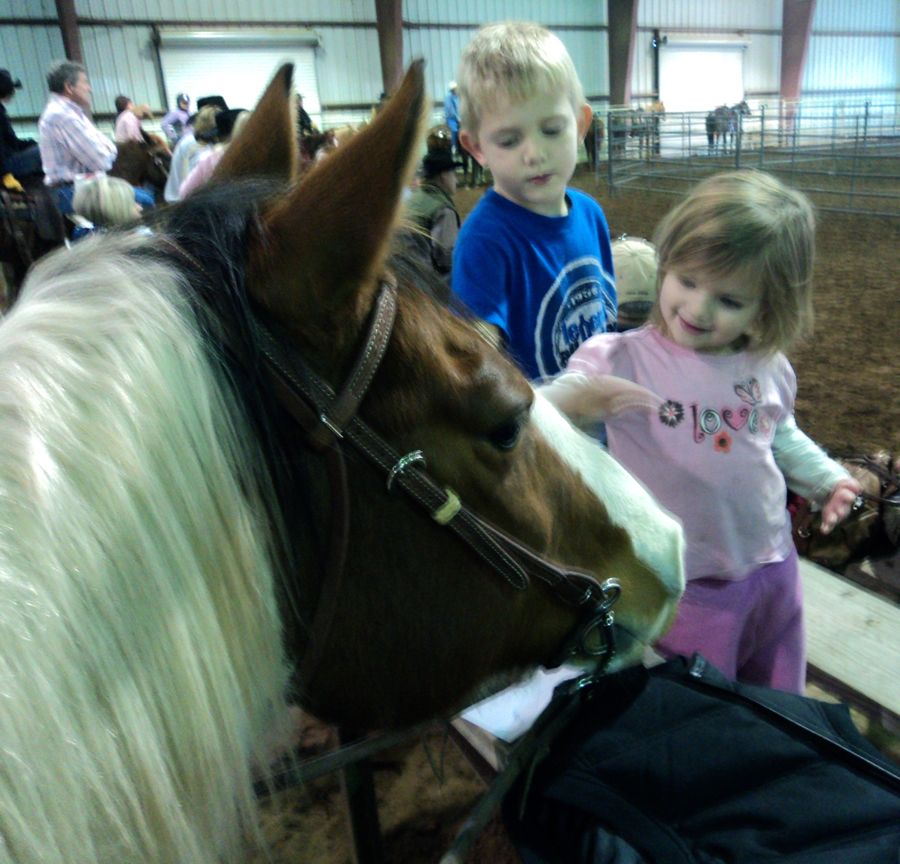 He cannot get enough affection. Just like a big spotted dog. Mostly he wants to see what they have in their hands.
"Pet me!  Pet me!" (Feed me! Feed me!)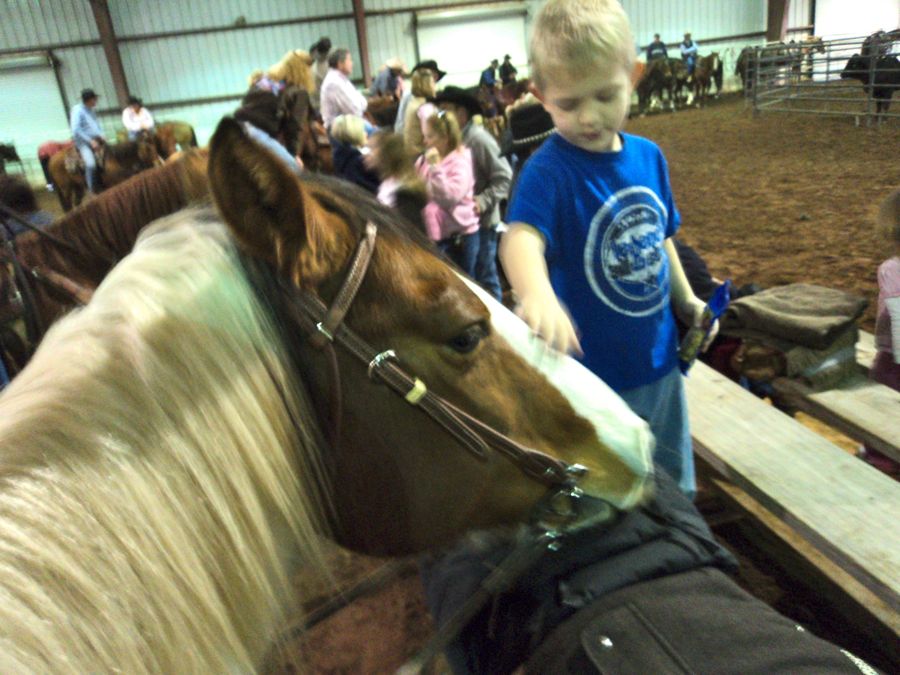 He will keep nosing them so they won't stop. Then he searches the pockets of their dad's coat.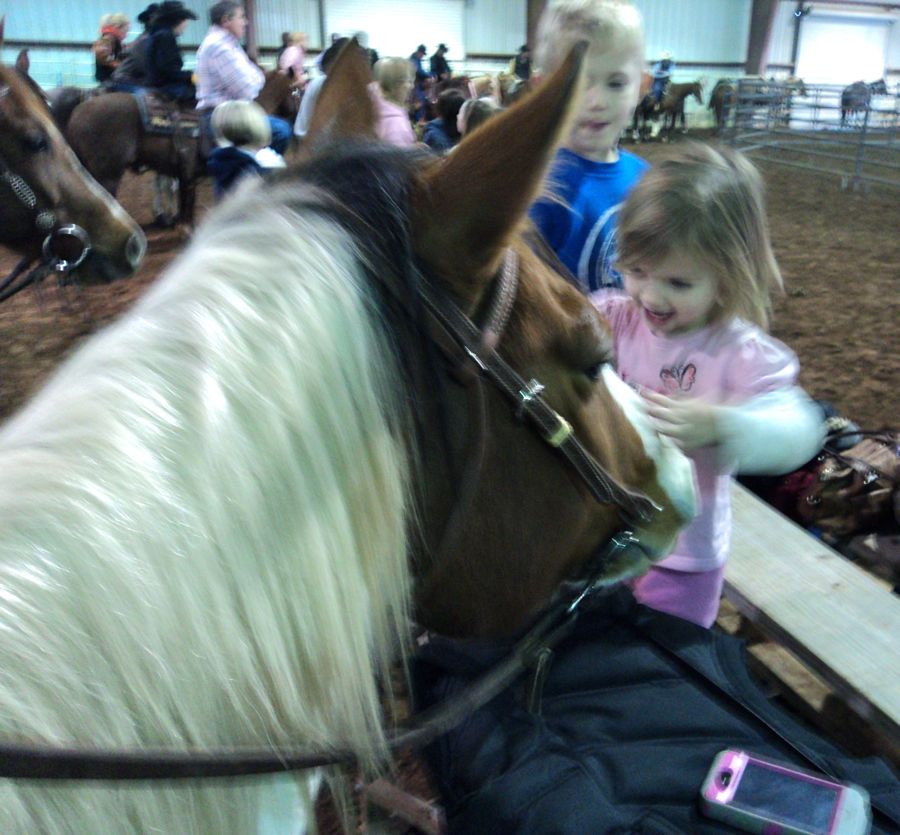 Paint is like traveling with a big, overly friendly, spotted dog.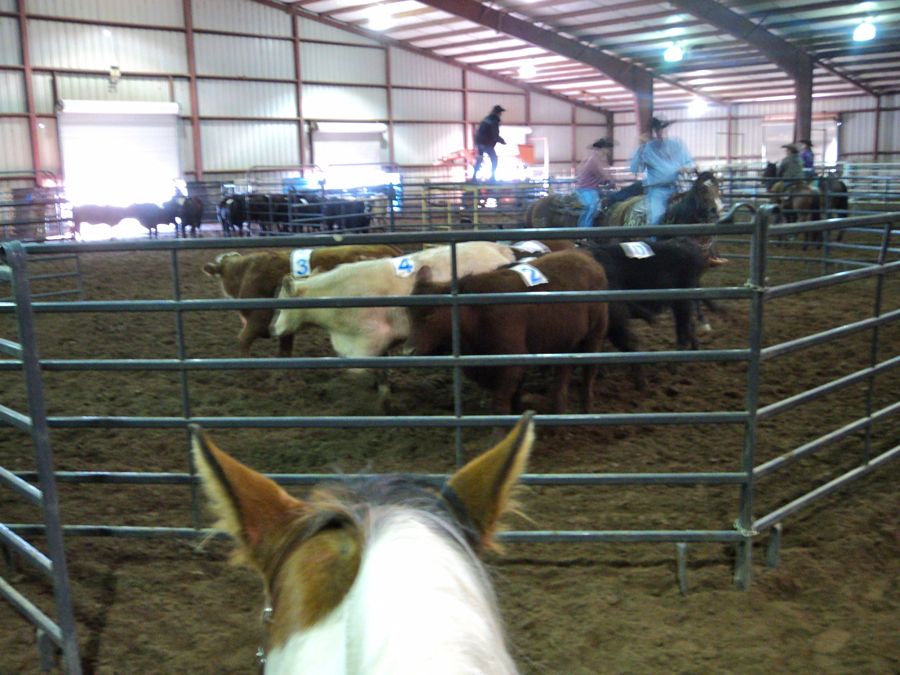 He will stand for hours, quietly waiting his turn.  Sometimes I have to wake him up.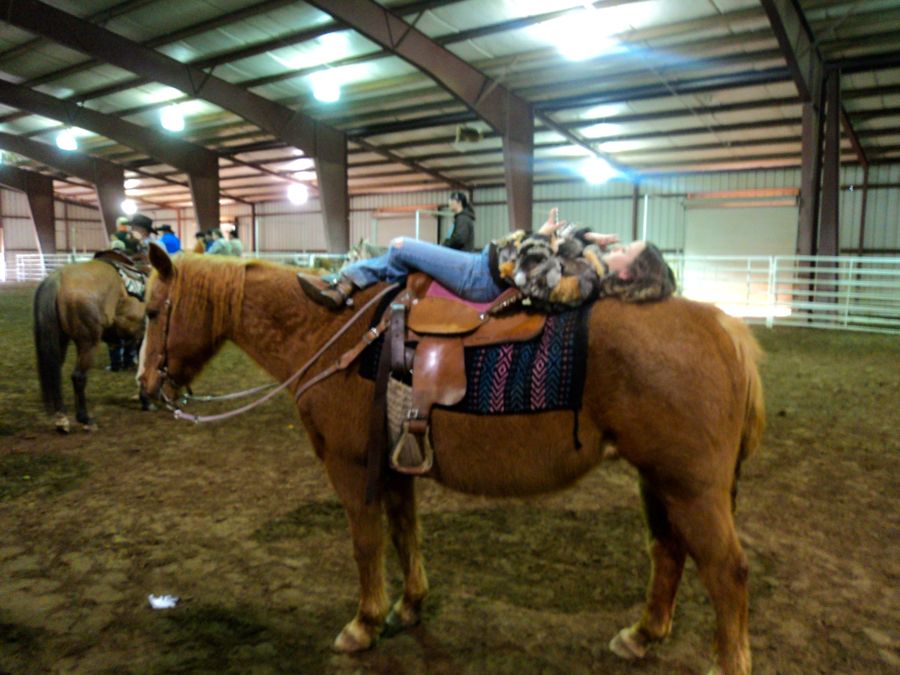 Paint may be broke, but he's not this broke.  I could not lay down and take a nap on him while texting my friends. There is not enough yoga in the world to get me that balanced, flexible and relaxed.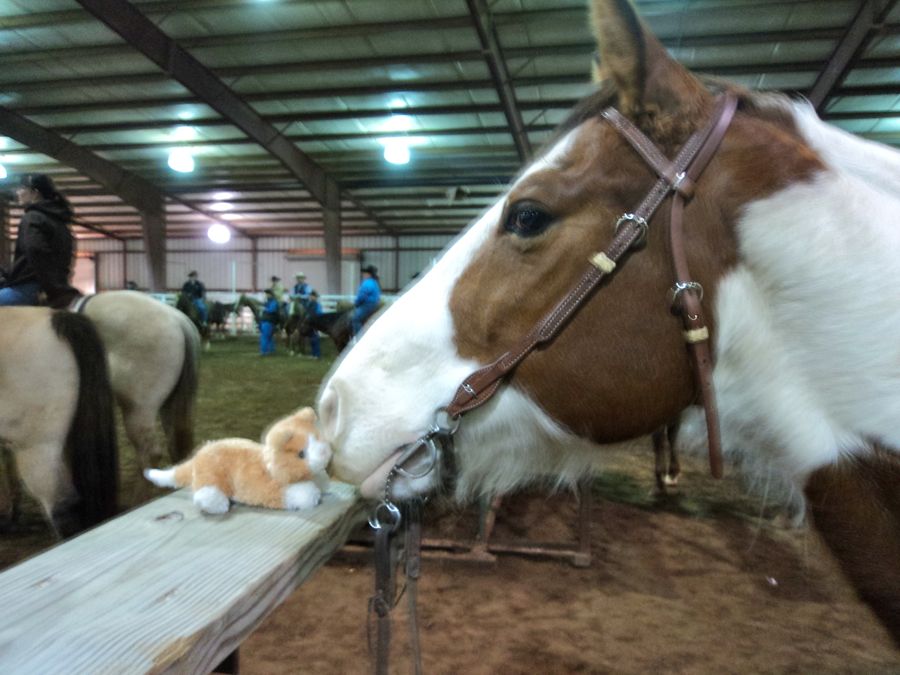 Hello Kitty!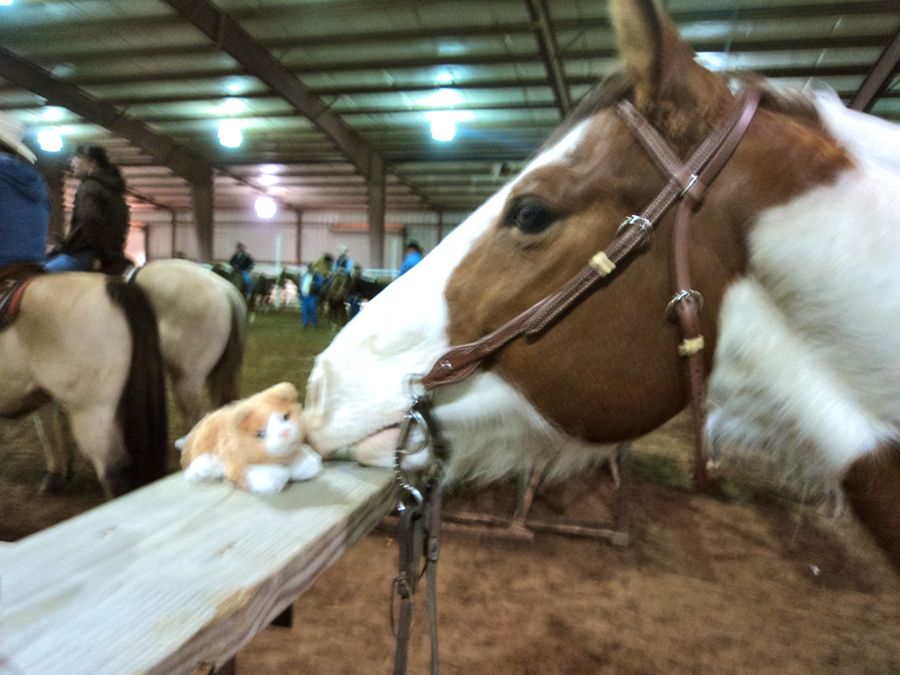 Are you real?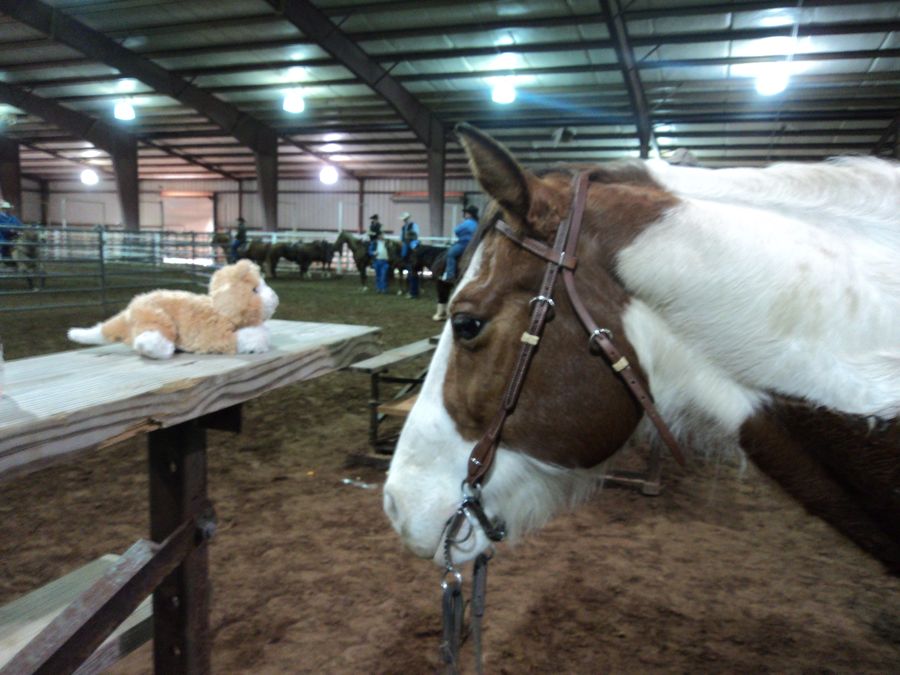 If it 'meowed' right now we might have a problem.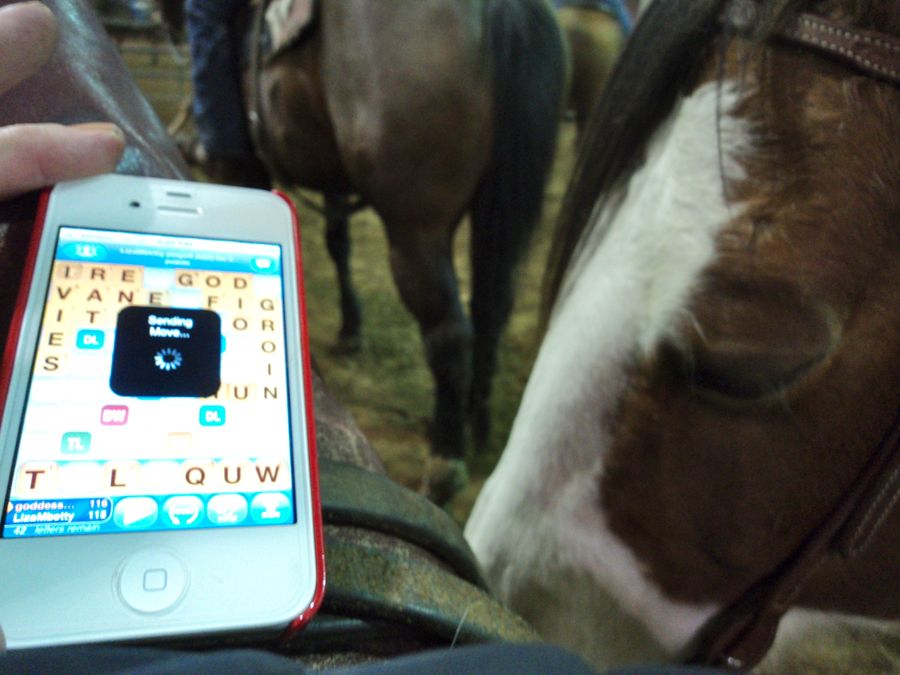 I had to get off ands take several a breaks in the bleachers to play a few rounds of Words with Friends. My ass and his back needed a rest.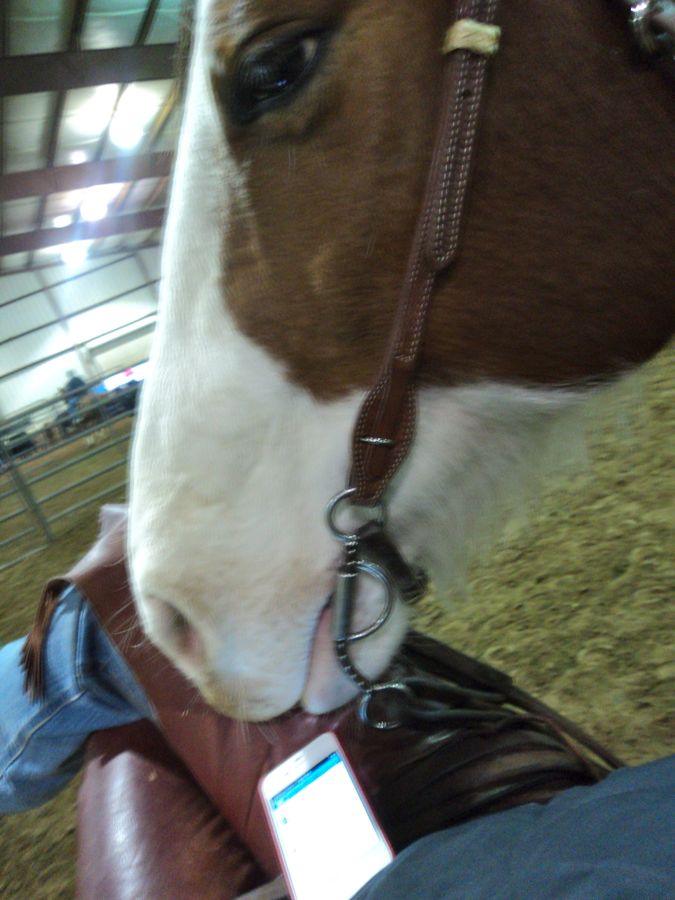 Paint got so tired at one point he had to rest his little head on my lap. Or maybe he just wanted to call his mother.
 We started at 8AM and went until 9PM. I hollered whoa before it was over. My bones couldn't take anymore.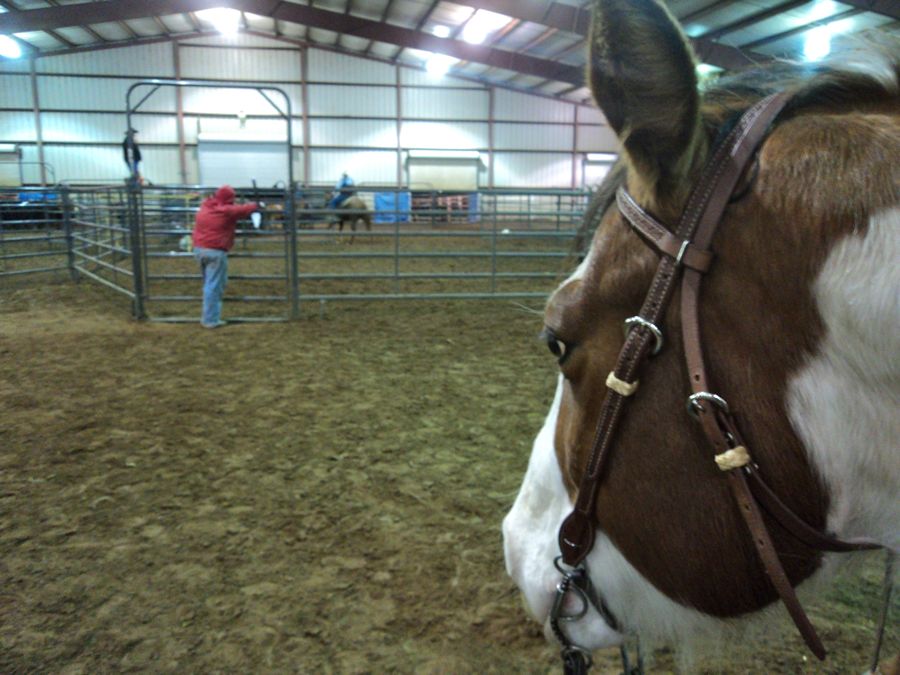 It was a successful day. Made lots of new friends. Won a little money with some 2nd places and 3rd places. No buckles this trip, but we are in the running for a saddle in the "Masters" (geezers) class. Yes they have a class for AARP members, of which I qualify! Finally the up side to being a woman of a certain age!
The other up side ….. having two traveling buddies and getting to live the dream.
Love,  Cowgirl Red     …..    Paint and Puncher
P.S. A question to ponder ….. Do you think a horse with Paint's friendly (goofy) personality is a result of nature or nurture?  or both?  I wonder.
Other posts you might like:
Every Dog Has Her Day     What Are We Waiting For