Since the "Blizzard of Oz" I look at thinks in terms of B.B. and A.B. Before Blizzard and After Blizzard.  This blog post is in the B.B. category. Definitely B.B. I was working on it with the "B" hit.  During the "B" I was busy looking for my pony so I didn't finish it …. until A.B.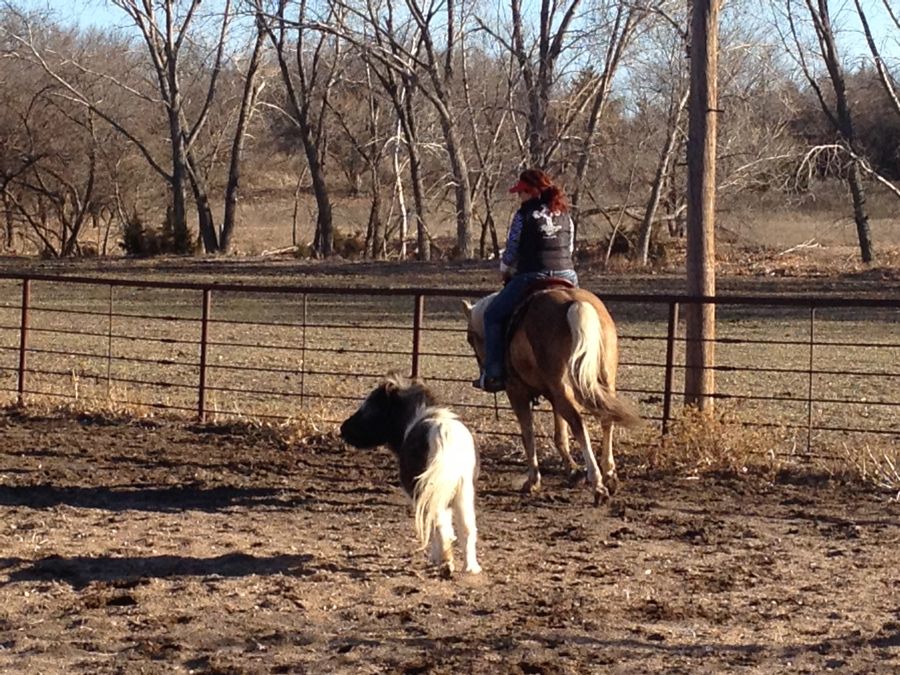 One afternoon, in the time of B.B., I was loping my horse and simultaneously laughing at my pony. T.H. drove up, temporarily breaking his vow of silence , and said  "Why don't you ride over to the cattle pens and help me work some steers?"
 That's not really a question. You get that…. right?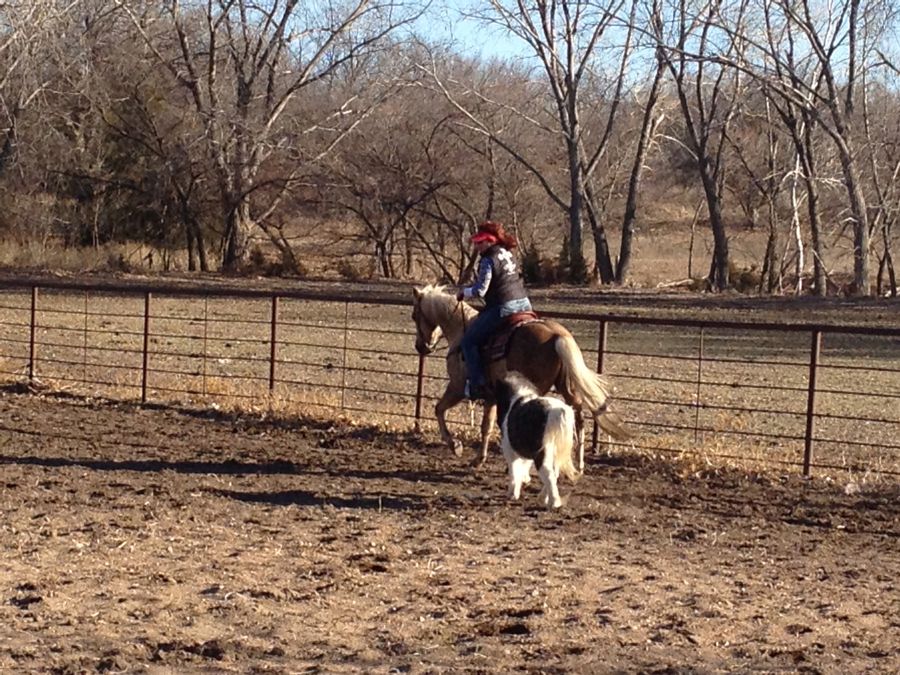 "OK" I said in my head. "But I'm bringing my pony".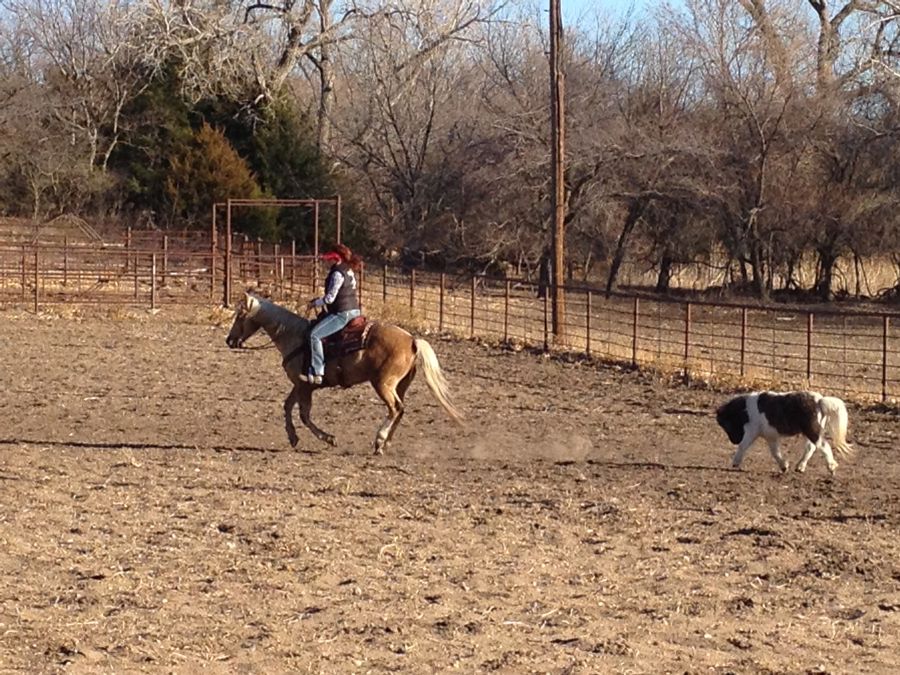 It's about time she learned some useful skills besides chasing the dogs out of the arena. Plus now I'll have someone to talk to when I get over there.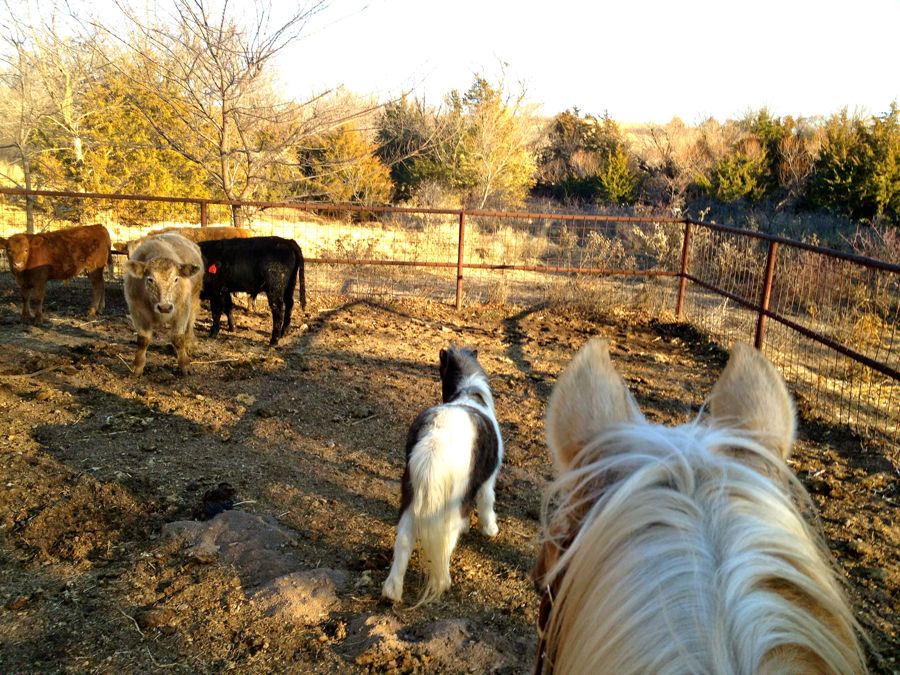 Turns out …. my pony didn't have to learn anything.
She already  IS a "Cow Pony".      Literally.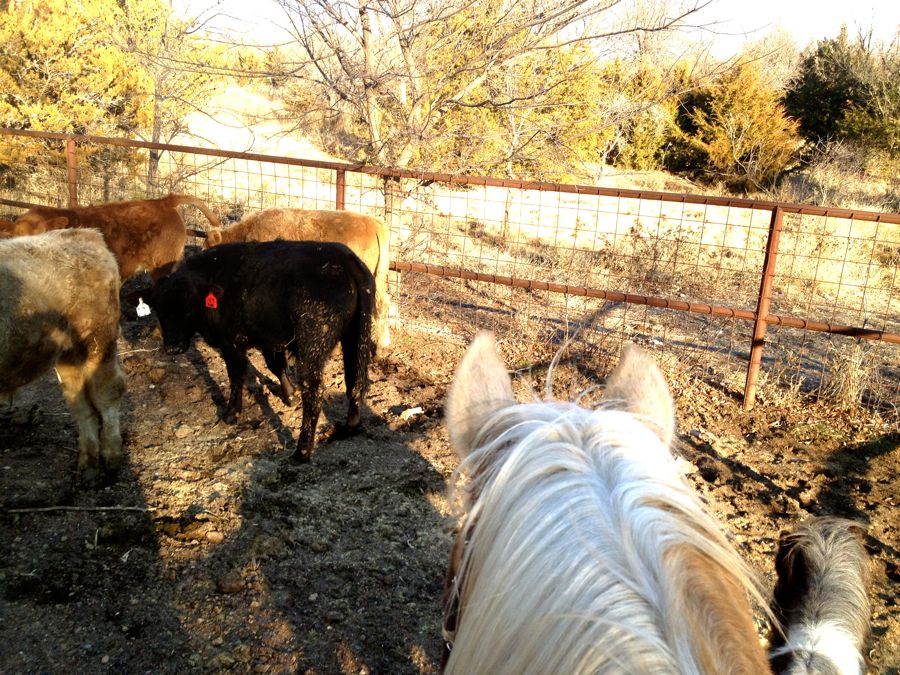 She already knows how to work cows.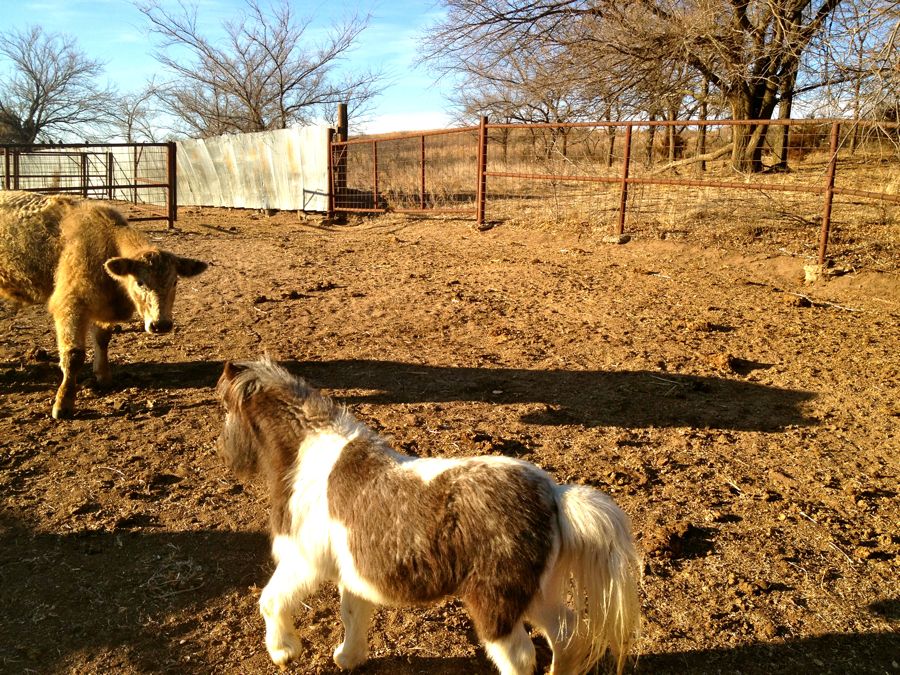 She was born a "Cow Pony".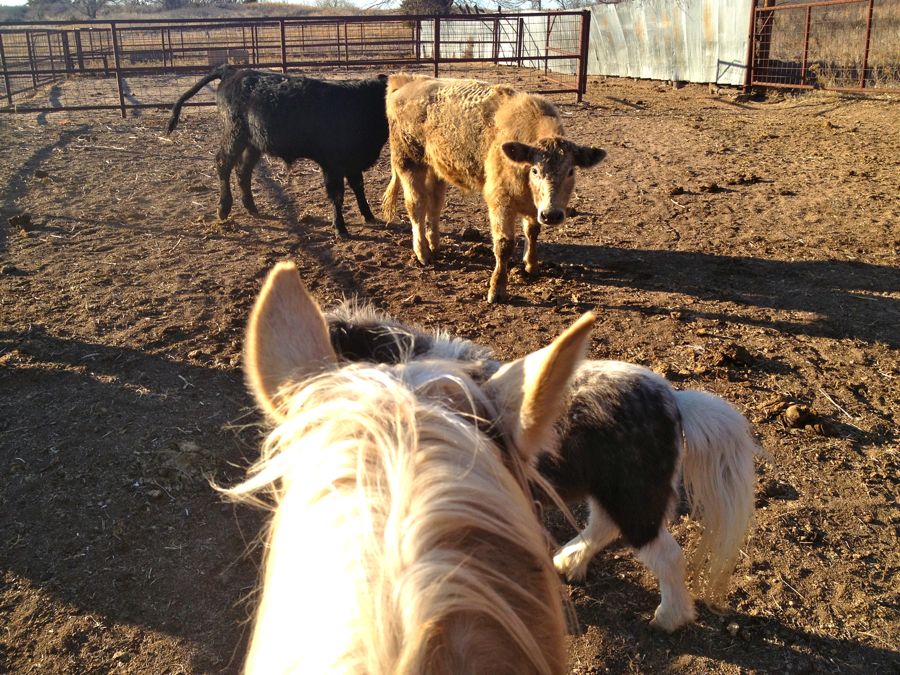 Playboy and I are just here for back up.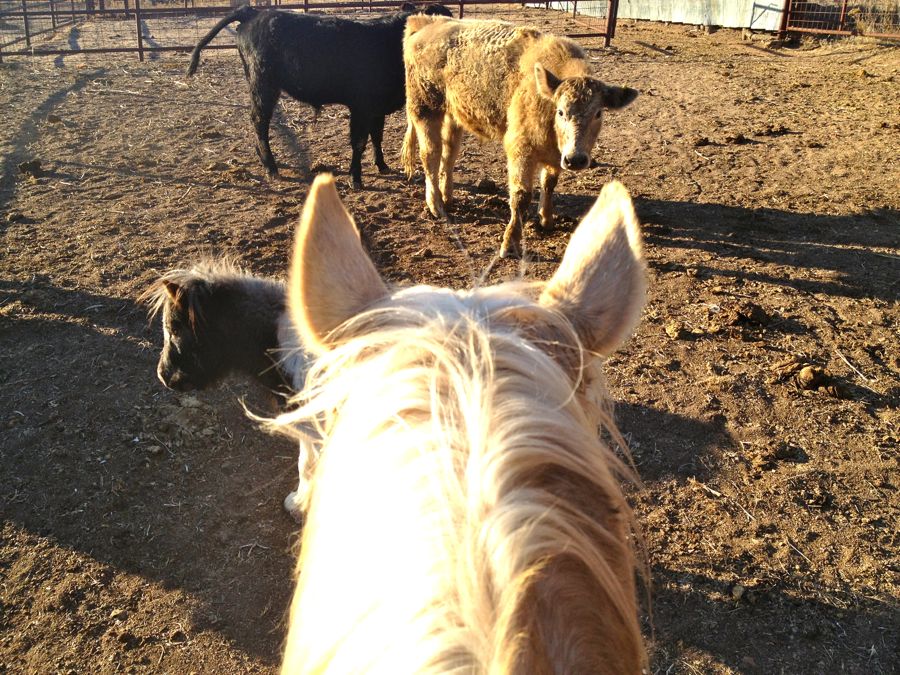 If needed.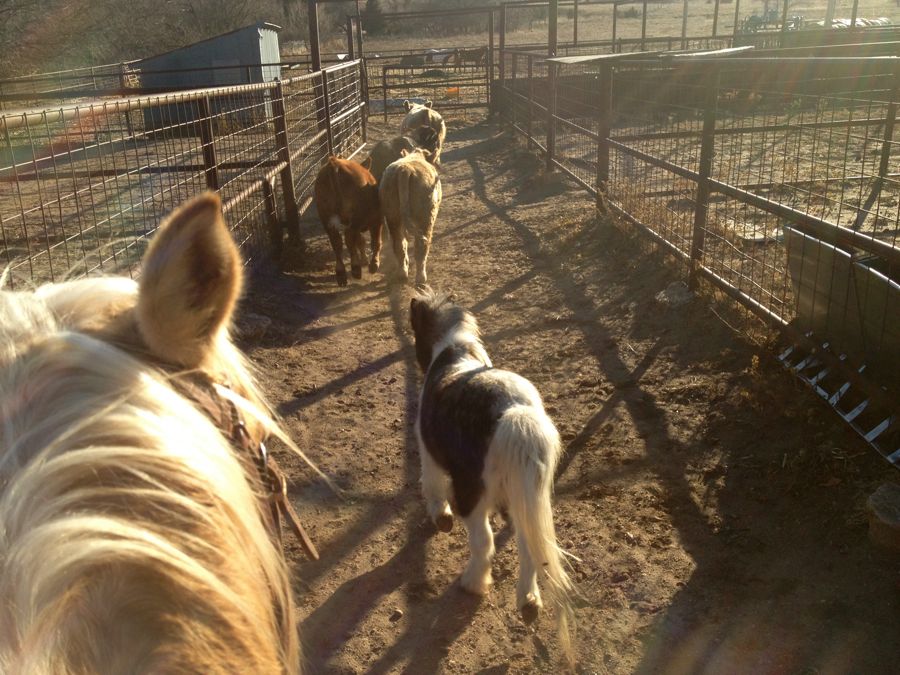 Not needed.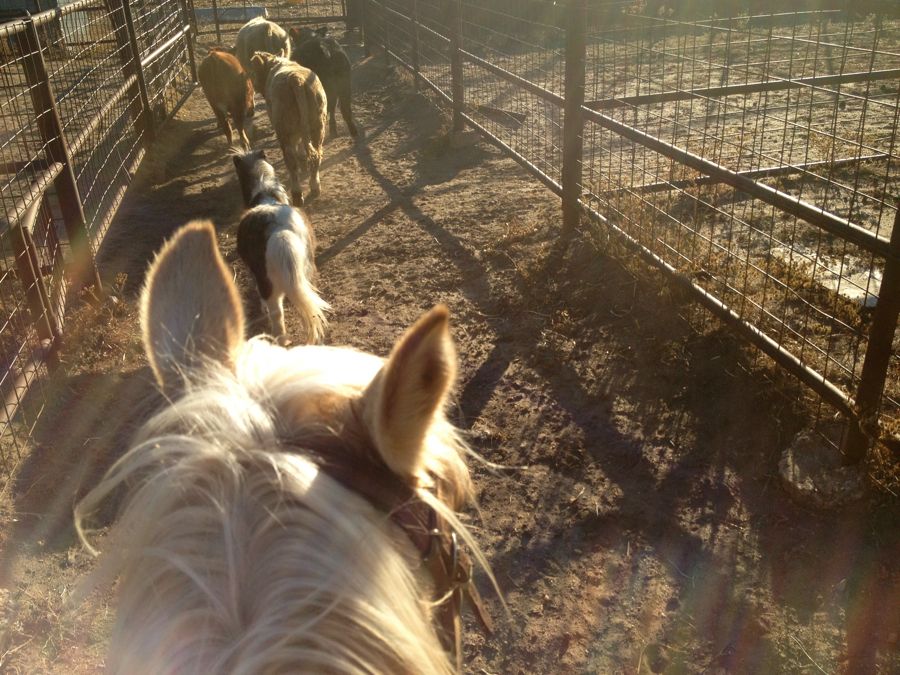 She obviously has done this before.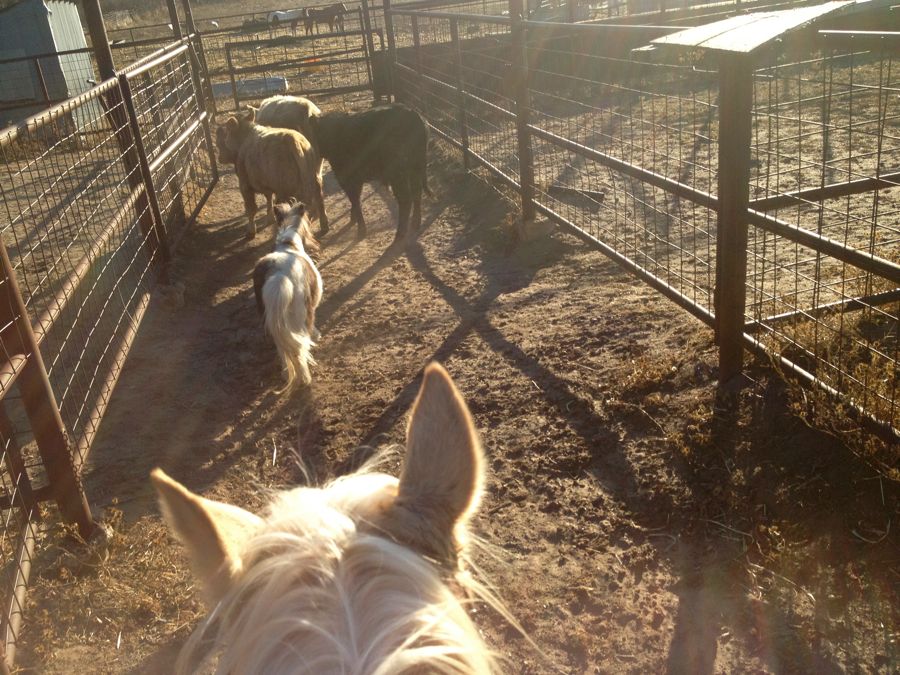 Or maybe she saw it on TV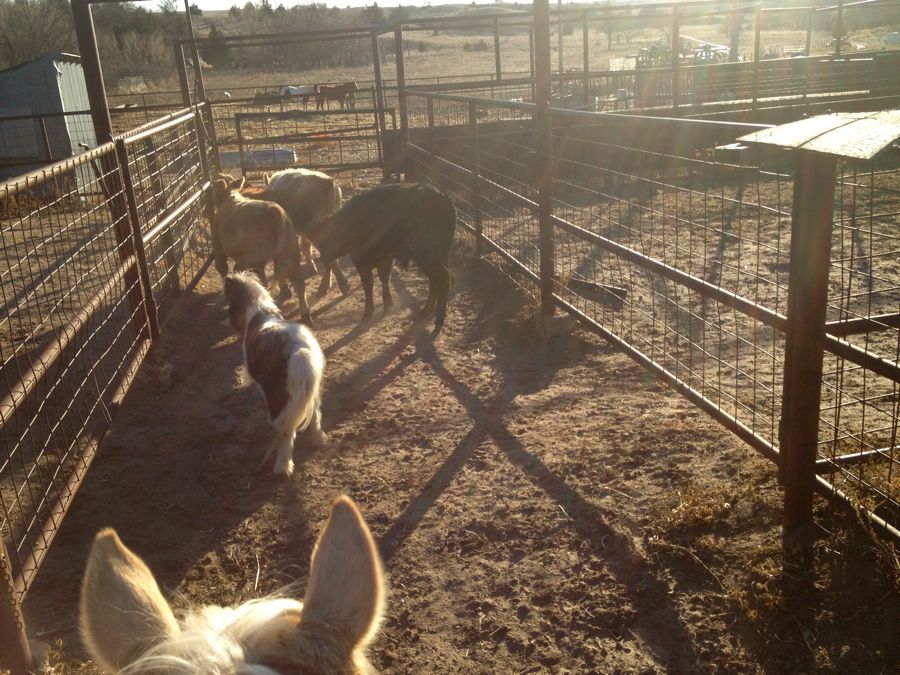 I'm trying not to fall off my horse laughing…..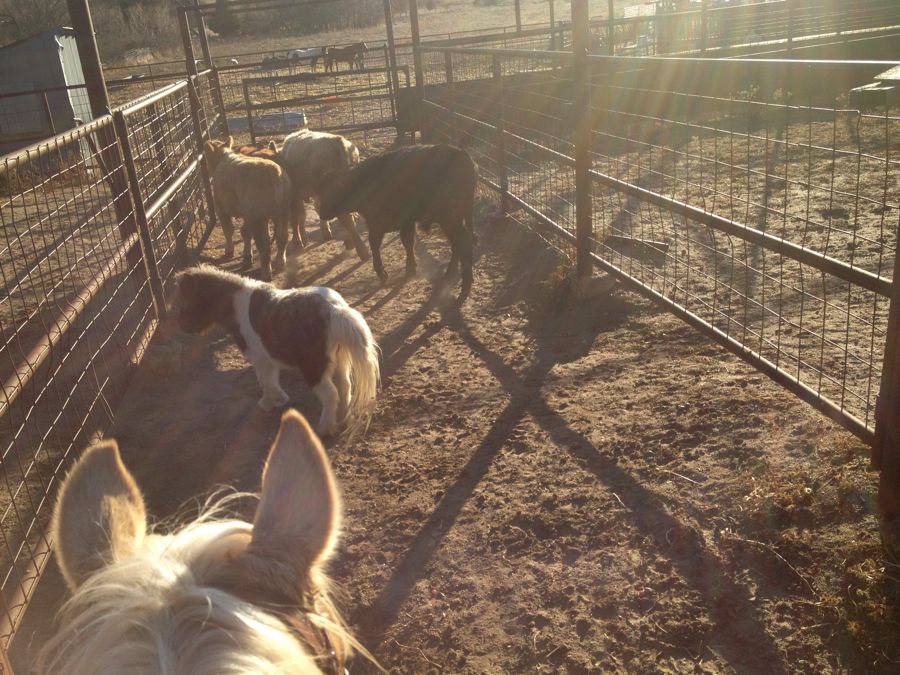 Literally.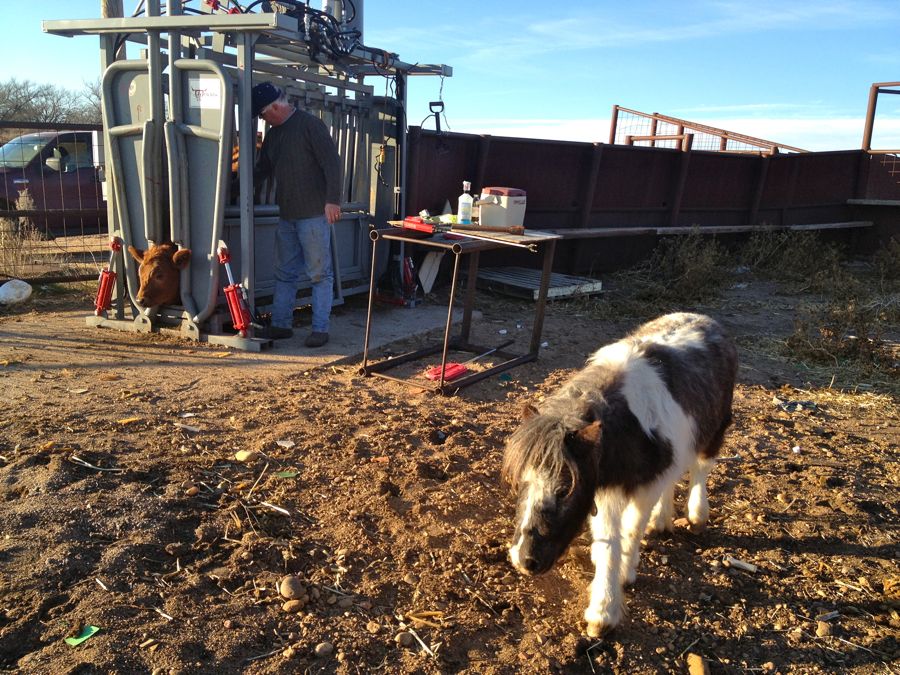 Her work here is complete.
Love,  Cowgirl Red  aka  Terah
P.S.  Her life's work ….. to keep me entertained ….. will never be complete.
 The dancing pony has nothing on Blitz.