This was originally posted in 2011.  Under the title "Vintage Quilt Blocks."  I promised you another post when I finished the backing and binding so here it is. (3 years later…..  don't judge, …. I've been busy)
I know I've said this before.
But this may very well be my favorite project to date.
In reality I'm just finishing a project started by someone else.
I regularly breeze through my favorite antique mall in Wichita looking for vintage textiles and sewing notions.  I spotted this stack of quilt blocks.   There are twelve of them.
I picked them up and put them back down three times.  I even walked off once.
They kept screaming at me "BUY ME!"  So I did.
 Two days went by and I could not stop thinking about them. What to do?
I laid out some things from my stash and played around for about 20 minutes.
My inner voice said "Keep it simple, just frame the blocks."
I started stitching a simple black border around every block.
I am blown away that by the patience it would have taken to hand stitch every piece.
The rounded corners.  Really?
 Oh, I do see a little machine stitching. There must be a story behind it.
I will never know her story, but I wrote the ending myself.
I am totally in love with this quilt top. I have no idea what to call it?
Amish/Cowgirl?
Cowgirl/Amish?
I will update this post when I choose the backing and binding fabric.
I will break tradition and have it custom machine quilted.
It is a little delicate because of the hand stitching.
 I want it to be usable and machine washable.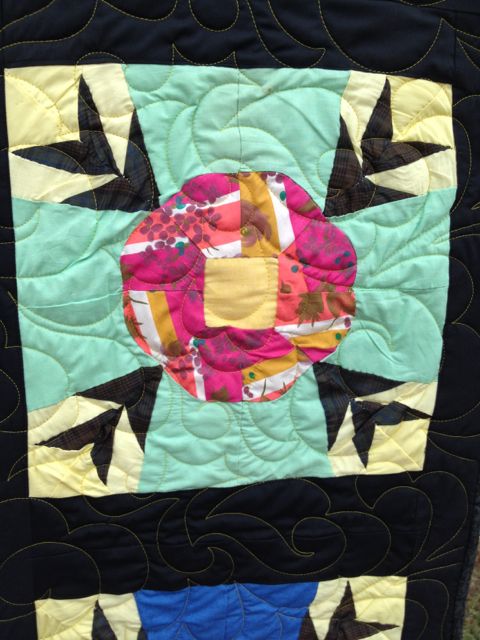 The machine quilting will add strength and longevity.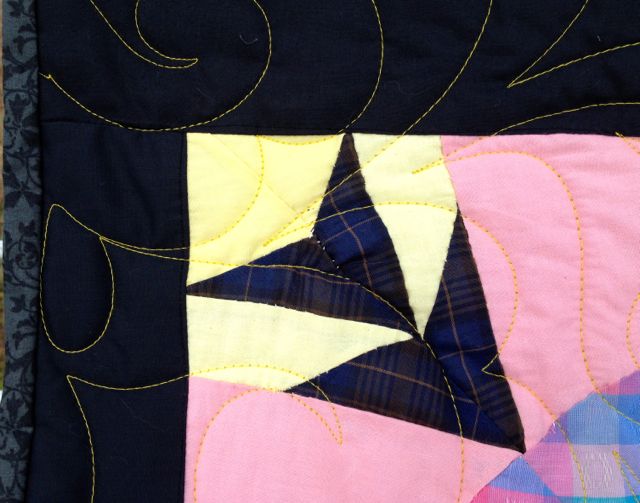 This was a labor of love for two women who will never meet.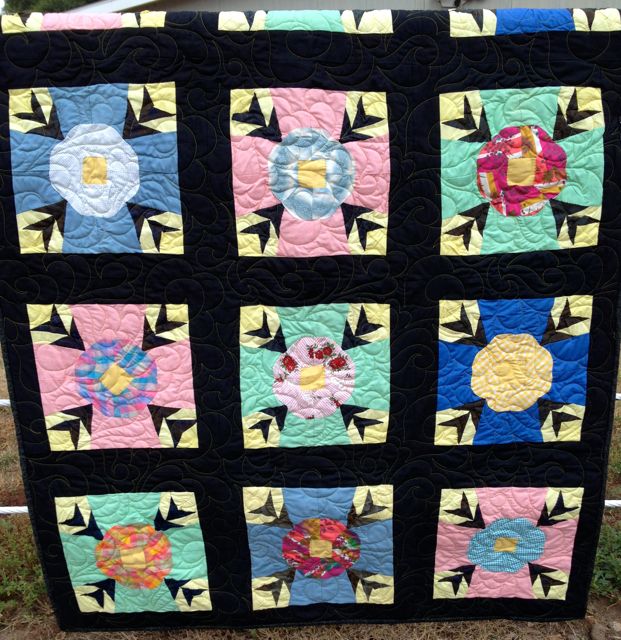 Except in Spirit.
Love,    Cowgirl Red   aka   Terah